When starting a new marketing business, there are many things that you should be aware of as an owner. One that matters the most is SEO which is why it's worth getting the services of an SEO marketing agency to help you grow your business. Outsourcing SEO marketing services has never been more important than ever. To become and stay competitive, every business must understand the importance of SEO and the potential it can create for the business. 
SEO is indeed important, but it is also a complicated and time-consuming process. It is quite like investing which requires you to make smart decisions along the way to see good results. If you really want your business to grow and become successful today, you should consider outsourcing SEO marketing services and narrow down your available options. 
There are a lot of SEO marketing agencies to choose from but before you hire one, you must take the following things into consideration first:
1. How Much Is SEO Going to Cost You?
You can't just outsource SEO marketing services before thinking about how much it is going to cost you. Is outsourcing SEO from an agency cheaper than doing the SEO work on your own? 
There are a lot of SEO marketing agencies to choose from out there, some of them are good while some are not. It can be daunting to just hire an SEO marketing agency that offers its services at a very low price. Sure, their services may not cost you much, but there's no guarantee that they can produce outstanding results. Most low-cost SEO firms usually mean poor services. 
When looking for an SEO marketing agency, be sure to ask them questions such as: 
How are you going to optimize my business for SEO?

Will you be outsourcing other businesses as well? 

Can you show me some proof of your SEO capabilities from your past results? 
If the prospective firm doesn't answer you or their answers didn't impress you at all, you should find another one. You'll soon realize that the cost of investing in an SEO firm that can produce good results is going to be more beneficial than saving a few bucks on hiring a low-cost firm.
It is also worth taking into consideration how much is it going to cost you if the SEO work is done in-house. This will include hiring a new employee to do all SEO related work and training him for the new role. If you already have someone in your company with SEO skills, you can try to hire him for the new role or increase his pay for the extra hours. 
Outsourcing SEO marketing services or doing it in-house depends on your current situation. Make sure to weigh your options first to find out which of these two will provide good value for your budget.
2. What Are Your Needs for Outsourcing SEO?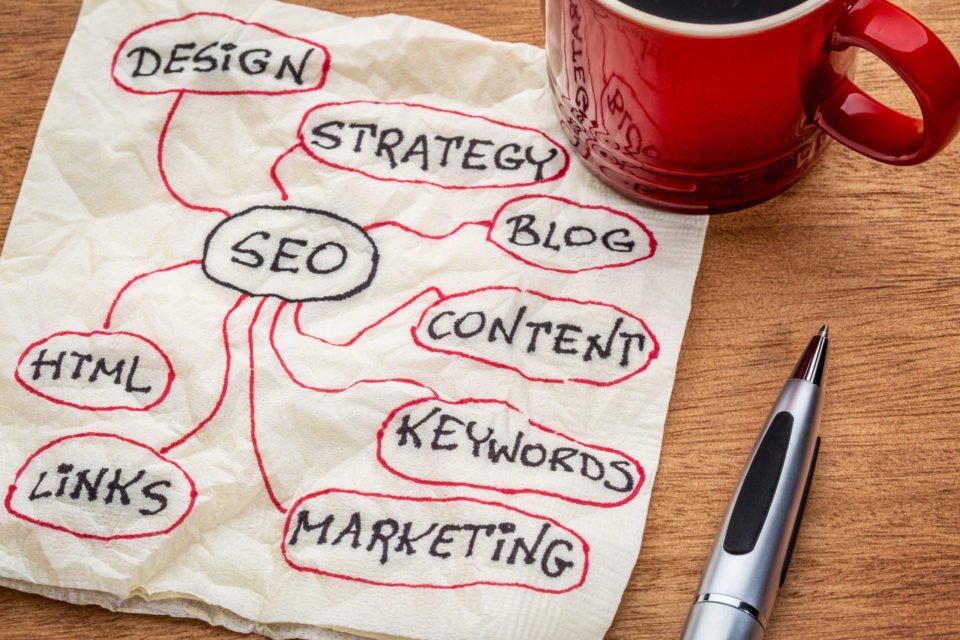 Aside from factoring costs, you also must consider your needs for outsourcing SEO marketing services. If you already have the basics covered and a website, you don't really need to hire an outside digital firm to help you build a complete SEO program from scratch. You could end up costing your company money by outsourcing complete SEO services even though you don't really need all of them for your website.
If you only need one or two SEO services added to your website, you can have the tasks done in-house. For example, you only need someone to write you SEO-optimized content for your website. You don't need to hire an outside firm for that. You can ask someone with skills in-house to do this for you. You can also try hiring a freelance content writer to provide you with high-quality SEO friendly articles rather than acquiring the services of a pricey outside firm. 
But if you are starting from scratch, then outsourcing SEO makes a lot of sense. When you do it, make sure to negotiate a full package deal which will include all your SEO needs.
3. Your Identity 
When outsourcing SEO, it is also very important to consider your business' or company's identity. All businesses and companies strive to create a good identity for their brand. They would do everything to protect their identity, especially if they spent time and money just to cultivate it and watch it grow. But what happens if you outsource your company to an external digital firm that doesn't care much about your identity and instead puts their identity above yours?
Asking an outside digital firm to take care of your SEO marketing strategies must be done very carefully. You need to make sure that the digital firm you choose is onboard with your SEO needs, ideas, goals, and vision. They must also be committed to putting their all into realizing your goals.
4. Communication Needs
Another important thing to consider when outsourcing SEO is your communication needs. SEO work is complicated and there are times that things can go wrong especially with your website. When your website has problems, you need to fix them as quickly as possible, so you won't lose traffic and potential profit. 
It's important to ask the outside digital firm how they can communicate with you, should any problems arise. Keep in mind that being a digital firm, their most likely means of communication will be conference calls, video meetings, or emails. If a prospective SEO firm can only promise you responses within 24-48 hours after the problem has arisen, then you need to seriously think about finding other options.
Final Thoughts
Creating a complete SEO program for your company or business is vital for you to become competitive in this online digital world. This is the only way for you to compete with others. So, you must make sure that you consider all options and think everything through before you outsource SEO. 
Make sure that you only outsource SEO marketing services from certified experts who can do their job and build your company to become a market leader. This will also ensure that your valuable time and money will not go wasted.