Optimizing your website for search engine optimization (SEO) has become an essential part of every website's success nowadays. Without incorporating effective SEO techniques into your website, the chances for you to drive more traffic and convert that traffic into customers will not be as high as they could. But with so many different SEO practices, how do you recognize which are the most effective ones?
SEO techniques fall into three categories: approved (white hat), not approved (black hat), and somewhere in between (grey hat). White hat techniques tend to produce results that last a long time but take a while to establish, whereas black hat techniques bring fast results but with a high dose of risk—if discovered by search engines, these websites can either be temporarily or permanently banned.
Because of this, we give you 7 white hat tips that'll help you optimize your website for SEO the right way. 
Pick a Topic
For SEO purposes, it's important that your website focuses on one primary topic. You can write about other stuff, too, but most of your content should revolve around that one topic that'll be most important to your message. Make sure to do keyword research beforehand in order to choose the one that'll drive the most traffic. 
Include Keywords
The following are the most important places where you should include keywords:
Domain name

Site title

Page titles

Page content

Tagline

Description

Page URL

Blog categories
When writing your URL address, use hyphens (-) so that every word is read separately. On the other hand, if you use underscores (_), search engines read it as one single word which is something you don't want.
Also, go for a static URL, for example: domain-name.com/category/optimize-website-seo
Moreover, do not choose a dynamic one because it looks messy: domain-name.com/category/?p=5679.
Page Loading Matters
According to Econsultancy, "40% of people abandon a website that takes more than 3 seconds to load." So, you need to pay serious attention to web speed. This is why you should remove everything that's non-essential from your website, and even pay attention to your images' size, page redirects, code, and so on.
Post Relevant Content Regularly
When you write your content, make sure to find relevant sources and provide actionable and useful information for your readers.
You should also link to other websites that offer relevant content by including a resources page on your website, a link list, or a blogroll. If you do this right, people will click on the links, which will "tell" search engines that your website can be trusted.
Don't Forget to Use Proper Keywords in Images
One way to boost your website's visibility in search engines is to optimize your images with keywords. This way, whenever someone searches for a specific image using specific keywords, they can end up clicking on your image and visiting your website. 
Incorporating keywords in your images will rank them higher in Google Images, but make sure to use keywords that describe what exactly is on the image without exaggerating. You can use your title and URL's keywords for inspiration and don't forget to separate each word with a hyphen. 
Keep an Eye on Your Competitors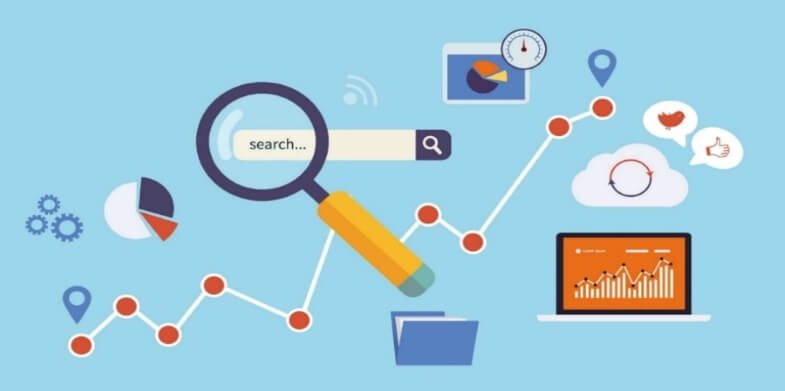 In order to have a successful website, you should always be one step ahead of your competitors. This is why it's recommended that you keep track of what they're doing every once in a while to learn more about their SEO strategy and see what works and what doesn't. 
Don't mistake this for copying—use this information to find ways to improve your SEO strategy.
Use a PBN To Enhance Your SEO Results 
Using good quality PBN Hosting to create a Private Blog Network (PBN) can be an effective alternative to a standard link-building strategy. 
This allows you to interlink your own sites (that are part of the network) to strengthen the backlink profile of your main site. This way you'll avoid depending on other link-building techniques, which include link exchange, paid links, guest blogging, posting answers with a backlink on Q&A sites, etc. 
Using a PBN might not be a white SEO technique, but it definitely works—and it can be fast, too. But what's very important when building a PBN is choosing an appropriate hosting provider that will do a good job at covering your tracks, so that search engines don't recognize the connection between the sites.
Conclusion
Optimizing your website for SEO the right way can bring you long-term growth and success. Focus on a topic and don't forget to include relevant keywords, even in images, your domain name, site title, and other important parts of your website. Also regularly post content and keep an eye on your page loading speed. To be one step ahead of your competitors, you must also study them to come up with strategies that can better enhance your SEO. Lastly, consider using a PBN for a better link-building strategy.