Best websites are considered to be ones that will help a student or an individual to learn their preferred programming language. The main aim of these websites is to help out individuals or students to achieve their best results at programming assignments.
The current piling up of assignments with students has created a stressful environment that is not ideal for learning. These programming websites help a lot when it comes to purging the stress. The grades are very crucial as they determine a student's job placements and overall school academic performance. This article features five websites that are resourceful, fun, creative, and easy to learn from.
Below are some of the commonly used websites and a description of what they offer.
1. Geek Programming
Geek Programming provides homework help services through its blog which considered to be very informative. The site also provides tutorials that are helpful when one has missed a class. 
The website is run and operated by an ambitious and talented group of CS Engineers who ensure professionalism and quality assurance in their work. The main aim of Geek Programming is to help out anyone who can benefit from their coding services and skills. The individuals behind the website are passionate about programming and they endeavor themselves to provide quality services. 
Some of the services they provide include:
Python assignment help

java assignment help

C++ programming help

Android assignment help 
2. Project Euler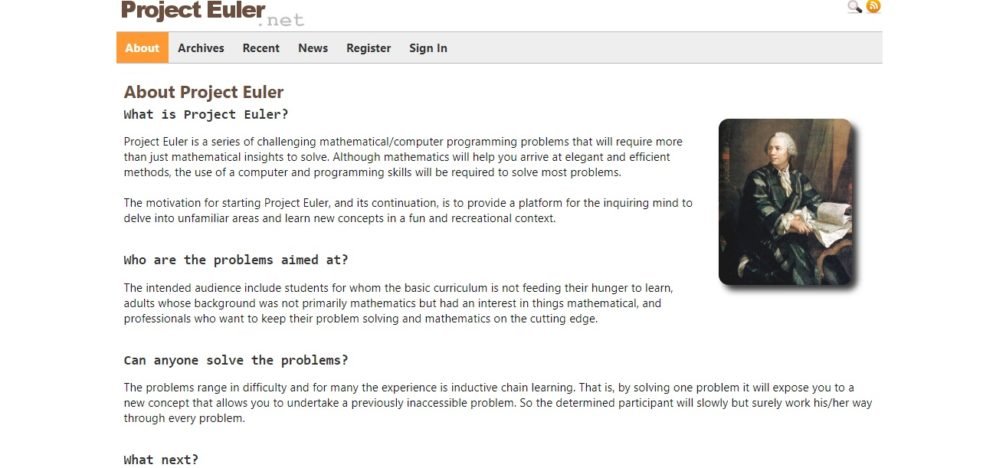 The website provides challenges in a series form intending to be solved with computer programs. This website attracts students who are most interested in mathematical and computer programming.
The problems in this project are only solved on ID, the difficulty of the problem and the number of problems solved at a particular time. Based on problems solved, the participants can track their progress as they go past a level. Awards are issued where one solves a combination of problems. It also provides a tracking system where one can track achievement based on the first fifty fastest problem solvers.
3. My Coding Pal
My Coding Pal website is the flashiest of the websites highlighted in the article. This indicates their web design and programming work. Their programming work services are quite good. Like most websites. They have an informative blog that shows the various services they deal with. Their work ethic is pretty good with work delivered on time and proficient work which is fairly priced. This is a good thing for the students who would love to save up their coins as they achieve the best work.
They provide a counter that updates customer satisfaction rates on their landing page. This page also shows the number of customers serviced and projects completed every day. The website considers itself an online and IT consulting rather than an online assignment help website.
4. Omnipapers
Omnipapers.com is a website that created mostly for school and college students who seek help with essay writing services. The site provides relevant information on frequently asked questions on essay writing and has published articles that are considered interesting and often researched.
Omnipapers has an active blog that highlights topics that most individuals engage in and are thought-provoking. In this site, writing is displayed as a hobby and a passion. The site engages with students to help them deal with their homework and although it is strict, the advantages are that work done is at per with the requirements.
Omnipapers is not ideal for programmers and solving mathematical or computer-related complex problems but effective for students.
5. Programming Assignment Experts
This website is run by a CS engineer who is said to have been in the field for over 30 years. This, in turn, gives confidence to the clients and can trust in his services.
Programming Assignment Experts deal with multiple language programming homework assignments. Languages such as Java, Python, and SQL are among the majors of the website. The design of the website is more intuitive than flashy. The team behind the site is professional and most of the students who have previously received their services have rated them to be the best.
The website is also affordable and reliable. They can provide top-notch work that's quality and without plagiarism.