Google is continuously making tweaks in its search algorithm. What worked last year may not work now or might not be as effective as it used to be. 
Therefore, it is crucial to stay on top of the latest SEO trends. Not only will it help you enhance your rankings on the search results, but it will also help you attract more organic traffic. 
To help you prepare an effective SEO strategy for 2020, I've come up with a list of top five SEO trends. Let's have a look at them. 
1 – Voice Search
Voice search is going to dominate text-based searches in 2020 and years to come. Here are a few key statistics that show the future of voice search. 
50% of the searches in 2020 will be voice-based and 30% of the searches in 2020 will be done without a screen (via virtual assistant devices).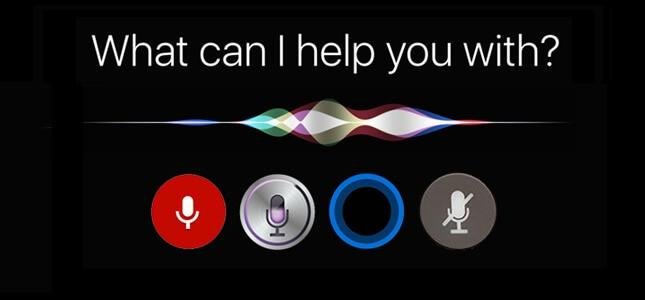 The voice shopping industry across the US and UK is predicted to reach $40 billion by 2022.
Voice searches are getting better day by day and offer personalized and accurate answers. Besides, voice search can provide short, precise explanations for question-based or exact term searches. 
Therefore, it is crucial to prepare your website for a voice search. Optimizing for voice search will not only help you get more organic traffic, but it can also influence your website's ranking. Consider copywriting when you are preparing content for voice search.
One of the best ways to optimize your site for voice search is by creating a FAQ page. Google shows short answers for voice searches. The average voice search result is about 29 words long.  
2 – Site Speed
While there are a lot of factors that influence rankings, but the faster your site loads, the better your site's position will be. 
Site speed is a ranking factor for desktop since the last decade (2010), but from 2018, Google started considering loading time for mobile versions as well. 
There are lots of factors that can affect a site's speed, such as large images, the distance between the location of the server and your visitors, and plugins. 
Before you start optimizing your site for speed, you need to figure out what's affecting it. Tools like Finteza can help you detect unexpected issues hurting your loading time. 
From the median loading time of each resource type in your page to median loading speed by country, Finteza can help you find the exact thing that's affecting your site speed. 
Once you have identified the issue, it's time to optimize it. If you serve the global audience, the best way to improve site speed is by using a CDN (content delivery network). 
A CDN distributes your site's copy to multiple servers throughout the globe and uses the visitor's location to send your website from the nearest server. 
Imperva is one such provider of CDN that uses intelligent caching and control options, high-speed storage, and optimization tools to boost loading speed. Not only do they reduce the loading time, but they also offer web application security services, as well as real-time traffic monitoring. 
3 – Mobile-First Indexing
Since July 1, 2019, Google has moved to mobile-first indexing. This means Google now predominantly uses the mobile version of a site for indexing and ranking. 
Besides, 51.51% of web traffic worldwide came from mobile devices in the third quarter of 2019. 
By not making your site mobile-friendly, you will not only lose a huge chunk of traffic, but you will also miss an opportunity to rank on the top of the SERPs. 
4 – High Quality, User-Focused Content
Google no more focuses on an exact-match keyword while delivering results for queries. Instead, it uses search intent to offer the best possible results. 
Not only do you need to create high-quality content, but you also need to create posts that your audience is looking for. Infographics are some of the best content types to create. 
Instead of focusing solely on keywords, give importance to content depth. Make sure that your content is optimized for your readers and not search engines. This will help you increase the average time on site and reduce bounce rate. 
5 – User Experience
If there's one thing we learned from all the updates Google made last year, it's to offer the best possible user experience to your visitors. 
Google awarded the websites already doing it by improving their position in the SERPs while punished the ones that failed to do so by lowering their rank. 
One of the best ways to improve user experience is by enhancing your site's navigation. Make sure your visitors can move through your website without any problem. 
Wrapping Up
As online competition continues to rise, you need to follow & integrate the latest SEO trends in your marketing strategy to outrank others. Voice search may soon surpass traditional text-based searches. 
Additionally, it's crucial to reduce your page load time and create high-quality, user-focused content. Simplify your site's navigation as much as possible to improve user experience.