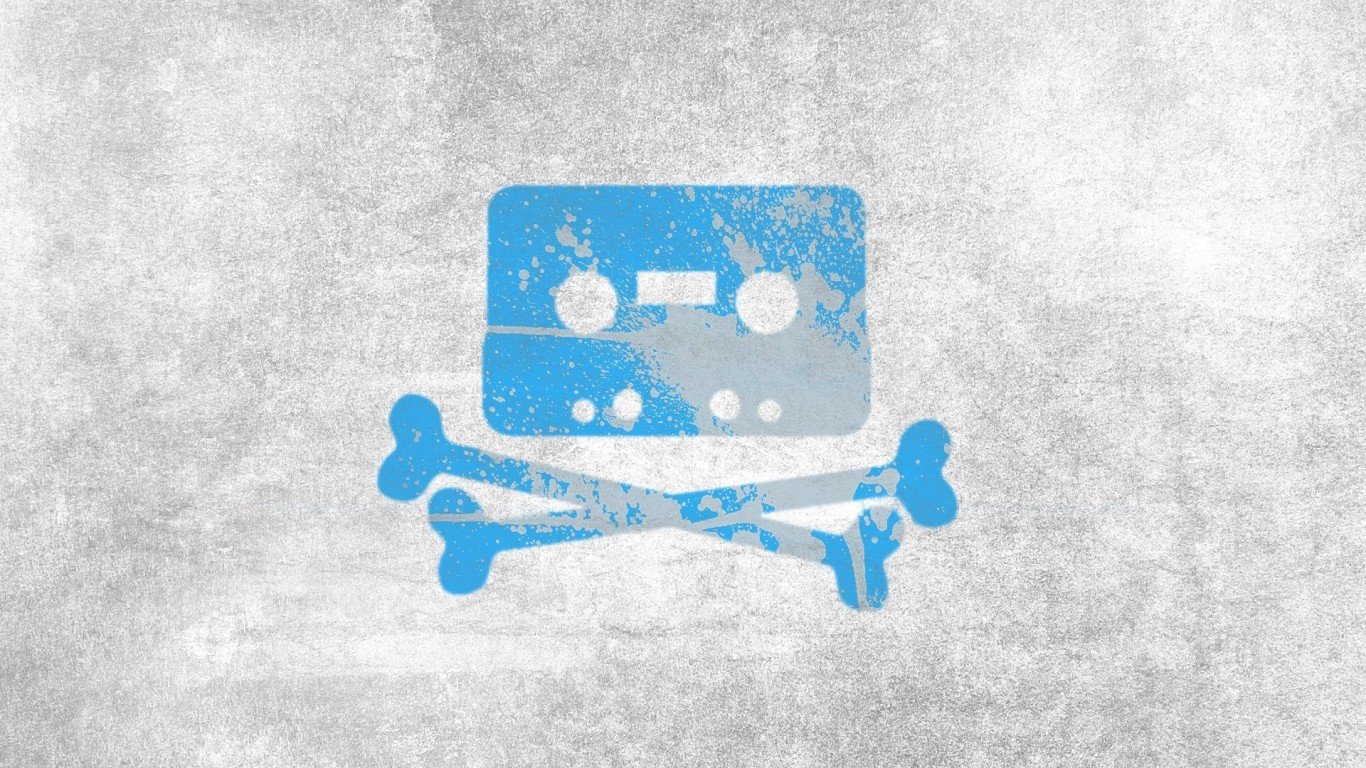 I have been a Linux user just for a little while now – though with previous experience – and the amount of tools I'm looking to download and install is growing at a steady pace, most of the stuff is work related; but stuff like a good BitTorrent client is essential.
Few years back, I was working in the file-sharing industry, and while there weren't that many technical aspects to it, one of the most important tings at the time was a good torrent client that could withstand big download speeds, and make file sharing much quicker than it would be on Windows for example.
These days, the major concerns that people have with these BitTorrent clients is their privacy, as it's not always the case that we download only legal torrents, even if it is for our own use; and so the need to feel safe and protected from groups like NSA – comes naturally.
I'm no position to tell you whether a BitTorrent client is going to spy on you or not – it's most likely going to be your internet provider anyway – but I can tell you right now, listening to what other torrent users have to say is not a wise idea.
I know it's the NSA spying on me, how else could they know that I have this huge collection of adult material? I mean it makes no sense, blah, blah.
The above quote is the typical stereotype who looks at the world with the wrong pair of glasses.
1. Deluge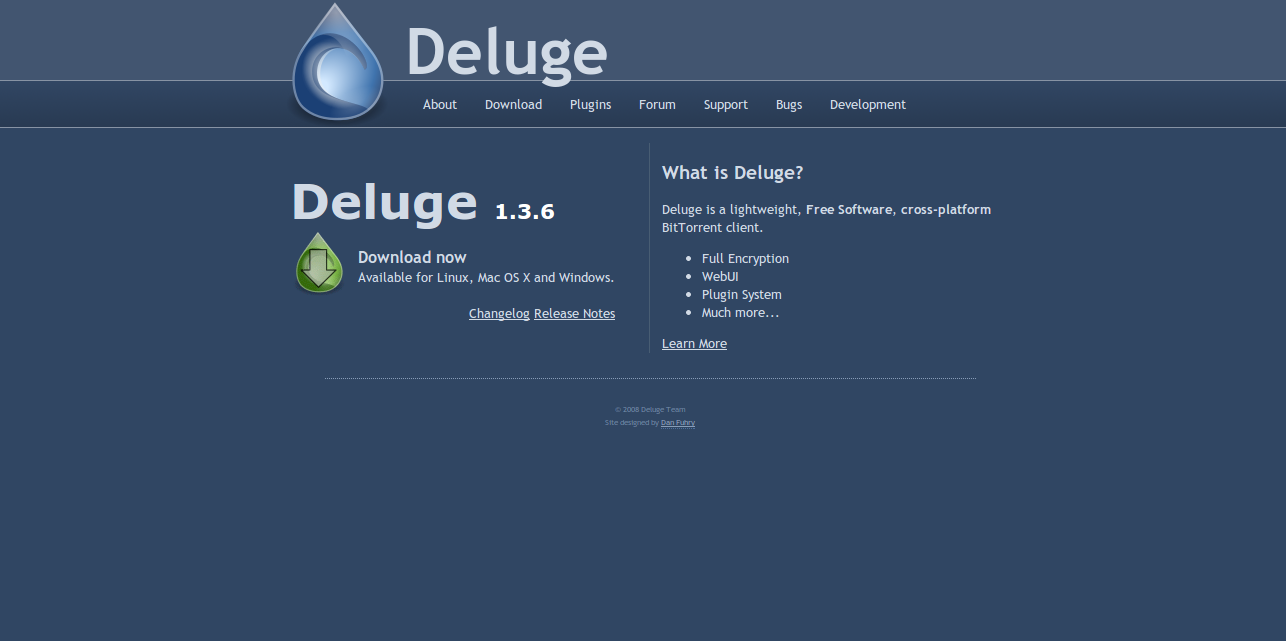 This has been one of my favorite torrent clients for a really long time, and the reason for that is the incredible simplicity, yet outstanding performance. Deluge is powered by libtorrent in the back-end, making it one of the quickest torrent clients in the world.
In fact, it's so simple, most of the stuff that you'd want to have needs to be installed through 3rd party plugins, both official and non-official. It has been built as a torrent client that understands that downloading files is not the number one priority of the computer, and so deals with the available system resources in a beautiful manner.
The latest version is Deluge 1.3.6 and it's available for all three major operating systems.
2. Transmission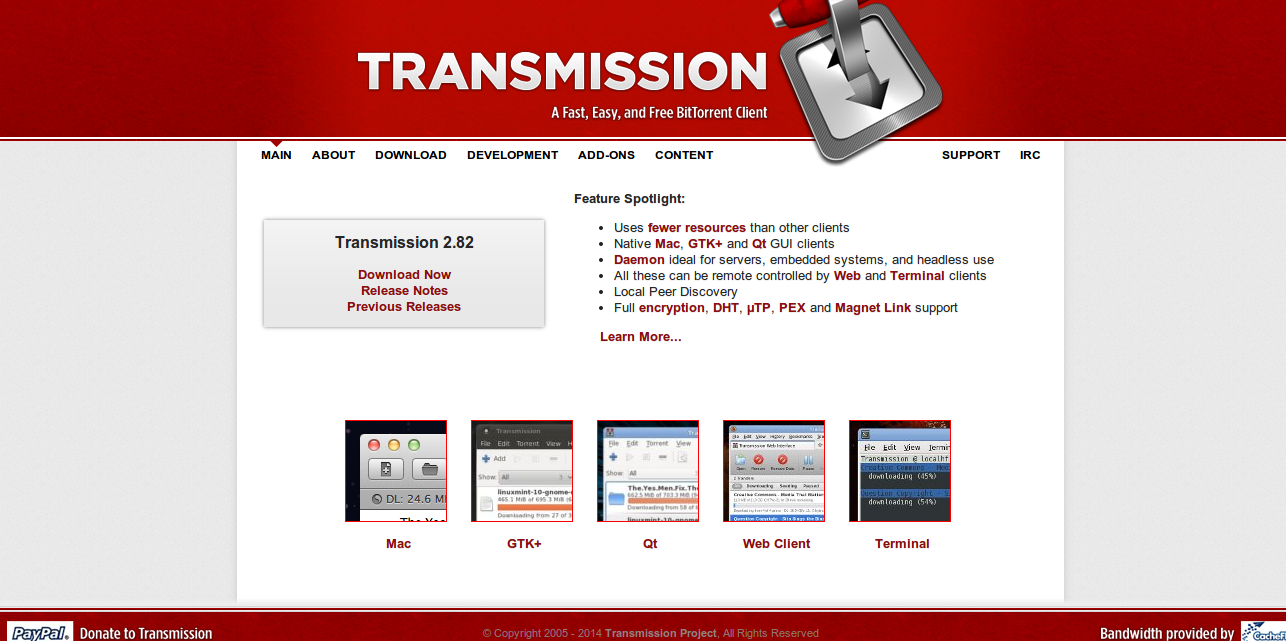 Most of my experience with this torrent client has been from within the web interface, I remember using Transmission as my go-to client whenever I'd need to setup a seedbox, on a server that I'd rent from OVH – most of the time. It's quite popular in that scene, but it's also quite popular between the average user.
It's an open-source client, not only claiming to be bullshit free – but actually tries to follow that philosophy. I quickly learned that it is also the default BitTorrent client for Ubuntu, the OS I'm using right now.
In separate benchmarks, Linux Format and Lacrocivious both found Transmission to use less CPU than any other GUI client. It even used less CPU than some non-GUI clients.
3. qBittorrent

It aims to be a good alternative to all other bittorrent clients out there. qBittorrent is fast, stable and provides unicode support as well as many features. Once again, built with the help of libtorrent, and is also an open-source project that lives on the support of community members.


One of the features that stood out for me was the speed of creating torrent files, I'm not quite sure what is the algorithm they use, but it was one of the quickest results I've seen across the torrent clients I've tried over the years.
4. uTorrent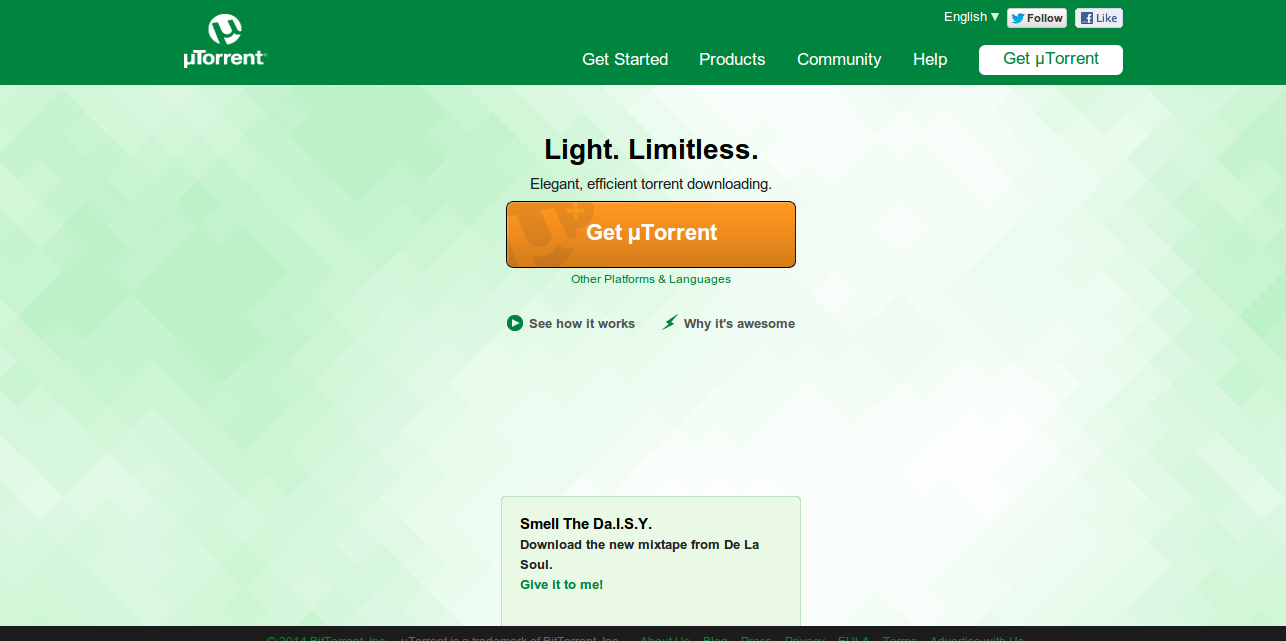 It's like the worst dream possible: supported by ads, acquired by BitTorrent.com and also closed-source – now what could possible go wrong there, right?
Though, it's still one of the most popular torrent clients in the World, due to the high popularity on the Windows operating system. There haven't been any real studies and research concluded on BitTorrent client usage in the past years, so I'm unable to give exact accurate data.
uTorrent is not a bad torrent client, it's certainly lightweight and incredibly easy to use, offers a wide variety of features and rich settings that you can setup to your own needs, often to increase the caching speed and similar technical stuff.
What I do like about uTorrent is their reward system, and collaboration with artists who sometimes give away their music for free, through uTorrent.
5. Vuze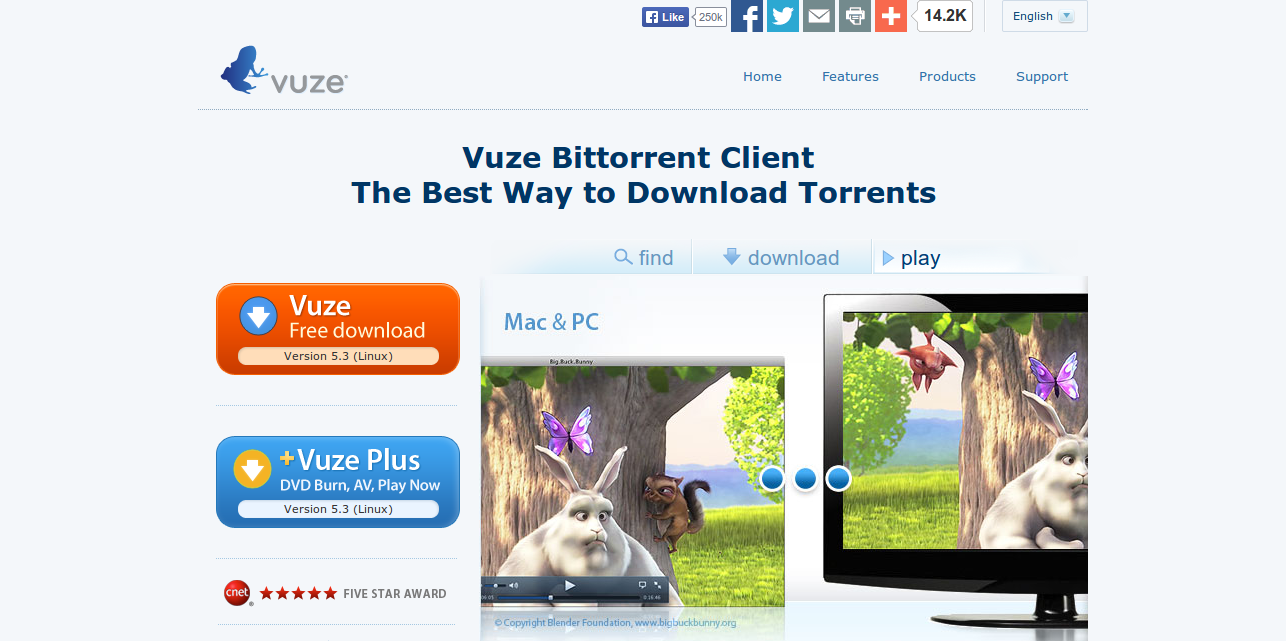 The Vuze Bittorrent Client is an end-to-end software application for all your torrent needs. Although it is a complete bittorrent downloader, the Vuze program maintains a lightweight footprint, doesn't slow your computer down, and quickly downloads torrents.
Vuze likes to think about their community members, and the client users; and to point that out, they provide an incredibly rich search feature that will literally enable you to find all that you need from within the torrent client itself. It's a great way to save some time, by not having to look something up on every possible source there is.
Get the Vuze Remote™ application for Android for easy, remote access to your Vuze desktop client from any Android device, smartphone or tablet. That's right, you can interconnect everything and have your torrents with you on the go. Now, I guess that is what you call forward thinking.
6. rTorrent

Those who're more experienced with Linux, don't really want to play around with GUI tools and instead prefer something as simple and technical as rTorrent, a BitTorrent client that's based on the popular torrent library libtorrent. Not the only tool on the list that does.
You can check out ruTorrent to launch this client from within the web interface, if that is what you prefer. rTorrent is incredibly lightweight, and probably the best choice for systems that haven't been built for general usage.
Conclusion on The Best BitTorrent Clients for Linux
Great deal of variety, with a few similar options here and there. I prefer to use Deluge, as I've known that torrent client for a long time, and it also runs perfectly fine on my Ubuntu distribution.
In either case, anything that gets the job done is good enough for me. What about you? Which torrent client do you use to download stuff and which of these have you tried yourself?