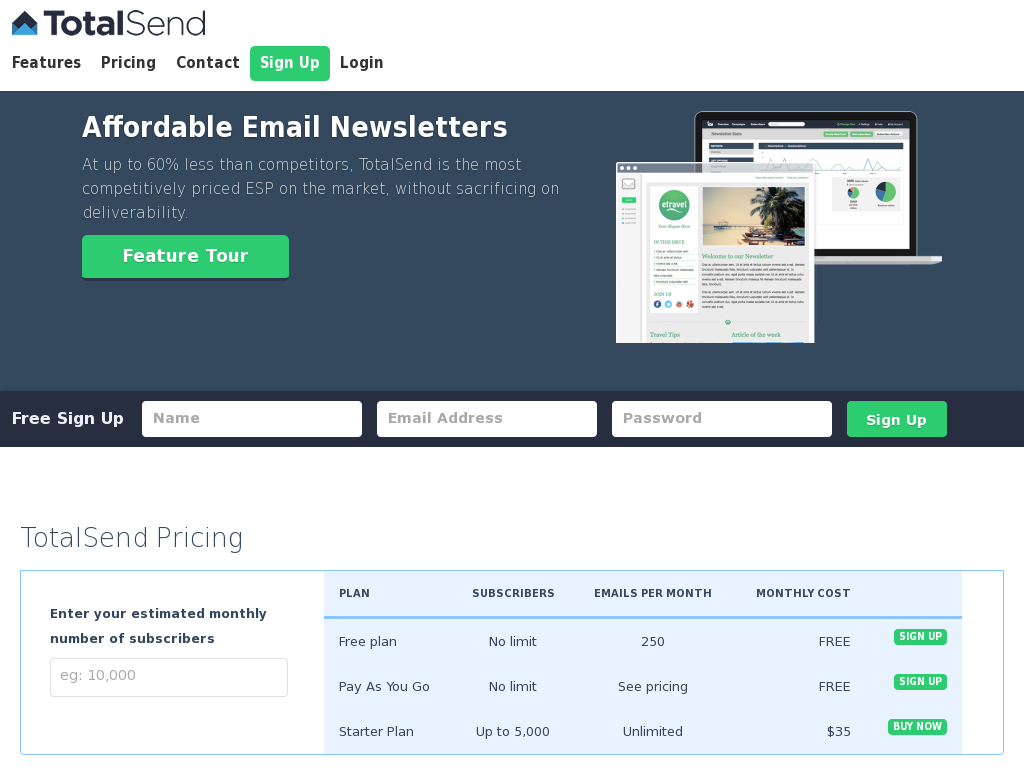 This is definitely not going to be a one on one as to why MailChimp or any other email newsletter platform out there is going to be better than TotalSend.
I actually had no idea who and what TotalSend is up until very recently, and I thought it would be a good idea to put together a quick post – outlining the core values, features and prices. It's going to help me understand the company better, and it's going to give you a glimpse of what you can expect. The first impression was great, I was impressed actually.

TotalSend is a company that wants to help you with managing your email newsletters in the best possible way. How can they do that? To begin with, TotalSend offers some amazing features and integration that might appeal to your personality, but also your business. I've always believed that anything that costs money, is good and is suited for a business to take advantage of.
TotalSend allows us to:
Build Email Campaigns from Zero
Populate and Grow Existing Email Lists
Import a Database of Subscribers
Have Pre-Customized, Modern and Elegant Designs
Have Custom Designs to Match Your Brand
Use Integrated Social Sharing Platform
Track, Monitor and Analyze the Newsletter Performance
It's powered and support by big brands, so the need to worry about security and performance issues is literally non-existent, though the judgement cannot be made from someone who barely knows the service. Have you used TotalSend before, have you got any recommendations or bad experiences? I'm looking at the price table, and I think that as the amount of emails you want to send goes up – the price eventually evens out:
Here are some notable features that TotalSend offers to it's customers:
Scheduled Emailing Options
Integrated Google Analytics Email Tracking (Opens, exits, etc,.)
Great Management Options for Your Email Lists
Track and Analyze the Tiniest Pieces of Data
A/B Testing (send multiple version to see which performs the best)
Mobile Campaigns
Personalized Emails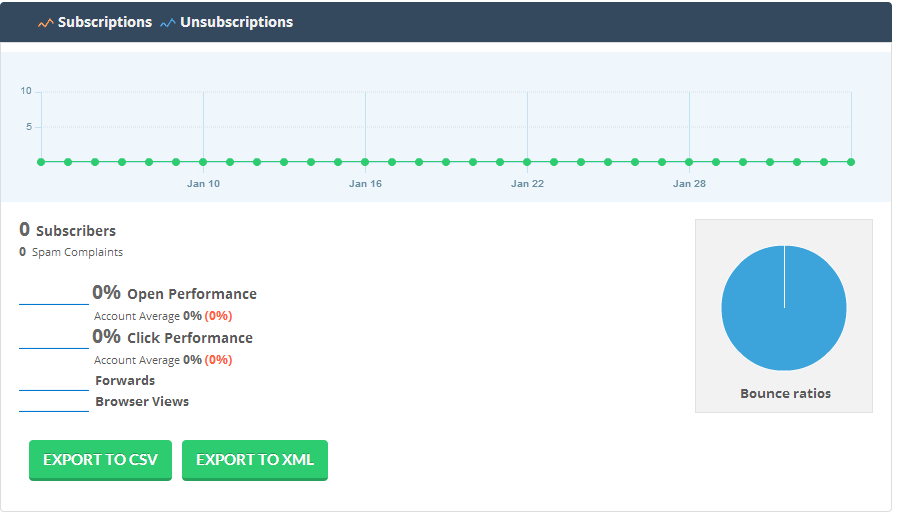 I think that services like MailChimp stand out for the fact that they offer 2,000 free subscribers to your email list, while TotalSend is focused on bringing quality and good service to the businesses that use it.