SEO importance can't be denied because good SEO strategy can increase your sales by ranking you higher in search results. Getting the top spots in search engine results can be a lot challenging because of growing competition. You need to stay at the top of competition and SEO can help you do that.
If you are not doing good SEO, then no matter how great your products and services are, they will never reach the target audience properly. You will realize the power of SEO when it will improve your business sales with its effective strategies. If you aren't doing proper SEO, most of your services will not be recognized. Mostly, SEO is not that hard if you just find the right keywords to work with. The right keywords are the base of a robust SEO strategy. Once you find the right niche specific keywords, you will know what people are looking for and using those keywords in your content will get you a top spot whenever anyone searches for those keywords.
You need to know that the keywords will be the base of your SEO strategy and you can find the right keywords with a free SEO keyword research tool known as Ubersuggest – https://neilpatel.com/ubersuggest/.
It is a great deal to find those keywords and that too free of cost. This tool is completely free, and you can use it as much as you want and export all your searches in the form of CSV for later use. This tool has so many great features which help you ineffective keyword research. You can filter out your data and even exclude specific keywords if you want.
How to use Ubersuggest
This free keyword tool is as simple as it can get because all you have to do is type in your keywords and you will be presented with all the relevant data with stats and everything. However, there are more cool features to make your search, even more relevant. We all know that there are different keywords which are used for videos, web, images, and news but the traditional manual SEO strategies don't cater such different types of keyword research.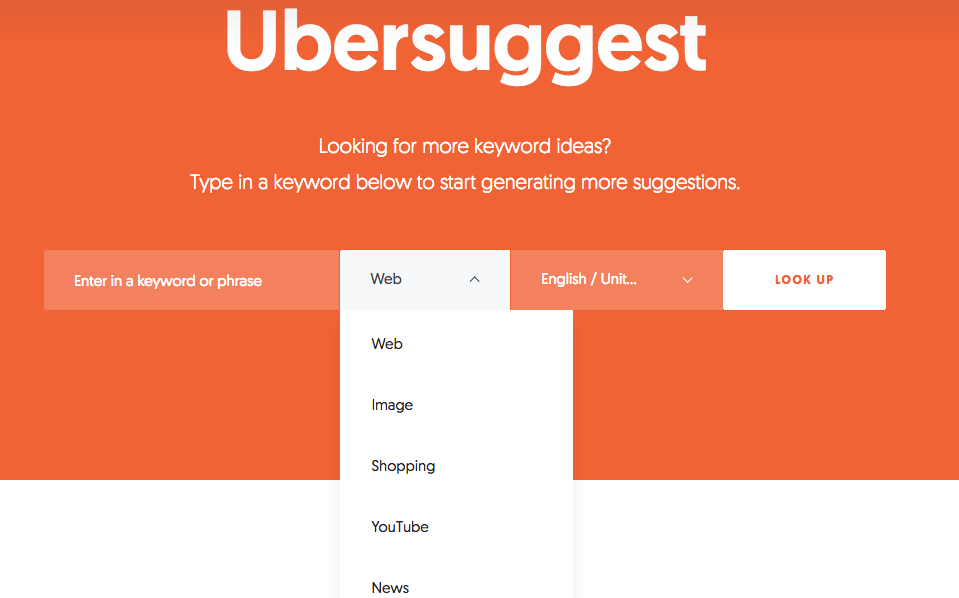 You can even search keywords in different languages with this tool. The search can be narrowed by the keyword type and language. If you have to search for web and simple website content then put your phrase in the search box, select web, select the language for keywords and look up the keywords.
Features of Ubersuggest
Ubersuggest has great features which can be used simply without any complications. Let's have a look at these amazing features.
Keyword type
You can search different type of keywords with this tool, for instance, you can do keyword planning for your news portal, your website content and blog, your YouTube channel and so on. You can select the keyword research purpose, and this tool will take care of rest.
Keyword stats
You will get the list of keywords, and the best thing is that this tool works on Google Keyword Planner principles so you will get all kinds of stats with each keyword. You can see keyword volume, you can see whether it is being used as pay per click or simply being used in organic SEO. This is an amazing feature because not even paid tools give you such in-depth stats. You can see where each keyword is being used and with the helping features such as export and others you can really get good use of this tool.
Keyword complexity and competition
This is another great feature of this tool because it clearly defines the complexity of keywords you are looking at. You can get real stats of your keywords and see the competition on the specific keyword so you know if you can outrank your competitors. Since a lot of your competitors working in the same niche must already be using those keywords and the level of competition will get you to understand whether you need to target a specific keyword.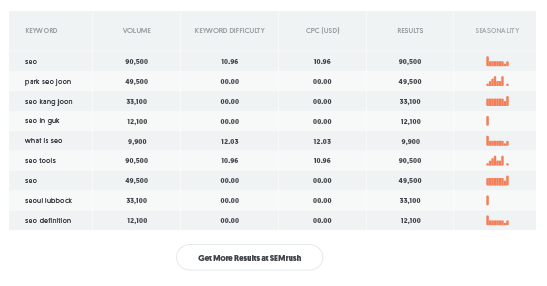 It is important to get your focus on the one that people are mostly searching for because that is the one which will actually help you to increase your traffic and sales. With the great complexity and competition understanding of keyword with this tool, you get really close to getting at the top of your competition.
Final words: –
This free tool is as good as it can get because it has a simple and easy to use interface and any novice user can also do an excellent keyword research with this keyword. When you find the right keywords make sure to use them properly and follow other SEO practices to make sure you get the top spot in search engine results which will have a great impact on your business sales.