In the corporate world, IT is a career in demand wherein you have the advantage of getting a higher salary, offers a good position, can work in any tech field and even an opportunity for developing skills. Employers need IT professionals to handle the technical side of the business and make work more efficient by utilizing software or systems.
For some, the IT field seems like a set of people merely possessing logical and programming skills. Although many introverts take jobs from this industry, still those who have management and leadership skills stand out in the workplace. It is important to evaluate yourself first and determine if an IT career is something that suits you because being part of this field is a commitment. It may be hard at first but everything will be paid off. 
Whether you are holding an entry-level position or already at the senior level, improving your leadership skills is a must for your career growth. Continuous learning gives you an opportunity to succeed as the more skills you have, the more in-demand your expertise will be. There's this underlying stigma that the IT department doesn't understand the business aspect of the company. Others think that an IT professional's role only revolves around creating applications and systems that will make customer service and operations run smoothly with little to no errors.
However, an IT leader should continuously seek to understand the workflow of the company's business – from internal to external workflow to better come up with technology-based solutions that will resolve these challenges.
ACCEPT AND LEARN FROM FAILURES
No one wants to fail, but you can always learn from it. It's part of the process of improving, learning, and coming up with better solutions and ideas. However, if failing is bound to happen, you may look at it as feedback in order to take lessons from it and come up with plans and strategies to make it better. An IT leader should understand that it will take a step-by-step process to grow and evolve in your career. You will make a lot of mistakes, disappointments, and pressure along the way but it will eventually mold you to become a better IT leader. You only have to open yourself up on accepting your mistakes to be able to bounce back from failures and rise again.
BUILD PROFESSIONAL RELATIONSHIPS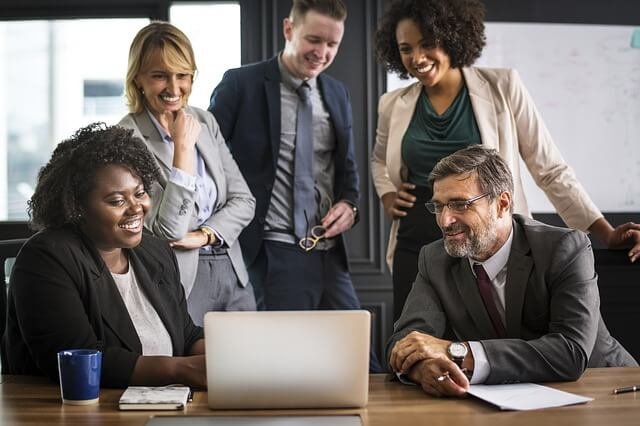 Creating healthy relationships with your subordinates makes them feel valued and trusted. It'll also help you to know them better in terms of personality and skills assessment. You'll be able to gauge the triggers of each member that will enable you to figure out things that you can do to work harmoniously with one another. Having a good professional relationship with your members will let you work well and be able to trust them that they will do their job. The company will benefit if it has teamwork as you will need to communicate and interact with each other to get things done on time.
Let's say an employee is found to be a fast learner, there's likely a chance that this employee doesn't want to be micromanaged. There's likely a chance that you'll stumble upon employees who work best with the given deadline and this will give you an insight on how you can get the best out of their capabilities.
LEARN NEW LEADERSHIP SKILLS
Aside from the objective of honing your team, it's also important that you improve personally through obtaining new skills and ways of thinking. It won't hurt to get physical every once in a while, it can boost your creativity and stay objective in all challenges you're facing at work.  If you want to improve more of yourself, take an opportunity to learn and enroll in an online graduate certificate in IT Leadership to advance your career in the field. This will help you to develop your leadership skills in your work environment and for more opportunities ahead of you. Aside from being able to handle a team effectively, a leader who is always willing to learn will have something to pass on to others who are following them.
STAY PASSIONATE AND DETERMINED
Passion is giving your full effort even at times when you want to give up and things don't seem to make sense anymore. Passion is the hunger for continuous innovation and showing positivity towards your members. A leader who inspires themselves can extend this mindset towards their team by showcasing relentlessness on getting the job done. Their passion for work will also lift up other team members who seem to be giving up and motivate them to do better.
SHOWCASE GREAT LEADERSHIP
A great leader should know how to appreciate the hard work of the team, understand their learning styles and give credit where credit is due. Encouragement and recognition will help in letting them know that their feelings and well-being are also important. Make them feel that everyone has the freedom to voice out their ideas and opinions. Being able to recognize their accomplishments will lead them in doing their job better. In everything that you do, always stay conscious of how it will impact your relationship with the team.
BE REMINDED OF YOUR PURPOSE
Identifying the higher purpose of your role as a leader can make you more confident and empowering. Knowing the impact of the work you do and how it can have several advantages toward your targeted stakeholders will make you strive hard to meet your personal and company goals in no time. Keep on asking yourself why you chose this path and what is your purpose in achieving all your goals in this field. This will give you a clearer understanding of your role as a leader. So keep on going and keep reaching your dreams for a better version of yourself.