Web marketing success requires bringing traffic from search engines to your website. The best way to do this is to have a solid SEO strategy in place. Finding the right keywords requires research facilitated by a web proxy that can help you browse anonymously and retrieve web data. Using a web proxy is an essential part of creating an effective SEO strategy. 
What Is SEO?
SEO or Search Engine Optimization is a mantra in web marketing. This strategy involves leveraging the terms people enter into search engines to create content that will attract them to web pages. For instance, if after some research, you find that "organic pet food" is a more common search term than "natural cat food" or "organic dog treats," it is a wise move to use the phrase "organic pet food" more times on your website content and product pages than the other terms. 
Optimizing content, so those searching for information or products will find you involves researching which keywords or links will bring the most traffic to your site. With this information, you can create winning keywords, update them regularly, determine which articles to link to, drive more social media followers to your website, and improve your campaigns' response. SEO research can transform your regular content into a strategic tool to increase traffic and conversions. 
How to Initiate SEO Keyword Research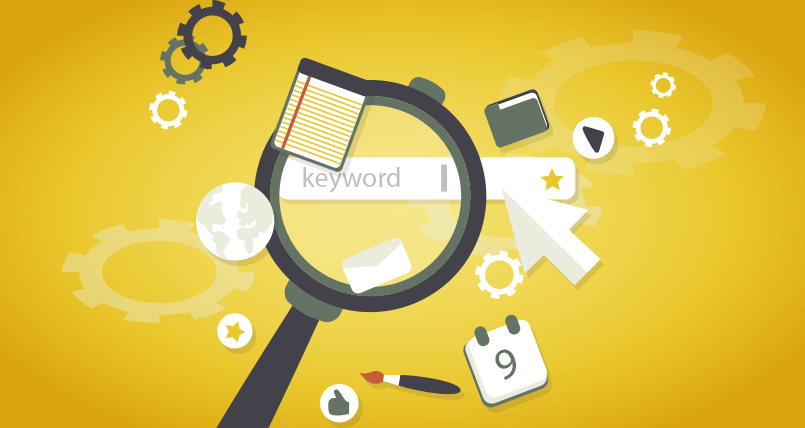 Any type of research requires a plan. The first step is to identify the problem you want to solve. For instance, you may find that your content is not getting noticed and your web traffic is stalled. In this case, you will want to refine your keyword strategy and improve your link sources. 
Determine which sources will give you the information you need. There are online tools for popular keyword searches, but you will also want to see what keywords work for your competitors, so visiting their sites is valuable. Once you have the data you need, implement keywords and links while tracking progress to evaluate how these changes affect traffic and conversions. This research should be ongoing since keywords will have to be updated regularly. 
Also Read: How To Steal Your Competitors' Keywords?
What Are Proxy Servers?
A proxy server is like a gateway separating the user from the internet. It enables users to access websites without their IP addresses being visible to the site. When the user sends a request, the proxy sends the request to the site as if it originated from the proxy. Therefore, the user's IP address remains invisible to the websites. Using dedicated proxies or residential proxies for SEO provides security and privacy.  
What Is a Dedicated Proxy Server?
If you extract content from a website for SEO research, it is important to remain anonymous to avoid being blocked. A dedicated proxy server is used by a single server and is the right choice for those who want to use the same decoy IP address longer term. A dedicated proxy can cost more, but it may provide more protection since the IP address doesn't switch and isn't used by others.
 Like regular proxies, dedicated proxies mask your IP address, can help access restricted content, and allows the user to browse the web undetected. It is ideal if you need just one additional IP address rather than dozens or hundreds. 
How Brands Can Benefit from Using Proxies for SEO
An SEO proxy server provides access to data that is valuable for creating a winning SEO strategy. With a disguised IP address, you can use web scraping or retrieving content from web pages to gather keyword and link analysis data. 
1. Competitor Analysis
If your competitor is getting steady traffic and sales, it is good to get a clear picture of their SEO strategy. An SEO proxy can help you scrape websites, product pages, and social media posts so you can analyze your rival's content strategy. Monitoring these pages on a long-term basis and scraping content regularly updates your data for further analysis. 
2. Useful Pages
Even a company that is not in your industry can provide insights into an effective SEO strategy. Scraping these pages is a first step to examining how keyword selection and placement work for businesses that are adept at SEO. 
3. Analyzing Linked Sites
Examining sites, you are linking an essential step for evaluating the usefulness of the links. Good links provide value to your website's visitors, and scraping content can help you decide whether the links are doing their job. 
4. Product Pages and Social Media
Although the text on product pages and social media sites does not contain as many words as articles and blogs, it is still useful to look at in terms of varieties and placement of keywords. On product pages, effective keywords are of the utmost importance because they can attract those who conduct searches directly to the place products are sold. 
Revolutionizing Your SEO Strategy
The content on your site should not just contain words and pictures. Words can be tools that drive people searching for the product to your site or eCommerce platform. Research is essential for crafting optimized content, and web scraping through proxies is the quickest way to retrieve the right data for keyword and link research. Proxies can keep your IP address private and help you make the most of your research so you can revolutionize your marketing strategy and bring more people to your site. 
Also Read: 5 Steps to Create a Powerful SEO Action Plan for Your Website