What is the reason? For someone to spend their time next to a computer, typing away the alphabet in no particular order, sharing stories and ideas with strangers? It really has become a sort of a phenomenon, to take a turn in your life path, to become a blogger who builds a community based on his interests, passions and experiences.
I became a blogger because I realized I have the tools needed to write and share content with others. I haven't been a writer since the day I was born, I haven't even been a writer for more than two years, if we take into account the time I am going to publish this post. It's crazy.
Read More: How-To Build Credibility as a Professional Writer
I have learned so much already in such a short period of time I have been professionally blogging, pretty much full-time. The learning curve, the part were you need to build relationships, it's all real and it's a wonderful journey to be a part of.
Why do people become bloggers? Are they looking to make money quickly and then disappear? That probably is what a lot of people like to think when they hear the word blogger. I will try to prove them wrong, while also giving you a look into the world of a blogger.
A Message to Share
People, more often than not, become bloggers because they feel guided to share a message with the world. That is how my blog Love. Life. came about. I felt the need to share with the world my story about recovering from a drug addiction. It was such a strange time in my life, but by becoming a blogger I could really put those emotions and feelings out there, learn from them, and also get opinions from other people.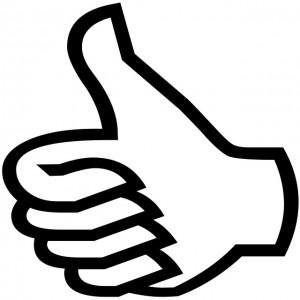 That blog is still active to this day, and these days I mostly share poetry on it.
Real bloggers aren't just people looking to make money, it might be a side-effect of blogging, but there is never really that mindset: I need to make money, and money only.
Real bloggers love what they do, and it is easy to see that in the way they write and interact with their communities. They want their words to be heard, they feel like there is something they can change in the world. I haven't got the statistics on how many bloggers actually do the change the world, but I imagine the dedicated ones achieve a thing or two.
The conclusion is that bloggers are human beings who simply want to teach others, while also teaching themselves.
Learning to Write, Blog
Now we know that bloggers have purposes in their lives, it's also worth mentioning that sometimes people simply want to learn how to writer better, blog better.
Blogging offers exactly what is needed to learn those things, especially writing. Writing in front of an audience is much more different than directly writing in a personal diary, where it doesn't really matter – what you say, and why you say it. It's not the same for blogs. On a blog, it's important to create stories, share experiences and teach people in a way that they can relate and understand.
I can tell you from personal experience that blogging has changed my writing style by a lot, not in a bad way of course, blogging has helped me mature my writing, it has taught me things that I never knew where possible. The most important thing I have learned so far is how to put together a story that unfolds like a blanket, because we all know – how it easy it is for a blanket to unfold. :)
Personal Growth
You hear it a lot, this blogger has went full-time, that blogger has went full-time. What do you mean, full-time? Isn't blogging just about writing, how can you make a career out of something like that? The ultimate truth is, blogging offers more growth opportunities than many, many other career choices. Blogging has turned out to be the best choice ever made for a lot of people, including myself.
The growth begins when you finally understand what it is you would like to blog about, and how are you going to do it. It's like taking a college course, pretty much. You will need to wait a little time before you can graduate, but once you do, you can consider yourself an expert, an expert who can never stop learning as things are always changing.
Blogging is not the same as working in a pineapple factory.
Build Relationships
At a certain point in your blogging career, you are gonna start attracting to yourself other bloggers who not only share similar interests to yours, but would also like to collaborate on projects together, to build even stronger online presence. It's the nature of things in the world of blogging, and it's always uplifting when people start to approaching you, respecting that what you do.
Apart from that, you are always building relationships with your community members, people who like the way you do things, the way you share a story. These are the people who help you spread the word with the world. It would impossible to do it on your own. I am always grateful for anyone who can find my blog, and even more grateful when that someone finds my content interesting and worth sharing with others.
The process of building relationships with other people is an unavoidable part of any bloggers career, if he chooses to go public, so to speak.
Promotion Platform
You will see that a lot of bloggers are actually blogging for the simple reason that they want to promote something else they have created. This can be in the form of a book, a music cd or a piece of creative art. It's common to see bloggers who only care for blogging because they can promote something else they are passionate about.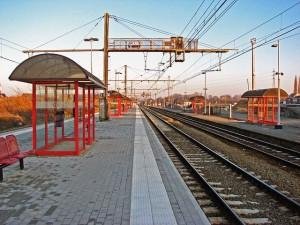 Blogging can really leverage the way you sell your products. It can give you the momentum you need to get the word out there quickly and with amazing results.
Although I see myself in the future as a person who would use his blog for promoting my books, I always put my blogging side of things in the first place. Keeping it nice, friendly and educational.
Make Money
We have arrived at the last real reason why people are becoming bloggers, why they have already chosen the path that promises a lot of good things, but only lets through the most dedicated ones.
Making money is indeed, a side-effect of doing blogging. A lot of professional bloggers, like myself, have been able to generate amazing amounts of money from simply teaching other people what they know. Putting together tutorials, guides and other educational material that can make a difference, or solve a problem for someone.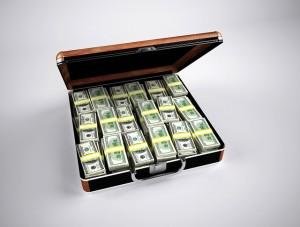 Please note that I am not trying to sound smug, all I am saying is that making money with blogging is a real thing, and very possible to achieve.
Bloggers make money from all kinds of things, promotions, selling links to other people (not encouraged!), displaying advertisements, affiliate marketing and a lot, lot more other things.
Conclusion
To sum it all up, blogging is an amazing career choice for anyone who is looking to learn more about the things he loves. It's an amazing way to learn writing, learn communication and also to learn how to manage your goals, projects and even finances. Blogging offers great amount of personal growth opportunities, and it's completely up to the blogger himself, if he wants to cash in on these opportunities.
I would to hear from you, and your personal experiences about blogging as I am very much open to learning :)