WordPress continues to grow from day to day, and as you read this write now, it is highly likely that your own website is making use of a WordPress theme. Should that be the case, then you will be familiar with WooCommerce, as it is a plugin that is used for sites that have eCommerce capabilities.
The themes on WooCommerce are open source, easy to use and have multiple functionalities and advantages, including being able to incorporate external and affiliate products without the need to but a new extension. There are a myriad of themes to choose from, and her are the ten feature rich WooCommerce themes that come out on top.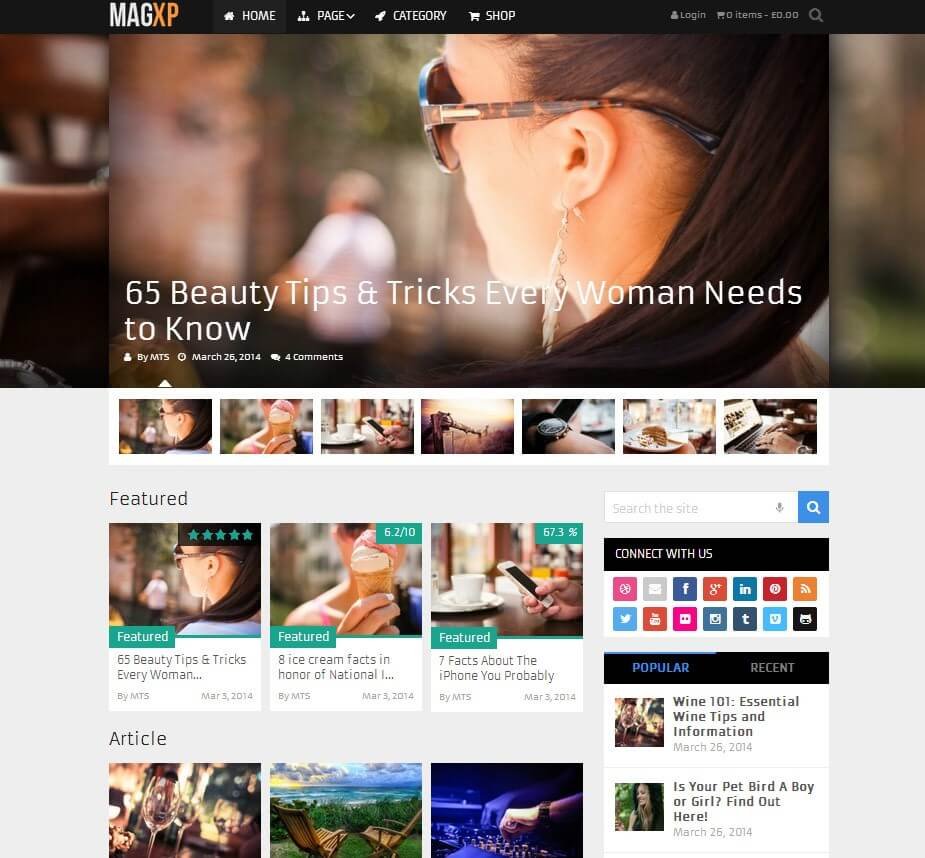 No matter what type of ecommerce site that you have, you can use MagXP on your WordPress site. It has a premium WooCommerce plugin that has been fully integrated, and is also SEO optimized to drive traffic towards the site. When starting off with a blog, use MagXP as you it will seamlessly be able to accommodate your growth, helping you to attain success much faster.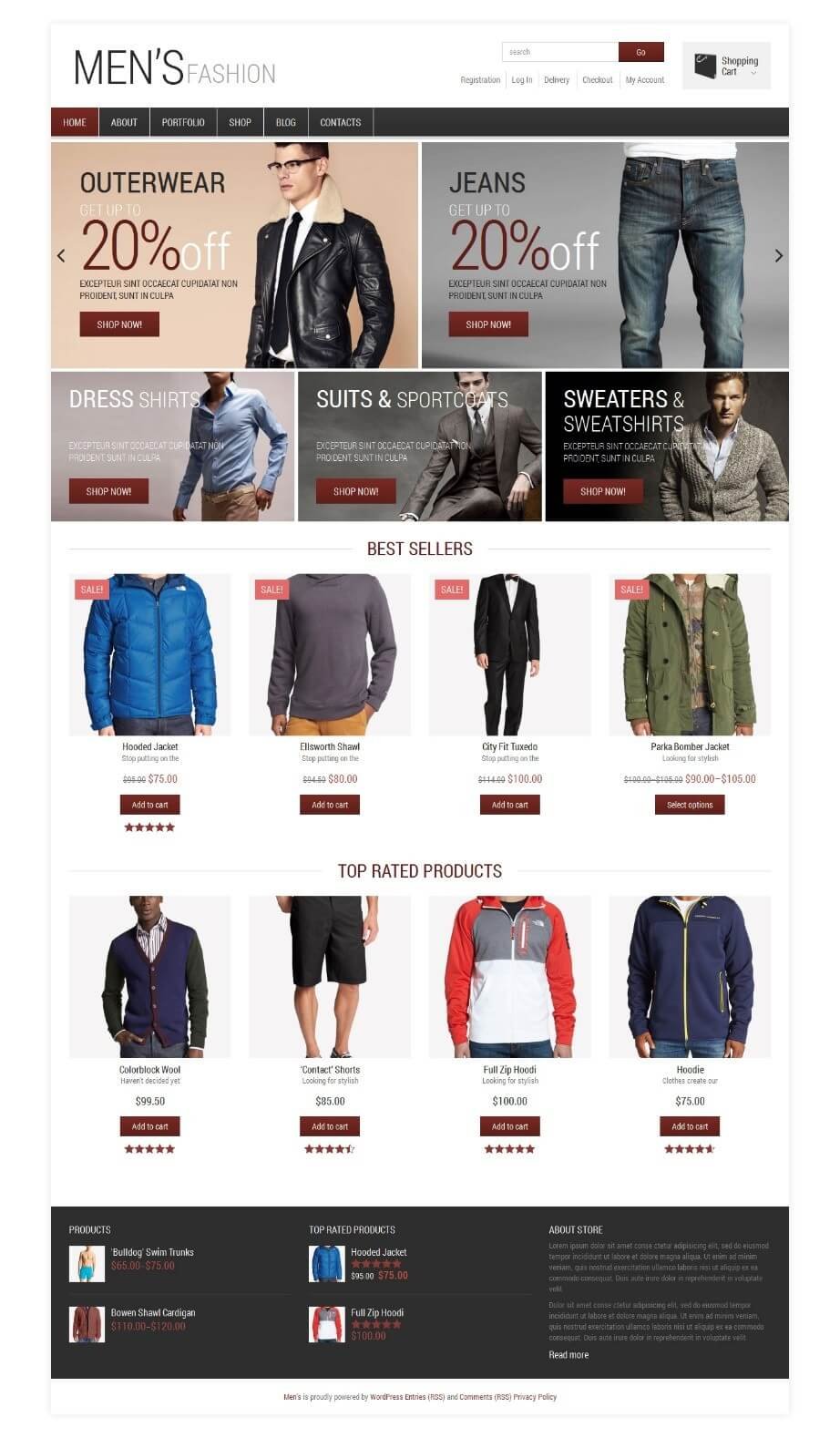 It is known and accepted that women are primarily the shoppers on online platforms, and for that reason, most websites are designed with the female customer in mind. This is a premium theme that goes against the grain by focusing on the needs and psychology of the male shopper. It has a simple layout that is straightforward within minimal enhancements. However, it does take advantage of the latest trends in web design, including parallax scrolling and video backgrounds.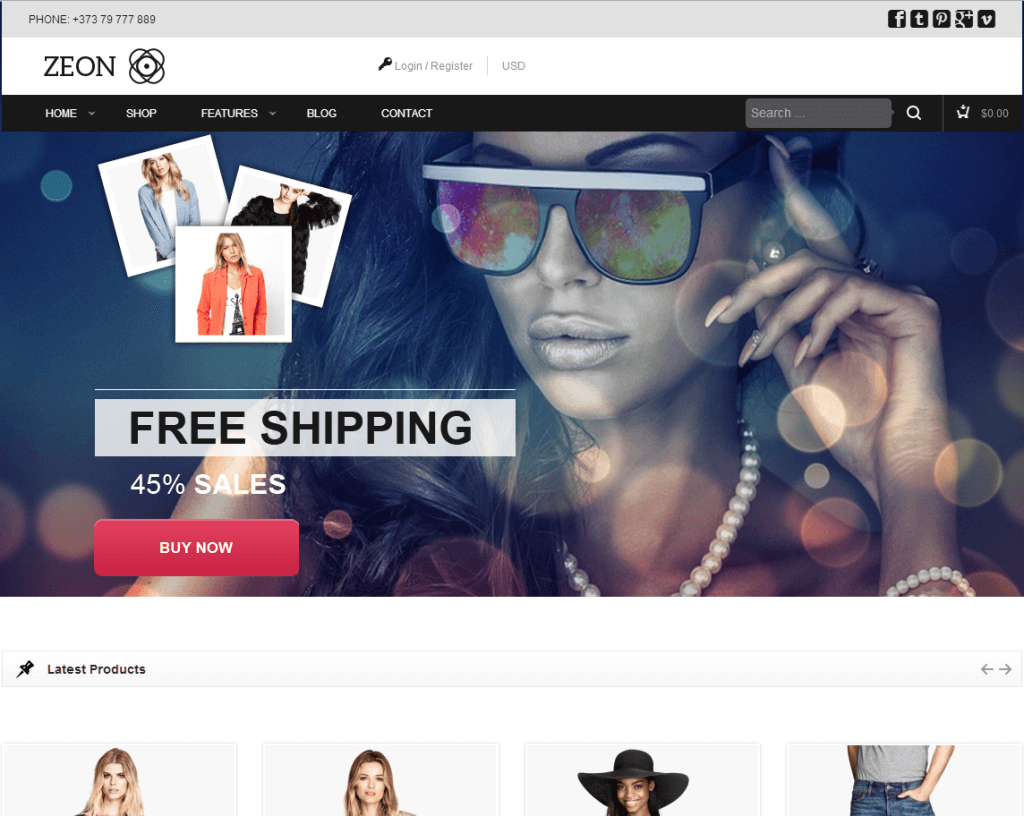 This is a premium theme that can be used by a range of people including blogs, online stores, eShops and so on. It is highly modernized and minimalist, which has made it possible to ensure that it is responsive and can be accessed on all devises. It has a wide range of features including support for social media, customized backgrounds, slider and so much more.

This is a theme that makes it easy to present all the products that you have on your site in just one page. By creating image icons for every category, it is possible to let the visitor know how many options are available before they begin perusing your products.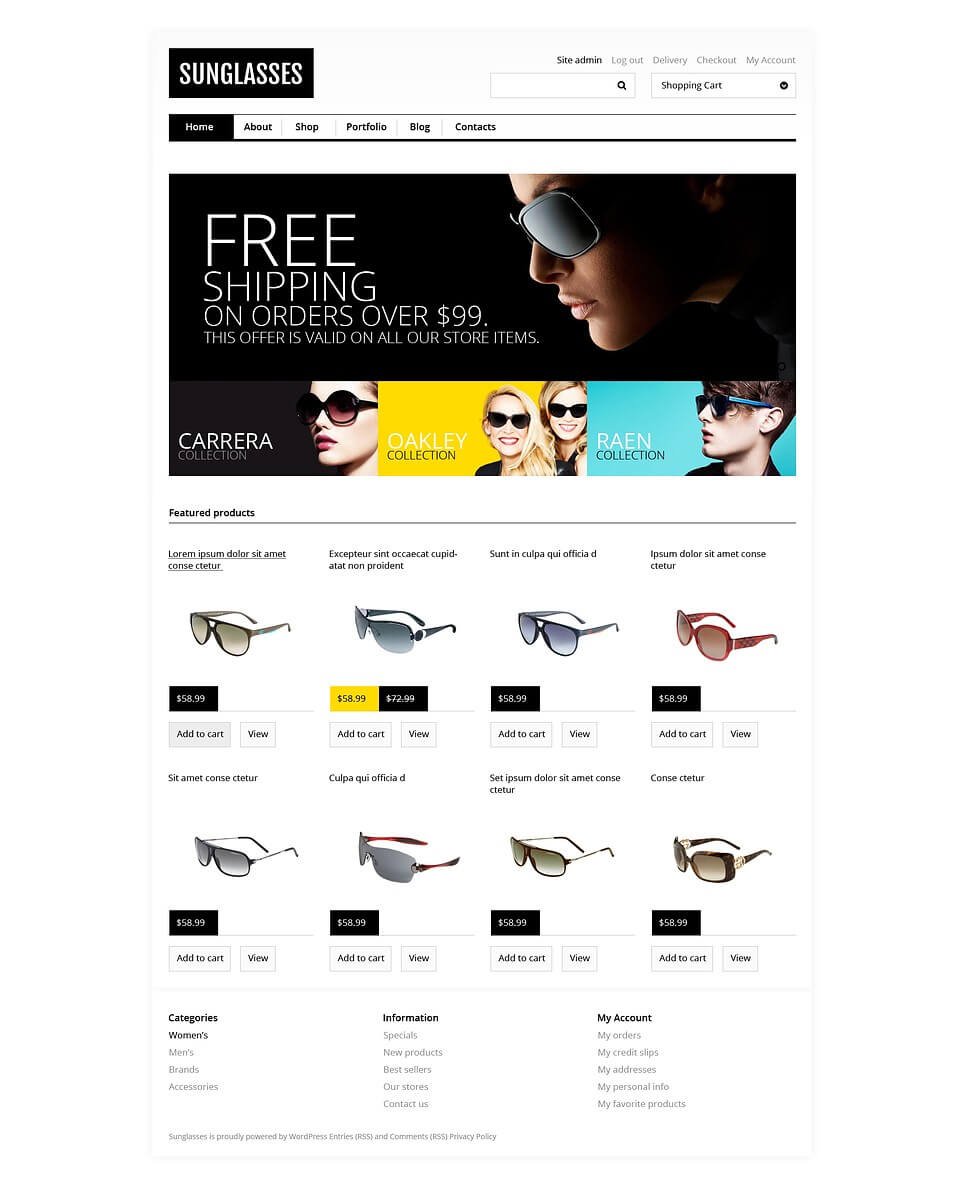 There are people who love to peruse offerings on eCommerce websites, yet they rarely finalize the sale process. With this theme, color is used to ensure that call to action buttons have been adequately highlighted. For the most part, marine blue elements are used on this site, as this is meant to increase the trust that shoppers have. Like the name of the theme suggests, this theme is ideal for any online store that sells eyewear, though it can also be customized with ease to suit any product.

This theme can be applied to a range of different websites because it is easy to customize to suit any product. You can choose from two options with this theme, including the free and premium options. As it is, the free option is excellent, and contains in excess of 50 child themes and 100 PSD files that can easily be edited and customized. This theme uses Parallax to elevate positive user experience, as well as background video which is a powerful trend set to take over sites in 2016.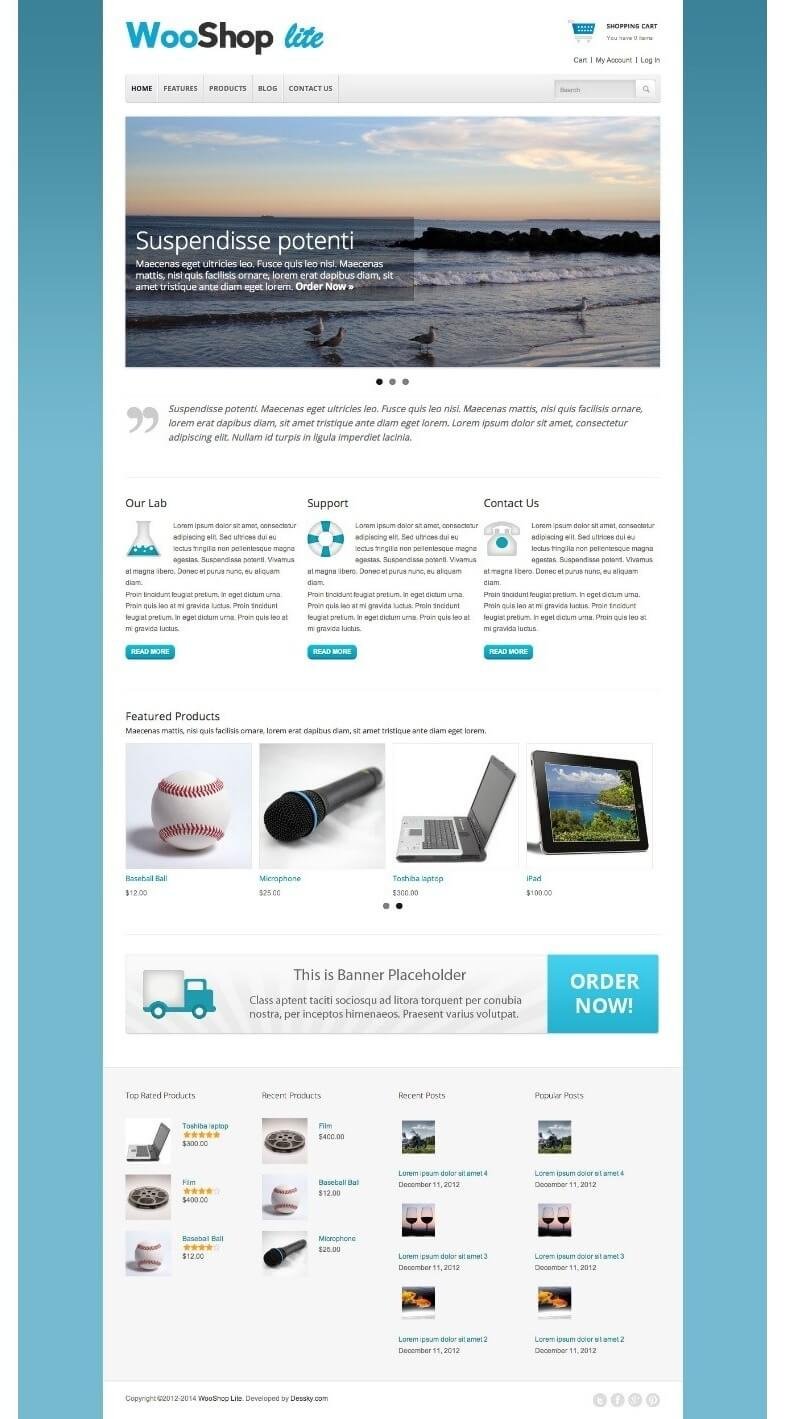 Where other themes are built to accommodate the WooCommerce plugins and all the subsequent features, WooShop is a theme that has been created for WooCommerce. As a theme, it takes advantage if the current web design trends, by being minimalist in nature and also fully responsive. You can customize your site extensively with this theme, and also enjoy a wide variety of features which include multi-level dropdown menus, short codes and so much more.

For a WooCommerce theme that has been inspired by nature, you should consider Travelify. This is the theme to use if your ecommerce site has a focus on the natural world and environment, or is geared towards people who love to travel. You can use pictures in an excellent way, and there are several templates that you can choose from to customize the site and give it a great feel. To access Travelify, you must install the WooCommerce plugin and you will immediately have access to all its amazing features.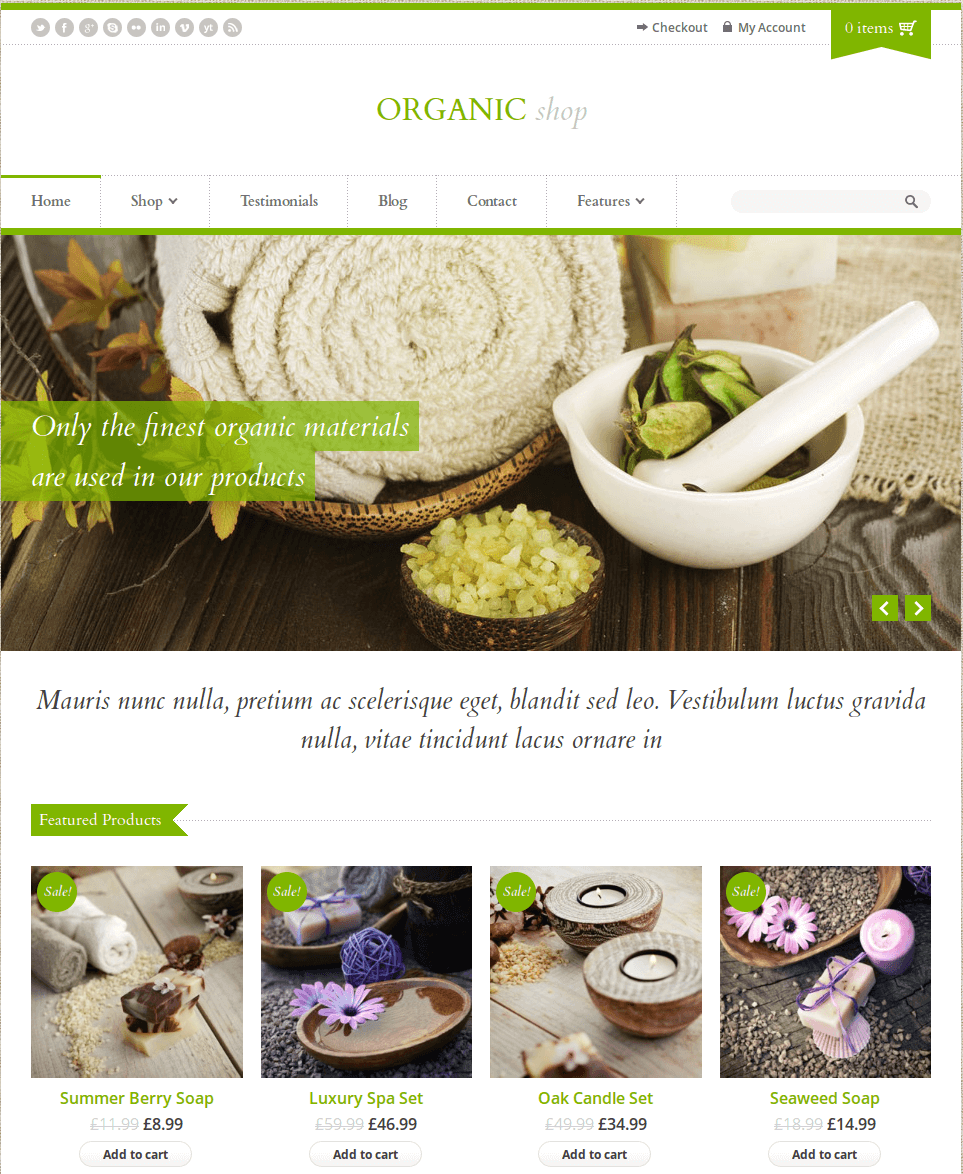 This is another WooCommerce theme that has been created to cater to a specific market, and that is people who are selling products that are organic in nature, or related to beauty. It is highly customizable, and if you want to create your page quickly, you can transform the demo into a complete page within minutes. With the WooCommerce plugin installed in your system, using this theme is exceptionally easy. As a premium theme, you will pay $59 to gain access to this theme and all its features, and this is investment is worth it for the right look and feel.

The best has been saved or last as Flatsome is touted as being the number one bestselling WooCommerce Theme of all time. It is an incredibly versatile theme which can be used to create any type of ecommerce website. It is responsive, so your site will look brilliant on all types of devices. Some of the features that have proven to stand out include being touch optimized, having an unlimited number of color options, in excess of 500 built in Google fonts, and an excellent cart and checkout design.
Creating an ecommerce site is highly pleasurable and simple with WooCommerce themes. You do not have to worry about knowing how to write code to get all the features that you need. These themes will all exceed your expectations, so that both you and your customer have an excellent experience on your ecommerce site. Most of these themes are available at a one off premium fee, though all the features that are provided is reassurance that you will receive more value than you pay for.