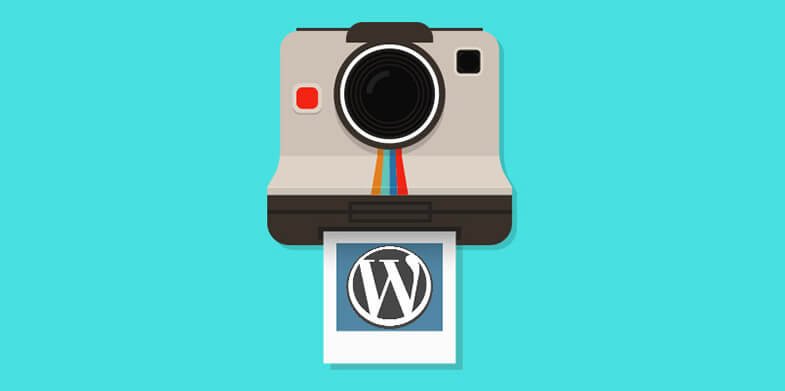 The most powerful part of any photography website is the actual photography, but that only comes forth if the right theme is used to enable expression. There are a range of themes that enable you to share your art and skill through photography, but of these themes, there are only a few that will make it possible for you to leave a lasting impression to the visitors on your site. You want them to find out more about the picture, to look through what you have on offer, and to appreciate your hard efforts. In order to achieve this level of engagement, here are 10 photography WordPress themes that you should consider.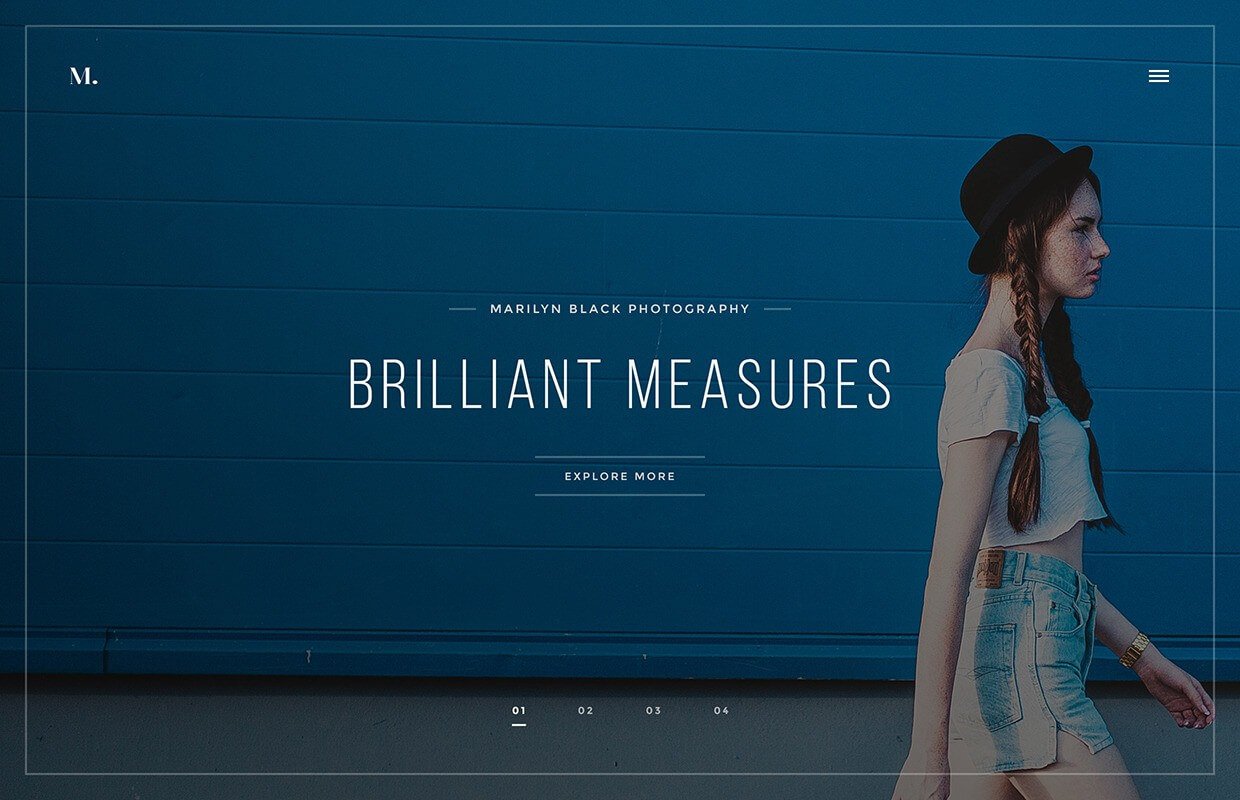 This is an excellent photography theme as it allows for uninterrupted expression of art. It has no distractions on the page, so all visitors need to do is look at the images that you have to offer. This is a minimalist and clean design which will allow any photographer to capitalize on the proper use of color and depth to keep people on the site. This theme will ensure that your talent clearly comes through.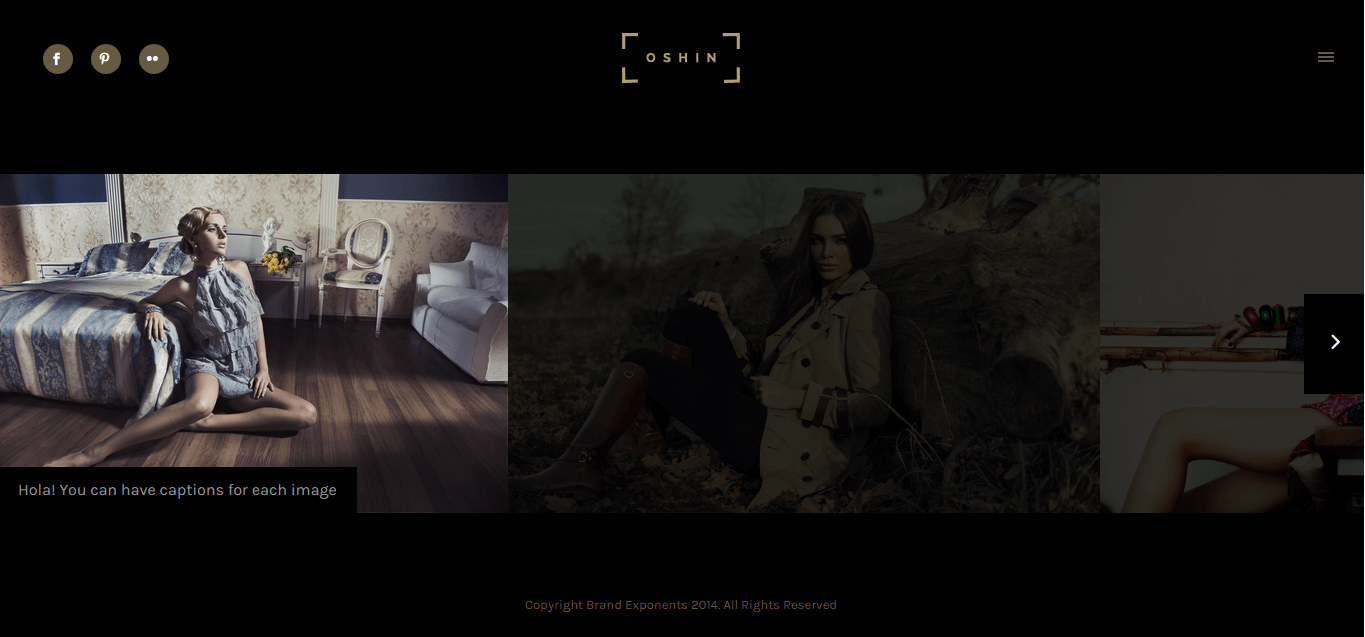 For a WordPress theme for photographers with an incredible amount of flexibility, you should try the Oshin site. It is possible to experiment and present your photos in a range of layouts, and you can make selections from any color that you like to accentuate what you have to offer. There are at least 16 unique demos that you can choose from to create your final website. With this theme, you can be as creative as you want to be fro great results.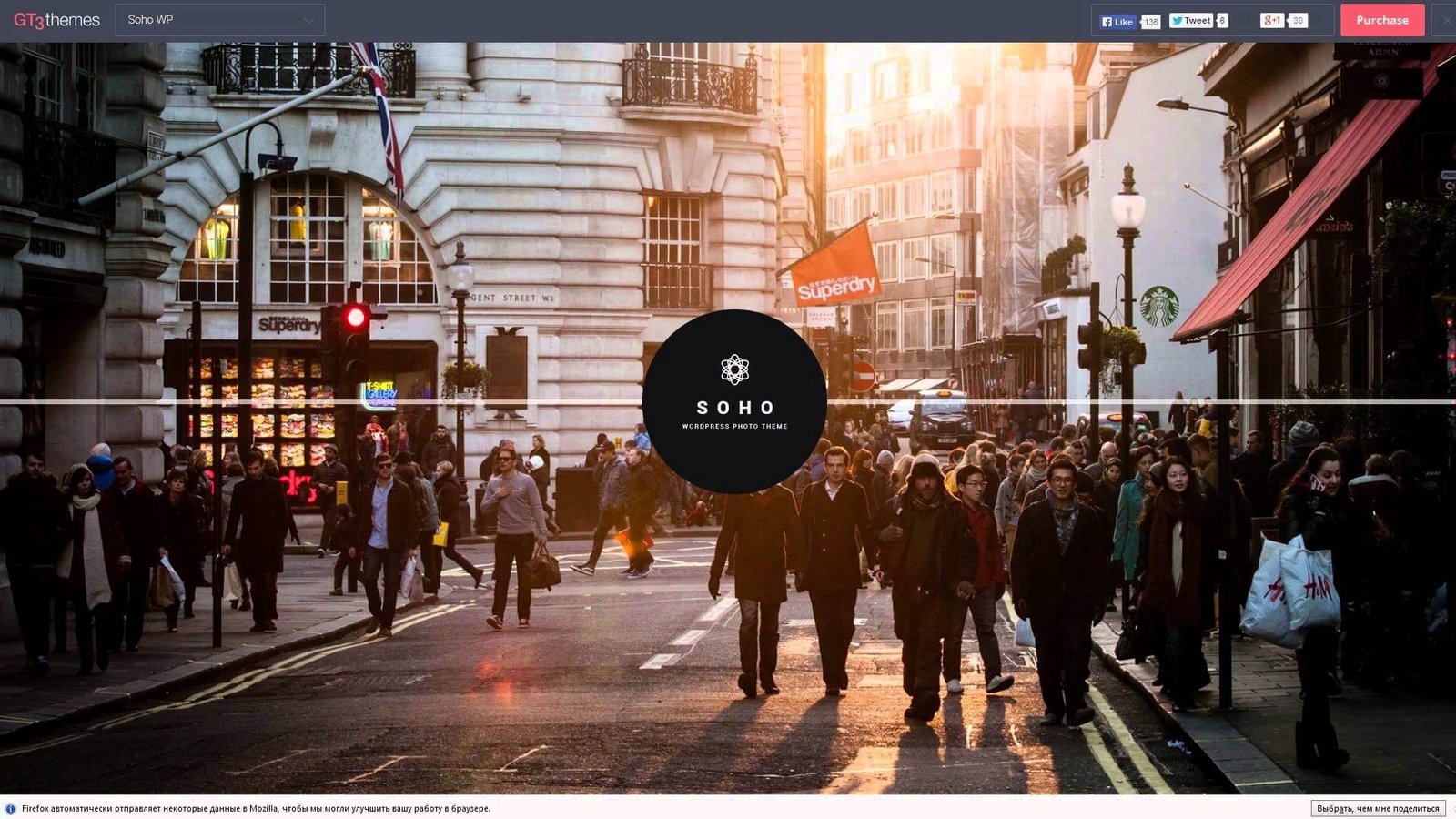 When a full screen experience is what you are looking to express, then SOHO is the theme for you. It is optimized for the display of stunning photography as well as video. Should you have pictures that you have taken in high resolution, using this theme will enable that the user can see all the intricate details within the photograph, giving them a chance to expand their appreciation.
Also See: 10 Minimalist and Responsive WordPress Themes for 2016

The first thing that you will notice about this site is its incredible visual appeal. It presents your photographs in a highly polished way, and enables you to speak through them, letting the images and colors tell your story. It is highly modern and minimalist, meaning that it keeps up with the latest trends. It is also responsive so can easily be accessed on any mobile device. This is a WordPress theme that can be mastered by anyone, even if one has limited knowledge how they can use WordPress.

This is a photography WordPress theme that takes advantage of the photo grid concept in an excellent way. There is a left hand side navigational bar on the page that helps direct visitors to other pages or social media. The rest of the page features a grid that enables a photographer to present the type of work that they have done at a glance. It is responsive and easy to adjust.

For a versatile website that enables a Photographer with a vast array on interests to present their work, the Insight WordPress theme is ideal. It is easy to customize and intuitive, making it perfect for any type of photography site, whether it is a blog, journal or even an online magazine. You can choose from an array of color schemes, and create a website that is suited towards your unique needs. Through this site, people will see your world from your perspective.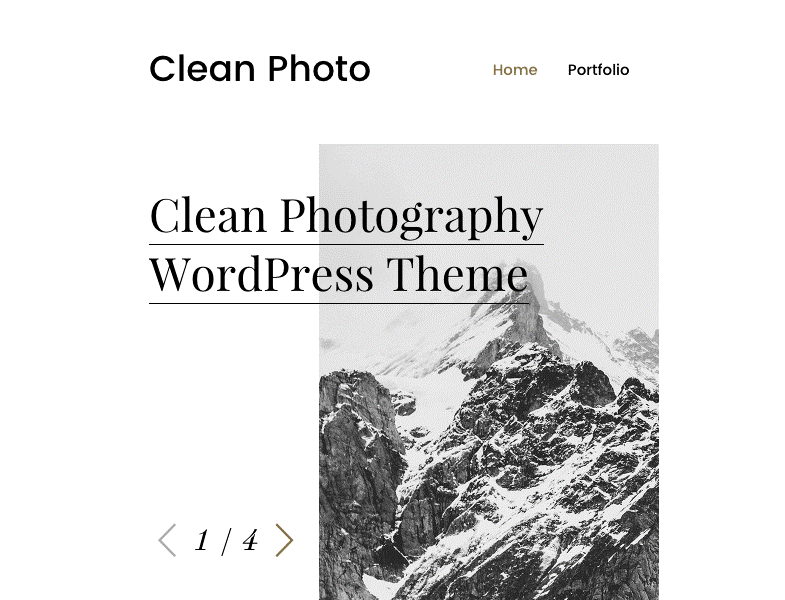 Here is a WordPress theme that makes it possible for you to display your photographs similar to what you would expect to see within a magazine. Clean Photo makes excellent use of whitespace on the site, ensuring that there is incredible balance between the photos and any other written content that you may want to include. With this theme, you are able to style your photographs, as well as include additional pages where you can describe your source of inspiration.

Create an impression from the very first page with this Photography WordPress theme. It provides a bold layout that can help you present your work in a stunning way. This is highly visually appealing, as the visitor to the site gets to see a range of photographs, which show that the page owner is creative and confident. This design is minimalist in nature, with the left hand side housing a narrow navigational bar, while the rest of the page is dedicated to the display of stunning pictures.
Also Check: 10 must see WordPress themes in 2016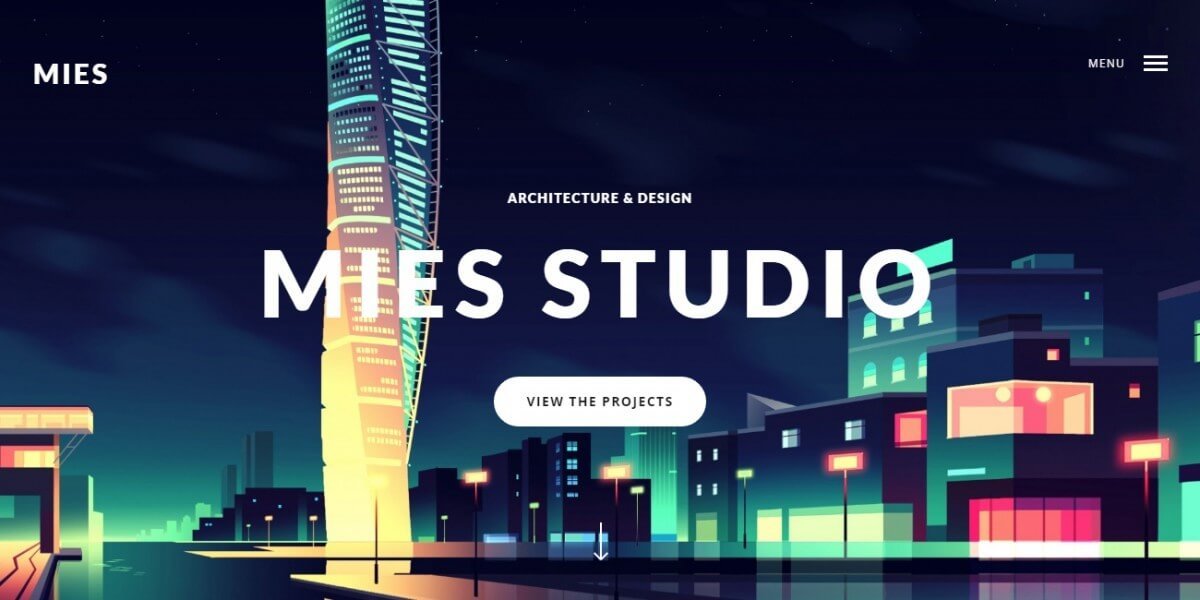 The subjects of your photographs may not take human form, and when you are working with buildings, this is an excellent Photography WordPress theme to use. In addition to buildings, it would also be perfect for the display of landscapes and seascapes, amongst other inanimate scenes. This is because it allows for you to present your images on a full screen, and in addition, you will find that there is space for you to provide some content information about the picture displayed.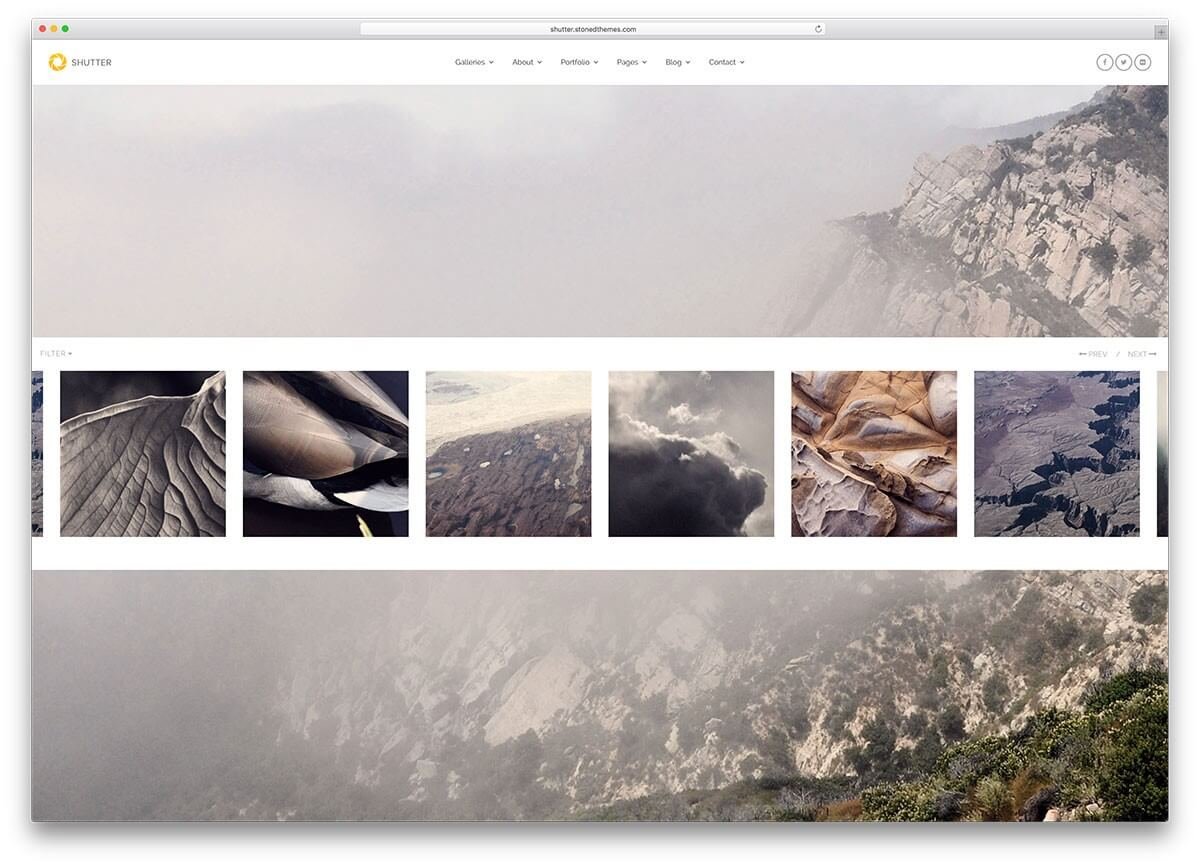 When you take your photography seriously and want to be appreciated for your artistic talent, consider using the Shutter Photography WordPress theme. This has a distinct minimalist look and feel, and is highly modern as well. It enables you to express your photographs in a subtle way, focusing on elegance as well as beauty. This theme will ensure that there is seamless presentation of your work, and results in an immersive experience for those who visit your website.
Photography WordPress themes need to have certain attributes in order to be of the best advantage to a visitor. They should focus on the art above all else, and that is why minimalist themes are growing in their popularity. In addition, they need to be responsive, particularly because if they are not, the images may appear to be distorted when accessed using a mobile device. With these themes, you cannot go wrong.