Google has revolutionized the technology of wearable devices with the release of Android Wear. Thak to all the smart & fitness watches, now it has become extremely convenient to perform a lot of tasks from your wearable devices without even touching your smartphone. Features, such as replying to text messages with voice commands, controlling music playlist, getting weather and traffic updates, and a lot more are offered on Android Wear. But, what is more intriguing is the quality of certain applications and their support for Android Wear. For sports enthusiasts and fitness freaks, there are a plethora of fitness applications & fitness watches that allow you to monitor your health and fitness levels right from your wrist. Last week I had written a post on "Top Apps for Android Wear" which was well-liked by all of you, so today get ready to know the 11 fitness applications for Android Wear that are currently trending.
1) Runtastic PRO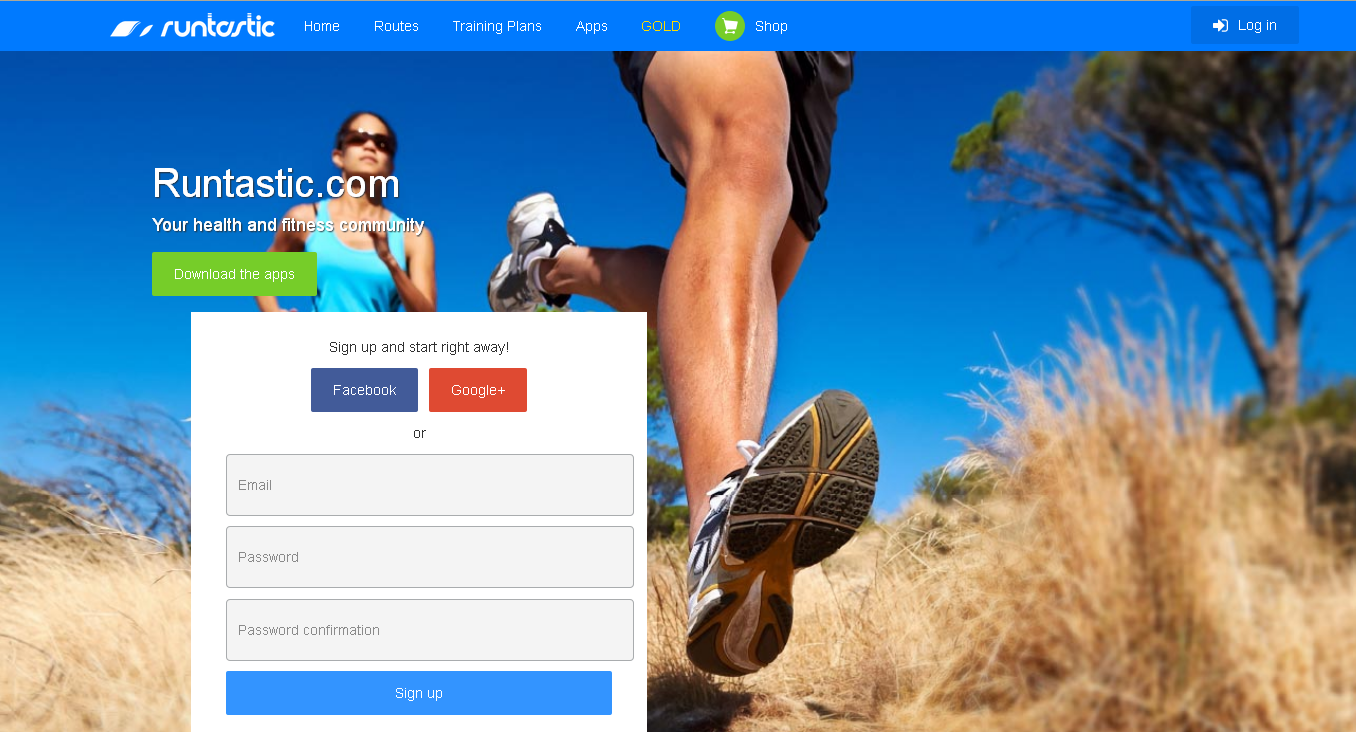 Runtastic Running PRO is one of the most popular fitness applications used by over 40 million fitness freaks globally. Runtastic is ideal for tracking and monitoring fitness activities, such as running, jogging, biking, skating, and more. The application is integrated with a global positioning system (GPS) and works on Android wear. One can give voice commands to the application using Android wear and start monitoring the training session, workout duration, track distance covered, display statistics, track heart rate, or play music. Runtastic allows mapping workouts in real-time, adding workout regimes, sharing location, devising fitness schedules, tracking progress with statistics and more. You can download the application on Google Play Store.
2) MoveIt


MoveIt is a cool application for Android Wear that tracks fitness activities, such as running, jogging, and walking. MoveIt displays useful information, such as the number of steps, distance covered, heart rate, and more. The application differentiates between different activity types, such as running, walking, or even resting.
Also Check: Average Salary of an Android Programmer in 2015
3) Jump Rope Wear Counter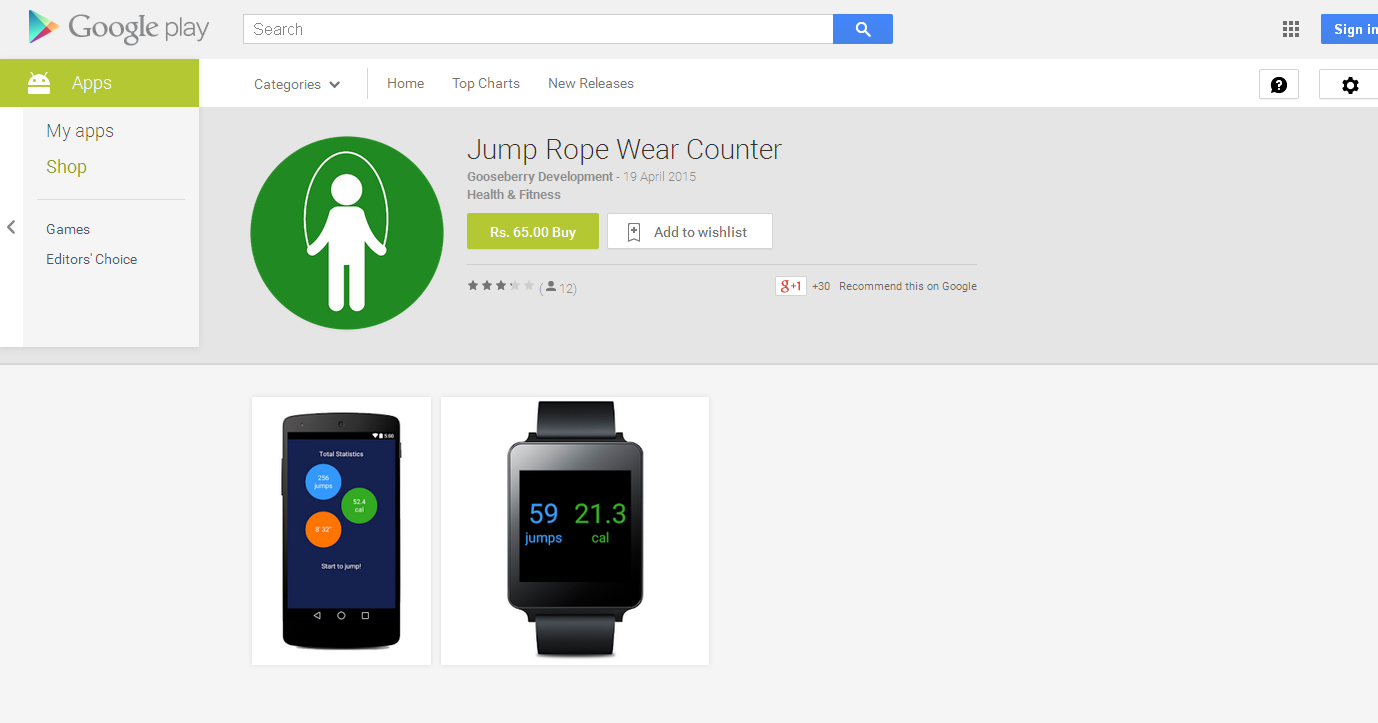 Skipping is considered as an effective fitness activity to lose weight. There are several different techniques for rope skipping. Jump Rope Wear Counter is a fitness application that is solely dedicated to jumping rope workout. The application records the number of jumps and the possible amount of calories burnt. It can be integrated with Google Fit to monitor the progress after every jumping session.
4) My Tracks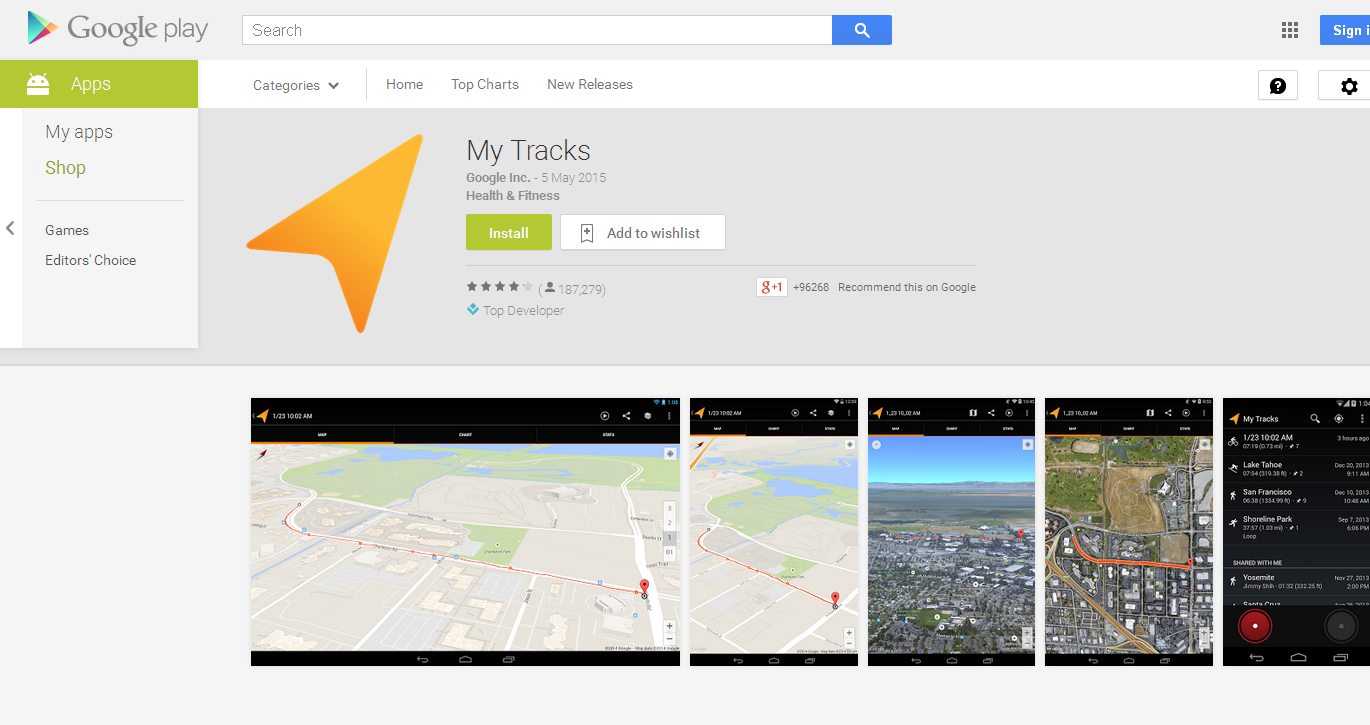 Individuals who love performing outdoor sports and fitness activities like running, cycling, or biking must have probably heard of or have used Google's My Tracks. It is a sport and fitness application that tracks your fitness activities like cycling or running. My Tracks records and displays vital information, including speed, time duration, and distance. Moreover, with My Tracks, you can check data, monitor progress, add notes as well as share updates on social networking sites in real-time. With a global positioning system (GPS) support, the application offers several robust features that are worth checking out. And, for sound reasons, Google's My Tracks has now added support for Android Wear.
Read this: 20 Ways to Learn Android Development for Free
5) Endomondo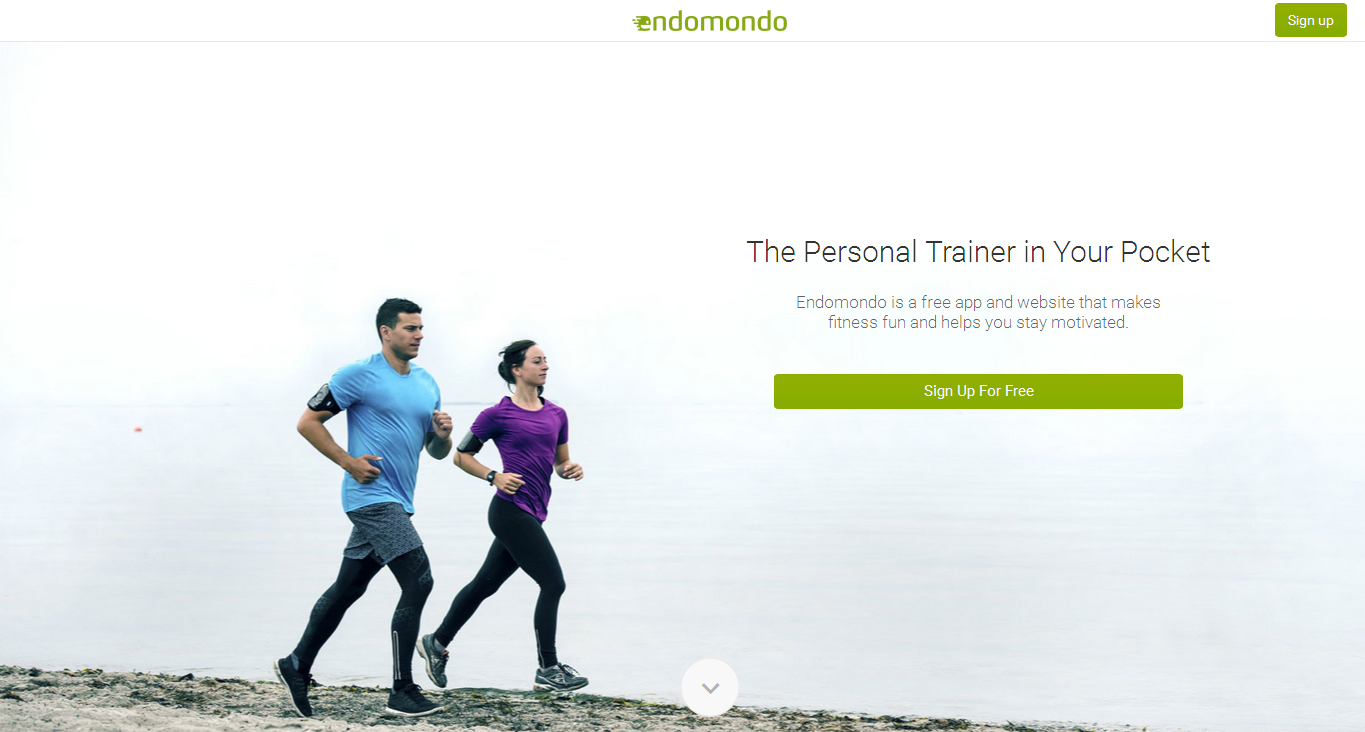 Endomondo is a popular sport application used by over 25 million fitness and sports enthusiasts. The application now comes with added support for Android wear devices. Meaning, you can record statistics, track fitness data, give voice commands, monitor heart rate split times and do a lot more right from your wrist.
6) Strava Running and Cycling


Strava is another popular sport and fitness application available on Google Playstore. It is integrated with GPS and tracks fitness and sports activities, such as climbing, cycling, running, and biking.
On Strava, you can set a specific section of road or trail for riding or running and record your speed, time duration, elevation, and more. Further, you can compare the results with your past performance or with others who have already performed on that same segment before. Strava also allows you to take challenges, participate in competitions, set goals, win prizes, and lot more. Moreover, it has a social element to it, meaning you can connect or follow friends and their activities, share leader board statistics, create or join online clubs and discover new segments while traveling.
Also See: The 5 Best Tools for Developing Android & iPhone Apps
7) Wear Hydrate Me


Sufficient intake of water is an important thing to take care of in our daily lives. Wear Hydrate Me does exactly that for you. It is a cool application that tracks your daily water intake. With customizable features, you can set daily goals, record your daily water intake, get reminders by setting alarms, and more.
8) Active Fitness


Active Fitness is more than just a fitness application. It is a full-fledged health and sport application with support for real-time GPS tracking, Google maps, and social networking. It caters to a plethora of fitness/sport activities, such as running, walking, cycling, mountain biking, skiing, snowboarding, and skateboarding. It allows you to set workout goals/training programs, audio/video coaching, track performance, view statistics, record speed, and do a lot more. Moreover, you can share your achievements or other updates with friends or others over social media. With support for Android Wear devices, Active Fitness can track your runs, a record number of runs, monitor speed and distance, and set time intervals.
9) Cardiograph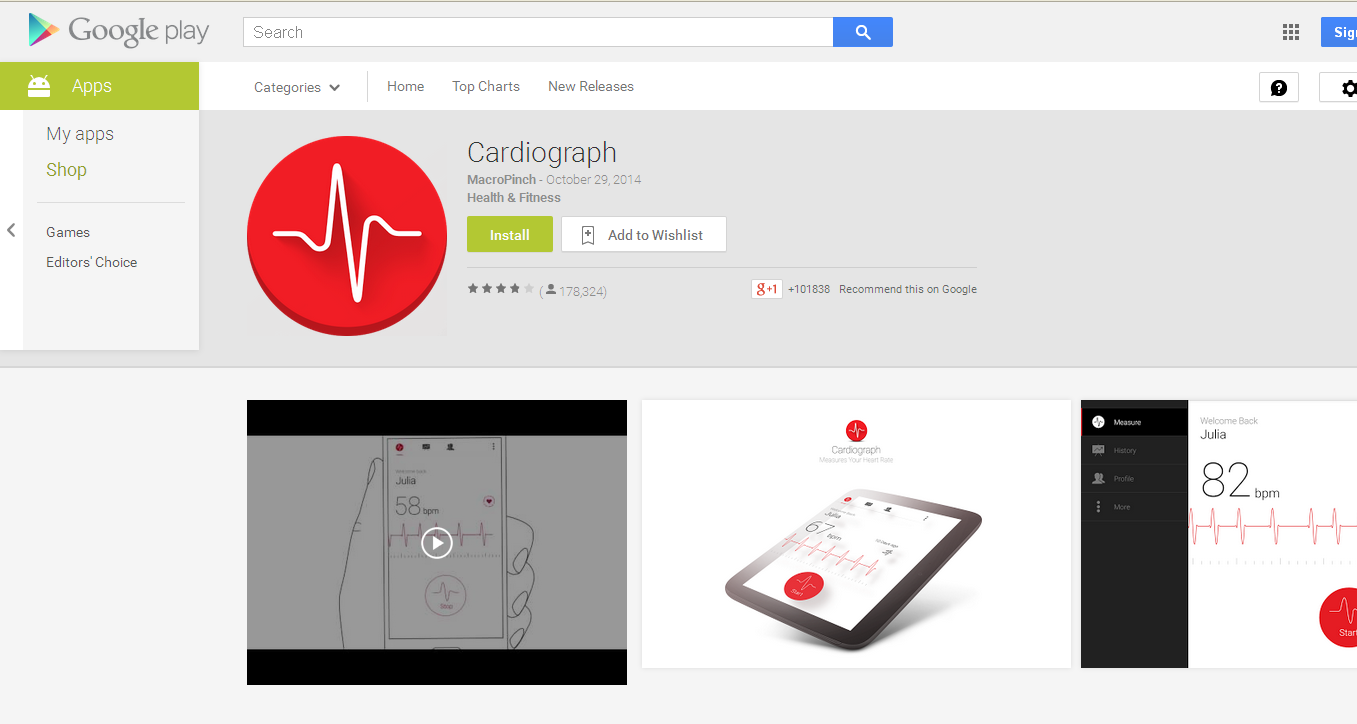 Cardiograph is an essential application for every health-conscious individual and fitness enthusiast. With Cardiograph, you can have detailed and useful information about your heart rate right on your wrist. Cardiograph monitors the heart rate sensor on your smartphone and presents heart rate data on your wearable device in real-time. It is essential to track your heart rate data and measure your heart rate speed. Moreover, you can create and add multiple profiles of several people and can measure the heart rate of your family members using the same device.
Also Check: Top 12 Frameworks for Android App Development
10) Yoga Timer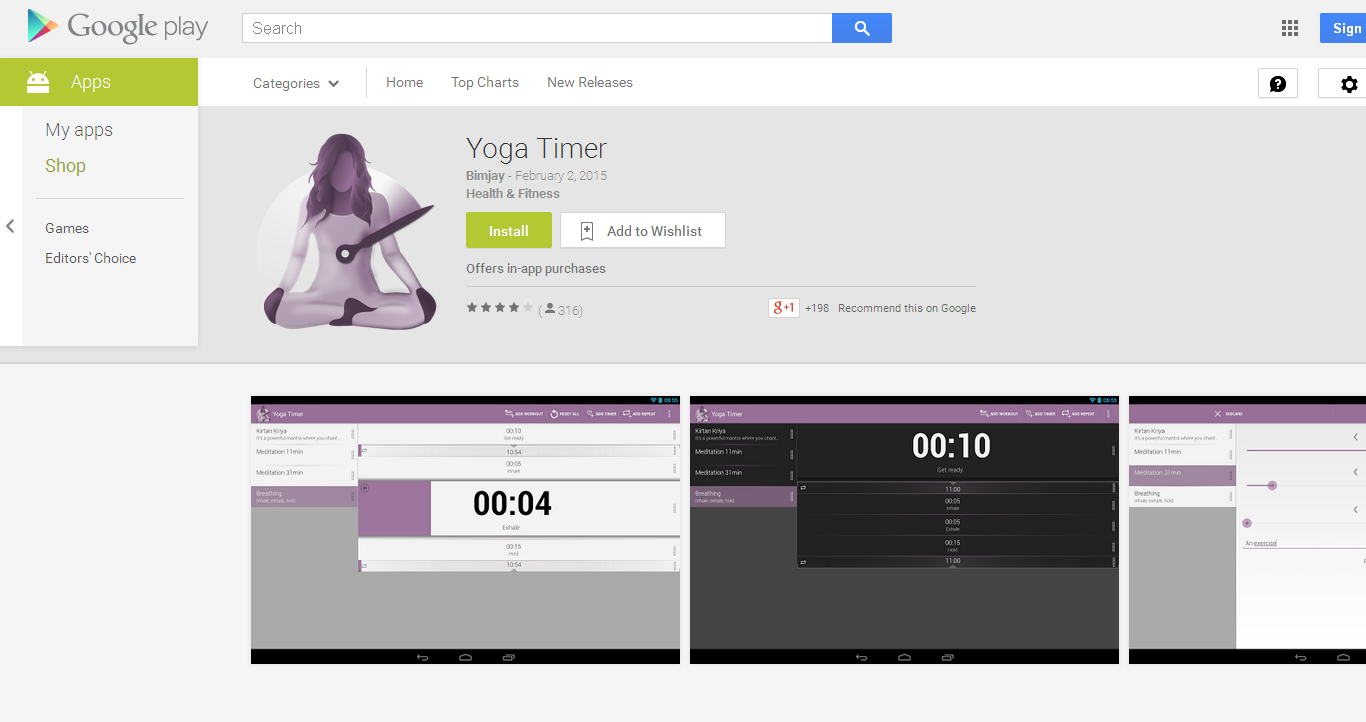 We all are aware of the benefits of yoga which makes it an important fitness activity. In yoga, time is an important factor. Holding a yoga posture for a specific amount of time or certain breathing exercises involve maintaining strict time regulations. Yoga Timer is a prudent timer application that allows setting specific timers for different exercises. One good part of the application is that you do not have to break the momentum to silence a timer alarm and set another one. With Yoga Timer, you are discreetly notified about time up for a particular part and then it automatically moves on to the next timer.
11) My Diet Coach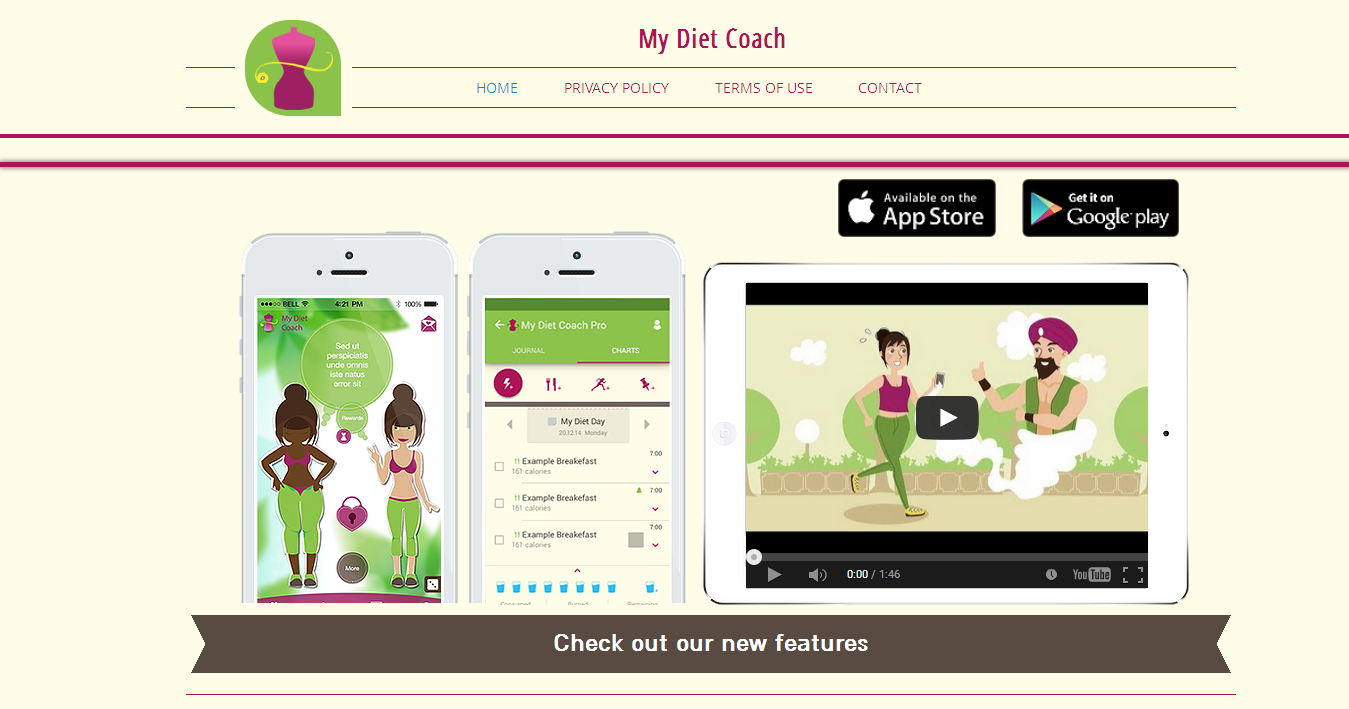 Talking about performing fitness activities and maintaining a healthy lifestyle, we cannot miss out on a diet planner. My Diet Coach is more than just a diet planning application. The application allows you to maintain a diet and exercise journal by entering a series of events and setting reminders and alerts for them. For instance, events such as exercising, setting daily calorie goals, cooking, finding healthy recipes, measuring weight, preparing healthy grocery lists, and more can be created and monitored. With support for Android Wear, you can get voice updates for tracking water consumption and calorie counting.  Moreover, it has tools to calculate body mass index (BMI) and basal metabolic rate (BMR).
Conclusion:
You must be aware that Google has its own health-monitoring platform for the Android operating system known as Google Fit. Google Fit reads sensory inputs from mobile devices and activity trackers to present comprehensive data about health and fitness. It also records and monitors fitness activities and measures fitness goals. A lot of applications mentioned above can be integrated with Google Fit to enhance the user experience. Some of them include Runtastic, My Tracks, Move It, and more.
I am sure you must have found this list helpful. With so many amazing features available for various fitness applications on Android Wear, there is nothing that can keep you away from exercising and monitoring your health. So, I suggest you to download these applications and plan your next fitness goal right away. Good Luck.