In this technology driven era, everything can be accessed just with a swipe of finger. Smartphones have revolutionized the technology by making everything possible, which once was possible only with PCs. Now, with the passage of time smart watch is a new piece of technology which can't be ignored. Just by strapping a second screen to your wrist, you can receive alerts from the social network, plan your fitness plan, get directions and can do many more things. With a good android wear app, smart watch becomes an even more lethal device. So to make your life a lot easier and add serious value to your android wear we have put together with a list of 10 must-have Android wear apps just like the way we did in our "Must have Apps for iWatch" post. So lets have a look into it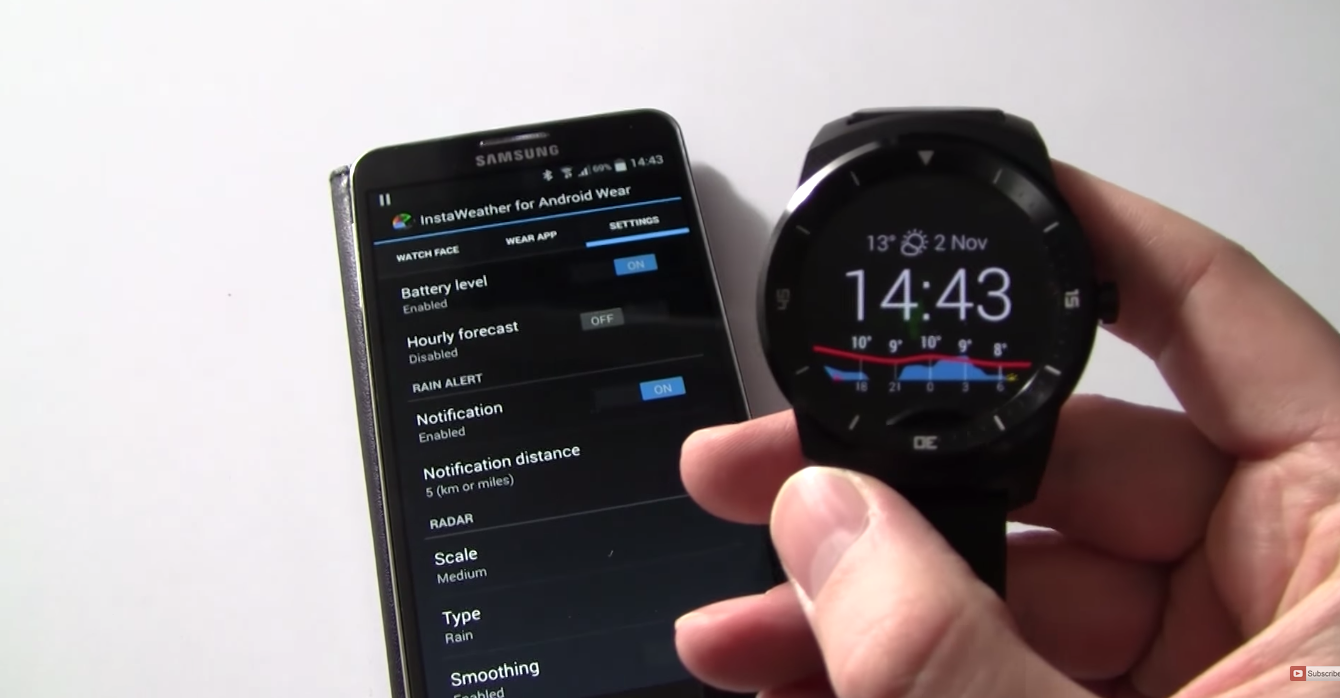 It is one of the best apps for weather forecasting featuring half a dozen eye-catchy watch faces that display weather in different ways. The main features of this app are two radar maps combinations including satellite view with support for both visible and infrared, forecast faces which supports forecast in both analog and digital display, 24 hour forecast with temperature and participation information. The app also provides instant notification for rain and snowfall with configurable distance. The power saving mode ensures you do not drain the battery while keeping an eye on the weather. You can download the app from Google play store here for free.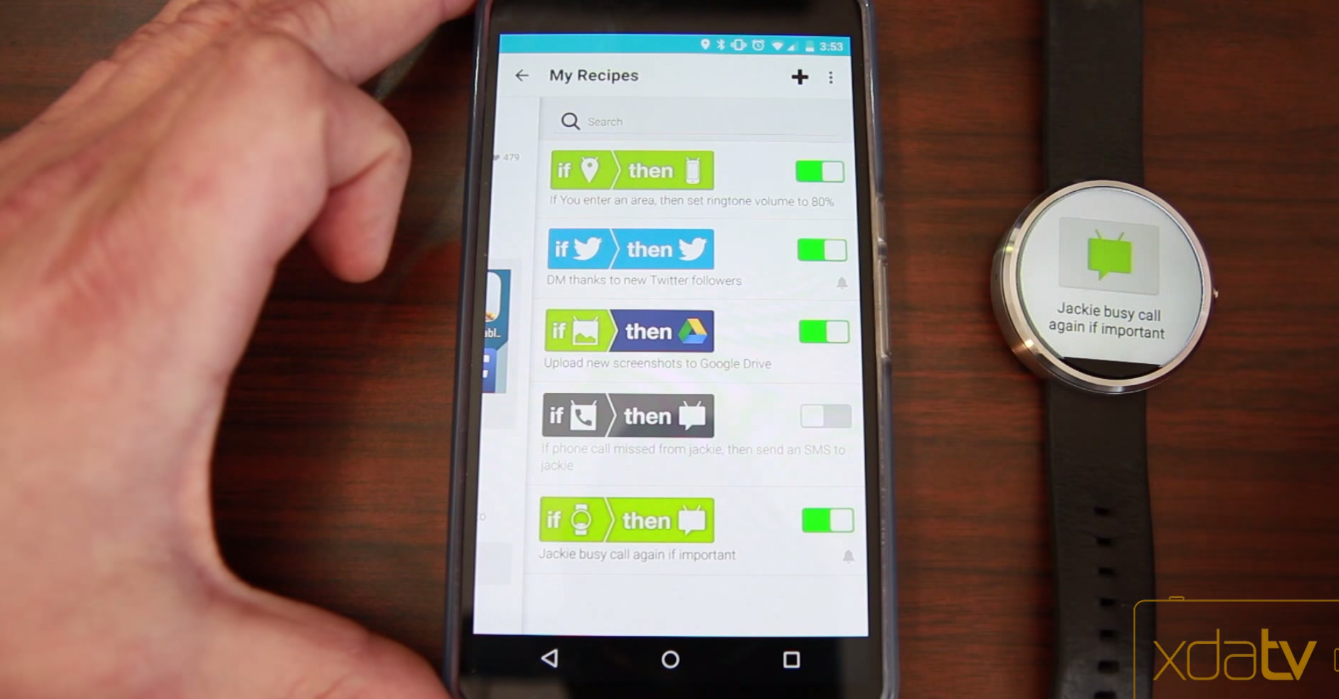 With its success on smartphones the app has made its way to smart wear as well. It is unarguably one of the most powerful apps on android wear. This app relieves you by automating all your mundane tasks by connecting to apps like Facebook, Gmail, Twitter, Dropbox and Instagram. The whole app is based on a single concept "IF this THEN that", for example, "IF you post a photo on Instagram THEN share it on Twitter automatically. Moreover, you can receive notification from multiple networks at once. You can download the app from Google play store here for free.
Also Check: Top 12 Frameworks for Android App Development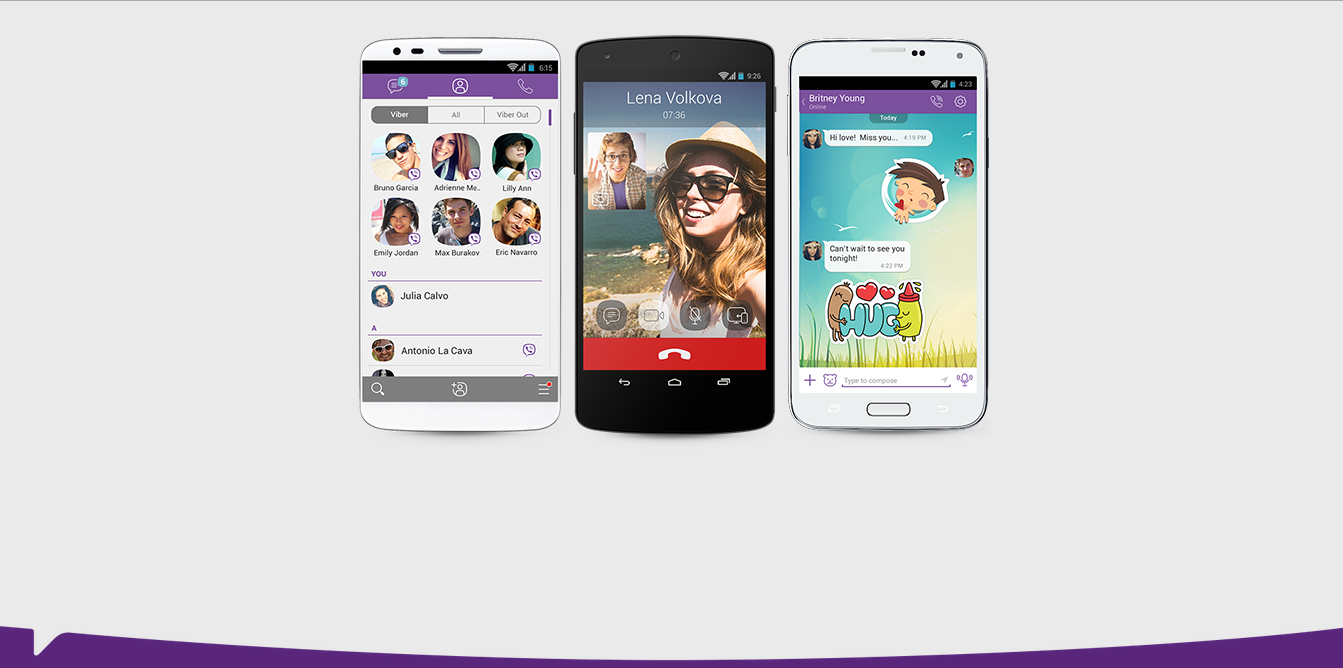 This app will certainly bring your smartphone to shame. Now you can receive text messages and can also reply back by speaking and google will convert that speech into text, with support available for all languages. You can also receive photos and stickers resized to your screen. This app also allows you to receive location messages in the form of google map images. This is just not it if the latest news are to be believed then soon incoming calls can be answered through your android wear device. You can download the app from Google play store here for free.
4. FlickCalc: Your Calculator on Go

It is one of the best calculator apps for an android wear. This app supports all features of scientific calculator like logs, random number, factorial, percentage, powers, exponents, trigonometry, square root, fractions and many more. This app has changed the perception that calculation cannot be done efficiently on small screens of smartwatch. It may take some time for the functionality to sink in your brain, but once you are familiar with it, it is like a walk in the park. This app may cost you some dollars, but this app is worth every penny. You can download the app from Google play store here for USD 0.99
Also See: 20 Ways to Learn Android Development for Free

If you are a fitness freak you might have come across this app and installing it won't disappoint you as well. You can now go for a mobile free workout and burn your calories like never before. You just need to connect your phone with your phone wear and you are ready to go. The different modes will keep track of your distance and time whether you are running, cycling or walking, moreover there's an option to manually enter workouts into the app thereby, helping you to keep track all your exercises. You can use voice activation feature to start your workout. Also, you can measure your heart rate with this app. You can download the app from Google play store here for free.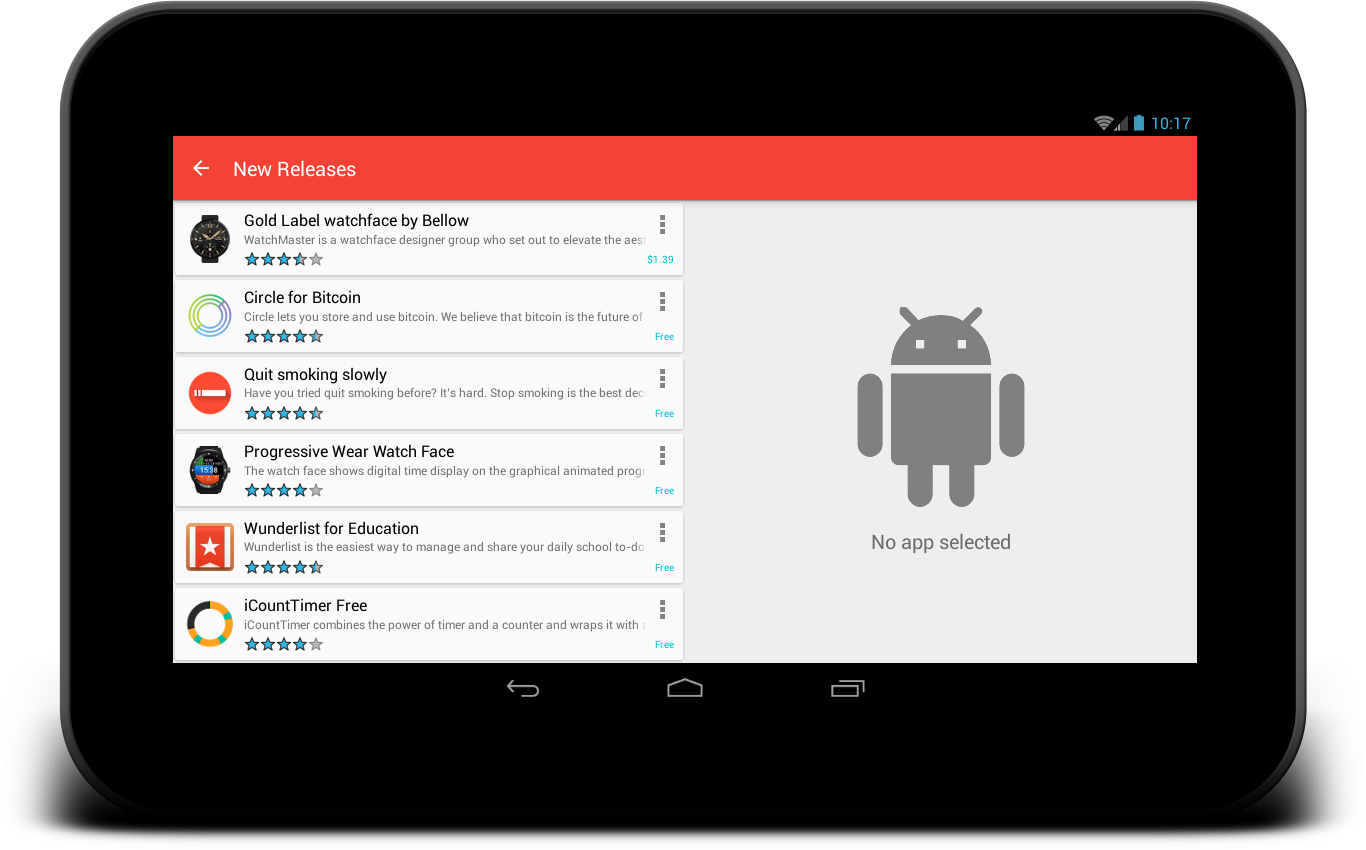 This app brings you the repository of all the android wear apps at one place. You can get all faces, games, news, apps at one place and grabbing them is just a tap away. It sort apps on basis of rating, time and name thereby, saves you a lot of time. It is simple, effective and straight forward tool which takes you experience to a next level. You can download the app from Google play store here for free.
Also Read: Average Salary of an Android Programmer in 2015

This is a great app which allow you to view and control the camera from your watch to click pictures or even make a video. Using this app you can select the front or rear camera or by using a fast select button, you can set self-timer, use a torch in video mode, adjust the flash setting and can do much more. You can also double tap to zoom in or long click to zoom out. It also displays your phone's battery status at the top. Now, it doesn't matter whether your phone is on or off just launch the app and snap a picture or record a video. With multiple features in a single app, it will take one hell of a competitor to beat it.  You can download the app from Google play store here for USD 1.99.

It is an all in one app which can run any task you created with tasker in your phone. The free version of this task allows you to create only three tasks, which you can launch anytime from your wrist. It can perform tasks such as keeping the phone in silent mode, turn on google play music and play a song. You can create notifications on your android wear devices with whatever information you want. There are literally endless functionalities you can achieve with this app, so just install it and enjoy. You can download the app from Google play store here for free.
Also See: Learn Android Lollipop Development by Building Real Apps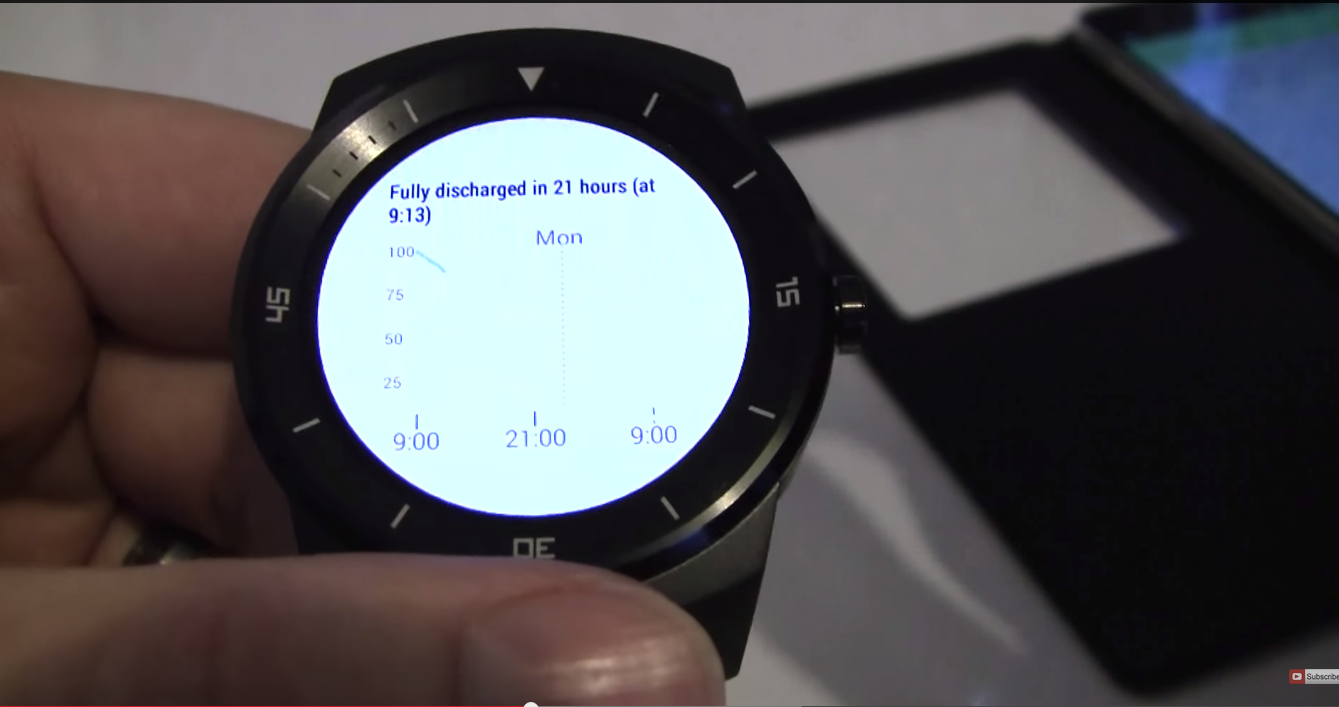 This app helps you monitor the battery status of your android wear devices and also provides you with some extra information that you are always keen to know about. It supports feature which allows you to see your app activity and to know which app is causing battery drain. It predicts how long your battery will run and even notifies you when the battery percentage or remaining time are below a level. It is a very useful app as battery is always an issue for portable devices. You can download the app from Google play store here for free.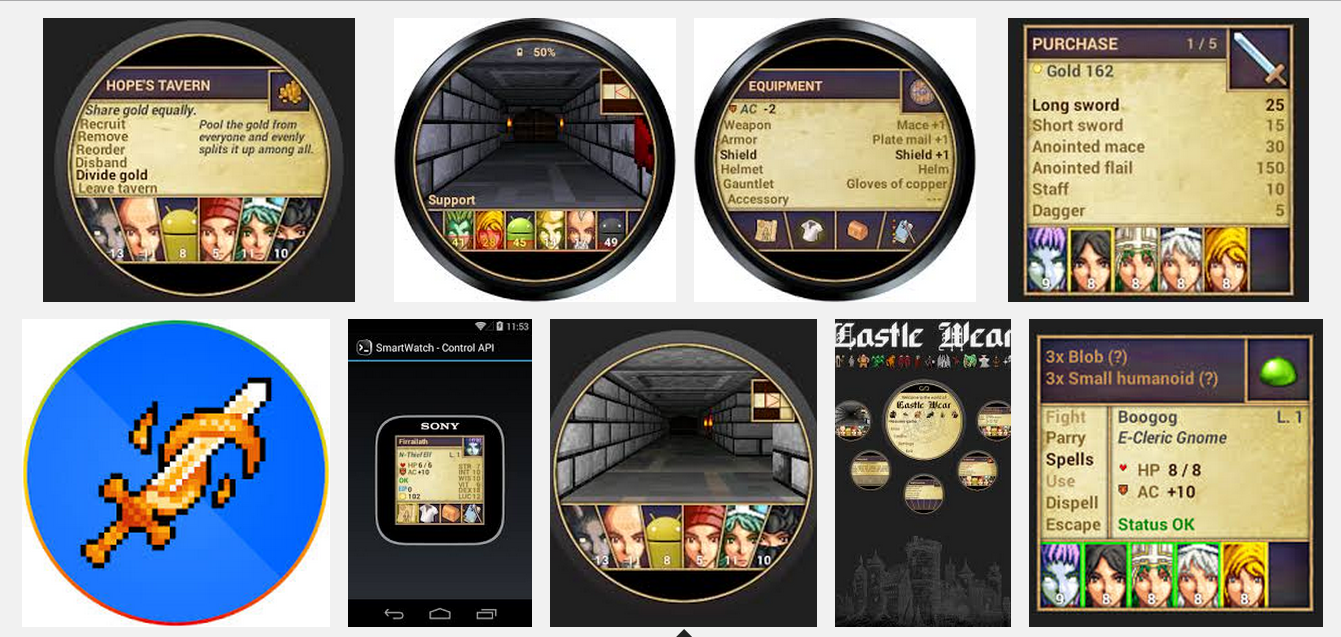 Finally some action for game lovers. Just don't go by screen size as this game will make you forget you are playing the game on your android wear. It is just amazing to see how efficiently this game has been designed keeping the limitation of android wear in mind. To top it off they have a great team of active developer who constantly work to enhance it. You can download the app from Google play store here for USD 1.99.
Are you also fond of wearable tech; then you must have something to add to this list. Feel free to leave a comment below to let us know of some awesome Android wear apps.