Digital marketing has become a powerful growth operator; it interacts with every phase of the business drives gains at both ends of the sales funnel and provides definite business value. Moreover, new technologies and strategies vary in use and effect, creating new challenges for modern marketing and sales leaders.
Currently, digital marketing is going through a transitional phase. We are seeing things happening in the industry that suggest a time of significant change over the horizon. And change can be fatal for a company that isn't prepared to deal with it.
So, let's check out some of the top key challenges of digital marketing:
1. Managing a Website –
In 2020, 63% of marketers are looking to compose a website upgrade. Plus, about 1/3rd of B2B and B2C companies consider managing their website a challenge. Website issues can vary from creating the best content to designing an attractive site that can be easy to operate.
If your initial challenge with managing a website has to do with the skills and resources you have prepared, you aren't alone. This is exceptionally valid for small companies who don't have all the talent in-house required to comprise content, optimization, design, and back-end website management.
Also Read: 7 Tricks & Tips For Managing A WordPress Website
2. Generating Traffic &Leads –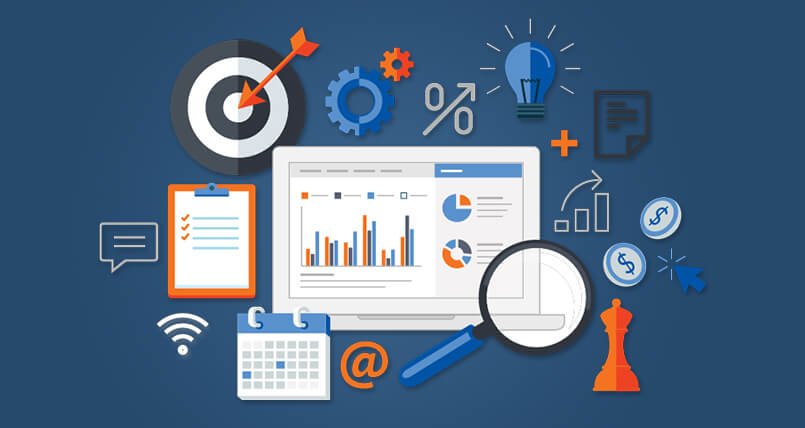 According to HubSpot's report in 2018, 61% of marketers said that generating traffic, and leads were their top challenges. In 2019, a survey had shown that more than 35% of marketers face challenges related to leads and traffic, pointing out that this trend still continues.
In fact, the top priority for marketers in 2020 is generating traffic and leads.
Many business owners consume all their time focused on social media, sharing out lots of posts a week without any kind of profit. And this can be frustrating, especially when it appears to work for other brands.
To get people engaged in what you have to say, you first need to create content your audience actually wants. While applying this, you must first know your target audience. Once you know you're producing the type of content your audience wants, the focus shifts to promoting it in a way that makes your audience take an interest.
Also Read: How to Get Traffic to Your Website or Blog?
3. Securing an Effective Budget –
For many companies, there's just not much flexibility in the budget. And more often than not, marketing isn't considered a major priority for which resources are provided.
For 2020, 64% of marketers stated their marketing budget has grown. Therefore, securing more budget is a critical challenge for marketing globally. And often, getting more budget is easier said than done – especially for smaller businesses that aren't working with flexible marketing spend.
4. Getting the Best Out of SEO –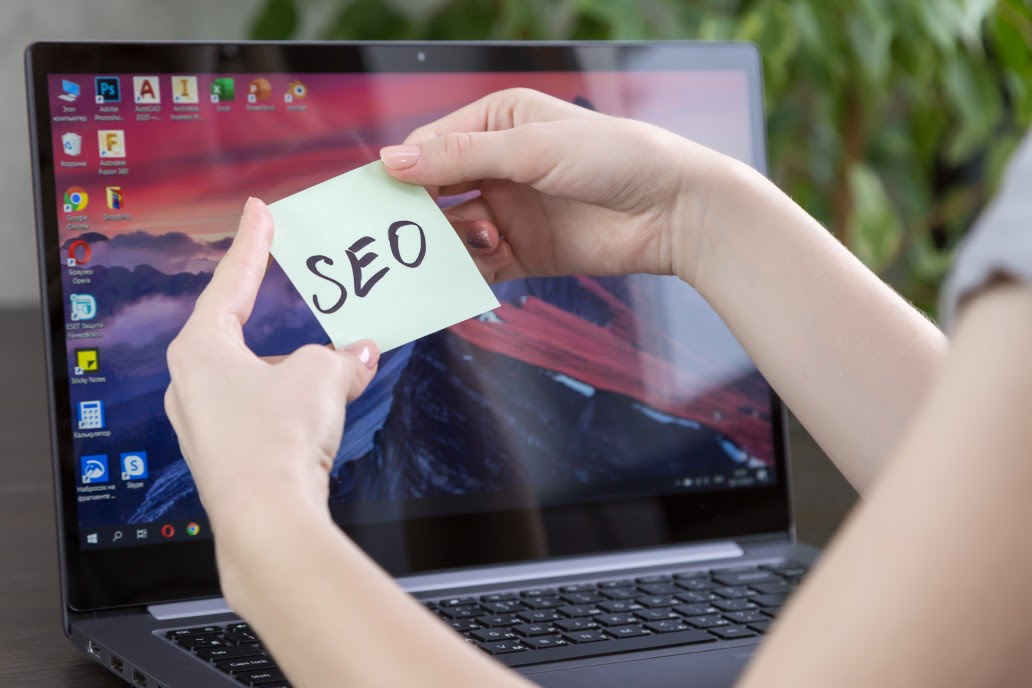 SEO seems like an easy enough job to pick up. However, the changing algorithms and lack of keyword data, makes it harder to get the desired results as it becomes more challenging to find the right keywords and hyperlinks.
As search engine rankings become what companies rely on for their online resources, the companies try to crack through the competition without low-cost solutions to get better SEO, which often results in the severe trend of decreased rankings and resulting in decreased output.
Organic traffic is great, but it's hard to achieve especially if you're looking for big numbers. So either be genuine in the numbers you're striving for or consider a Google AdWords campaign if you have the budget.
Also Read: 5 Steps to Create a Powerful SEO Action Plan for Your Website
5. Building Brand Consistency and Trust –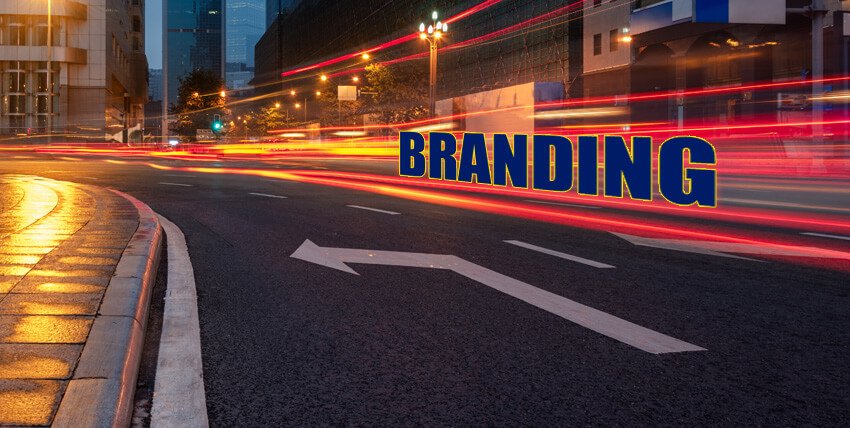 For many small businesses, especially those who have just start-up their business, establishing a reputation can be very difficult. Without consistent branding, your business becomes just another unidentified name across the industry.
Frequently, the best way to earn brand recognition and awareness is through some of the methods like creating valuable content and making an online presence in an effort to generate leads has a complementary effect of generating awareness as well.
Also Read: Best Marketing Strategies For Small Businesses In 2020
6. Multi-Device Usage –
This is one of the major challenges that are being faced in digital marketing. If your brand is looking to grow online then it needs to be accessible and trackable from multiple devices. If not, it might influence the conversion rates of your channels as it would become difficult to trace back the sale to its origins.
Solution: Have a responsive website that reformats your site based on the users' screen size. Always keep in mind that customer behaviors will vary in different points of the buying cycle so adjust your messaging and display accordingly.
Read More: Adaptive vs Responsive Design- What Works Best for Your Website?
7. Creating Valuable Content –
Even though if your small business has an attractive website, without valuable content your marketing won't deliver results. Ideally, you need to run a consistent publication schedule for your blog, edit video content, and create sharable content for your social media channels.
Overcoming this challenge usually requires hiring professionals to create content for your website. However, many small businesses hire agencies and freelancers to take care of their content creation needs.
Also Read: Is Blogging & Content Marketing Still Worth in 2020?
8. Big Data Management –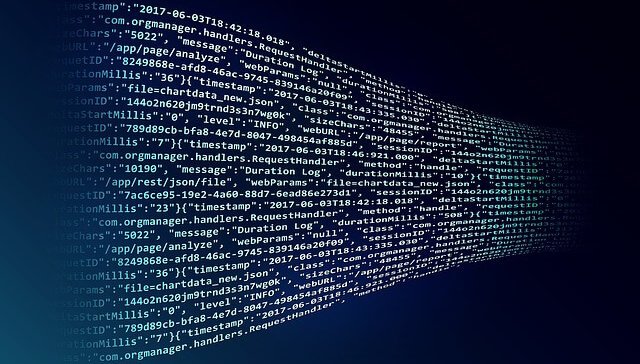 The word "big data" relates to quantities of information and it's so large that they are very hard to process using traditional software and databases. Effective big data management is much important for digital marketing transformation.
Furthermore, large enterprises collect and work with immense amounts of data, which is a challenge to manage and process. Effective performance is impossible if data is not organized into a single system. This implies that the effective management of big data determines the company's success.
The best solution is to collect and organize big data into one platform. If the data is stored in one place, all team members can access it whenever they need it. This empowers better management and processing of data.
9. Finding the Right Team –
A major problem for many business owners and marketing managers is finding the right person to join their team. You want top-notch talent without cutting your budget. But often, hiring full-time marketing professionals simply isn't possible. So you hire a cheaper option.
Besides, around 52% of CMOs consider their major obstacle to digital marketing transformation is a lack of knowledge with technology. In the scope of digital marketing, more focused marketing roles with more precise responsibilities should be introduced to stay active.
Team expertise directly impacts a company's ability to include new technologies, and consequently, modify to constantly changing business requirements. Hiring the right people with the right knowledge is a crucial factor in bringing out digital marketing transformation.
10. Promoting Content –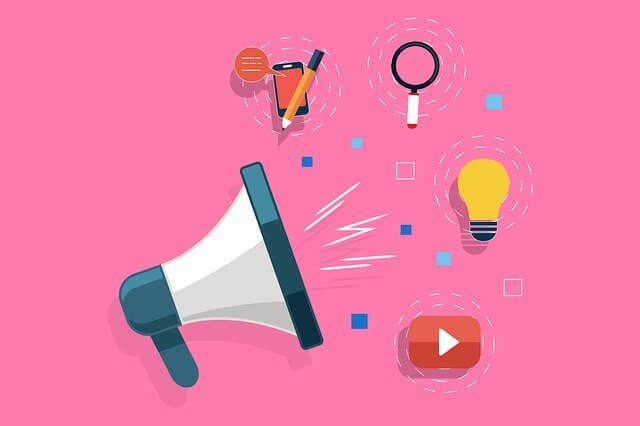 Even if you're creating impressive content that delivers value to your ideal readers, there's another segment that often gets missed – "promoting the content".
While SEO is necessary, you also require to actively promote your content so that you ensure that your content is reaching out to the readers. Social media is a significant channel, because, over social media, you can keep evolving and adding more fans and followers over time with consistent and quality content.
Email is another channel that can keep producing the list of subscribers and keep promoting your content over this subscriber list.  With so many channels accessible, it can get challenging to strategize and focus; hence, depending upon your industry dynamics and resource availability, it may become essential to narrow down your efforts to maximize the result and to address the challenges in digital marketing.
11. Encouraging More Conversions and Interactions –
There would definitely be a lot of competition in the market these days. With so many websites to select from, how do you make sure that you stay right on top of your prospect's mind? The most reliable way to answer this would be by encouraging them to have conversations and interactions with you on your website.
Deep engagement and interactive experience will make it more feasible for them to remember you for longer. It would also be more suitable for you to achieve them as your lead and drive them into your marketing funnel.
Chatbots are an enormous revolution because they provide 24*7 availability. Today's chatbots have become enough advanced, ultimately helping in addressing the challenges in digital marketing.
12. Keeping up With the Trends –
Keeping up with digital marketing trends to know new things and keeping customers first offers another set of challenges in digital marketing. One great way to stay up-to-date with the latest trends in the web market is to use platforms like Google Alerts, Buzzsumo, etc. Also, following influencers on social media would keep you updated.
Alternatively, you can also subscribe to newsletters and reports to receive updates directly delivered to your inbox. New platforms keep on developing where you can promote your brand, while new technologies keep evolving so that you can take advantage of.
Final Thoughts –
In today's world, digital marketing is a must for enterprises to remain competitive and win new markets. Being aware of the more traditional challenges can assist a business owner plan well and crush their marketing goals.
To help you prepare for this new future and to successfully address challenges in digital marketing, at Eduonix Learning Solutions, we have an exclusive Digital Marketing E-Degree that will help you to learn all the latest skills and techniques including SEO, SMM, SEM, Copy Writing, Content marketing, Analytics & Automations, App Promotions, Email Marketing, Affiliates, Influencers & so much more!
Visit our website to explore more articles related to your field and give wings to your dreams.
Also Read: Top Digital Marketing Myths- Busted!!