With an increasing number of online retailers using the model, dropshipping has firmly established itself as a proven, efficient, and lucrative order fulfillment technique. Perfect for eCommerce beginners, dropshipping requires no upfront investment and has very minimal start-up costs. With thousands of success stories and a rapid year-on-year growth rate, estimated to reach over $550 billion by 2025, there has never been a better time to start your own dropshipping business.
While innovative online eCommerce platforms make the process of building a dropshipping store much less complex or time-consuming, there is still a tough learning curve to overcome. Thankfully, in this comprehensive 6 step guide, I'm going to show you how to quickly build and launch a profitable dropshipping store using the highly popular WordPress and WooCommerce platforms.
What is WooCommerce?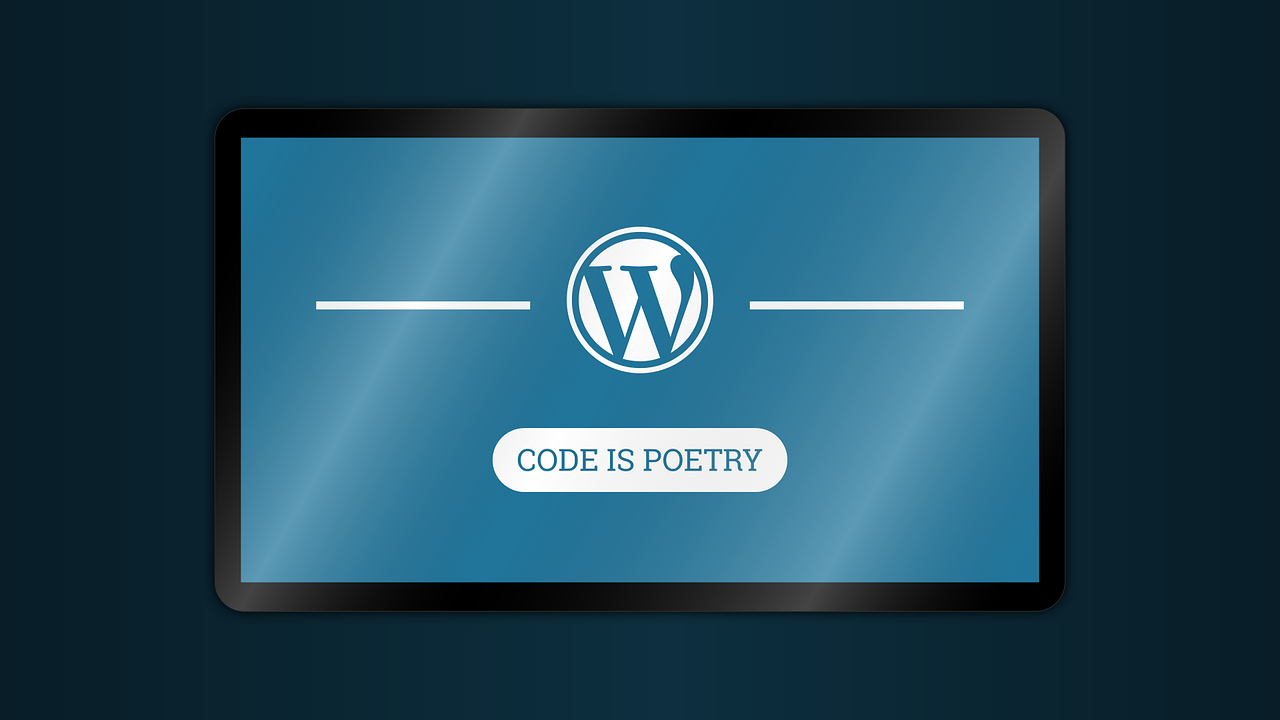 Before we begin, for those of you who don't already know, WooCommerce is the most popular eCommerce plugin for WordPress. While a little more complex than alternatives such as Shopify or BigCommerce, WooCommerce is extremely flexible, low-cost, and much more scalable. It's also completely free to use with the only expense being web hosting which generally costs around $10 or less per month (more on that later). So without further ado, let's get to the good stuff – how to build a dropshipping store with WooCommerce.
1. Choose a Niche & Find Products
Choosing a niche and finding a supplier to source products from is the first and most important step before setting up your dropshipping store. Whether it's camping accessories or kids' crafts, finding a specialist niche is the best way to stand out from the ocean of competition. To help you on your way, I'd recommend using a free trend spotter or keyword suggestion tools such as Google Trends, Keyword Planner, or WordTracker. These tools will help you to research product ideas, as well as uncover fresh new ideas to consider. You'll be surprised as to how many niche markets exist within other more established markets.
Once you've uncovered a potentially profitable niche, the next step is to find a supplier. From using a dropshipping directory to searching on Google or joining online forums, there are several ways to find suppliers. You could also try browsing Q&A websites such as Quora or search Youtube for videos on how to source from drop shippers. Take your time and thoroughly research the company before deciding to partner with them. It's particularly important to ensure you're dealing with a reliable company when dropshipping, as you'll lack control over shipping times, packaging, and returns.
2. Get a Domain Name & Hosting
Essentially the technology which will serve your content to users across the world, every website needs a domain name and hosting. Thankfully, it's a very small expense, generally costing around $10 per year for a domain and $10 – $20 per month for hosting, depending on the service provider. 
As you're going to be setting up an eCommerce store using WooCommerce, it's highly recommended to find a dedicated WordPress or WooCommerce hosting plan. Essentially hosting which has been specifically optimized for the WordPress platform, it's considered extremely fast, secure, and reliable compared to basic shared hosting. Browse and study the various hosting options to determine which best suits your needs and budget.
3. Install WordPress & WooCommerce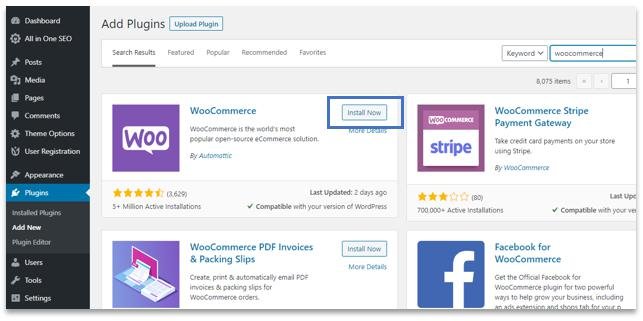 Once you have a domain name and hosting, it's time to install WordPress and WooCommerce. The simplest way to install WordPress is by using QuickInstall from within your CPanel account. However, for those of you who lack experience with web programs, most hosting providers will be happy to install WordPress on your behalf, even if for a small fee. 
Once installed, you'll be able to log in and install WooCommerce by navigating to Plugins > Add New from within the WordPress dashboard and searching for WooCommerce. Please refer to the following videos if you get stuck or need additional guidance:
4. Setup the WooCommerce Basics
After installing WooCommerce for the first time, a handy setup wizard will appear. Simply follow the onscreen instructions to configure the most important essentials such as your shipping policy and payment methods. After completing the setup wizard, it's recommended to take some time familiarizing yourself with the WooCommece settings. 
You'll also want to create some essential pages such as your shipping, returns, and payment policies. You may also want to create a privacy policy for your website in order to remain compliant with any local laws. For a more complete overview of setting up and using WooCommerce, including how to list new products, please refer to the following video:
5. List Your Products for Sale
By this stage, you should have your online store set up using WordPress and WooCommerce. You should also have a dropshipping supplier to source products from. If so, it's time to start populating your store by listing products for sale. Simply navigate to Products > Add New within the WordPress dashboard Menu as demoed in the video shared above. A few tips to consider when listing products include:
Use a unique title and description

Include targeted keywords in your title

Set a low price with a decent profit margin

Use the best available main image
6. Start Advertising & Marketing
The success of your dropshipping store comes down to your ability to advertise, market, and generate sales. Without visitors, no website can earn revenue or become profitable. Therefore, you need to learn how to drive targeted traffic to your store, using both free and paid techniques. From SEO to social media, there are several effective ways to market an eCommerce store. To point you in the right direction, here are a few handy YouTube tutorials worth checking out:
Facebook Ads for Dropshipping: Tutorial for Beginners
Google Ads for eCommerce & Dropshipping: Full Tutorial
Ecommerce SEO: Get Traffic to Your Online Store
Final Summary
Whether you're a tech guru or complete noob, follow these 6 simple steps and you'll have your own WooCommerce dropshipping store up and running by as early as tonight. From choosing a niche to finding a supplier, installing WordPress, and setting up WooCommerce, the process is fairly straight-forward. Take your time with each step and make sure you follow them correctly.
After setting up your store, start expanding your knowledge on digital marketing and internet advertising. Learn how to drive traffic to your online store using free methods such as search engine optimization, as well as paid methods including Facebook Ads and Google Ads. Work hard, keep listing and it won't be long before you start to see those sales roll in.