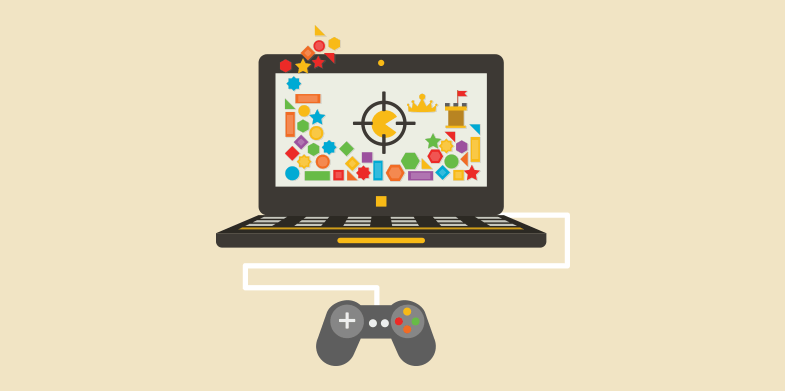 To become a great web designer, you need to practice extensively, trying out different techniques and creative ideas. If you choose to do so with numerous projects, you may get frustrated or burnt out. However, there are other avenues that you can use to get the practice that you need, and that is by finding a fun game that has been created specifically for web designers.
There are many design games that will hone your designing skills and help you become a better designer. These are the games that should help you kill time on those days that you really need a break from your work as you master important skills in a much easier and fun way. You can play and compare scores with your fellow designers. Some of these games are:

This is a very interesting and helpful typographic letter shaping web designer game will help you master the fine art of shaping letters. You will need this skill if you want to create appealing images on your websites, which creatively communicate with a visitor.
With this game, you can learn the intricacies of creating a range of fonts, and how to prevent mistakes when creating your site. The game introduces different typefaces and also provides information on who designed them and when they were released. You can play it on your tablet to help you sharpen your letter shaping skill on the go.

RGB codes are definitely not easy to hack. Most designers are always struggling to remember them. Would you want to learn an easy and fun way around them? RGB challenge is the game for you. It requires the web designer to guess the right color using the code that is provided. This is an excellent way to understand color codes for easy identification and reference when designing.
The greater challenge in this game is that if you make a mistake, you go back to the beginning losing your accumulated score and starting again at zero. Mastering the skill of guessing the right color codes becomes easier and faster the more you play game.


Photo-shopping is not as easy as it seems. It requires finesse so that you can master how to make subtle changes that can transform an image. This is a skill that any web designer can benefit from. You have to master the Photoshop's pen tool really well through the Bézier Game. Basically, you will get images and shapes in the game, which you will be required to redraw using a given number of clicks and nodes. The challenge intensifies as you proceed from one level of the game to the other. This is the kind of game that will give you hours of fun as you learn something worthwhile at the same time. You will end up learning keyboard shortcuts that will be of great help in your designing career.


This is a game that will help a web designer master the art of photo editing. You will be required to make the best estimates for pixels dimensions. The question is, how good are you at this? If you want to get the answer to this question, this is the game to play.
The game will require you to draw a simple box with certain pixel dimensions that you will be given. You get a resolution once you start the game and you are required to bring out a box that matches those dimensions exactly. The game starts small, and the challenge intensifies along the way. The most challenging but fun bit of the game is that you go for five rounds and in each round, the closer you get to the accurate solution, the less points you get. If you are up to the challenge, start playing this game and become the pixel master.

Kerning is something that every typographer loves. You will definitely enjoy this game to the end. The game is designed to enable a learning and fun environment at the same time. What you do here is to shift every letter provided back and forth until there is a perfect space between the letters. You have a chance to see if your solution is the best one and if so, you go to the next level. The game goes for ten rounds after which you will be crowned as a kerning master or you will be required to go back and try again if you failed along the way. This game teaches a web designer the importance of accuracy.

This is a perfect game for designers who want to have much fun and at the same time learn something about designing. With this game, you will learn how to perfectly pair typefaces in your design projects. A web designer is required to play matchmaker for fonts. When you start the game, you are required to choose a certain character, then a strategy that will help you select your match. The game will now give you date options to choose from. You have to make the right selection, otherwise you lose in the game. It is a very challenging game that can keep you glued for some time when you need a break from the usual.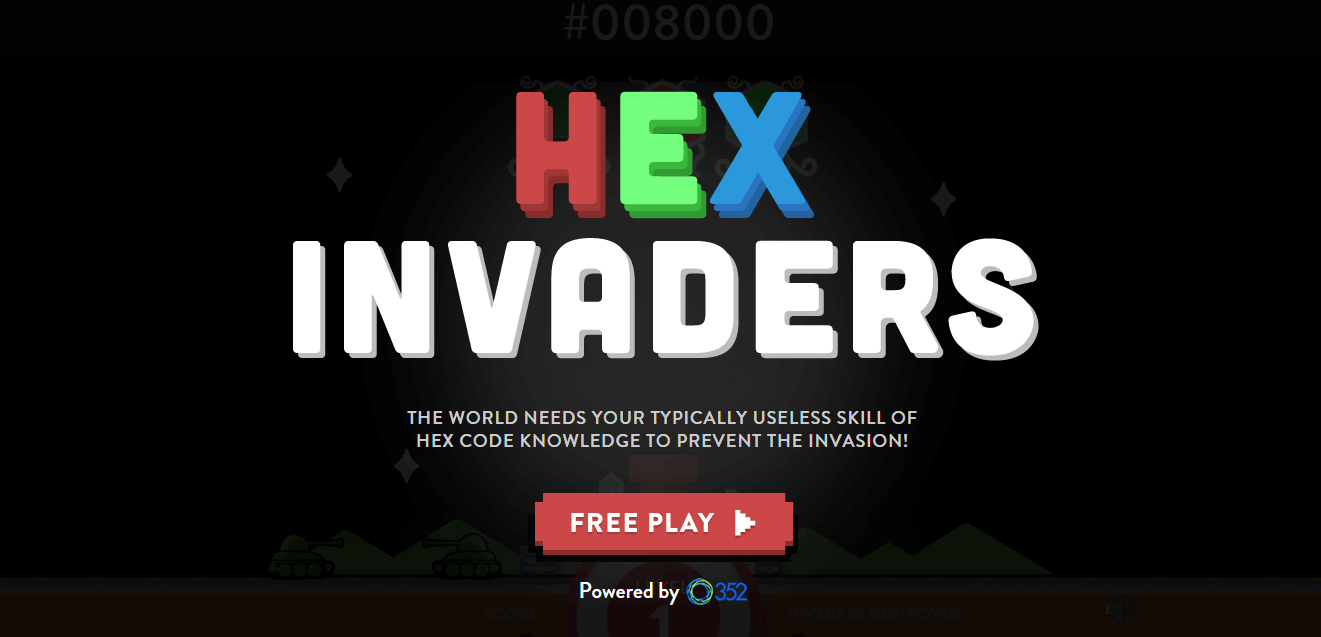 This is a very addictive game that will keep you playing, having fun and learning all day long. The drill of the game is to match colors that correspond to a certain given code. This is a space invaders game that it is colorful and challenging. In the game, aliens are approaching and you have the responsibility of protecting your planet against attack. This is done by matching a hex color code to its corresponding creature. At the beginning the game will be very easy and captivating but the challenge intensifies as you move to the next level. Every designer will find something interesting to learn and enjoy in this game. It is a game that will help you master the skill of RGB and hex codes better.
Web design is highly creative and demanding, especially for the web designer who is trying to ensure that they have an edge over all other designers in the market. Rather than being buried in research and trying to figure out how to be unique, playing these games helps provide insight on design. Those designers who are looking to discover more about the basics of design will enjoy the learning and having an incredible amount of fun at the same time.