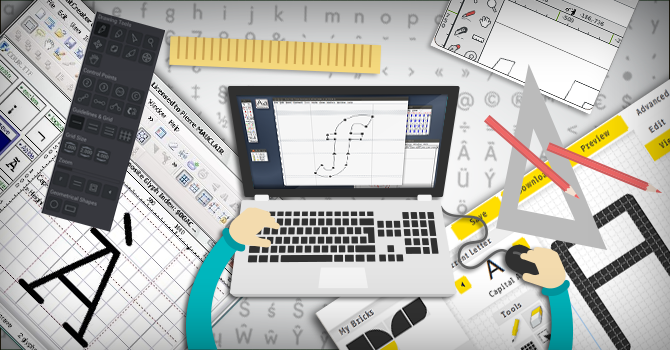 Are you tired of the monotonous use of those regular fonts every day? Do you have some creative ideas to design your own font styles? If yes, then let me tell you that it is high time that you keep frequenting those free font websites when you are creative and confident enough to design your own. I am saying so because there are plenty of resources available online for Graphic Designers to let you design your own fonts. You can use them in your own creative projects or share with others. Well, there is a huge demand for new and exciting font types.
The Graphic world needs talented font developers like you. You can also check an "average salary of Graphic Designer" if you want to enter in this artistic field So, with an aim to bring the font designer out of you, I have compiled a list of resources where you can create your own font styles. The idea is to also inspire and motivate font developers to design and experiment with developing new fonts. So, get ready to check out this amazing list of 9 Free Online Font Designing tools.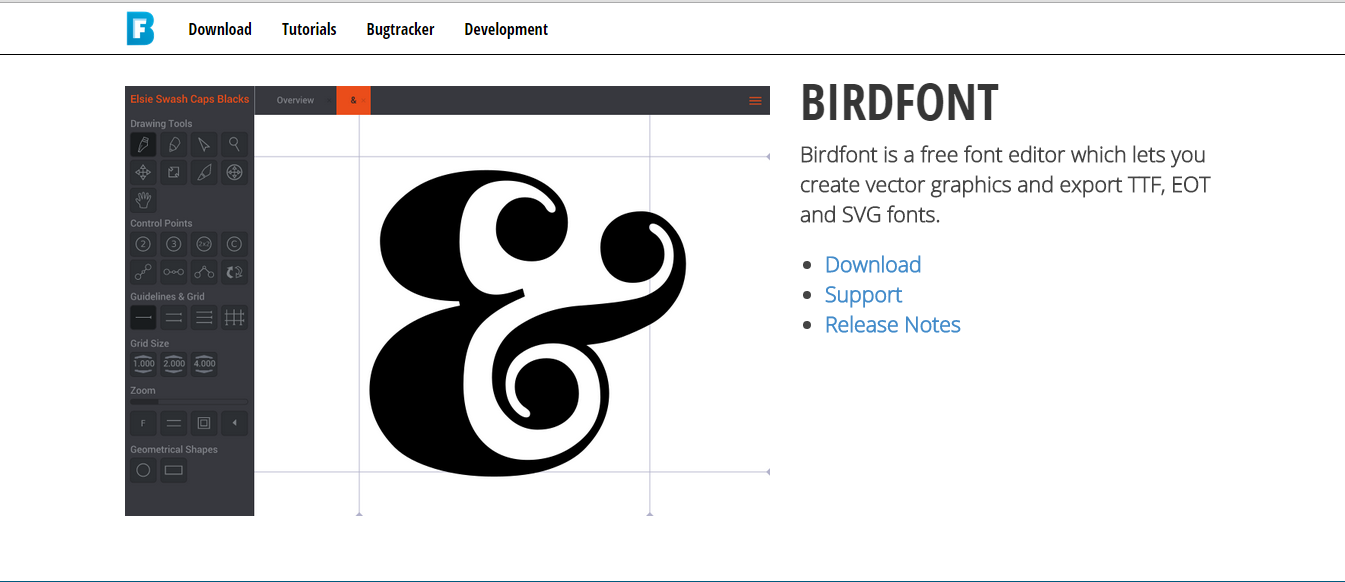 Bird Font is an font editing tool for creating and editing vector graphics, you have to download it from their website. This tool offers export/import settings for True Type Font (TTF), Embedded OpenType Font (EOT) and Scalable Vector Graphics (SVG). On Bird Font, one can explore a variety of features and tools for creating and editing different vector images. Prominent among them are curve orientation, contextual ligature substitution, kerning strings, object rotating, background changing and more.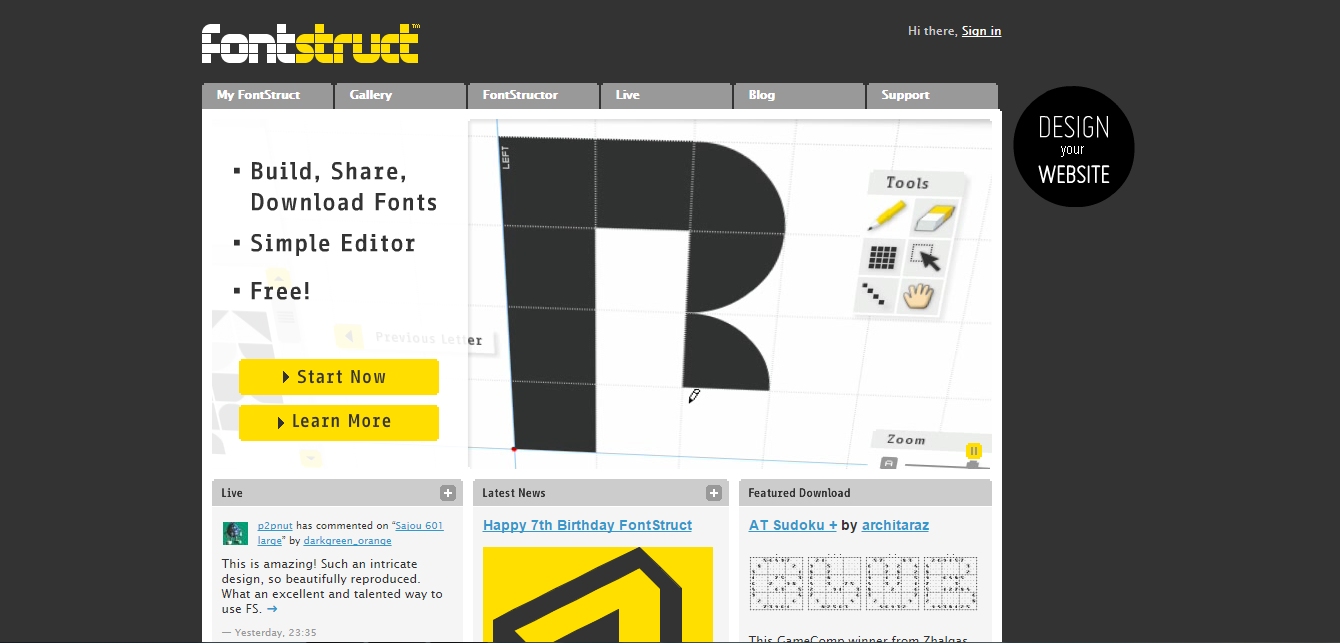 FontStruct is a web-based font-builder that offers an effective platform for font design enthusiasts who love experimenting with letter shapes and creating new font types. Besides, FontStruct is an ideal resource for anyone looking for new font types. On FontStruct, one can build fonts by using various geometric shapes like tiles or bricks in a grid.
Fonts created on FontStruct are called FontStructions which can be installed or downloaded as True Type Font (.ttp) file. Further, they can be used in Photoshop, Mac/Windows applications or on websites and blogs. FontStruct is definitely worth checking out.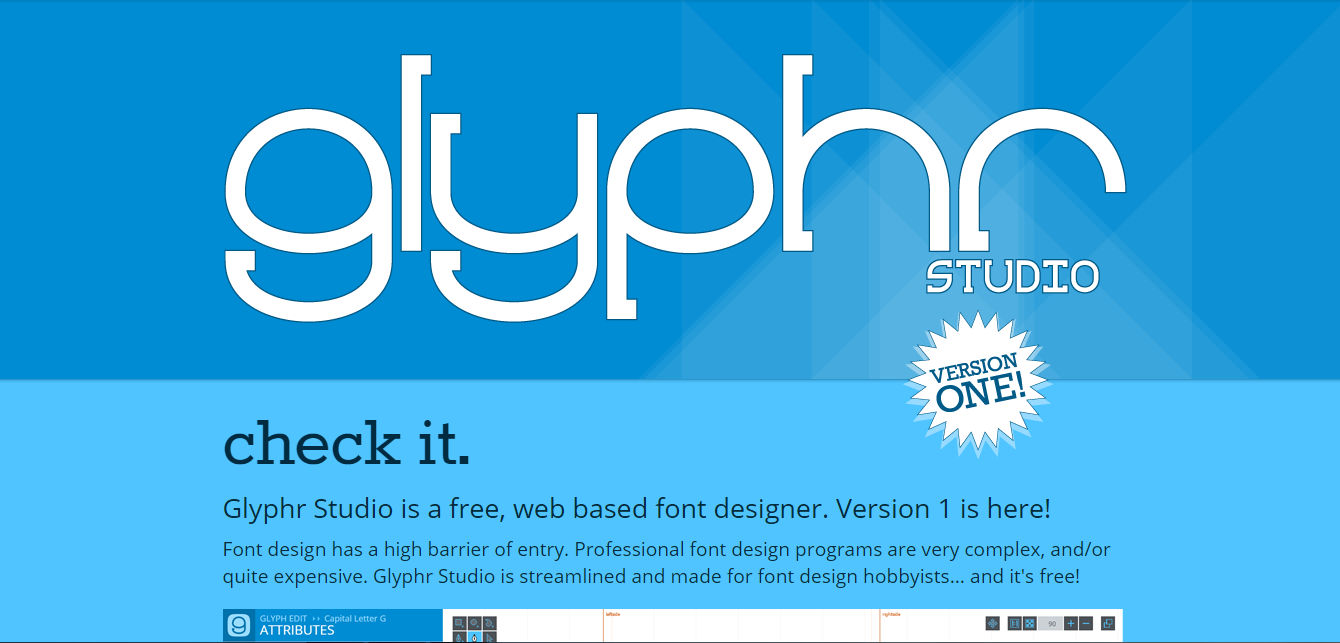 Glyphr Studio is a web-based font editing and designing tool offering a bunch of exciting features. On Glyphr Studio, you can design your own ligature characters and glyphs using various vector editing tools, such as pen and pointer. One of its defining features include importing SVG code from Inkscape and Illustrator. The tool offers dual screen mode for editing and designing convenience. Moreover, Glyphr Studio supports True Type Font (TTF), regular OpenType format (otf) and Scalable Vector Graphics (SVG) font files.
Also Check: Designing Tools Which Every Graphic Designer Must Know
BitFontMaker2 is a browser-based tool for designing and editing pixel fonts. The tool allows you to download fonts or upload your fonts on their gallery in True Type Font (.ttf) file.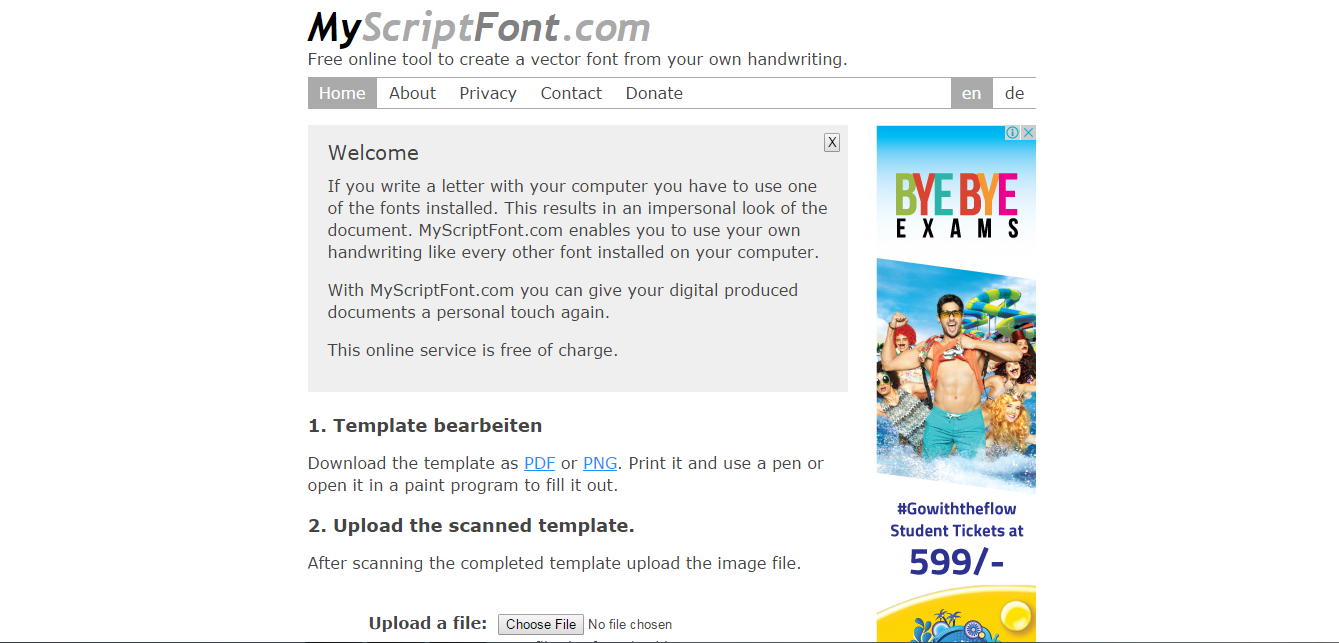 MyScriptFont is a great online tool for producing vector font out of one's own handwriting. All you have to do is download a template in PDF or PNG format and take a print of it. Further, write a text in your own handwriting and scan to upload the file (The tool supports JPG, PNG, PDF and more). You can also use Paint for writing text. Unlike other similar tools, MyScriptFont allows you to preview and download your handwriting font for free in Open Type and True Type file format. Handwriting fonts can be used in experimenting with several things, such as graphic programs, greeting cards, logos, personal letters, scrapbooks and a lot more.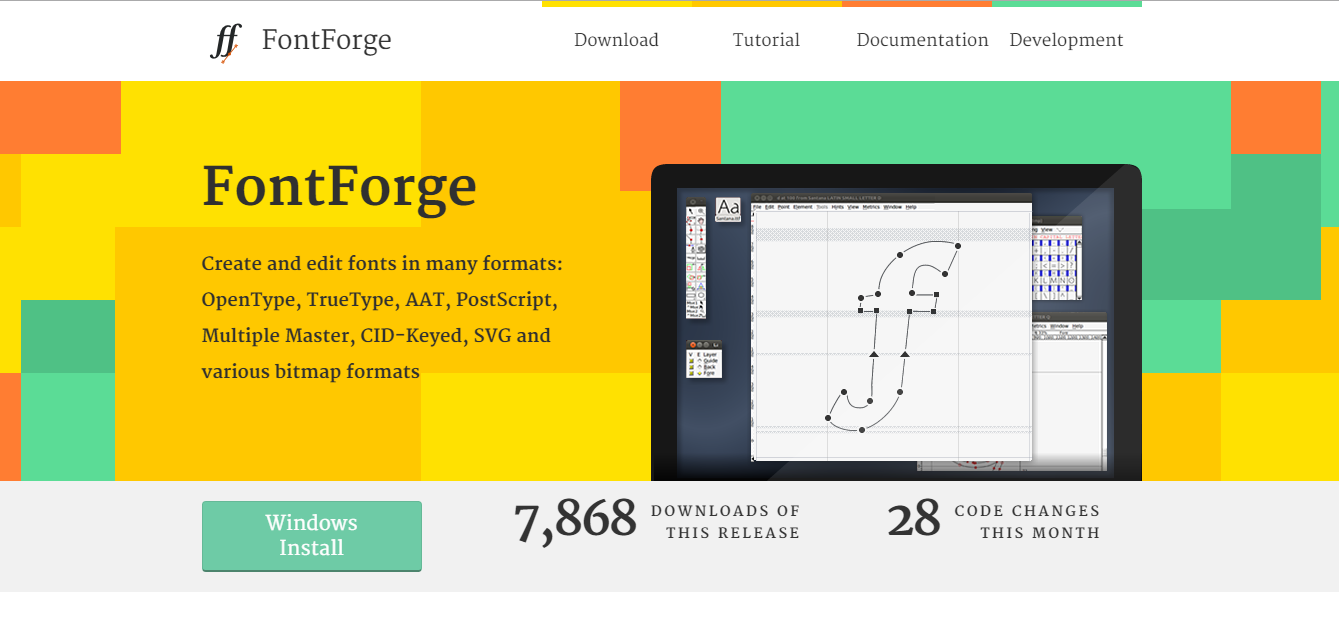 FontForge is an platform for designing free fonts which you have to download it from their website. It has an easy-to-use user interface and a built-in program for comparing different fonts. With FontForge, one can create and edit fonts in various formats, including PostScript, SVG, True Type, Open Type and more.
Moreover, it documents code examples for scripting thus assisting font designers in tedious tasks. Additionally, it features a complete text tutorial that imparts training on font designing.
Also Read: Best Websites for Graphic Designers to Explore Freebies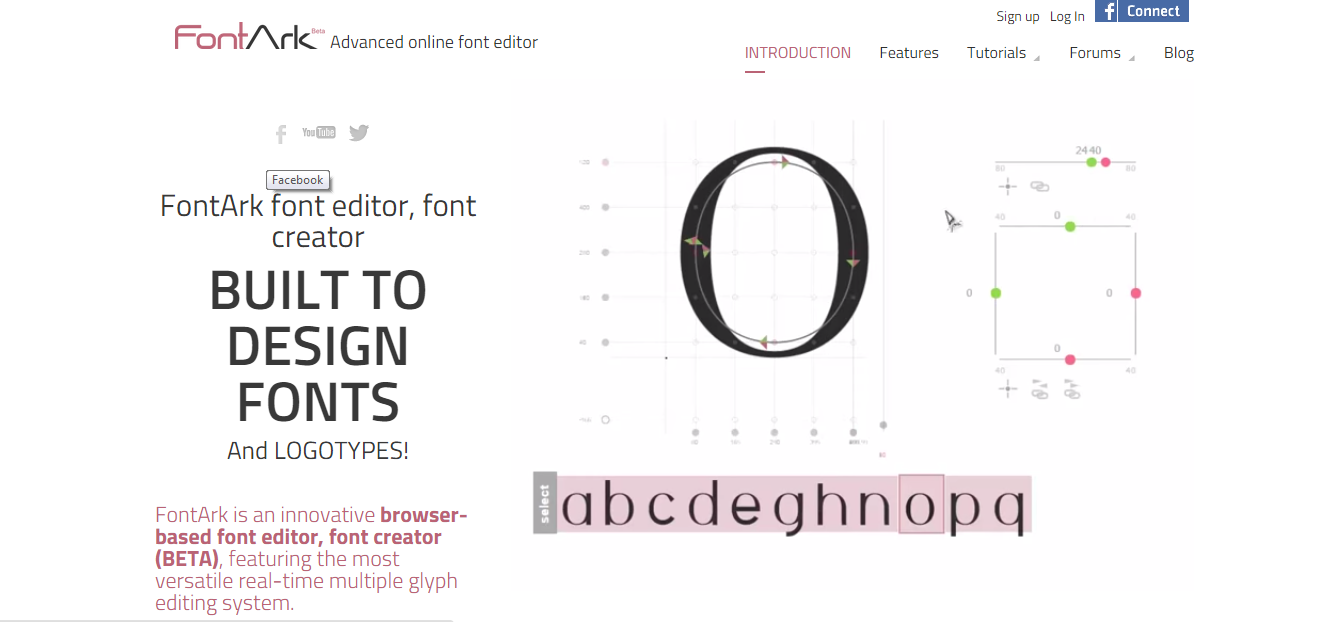 FontArk is something which every font designer is earnestly looking for. It is free for a limited time, but really worth checking out. FontArk is a browser-based, font generation tool with a built-in fluid-grid system. FontArk's designing and editing tools are something that sets it apart from its contemporaries. It features real-time, multiple glyph and character editing tools for designing fonts and logotypes. Moreover, it offers a plethora of features, including automatic outline generator, several outline modes, matrix tools, multiple languages support and more.
PaintFont.com is another great tool for converting handwriting in to vector fonts. It has a vast set of predefined characters classified under categories, such as ligatures, mathematics and punctuation marks. The tool offers glyphs and characters from various languages, such as Japanese, German, Turkish, Hebrew, Spanish and more.
Fontastic is a one-stop solution for creating icon fonts for free. You can design fonts or upload and modify your own fonts by using custom tools on Fontastic. The tool offers several features, such as adding/changing colors, adding shadows, rescaling and synchronization between multiple devices.
Additionally, it is resourced with a huge collection of vector icons which you can use to incorporate in any of your design projects. They are grouped in to several categories, such as cosmicons, streamline icons, cue icons, social icons and more. I highly recommend you to check this one out.
Also See: The 10 Best Blogs for UX Designers
Prototypo is an ideal online destination for professional font developers and hobbyists. The tool has a set of over 20 parameters to allow experimenting with built-in glyphs. It has several editing and designing features and besides a lot more are also lined up as upcoming releases.
P.S. – Some other important tools which you may find useful.
FontPunk.com – Free online tool for adding styles and visual effects to create visually-appealing display fonts for advertisements, flyers or website graphics.
FontConverter.org – Free online font file converter.
Font Squirrel – Free online resource for a collection of web fonts which are licensed for commercial use.
Conclusion:
By now, you must have become aware that designing your own fonts is easy if you have the right kind of resources at your disposal. For self-starters and amateurs, these resources are useful for brushing up or getting their hands on skills such as kerning, tweaking curves, exploring structural variations and picking glyphs, to name a few.
Typography is a vast and growing field with no chances of slowing down. New font types are created every day from scratch or by making custom changes to existing font types. Different font types exist because they enhance the visual appeal of textual content and cater to specific creative purposes. Popular font categories include, scripts, serifs, retro, web, stencil, and dotted, cursive, tattoo and graffiti fonts.
You need whacky fonts that make your print ad look funky. You need decorative fonts for highlighting those messages on t-shirts. In web graphics, a combination of different font types are used for designing web pages, typos, flyers, online brochures and more. You don't want to use fonts that make your work look dull and boring. Which is why, designers are always looking for new font styles to make their work appear as fresh and new as possible.
So, pull up your socks and start designing right away.