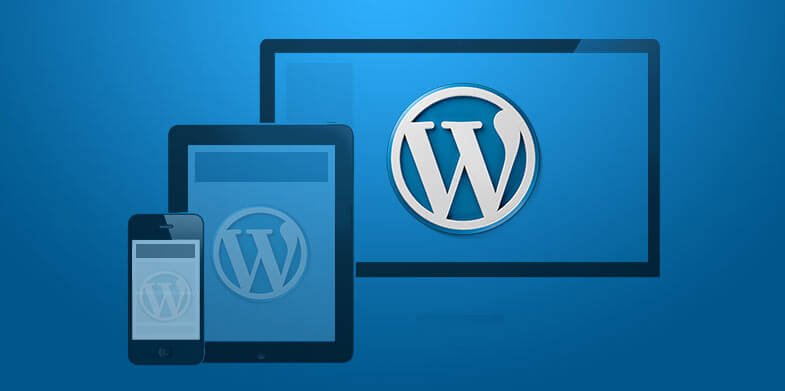 A decade ago, when someone wanted to visit your website they would have to access it from a desktop computer. Today, things have changed considerably as laptops have increased in popularity and smartphones has taken over communication. As people started using these modern devices to access websites, it became apparent that there were layout issues and on some, crucial information was missing.
Thus, responsive websites have come into play. These are the type of websites that can be viewed on different devices without particularly targeting a certain screen resolution. What web designers are going for these days is – creating fluid layouts which ensure it is possible to view and operate a site on any platform. Below are some innovative responsive WordPress Themes that can give you great ideas for your next project success.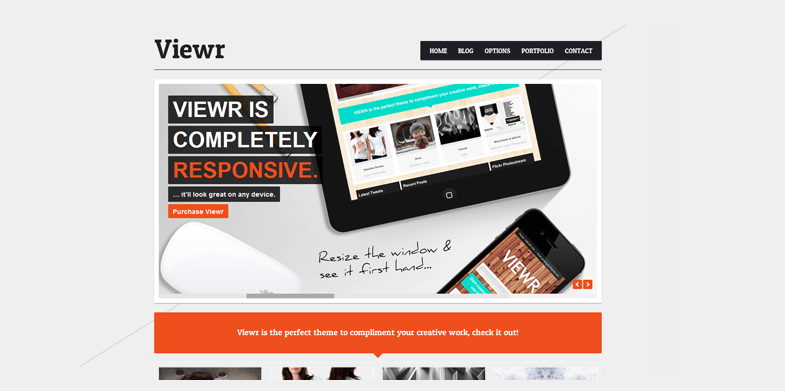 This is a theme that portrays creativity and professionalism, therefore any company or agency that values these attributes will choose this theme. If you are a freelancer for instance, you will be able to bring out your creative brand better and in a professional manner with this theme. VIEWR is sleek and very responsive and it is the kind of theme that you can customize with ease in order to meet your unique needs. There are so many creative features in store for anyone that chooses this theme. These include a filterable portfolio, very easy to use short-codes, support for all kinds of post formats, unlimited color customization and much more.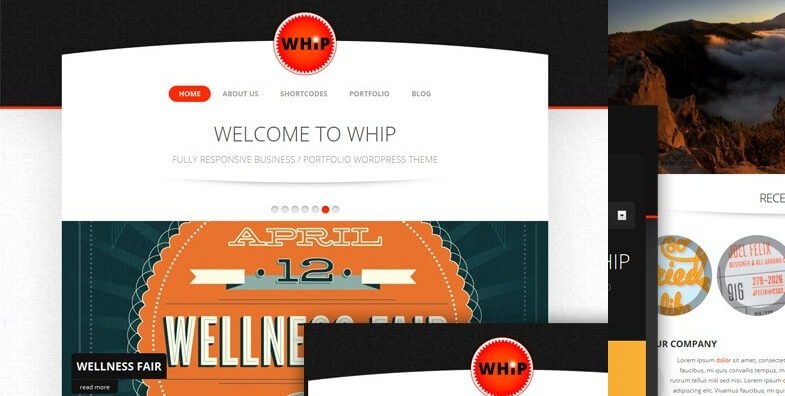 This is a new WordPress theme that is 100% responsive and compatible with almost all browsers. It has been designed using the most recent technology, making it one of the best themes to use right now. It is a theme that can be used for various projects, including personal blogs, corporate websites, agency websites, among others. This is a theme that you can customize easily in order to suit your personal liking, for instance you can come up with different layouts that best suits your website. It has features that you will enjoy using in order to build your website creatively.

This is a very sleek theme that allows for the display of a considerable amount of content without the impression that the webpage is cluttered. It is a clean, great looking design that can be used for different kinds of projects. The theme has a very organized layout for ease of browsing and it is also easy to customize. The crisp white background helps to add to the appeal of this WordPress theme, which is why it continues to increase in popularity and use.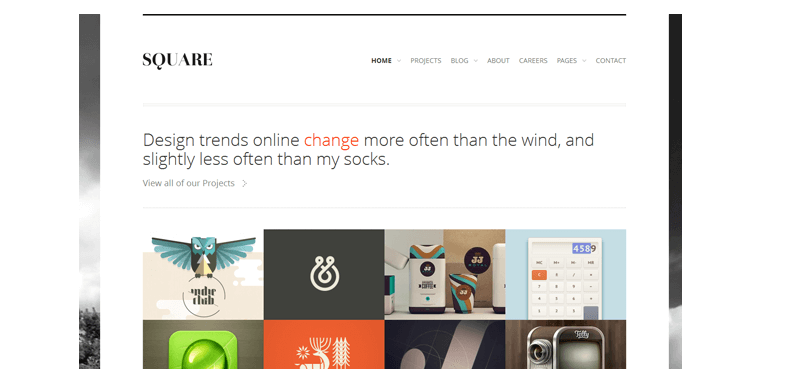 Square is a simple grid based and powerful WordPress theme. It appears clean, cool and minimal but in actual sense, it has so much that you can benefit from as a web designer. To start with, its layout is compatible with all mobile devices as well as with all common browsers in use these days. With this theme, you get two homepage types, one that you can use for your portfolio and the other one for business. It is the kind of theme that you can easily customize in order to get something that will work perfectly for your project. The theme comes with so many features that you will find useful in your designing. You can easily stand out with this theme in any industry today.
Also See: 12 Best WordPress Themes for eCommerce Store Websites

This is a modern and responsive WordPress theme that can be used for a range of projects. Freelancers, business people and even different kinds of artists can use this theme in order to display their content in a creative and elegant manner. It has a professional touch too, which can work very well for your website. It is a great looking theme that has so much to offer for designers. If you want to use this theme to create a unique and personal site, you will find that it is easy to customize even for beginners with limited experience in using WordPress themes. You can easily navigate the site on a desktop using a mouse and on a mobile device, it will quickly carry out any commands that you give it using your fingers when you swipe.

This is a powerful looking theme and it comes with very powerful Meta options and features that you can use to come up with a great website that will impress your visitors. It is the kind of theme you need, if you want to show off what you have on your website in an elegant and impressive manner. The black background is excellent for emphasizing products, icons and other objects that appear on the website. This is the ideal theme for creative agencies and it can also work for digital commerce. Its use of very impressive animations and slick shape overlays works perfectly for anyone that wants to display creativity and sophistication on their website. Use this theme today and be free to customize it to fit your personal needs for your next project.
Also Check: 15 Top Rated WordPress Themes for Bloggers and Writers

This is a creative and responsive WordPress theme that can be used for any personal or business portfolio. To start with, the design is quite elegant, therefore it will add value to your project. The design is also minimal but quite powerful. It is the kind of theme that carries a lot of information, yet it remains simple. This is the theme you should go for if you have the intention of turning most if not all your visitors into customers. It will set your website apart from the others and make visitors keep coming back to your site. It has great layouts that you can easily customize in order to get something that really works for you. It comes with amazing features too, that will help you in so many ways as you build your site. No matter what your style is, you will be impressed with the versatility that this theme has to offer.
If you want to elevate any website, you must ensure that it can be accessed and navigated on any platform that a visitor chooses. Responsive WordPress themes were once the way for the future, and the future is now. These themes ensure that all the information is presented as clearly as possible, and allows for the websites to be subtly altered for effective wipe or clicking action.