How To Rank A Local Niche Site – Easily!
As the SEO industry continues to change, one thing that SEO experts are seeing is the trend towards local SEO. More and more brick and mortar business are making an online presence these days. Unfortunately, the search volume in the local niches are small, yet they are overlooked by the big SEO players. This is where even the most unskilled SEO people can take advantage of this trend.
Although it's not that easy, especially after the continuous penguin & panda updates. Ranking can be a tad hard even for low competition local SEO. There was a time when a direct geo domain with a couple of stuffed articles & few backlinks would do the trick in a matter of weeks. But that's not the case anymore, search engines need fresh, relevant & optimized content. Plus you need a semblance of domain authority & of course backlinks. For local SEO if you manage to lure the search engines & get them hooked to your sites with more content to index, then you're in a position to play the search engines.
For local SEO there are certain tools that exploit this one loophole. You post spun content that is geographically optimized & voila! You create 1000s of pages/posts and crawlers are busy indexing them for you & since its low quality, spun content but in a huge volume that you manage to shake the SERPs. Below we talk at length about those tools, so pay attention!

There are simple tools that you can use to exploit this process, and it is a tool called WordPress Backup Tool (WPBP). WPBP is a backend platform that allows users to create multiple WordPress websites for local niches in a matter of minutes. The platform allows you to manage all these websites from one area, while also keeping track of their stats and uptime. It's a huge time saver.
So what is so great about this WPBP tool?
Not only does WPBP save you time, but the creator has also developed several local business themes known as LBT (Local Business Themes). These have been developed in a template like manner that are keyword optimized and allow users to find and replace all words within the pre-done theme.
Example: If you use the house-painting theme, it has the city "Miami" already in the wording. You can simply use WPBP to change the city "Miami" to the city of your choice. The tool will then change the keyword "Miami" throughout the whole theme. Likewise, you can also do this with any other keyword.
You can check out WPBP at https://members.wpbackupplus.com where you can follow one of the top local SEO experts in the industry Joe Troyer. He continues to offer tips, tricks and tools that saves time, money and efforts.

It's another industry favorite, and has been around since 2010 blazing a path for interent entrepreneurs. What it does it take traffic and leads to makes organic searches convert. It helps users with the following:
• Affiliate Commission
• CPA
• Lead Generation
• Adsense
• Site Flipping
• Ad Revenue
The WordPress plugin has been used by several developers, with solid testimonials. The tool is most known for its ability to rank local niche sites, but you can also rank things such as amazon product numbers.
Basically it forms a template that allows you to create a page for each city and state you wish to rank for. SERP Shaker also allows you to spin text for each of those pages and actually set when you want those pages to launch to make it look as naturally as possible.
If you purchase the plugin it will walk you through using the plugin step by step. As things in the industry continue to change the makers also continue to update the plugin. They test all of these strategies with their own sites and then implement them into the plugin before releasing them to you. Take a look at the plugin and see if it is right for you. This tool could help make you your next big chunk of change.

Speaking of Joe Troyer Another solid plugin that he has provided in this video is transposh. It's a plugin that will take each one of your pages and create it in up to 92 different languages. The plugin isn't perfect, but so far it is one of the best tools we have found that translates languages. If you are in a city with a high population in a different language why not capture that traffic as well. Watch the video and it will explain how the whole process works. Basically you implement your text and select the languages you wish to translate it to. Its that simple.
It is important to remember that translating software isn't human and there will more then likely be some errors. However, if you do not know the language then it is one of the best tools to date that will translate for you.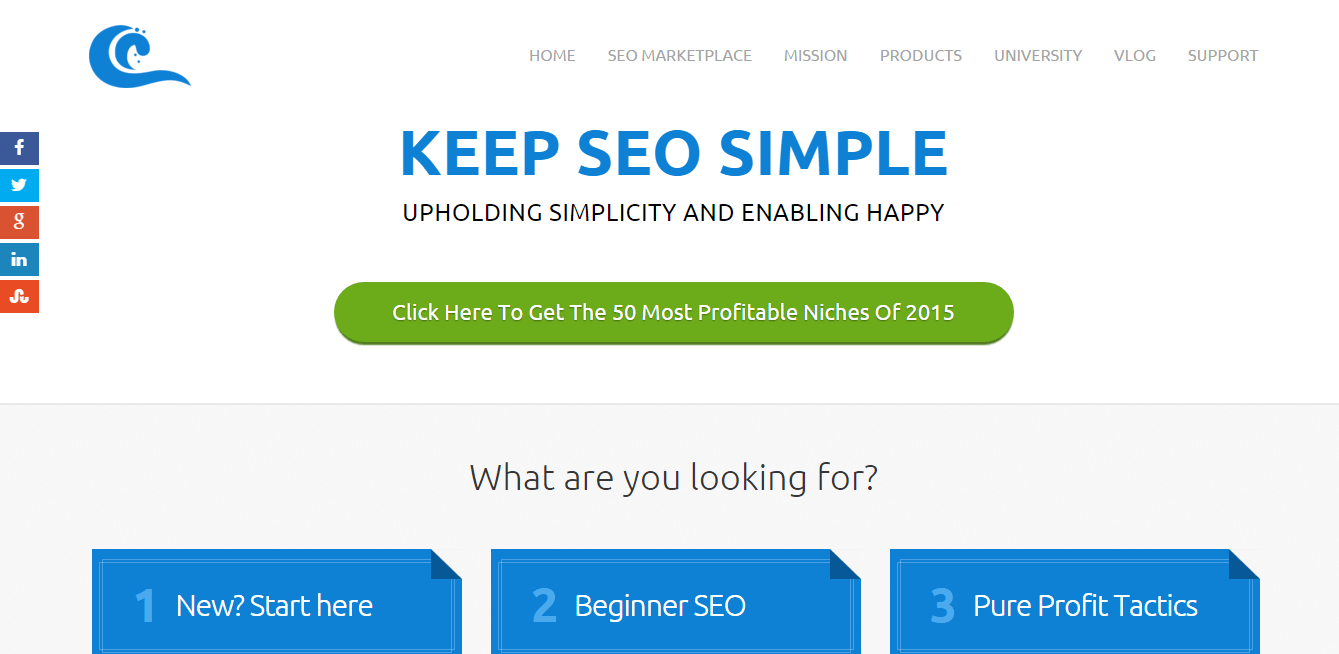 Another great SEO tool/plugin, is called Source Flood. At this current time Google is not penalizing webmasters for redundant content in local niches. Source Flood takes full advantage of this. The plugin is simple. You create the content you wish to have on your site, pick each of the cities you would like to create pages for on your site. Enter them into the WordPress plugin and Voilà. Source Flood automatically creates a page for each of these cities, with a title and the content you have produced. It automatically replaces the keywords in which you tell it to with the city that corresponds with that page.
Check out the video of source flood below:

These are just a few tips we have encountered by following some of the top SEO experts in the industry. The Internet is ever changing and SEO trends change from one day to the next. What works for one individual's niche may not work for another's. Test these tools and see if they work for you. The best advice is to follow some of the big guns. They provide webinars and typically have a solid customer services team to help with any questions you may have about their services. Don't take our word for it, try them out on your own!
Local SEO is the new thing, and with the release of these fancy tools, it's very easy to rank for your local keywords. Especially when it's for a low competition keyword & a marginal traffic volume. Local SEO is the underdog of the SEO world, but with novice techniques, it's a hot cake these days. Because of the use of these tools, it has become very easy to rank for a particular set of keywords & sometime it's a matter of days, not weeks to rank on 1st page for a low competitive keyword. Unfortunately, like all good things, Google will soon be the party pooper that it is & kill the exploits. Therefore, have fun while it lasts and for some players it means 1000s of $$. If you want to be one of them. Buy a local geo domain & use one of the tools listed & have your way with it.
As you will soon find out, it is important to continue to change your SEO methods as the industry changes. Something may work well one day and the next it's obsolete. In the online industry it's just something you have to be prepared for. It's important that you do not put all your marbles in one bag and continue to diversify your SEO strategies so that different sites use different methods.