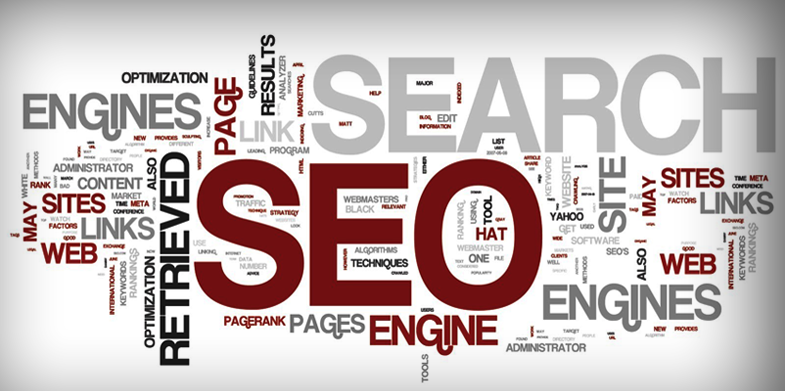 There are many cases when all of a sudden traffic on your site falls abruptly and you don't know the reason behind this downfall. In majority of cases it is due to use of SEO techniques which have become obsolete. Using these outdated techniques harm you even more rather than helping your Search Engines Result Page (SERP). Many techniques which were considered as good marketing and were able to gain back links are not the same anymore. Search engines have become smarter by frequently updating their algorithms and can very well differentiate between good links and bad links.

Google started changing rules with Panda in 2011, Penguin in 2012, Hummingbird in 2013, and Pigeon in 2014, and recently made some mobile friendly changes in April 2015. To remain ahead in this SEO race, your website must be flexible enough to mould itself quickly according to the changes in SEO. These changes happen overnight and you might wonder techniques which were working some days ago might get you penalised this week. So have a look at these 9 old SEO methods and stop doing them quickly if you are using any of these techniques.
1) Submitting an Article
Articles could be submitted with a suitable title and some textual description, which can then be linked to other websites to get some traffic. Getting your website amongst top ten results was really easy, you just need to have a good link structure with a lot of back links to some of the high rating websites and your job is done. Now Google has started penalizing all these activities and consider these back links as spam which has made these strategies and tactics obsolete.
Also See: 8 On-Page SEO Tactics To Strictly Follow This Year

2) Directory Submission
Directory submission is an offsite Search Engine Optimization technique. It can be achieved when a website with different categories mentions the link of your website in one of his categories. This links would lead to more traffic on your website and contribute to high page rank. Google no more support this and penalizes the website based on filtration process through SERP's listing.
3) Guest Blogging
Guest blogging was another easy way to grab some attention. The purpose of guest blogging was to grab communication throughout the world and team up people through sharing links, websites, products, and so on. Unfortunately it proved out to be failure as people started copying same blogs on all their websites.
Also Read: All you need to know about Mobile SEO in 2015

4) Local Keyword Spamming
In some of the recent update in search algorithm and launch of Google Pigeon in 2014, focus has been more on local search and establishing close ties between local and core algorithm. One thing to be kept in mind while promoting your local business is, not to fall prey by listing many places that your business serves. Instead, keep it specific and highlight areas which are most relevant.
5) Unrelated Comments
Comments made on any other websites which may include an advertisement or a link just to gain some traffic might get you in trouble. The websites can report you as a spam and you may come under Google's radar thereby lowering quality of your traffic.
Also Check: The 15 Best Free Tools for Your Search Optimization Needs

6) Link Exchange
Link exchange worked the same way directory and article submissions use to workd. Link exchange as the name goes was limited to only exchange of links, no sharing of website or text. Some sites acted like third party and through them you get email from different sites to exchange link. Then you may visit those websites to see if they match your domain and you may exchange your links with them. But, it backfired when Google started tracking all the back links.
7) Using only Google
When everything goes smoothly there are some problems which you might not be aware of. You must analyse the traffic and if all of it is coming from Google then you can be in trouble any time. As soon as there are some major changes in the Google's algorithm everything you have accomplished will be gone. So, create diverse traffic by spending some of your fortune on other search engine as well.
Must See: Google's Phantom Update – An unrevealed & hushed move by Google

8) Bulk Content
In earlier times if you have more sites aiming towards your site, you will enjoy a higher rank. People used to adopt techniques like duplicating the content, submission to the article directories, commenting, press releases, bookmarking etc. All these things used to work very well but now the scene has changed drastically. If you are not putting original content you can't escape from Google and you may face some actions.
9) Keyword Stuffing, Title and Meta Tags
Using a lot of keywords to lure the web spiders has become outdated. A lot of keywords will not only lower your site rank it will also put a question mark on the integrity of your website. You must always keep a close watch on density of keywords rather than blindly stuffing it in your content.

Above we have mentioned some old SEO methods which are not as effective as they were in the starting and some of them may even be considered as a spam. Marketers often work on different strategies to get higher rank but search engines are also constantly making changes to track out these techniques. Search engines have come a long way and have updated their algorithm to track these suspicious techniques. So always follow the protocols of search engine otherwise it may harm the image of your website.

Are you also familiar with some old SEO techniques which have now become obsolete; then you must have something to add to this list? Feel free to comment below and let us know of some more SEO methods you need to stop.