These days, a lot of people prefer to work from home. Working from home has become the new norm as a lot of changes have swept across the globe. Thankfully, staying connected has bridged the gap between people, enabling them to remain productive regardless of where they are working.
Remote work requires the right kind of setup and hardware. For efficient online meetings, online gaming, and other types of interactions, you need to have a webcam capable of clear streams, outstanding performance, and the best details.
Razer Kiyo Webcams
Designed for the best video capture quality, the Razer Kiyo Webcam, https://www.razer.com/pc/streaming/kiyo-family, is meant for both work and play. Streaming live video no longer needs to be a jittery process when you have a reliable webcam to capture all the angles. Online meetings are also more productive and detailed, making online interactions easy, fast, and efficient.
With the webcams, you have all your videos captured in great detail and the best level of clarity. The high quality of the webcam is why people in Singapore prefer the Kiyo family of webcams. The cameras are straightforward and are also very easy to set up.
Getting up and running with the camera does not take long, and you do not need much technical experience to use the Razer webcam. With a simple USB connection, you are ready to join that crucial online meeting and make the best impression.
Light Sensor
Sometimes, lighting conditions might vary depending on the environment that you are streaming from. Luckily, the Razer webcam features powerful and highly adaptive light sensors that can detect light levels in the background. These will adapt to all the changes in the brightness of your surroundings and ensure that you are streaming clear video.
No matter the current lighting conditions of your setup, the camera can still detect the objects in the room and focus on them. Your lighting condition no longer needs to be a reason for you to worry.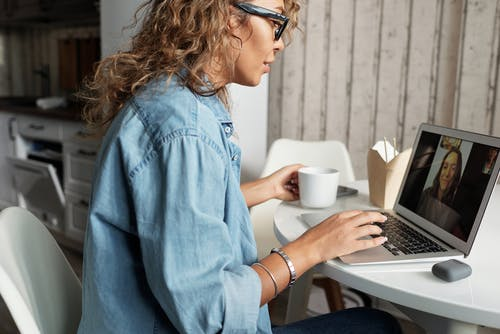 The camera light sensor will detect your current lighting levels and adapt accordingly. The automatic adjustments are ideal for all conditions and ensure that you still get clear pictures and videos.
Crisp Videos
A sharp video is always required for online meetings, streaming an event in progress, and taking pictures for your online resumes and profiles. With the Razer Kiyo webcams, the level of clarity of the video is very high. You will not miss any detail while streaming using this webcam, and everything will be smooth and crisp.
The webcam is capable of two different video capture and streaming modes; the uncompressed 1080p 60FPS mode and the HDR-enabled mode that streams at 30FPS.
Razer Synapse allows you to change the field of view from a narrow view to a wide view. This feature is convenient when you need to capture more of the scene in front of the camera and show more details.
Last but not least, a privacy cover lets you cover the lens of the webcam whenever it is not in use which assures you of privacy.
Also Read: How To Record & Edit PowerPoint Presentation Video?