When someone is thinking about buying a website, one of the first things they will always look for is the countries where most of the sites traffic is coming from. And the more visitors are coming from countries such as the United States, the higher up the price is going to be. Why you might ask? Well, USA has had the internet for longer than any other country in the world, and so gradually the country became very adapted to the idea of living a digital lifestyle.
These days, USA website visitors don't hesitate to spend money on things they like, want and need, they're also native English which means that there's a much higher content consumption rate, and certainly a higher rate of user engagement. Wanting to know how to get more US traffic to your website is natural, and whilst you can never be certain about the type of traffic you're going to attract, there are several precautions that can be put in place to see a more US based visitor base on your website.
1. Publish US Specific Content
The most obvious way to attract visitors that come from the USA is to cater to their very needs, and produce content that originates in the country itself. Although this will usually mean that a few niches will have to struggle with finding the right content to produce, it does also mean that you will have to do a little bit more research on the type of things you write about, especially those in health niches.
The US is home to many diseases and types of health issues that you won't find anywhere else, so this is your starting point to find more of the same niches that originate mostly in the US and you can take it from there. As for web development or web design, in most cases when you get listed on Google for these keywords, you will be attracting visitors from any country at all, but that can be worked with thanks to Google Webmaster Tools.
2. Target Country-Specific Visitors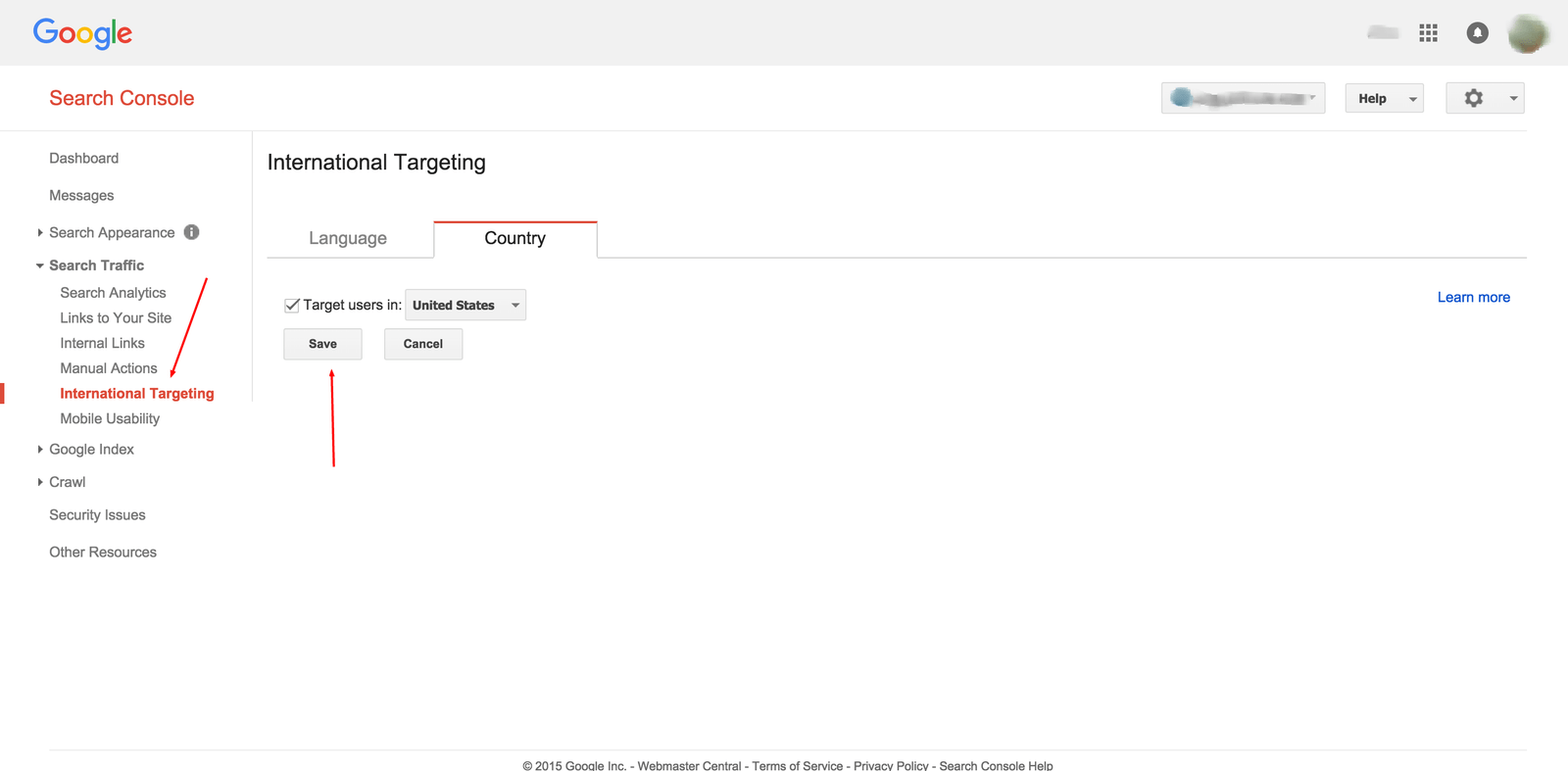 If you're not a user of Google Webmaster Tools, you should be. Not only can you see more specific performance reports about your search engine rankings, you can also use the International Targeting tool to target visitors in specific countries only, in this case the United States. Once you add your website and verify it, you can open its console and you will see a similar screen to what I have shared in the snapshot, from there on you just have to select the country (US) and click save, and the search engine will then starting targeting visitors to your website mostly from the US. It can be a very effective technique.
3. Google AdWords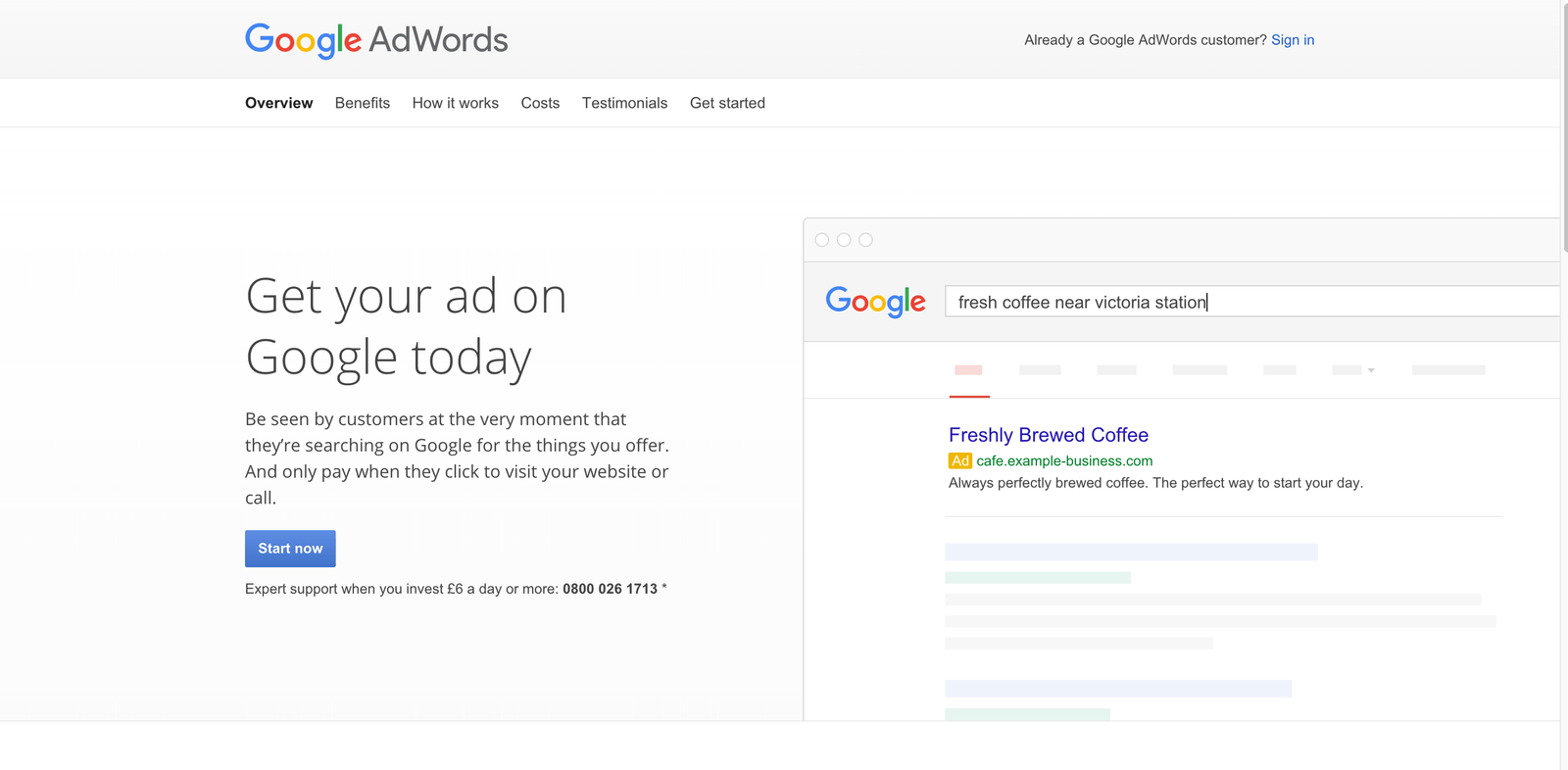 Google AdWords are a great place for making some country specific clicks to your website, though you have to keep in mind that AdWords is a paid service, and perhaps it's not something that you can afford at this time. Also, this doesn't go just for AdWords, sites like Reddit, and Facebook are also a great source of US based Pay-Per-Click traffic, and it's something to consider if you're all out of options. Investing a few hundred to test the overall performance might determine which direction to take for your site and how to better optimize it for more sales, remember to invest some of what you earn.
4. Local Directories
To let Google know that you're all about that USA traffic, you need to establish a presence on sites that originate in the US and that are home to mostly US content, at least 90% of it. The best way to establish such a presence is to enlist your site on US based link directories, review sites, gallery websites, local classified websites, as well as places that sites like Google and Yahoo! are offering. The same goes for adding yourself to country specific search engines. This is without question an important part of making it clear that you want Google to send you US based traffic, and it will.
5. Country Specific Backlinks
Building backlinks doesn't have to be a costly venture, in fact these days it's quite easy to build backlinks for free. However if you're after that US traffic, you need to make sure that the backlinks you're getting come from sites that are also sharing mostly USA content so as to establish a much more concise presence for your own website. When it comes down to it, it's no rocket science, and you just have to follow some really easy steps to make sure that you're targeting US and US only.
How to get high quality US traffic
As you can tell, our techniques are quite easy to follow and should be clear to understand for anyone. I think it's worth saying that here on CodeCondo, although we are targeting all countries, the number one country that visits our site is still the US; which means that if you're running a site that's very niche oriented and that has a big market all around the world, you actually might not need to do any targeting at all, and still rake in nice amount of US visitors.
What are your ways to get more US traffic?