The realm of eCommerce is huge. And, it is inevitable that it will still grow. Considering that more and more people do all the shopping online nowadays, this comes as no surprise.
Seeing that the competition in this industry has never been bigger and fiercer, it often happens that successful businesses run into a lot of trouble. This includes having no new customers, earning small revenue, and so on.
It doesn't matter what your situation is, there are some things that you can do to get your business going again.
If you want to learn more about how you can find the path to success, read on below. This might be your chance to revive your company and direct your business towards prosperity.
 Try to put yourself in your customers' shoes
The only way to get back in the game and start making profits again is to sell. The goal is to start raking in profits, and you have to find a way to do so.
One great thing that you should do is try to position yourself in your customers' shoes. Many entrepreneurs forget that their businesses exist because of the people that buy their products.
So, instead of selling the items you like, you need to sell things that your customers might like. Once you figure out what products are doing well, you need to build your inventory around them. Do not build your inventory based on your presumptions.
When people stock up on things they like, they end up with a backlog of unfulfilled orders.
Hence, in order to avoid busting your head thinking what you are going to do with items that are not being sold, think like your customers, find out what products they would like to see, and then give it to them.
Remember, even a single 'right' product can breathe in a gust of life back to your business.
Be innovative with your marketing efforts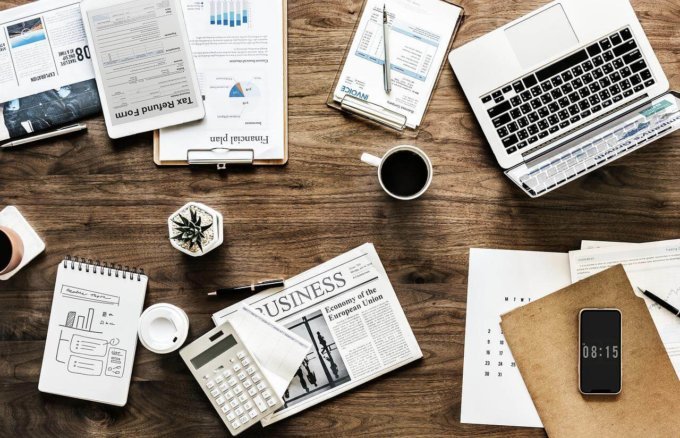 Let's say that you have tried to lead a marketing campaign but unfortunately, it didn't reap the results you expected or wanted. So, what can you do now when your strategy didn't work out? How can you 'reinvent' the game of marketing to make it work in your favor?
Well, you can try to be as innovative as possible. This means that you need to aim at tactics your rivals aren't using. For instance, there is no doubt that your rivals are present on social media platforms, right?
After all, almost everyone has a Facebook page or an Instagram page. But, what would you say to the introduction of SMS marketing, for instance? Or video marketing?
Keep pushing on all fronts but try to include new ones, the ones that your rivals aren't aware of.
To be more precise, try to combine social media marketing with email marketing and SMS marketing efforts.
You probably aren't aware of how an SMS API platform can be useful when it comes to attracting new customers or getting the current ones to make a new purchase. You also most likely don't know that SMS texts have an outstanding open-rate.
But when combining these methods into your ultimate new marketing strategy, do not forget to personalize your communication with customers as much as possible.
No one likes getting a generic message. So, try to personalize everything in order to make the recipients feel better and more appreciated.
For instance, this is really important when it comes to emails. When you personalize your email newsletter, you will see your customers becoming much more engaged. 
This also goes for all other emails you send. Try to personalize email outreach, since that way you are increasing the chances of a successful collaboration.
On the other hand, if you send a single generic message to everyone, you will most likely end up with bad results.
Expand to other marketplaces
Would you like to know how you can grow your profits quickly and gain new customers in no time?
Well, your best shot might be to expand. To be precise, you need to sell from your online store, but you should also try to sell from other marketplaces too.
For example, it doesn't take a genius to realize how great it can be to sell on Amazon. However, a great number of entrepreneurs just don't want to try it.
Now, why is this so good? When you become a seller on such a big and established marketplace, customers come to you. You don't have to do virtually anything to win them over.
A good marketplace is always popular. Consider Amazon and you will realize that. If you were to ask people in the street about it, there is no doubt that at least half of them would tell you how they bought something on Amazon at least one or two times.
In addition, a good marketplace always has a structure that is hard to compete with. This doesn't mean that you need to abandon your website, but giants such as Amazon will always crush smaller businesses. Billions of dollars have been invested in such a great ecosystem, so it is almost impossible for a new seller or a business to replicate it.
Finally, the fees you'd have to pay when expanding to a bigger marketplace aren't bigger than the costs you would suffer in the long run due to a lack of new customers, and profits if you are only selling on your own website.
Good product visualization
When shopping online, customers don't have a chance to touch or feel a product in any way. There is a lot of guesswork involved, so it's up to you to make the products as appealing as possible.
In order to do this, you should put in a lot of effort into product visualization. A good product visualization will help your customers study your products in the best way possible down to the smallest of details.
This, in turn, helps them make an informed decision without regretting it later. Oh, and you also get spared of negative reviews and complaints.
For instance, many entrepreneurs have recently introduced the zoom option on their websites. This has been a great help for businesses and customers since it allows you to zoom in on certain details and get a better understanding of the item without really touching it.
To make things even better, you can also introduce demo videos of your products. These videos need to show your products in action. On top of that, when customers watch videos about various products, that will make them more confident in their purchase decisions.
It's rather simple to understand this concept because people like to see how products perform in real life before buying them. This can convince them that the product they are considering is the right fit for their needs.
Let chatbots help you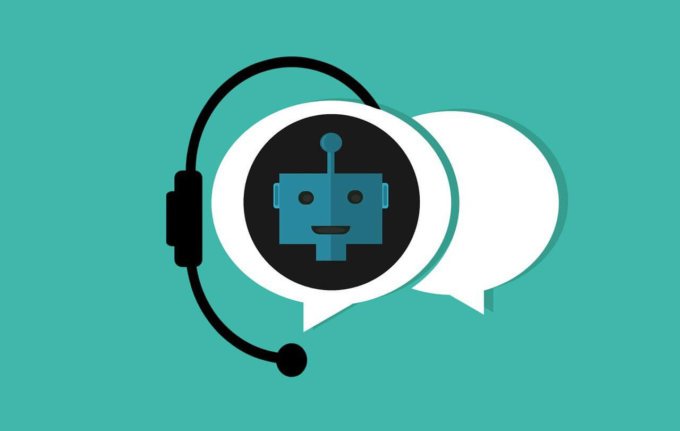 Going through a rut alone is never easy. So, why don't you get some help from AI?
Artificial intelligence can be used as a great weapon for online stores when it comes to customer experience improvement.
To be precise, when you implement chatbots, you can instantly communicate with customers and resolve their issues on multiple platforms. Yes, chatbots can work on your store, on your Facebook page, and so on.
A chatbot is, in layman's terms, a computer program that simulates a conversation with a human user. The intention, obviously, is to furnish some kind of service. 
Of course, there are some rather simple chatbots that can't really hold a complex conversation, but there are also those that are so sophisticated that people can't distinguish their discourse from that of a real person.
This is how a chatbot can help you.
A chatbot can offer your customers a personalized experience.

It can guide them down the sales funnel by impacting their purchasing decisions.

Chatbots can also fetch data from email marketing campaigns.

They can upsell and cross-sell products.

Finally, they can be programmed to offer discounts, codes, etc.
When used wisely, chatbots can become incredibly effective eCommerce weapons. And it's high time you started using them.