Three (of what I consider to be the best resources for learning new things) popular online blogs have created their own blog posts for "content marketing", each created by their own authors and their own words. Their own ideas and their own unique way of presentation. True, I did say that mentioning influential bloggers is not the worst thing you could do. Though, having to take the same advice ten time from ten different sources does sound a little bit lousy.
» How to Build an Audience that Builds Your Business [Copyblogger]
» What Makes Good Content Marketing Great? [Problogger]
» The 10 Commandments of Content Marketing [Jeff Bullas]
I am not going to cite, quote or in any other way try to promote this content even more, I'd also like to state that in no way is this post going to be a hateful join or a means to an end.
There is the need inside of me, to clear the air for people who might think that taking the same advice over and over again is going to improve anything.
This title, like any of the blog points I am going to discuss can be taken and turned into 20 different articles within an hour, guaranteed.
Read Once, Think Twice
If you truly believe that reading something over and over again is going to improve your chances of succeeding, you are totally and utterly wrong. That time could have been spent somewhere else, with a bigger return of the initial investment. The so called professional and influential bloggers have been around for a long time (too long, don't you think) have of course learned invaluable lessons on their way to success.
You are just as good as anyone else, only you think you are not. You MUST have confidence or you are doomed to lose this game. You must understand that at some point you will stop asking questions and instead you will start answering them.
The next time you read something, think twice about what you read and how much of what you read is something new that you have just learned, or perhaps it was a fancy decoration of what is already out there?
Don't mistake uniqueness with word play. Read and think how that advice could help you become better at what you do.
Continuously searching for the secret ingredient can turn into a lifelong journey.
Steal as Much Content as Possible
The most discussed, most talked about point of any content marketing post you are going to find on the internet is going to be unique content / ideas. lol
Have any of the professional bloggers ever encouraged their readers to steal content? I assume not. I could be wrong, I hope I am.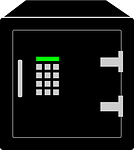 Beginner blogger will always think how hard it is to come up with ideas and how hard it is to create something unique and super amazingly awesome so that his readers can get blown the f**k away by the epicness of his content. Now that was unique!
Stop believing OBVIOUS crap and create your content however you like, you need to understand that the first couple of months is a learning process, and giving a link to someone from who you have taken content from is much more valuable than not giving that link at all.
You are going to, eventually, get tired of copying content, and new and fresh ideas will come to you by themselves, granted that you are investing the necessary amount of time into making it happen.
"Don't steal content…" are you kidding me?
You Shouldn't Force Yourself
When you force yourself, you create barriers and blocks. You start to lose time which doesn't seem like so. The worst thing is when you realize how much time you have spent working and how much time has been spent thinking. I force myself to work hard, I don't force myself to do what others have told me.
A lot of the stuff out there is going to encourage you to make things happen quickly and act upon everything as fast as possible. It doesn't have to be that way.
If you are doing everything by the books: learning, creating and promoting, then a steady pace is going to be much more rewarding than something that you forced yourself to do.
The best way to learn is to practice yourself and see what works for you and what doesn't, assuming that everything an expert is going to tell you is exactly like it says is absurd.
You need to develop your own way of doing things.
Don't Be a Follower, Be a Leader
I know, none of this matters, you still want to go and do everything like others say it should be done. I can understand that, I seem to be in the same boat as you are, only I am slowly preparing to graduate from that boat to my own personal ship.
Learn from others, I am not trying to forbid you from doing that. It's not my point of this post.
I am only trying to point out the obvious, the fact that depending on other professionals and their advice can often create really big gaps in your pockets.
You are capable of doing as much as they are, the difference is that you need to take the necessary steps first.
I don't consider myself an expert, not yet I don't, but I am not going to take crap from anyone who thinks he is better than me in any possible way. Get it?
Last words…
I hope I didn't offend you in any way, it certainly wasn't my intention. I only intend to show people that believing you have to spend 5 years to become really good at something is a mistake. With the amount of material out there these days, we can master anything in short periods of time.
The problem lies in the amount of new "masters" popping up and trying to chop their way through the wood. I prefer marching from base to base, what about you?