Every day the web expands in unimaginable amounts of data, companies such as Google, Facebook, Twitter, and others are adding terabytes of data to the global network every day, and so the demand for tools and projects that can work with this data is increasing significantly.
In the recent past, we looked at some of the best log monitoring tools for big data enthusiasts, which is a good starting point for those who're working with big data themselves, and we also have taken a look at some of the most promising data visualization tools – both free and premium, which turned out to be a very well received post.
Read: Web Scraping Tools for Extracting Data
Each day, someone tries to execute his vision in terms of helping others, however today – we're taking a look at already established companies and businesses that operate within the big data market. You can learn, analyze and even use their services, but for the most part we just want to see what really is out there, and what kind of options do we have in terms of our own plans and strategies for the future. Let us know if we missed your favorites.

Actian is all about helping you to outperform your competition by being able to access hidden and overlooked insights within your big data tables. Instead of having to constantly please each customer separately, you can use the analytical data reports by Actian to shape your customer base in a way that continues to develop and benefit your business for it's entire entirety.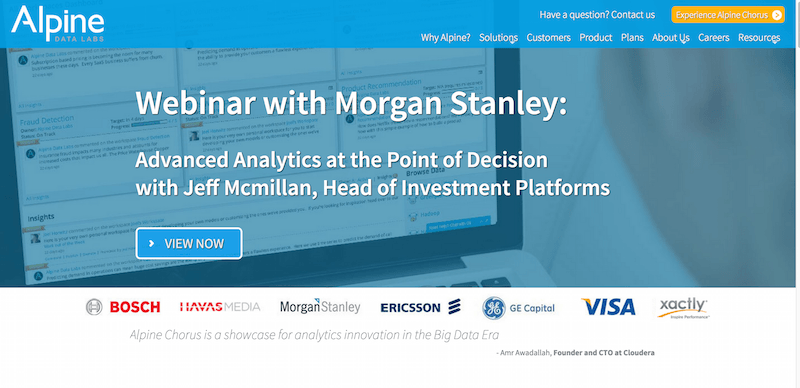 Everyone in the big data community knows about Hadoop; what Alpine does it helps you to build a predictive and insightful analytics platform using just Hadoop. The main target customers are those who have started with Hadoop already, and want to expand their insights and deepen their analytical solutions to gain better understanding of their customers. Big customers include those of the likes of Sony, and Barclays.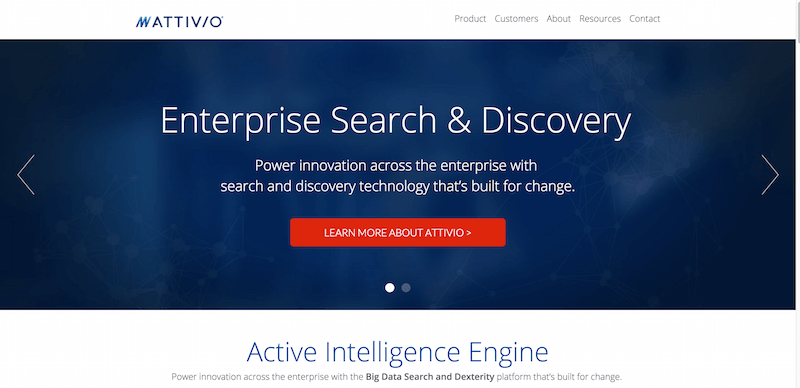 Attivio is one of the leading companies that work within the field of big data complexity and search, their solutions provide you with the necessary tools to work with your big data in a way that you can tailor insights and reports in a way that best benefits your business. No matter what it is or where it lives, Attivio delivers all the information you need by connecting directly to any source while enforcing standards for performance, governance & usability.

In the eyes of ClearStory, it's time to put an end to having to hire individual specialists to take care of all the big data necessities. These days, every big business is competing to better understand the customer and to give the customer what it desires, in some cases – before he does. It's all about good decision making at ClearStory, which is why they've built an extraordinary end-to-end solution for data processing, and a separate dashboard that allows to consume the processed data in a easy and simple manner.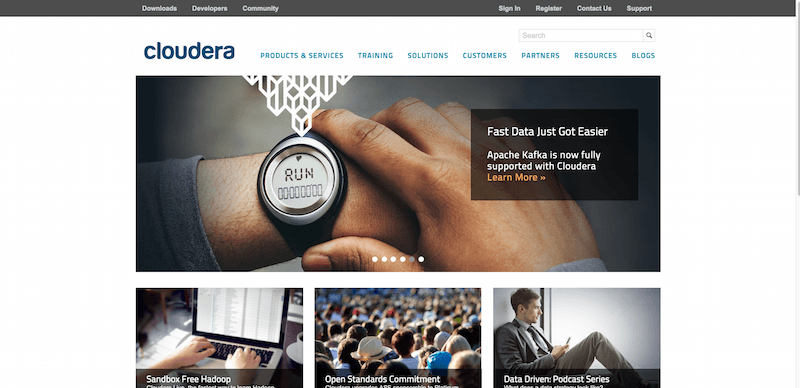 Cloudera are the original pioneers of the Hadoop platform, and so have earned a right in the market as one of the leading big data platforms out there. Cloudera is the leader in next generation data management.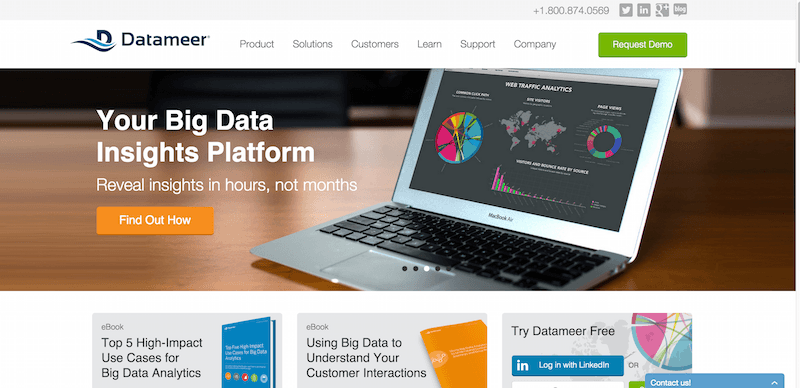 The beauty of Datameer is that it solely tries to focus on giving you the best possible tools out there for managing and analyzing all of your data within one single dashboard. In context, Datameer is promising that its features are as easy to use as a spreadsheet that you would typically use. Everything is done through a data integration panel that allows you to be in control every step of the way.

With 140,000 customers and counting, GoodData aims to give you the tools necessary to analyze and visualize your big data in a way that will benefit your business starting from day one.

Lucidworks is a platform built as a search, analytics and discovery solution that's based on top of the Apache Lucen, Solr platforms.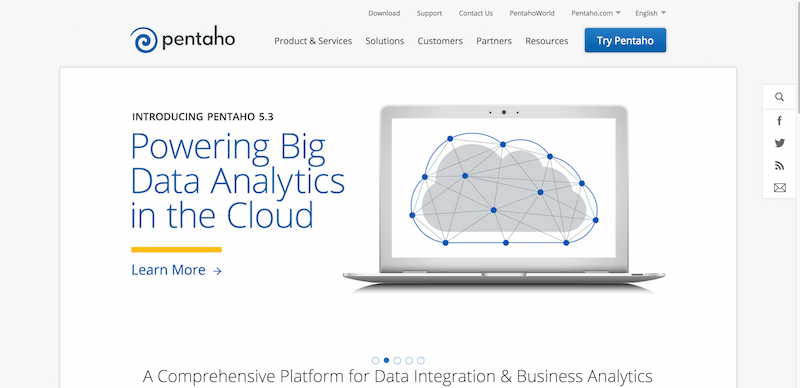 Pentaho provides a wast array of features and products, including but not limited to: data integration, deep big data analytics, cloud analytics, business analytics, etc,. etc,.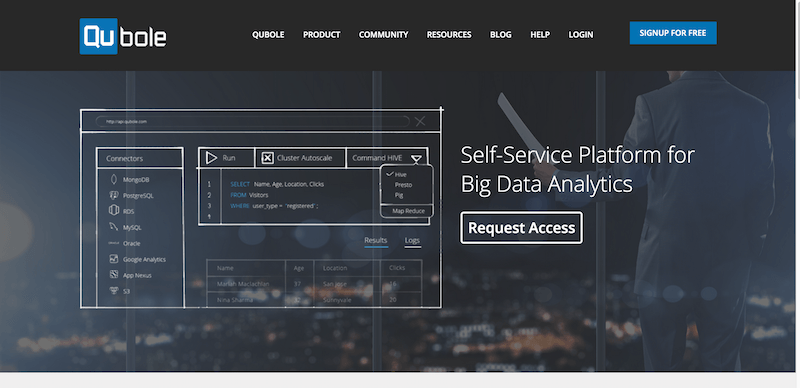 At Qubole, they are busy building the next generation cloud data platform. They believe a new approach is needed – one that hides the complexity commonly associated with storing and managing data and instead provides a fast, easy path to analysis and business insight.
Big Data Companies You Should Follow
We're entering a new era for data consumption, and while we're still waiting for traditional developer channels to play catchup, we can put aside some time to analyze what we already have at our disposal and perhaps start our work from there. I'm definitely looking forward to development in this particular market.