Twitter recently came out with Twitter Analytics for Cards, but how good is that for people who are not investing money in their advertisers platform? We need something that can help us reach our hashtag metrics outside of Twitters own infrastructure!
This is going to be an updated version of the original Twitter tools for hashtags post that I did a couple of weeks ago. I decided on updating mostly because there have been some changes and extra suggestions to add to the list, but most of all I wanted to point out some of the incredible benefits of using websites that provide hashtag analysis and tracking.
In order to be get to the top – you might find yourself investing some money in your business strategies, and these tools are no exception. While most will require you to signup for a premium plan to utilize the full potential, some will allow free trial and demo accounts to give you a glimpse of how great they are.
We've already established a foundation for ourselves, as to what #hashtags are and how they operate within the social media world. It used to be only Twitter who was utilizing hashtags, now they're everywhere. It's not a bad thing, as it helps people find your content and brand much easier. Here are what I think the three main benefits to using hashtags:
Increased Exposure
When you start using hashtags, you're essentially putting yourself out there for everyone to find, which is great! I have gone from simply sharing my blog posts, to start giving all of the potentially converting words a hashtag before them, and it has worked great so far.
I've received tons more rewteets and favorite than I did ever before, it truly has helped me to expose my brand to more people.
Finding Trending Topics
It would be a nightmare to try and find content that's trending without hashtags, as many words have different meanings. With the use of hashtags we can find exactly what we need and when we need it. This is also why signing up to one of these services might be appealing to you – as they help to find hashtags that are truly trending and helping others gain the much needed exposure.
Content Ideas
Based on the previous point above, we can use hashtags to find content ideas that people are in need for. It's very hard to try and spot the one thing that people are after, just by looking at the default Twitter search stream – tools that can do it for you could really come in handy at this point.
You don't necessaraly always have to purchase something, for example in order to schedule Twitter tweets, as there are free tools out there that will do that single task for you very effectively. If you want to be ahead of the competition however, these tools for analyzing hashtags will come in more than just handy.
I'm always open to more suggestions, so please leave them in the comments!

When you're working within the online marketing industry, you are dealing with clients that sometimes find it very difficult to understand terms that you're using. While most know and understand the concept of advertising – words like 'metrics', 'analytics' and 'engagement statistics' don't really reach the right sensors in their brains, I'm sure it sounds similar?
TweetReach is an amazing tool for tracking and analyzing everything on Twitter, that includes tweets themselves, re-tweets, favorites and of course hashtag engagement.

You can quickly create "snapshots", which are quick and easy Twitter analysis of your latest activity. It's great to check out once a day and see who have been your top influencers and who've are the people trying to reach out to you. Take a test analysis of the last 50 tweets here.
TweetReach provides real-time analysis of what is happening on your Twitter account and that includes tracking hashtags and their engagement rate all over Twitter, it might take some time to learn – but it will be an investment that will pay itself back very quickly.
This tool is aimed at freelancers and people who have clients to deal with, as I don't see any reason to get it for your own personal use on just one accounts. If you're into novelty, then maybe go ahead and do it.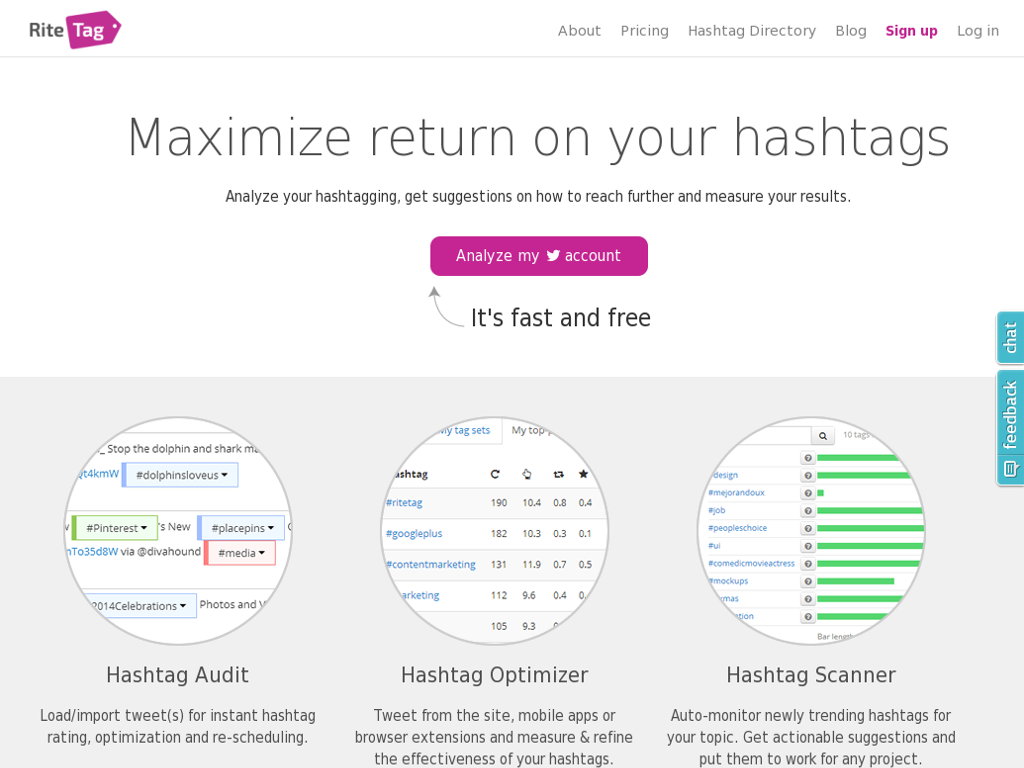 RiteTag has just released their newest tool called 'Audit' – which is basically a full-scale analysis tool for tracking, optimizing and even scheduling optimized tweets from one easy to use dashboard. The free plan that RiteTag offers is going to be enough to keep you going for a while, at least for personal analysis.
The most notable tools that RiteTag has to offer are,
Hashtag Optimization
Tweet Scheduling & Optimization
Hashtag & Twitter Statistics
Scanning for Hashtags
General Audit of a Twitter Account
All of which can be used to outsmart and outrank the competition by miles, give it a spin and let me know what you thought.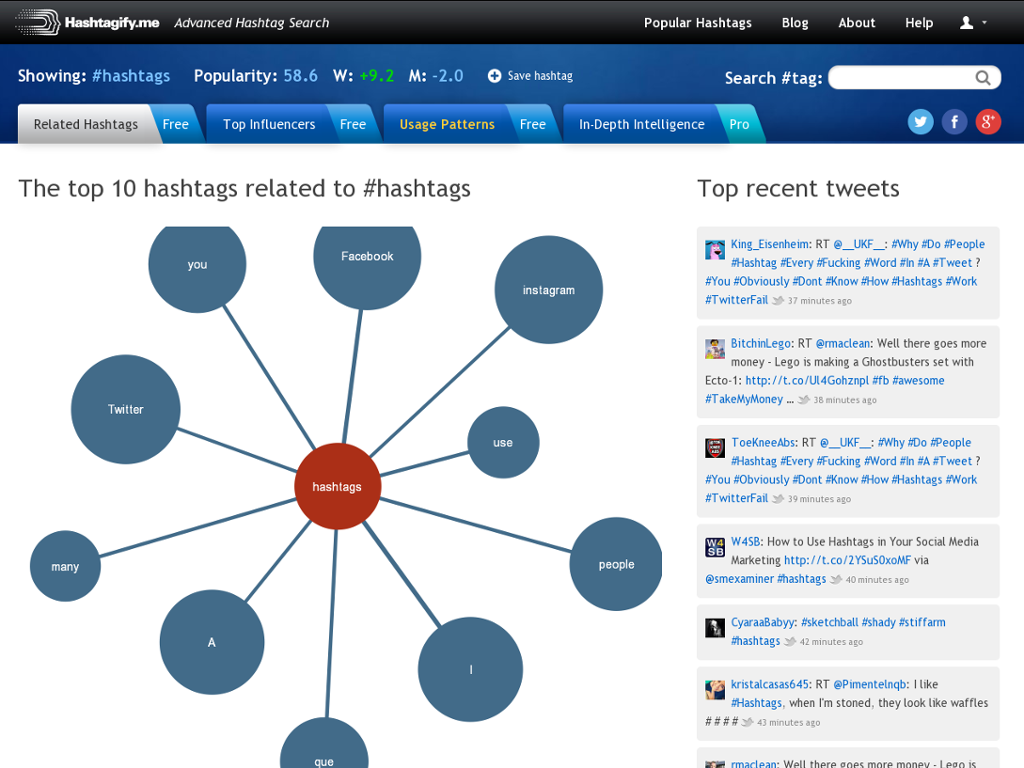 There are endless possibilities for hashtags, they're like topics and subjects that you can talk about – and the really nice thing is that sometimes, sometimes there are only a couple of people discussing the particular problem and you can join the conversation straight away. The beauty of finding hashtags that aren't used very often, or are very specific is that there are probably people who want to find out more and will eventually look for more tweets regarding the particular problem of theirs.
It's not always about problems, but metaphorically speaking it makes perfect sense, take a look at the video above to learn a little bit more about how Hashtagify works.
As with any free tool, the professional features are going to cost money to help sustain the business. In this case, for Hashtagify me – it's in-depth intelligence about hashtags and their usage, it's gonna cost you only $5 a month to subscribe. It's an investment worth making!
TweetBinder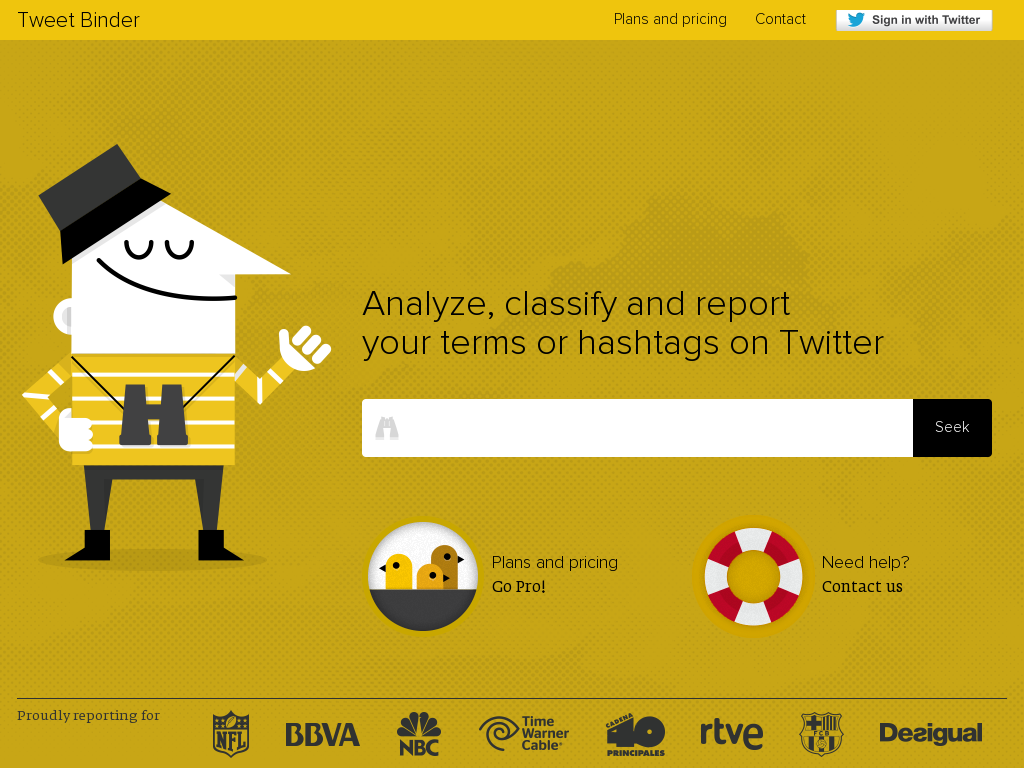 TweetBinder can be a little bit of a tricky tool to get used to, only because it uses 'Binders' – which is a self-branding term for putting multiple hashtags in once place and then keeping a track of them. You basically create a new 'Binder' and specify the hashtags you want to track.
After you've got a couple of binders created, you can begin tracking their activity on Twitter – this includes detailed statistics and user suggestions. Though, to get proper access with a decent amount of tweets to analyze, you'll have to signup for the professional version.
TweetBinder is popular among the TV industry – as it makes it incredibly easy to sort and show tweets in real-time, organized by specific hashtags.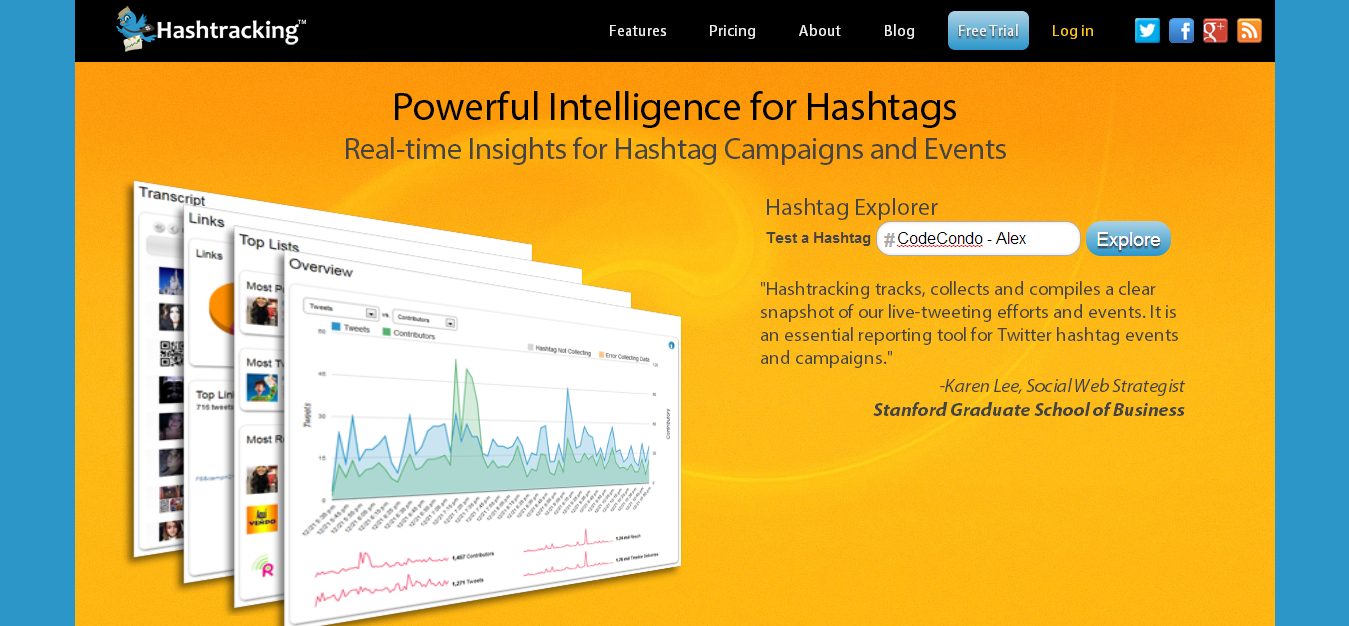 The last tool on our list is one that offers direct functionality of tracking hashtags, while also retaining a beautiful design that might appeal to some of you design freaks out there! It's a very straightforward tool that offers real-time analysis, engagement tools to continue the conversations and contributor/influencer analysis which you can use to create new connections.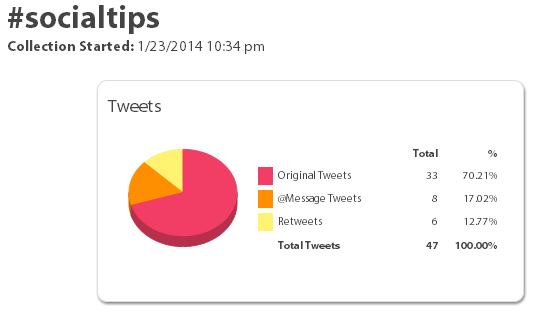 The most appealing thing about this tool is probably going to be the ability to embed and share the statistics in infographics format. I think it can really appeal to bloggers and business owners who work around the social media industry. Take a look at the pricing panel to find out more about the prices and limits that each plan present.
Best Tools to Find and Analyze Twitter Hashtags
The market for these tools isn't filled with clutter just yet, so the tools that are available and functional, server great purpose and do their job well. I think each of these tools are able to deliver something else to the user and it comes down to your own personal preference.
I liked RiteTag, and I definitely love the idea of Hashtracking and the ability to share the pie charts with the public. It's something worth thinking about as we're entering an information age where visual content becomes more and more appealing.
It doesn't matter if you're using these tools to increase your Twitter followers, or to simply gain insight on the newest trends – these tools will help you manage your hashtag side of things easily and efficiently.
[ photo:
fabmagazineonline
]