In today's tech-centric world, nearly all jobs have become automated, and mortgage brokerage has received its fair share of technological innovation.
The job of mortgage brokers has become easier than ever, thanks to the advent of computer programs that aid in the origination of loans.
The market has seen a slew of mortgage broker software that guides brokers in their everyday tasks, including searching for loans, communicating with banks, dealing with customers, and managing the overall loan origination process. 
Most brokers use either loan origination software (LOS) or mortgage CRM. In this article, we'll introduce you to the best mortgage broker software. But first, it's important to understand the differences between a LOS system and a mortgage CRM.
What's the Difference Between a LOS System and Mortgage CRM?
The role of loan origination software (LOS) is to improve and simplify the application and approval of loans by automating the entire loan process. By centrally managing all the lender's products, it helps brokers to identify the products that are ideal for different applicants' needs.
While LOS systems are an effective way to manage every stage of the loan process—from origination to servicing to closure, they are not created to coordinate team collaboration, nurture leads, or foster business growth. They are designed to exclusively expedite loan processes, not accommodate or improve human relations. 
Mortgage CRM systems, on the other hand, take an all-in-one approach. Besides facilitating loan processes, they also help to build lasting relationships with your clients. For instance, a robust CRM, such as Shape's mortgage CRM will help to identify and nurture quality leads, enhance teamwork and steer business growth.
Mortgage Broker Software: A List of the Top Options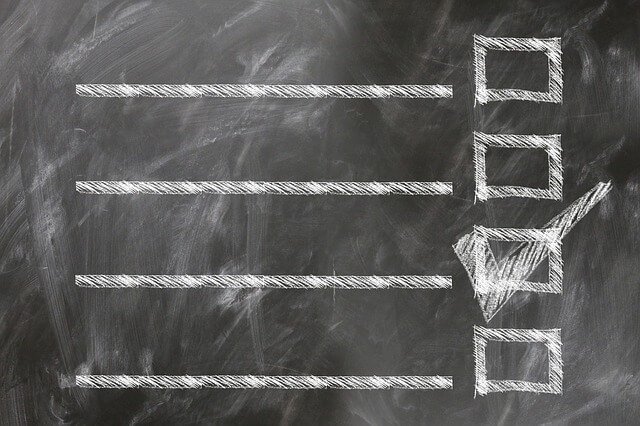 Here are the top 5 mortgage broker software you'll find on the market today.
1. Calyx PointCentral
Calyx Software is a top provider of mortgage solutions for banks, brokers, and credit unions. One of their LOS systems, the Calyx PointCentral, provides a reliable, yet affordable mortgage solution for brokers that seamlessly integrates and optimizes all phases of the loan process. 
Mortgage professionals who use it praise it for its user-friendliness and time-saving features. In fact, in 2010, Calyx PointCentral was the most preferred loan origination platform for mortgage brokers. Moreover, Calyx is very secure and allows users to access their databases remotely. 
The explosive success of this software is also due to its ability to sync with many third-party apps. Calyx also gives you access to over two hundred loan vendors, so you don't have to spend time searching for them online.
2. Shape Mortgage CRM
The mortgage CRM from Shape is a great option for brokers and it offers many attractive features that make it the go-to choice for many mortgage professionals. 
First, it's built to sync with your LOS system. It's capable of streamlining the entire loan process from origination to closure by exporting to Fannie Mae 3.2 file, which is the standard final document for all loans. In fact, Shape is a preferred partner of Calyx Point and Encompass—two of the leading LOS systems.
Secondly, it offers extra features such as lead scoring and nurturing, email & calendar syncing, and team collaboration that you might not find in LOS systems. It also integrates with all the tools your team needs like, MailChimp, Twilio, Zapier, Ytel, etc to manage communication and business processes. 
3. Encompass
Encompass is another loan origination and servicing platform trusted by thousands of mortgage brokers and lenders. It comes with built-in document management and compliance tools that help you securely manage documents and signatures while minimizing audit risk. 
This software is not only great for automating loan origination processes but quality management tools as well. As is often the case with all manual processes, loan origination processes involve a lot of paperwork and this often leads to errors. Encompass Total Quality Loan (TQL) program ensures all loans are compliant and free from errors. 
Also, Encompass has an industry-leading WebCenter function that helps you to communicate with your clients throughout all the stages of the loan process. It also gives you live updates of the loans you're working on.
4. Turnkey Lender
Turnkey Lender is an award-winning cloud-based loan origination software for evaluating borrowers, assessing credit risks, and automating the loan process. This program provides mortgage brokers and lenders with advanced functions throughout the loan process.
The functionality of this end-to-end LOS covers every facet of the loan process. From origination to decision making to servicing and reporting. It employs proprietary credit decision rules and scoring methods that significantly reduce the work of brokers. 
Turnkey Lender is well known for its ability to administer loans in a faster and more versatile fashion. Since this software is cloud-based, it ensures faster approval rates and the closure of loans with fewer labor costs.  
5. LendingPad
LendingPad is a robust web-based loan origination system for brokers, bankers, and financial institutions. It allows originators to work from anywhere, as long as they have a stable internet connection.
Providing features such as inbuilt CRM, loan tracking, custom workflows, real-time reporting, document storage, campaign management, etc, LendingPad is more than just a loan origination system. It's a tool designed to help all mortgage professionals manage the origination process as well as all the other loan processes.
What's your take on the role of LOS systems compared to mortgage CRM systems? Share your thoughts in the comments section below.