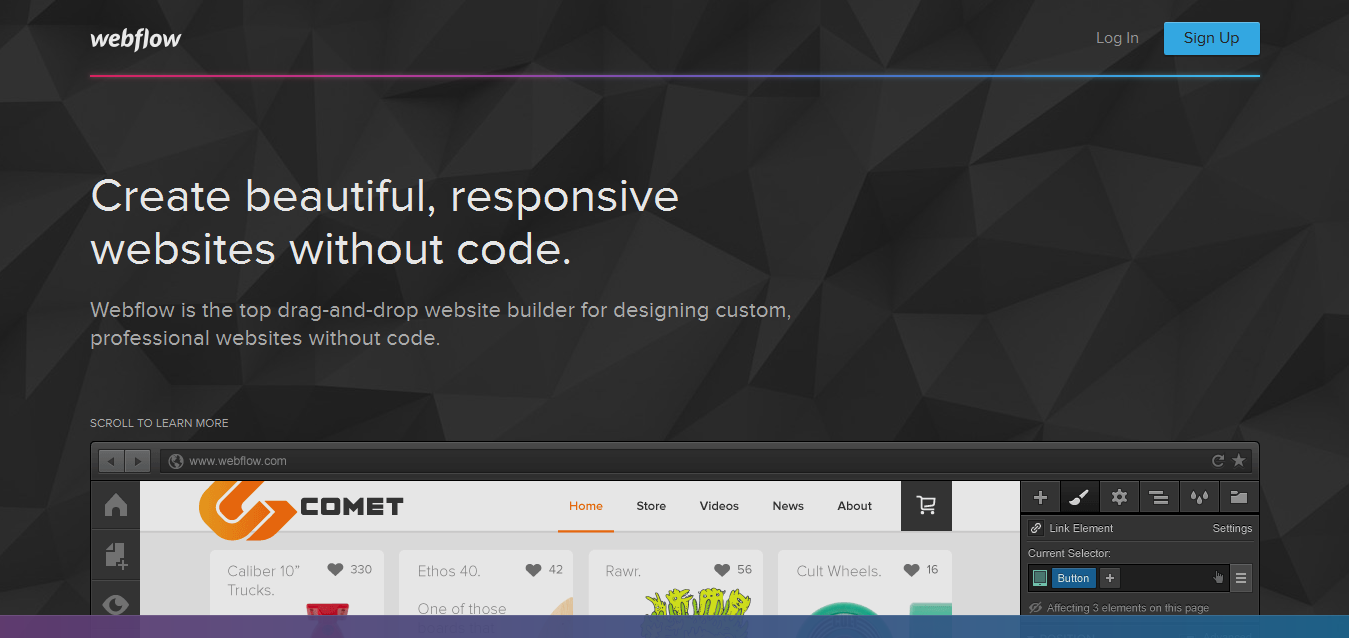 I think it was this post where I was discussing the future of web design, and how we're going to see automated tools enter the market, helping new business owners and creatives alike, to build websites fast and without much worry that it will require extra training, or learning of new things. Webflow is another one of those apps that we can add to the list, though it's a beautiful one.
Webflow wants to help people create websites through their drag and drop platform, enabling you to build responsive and rich in function websites on the fly. If you're looking for some examples, I recommend checking out their gallery page, as there are plenty of examples of what Webflow can do. Their own tutorials and jobs sites are also custom built, using their own software.
The only downside here might be their pricing plan, it's on pay-per-month basis, and that can be off-putting for those people who're used to paying for a project once, and then moving on. I think the solution to this is simple, you can signup for the personal plan, and use the export function they're offering – to export your HTML / CSS files to your computer, which you can then host wherever you like.
I'd definitely check this site out, and perhaps even recommend it to my clients as it continues to expand.