Introduction
Often we unknowingly delete photos on the phone. But what when important photos get removed? Well, there is no need to worry. It is not a gigantic task to recover the deleted photos if you act immediately. Follow the below-mentioned steps. 
Then, you can easily recover deleted photos. There's an important thing to be noted. Recovery of the file is a difficult matter. Successful regaining depends on many factors.
Reasons Why People Delete Photos On Their Smartphones!
Some people delete photos to clear space. Sometimes, they do it to replace bad with good photos.
Heartbroken people want to forget related memories. Thus, they delete photos on the phone. People delete photos to renew the gallery too. But even after deleting photos, we need to recover deleted gallery photos android.
The Common Ways To Recover Photos From Phones!
Recover From The Cloud.
Many photo apps provide a backup option. You can do this in the cloud also. Instagram does not provide a backup facility. There are fewer chances of actually deleting photos. 
It's when you've turned on back up. You delete photos from the phone's gallery. But they aren't deleted from the cloud. You need to back up your photos. 
For this, log into the cloud app. Again download it. Now get into Google Photos. Then, open that image. Go to the menu. Select the Save to this device option. The file is in the Export option for Dropbox. Find in Save to this device option.
Suppose you've deleted the photos from the cloud. But you can restore photos from there. Many cloud services provide an option for recycle bins. You can restore the deleted files from there. But it works within a particular time range.
Recover Deleted Photos From Google Photos.
For this, open the Google Photos app. In the sidebar, select Bin or picture of a trash can. Press for long on that image. Now, click on the Restore. Your image will get recovered. Trash keeps deleted files for two months.
Restore Deleted Photos From OneDrive.
Open Microsoft's OneDrive app. Then go and click on Me. Then select Recycle Bin. Now, select the required file. Tap the icon of Restore. 
OneDrive stores deleted files for 30 days. When recycle bin has above 10% storage. Files can be deleted sooner. 
Recover Deleted Photos From Dropbox
You cannot restore files in the Dropbox app. But you want to restore deleted images. For this, log in to the desktop. 
Follow these steps. Go to the option Files. Select Deleted Files. Now, to restore the images, select them. It keeps deleted files for one month.
Further, cloud apps function similarly. Now, see the availability of deleted files. In your account, check out the terms.
What Can Recoverit Do?
Wondershare's Recoverit software recovers data. It provides a way to recover the removed files on the system. However, Wondershare launched Recoverit back in 2003. 
It has worked very well. It brought several new releases. It became the leading tool of data recovery. This software is very convenient to use. 
It can be used in both Windows and macOS. It can also recover photos and documents. Audios, videos, and emails are recoverable. 
Recoverit can recover 1000 variety of files. Data from various locations can be recovered, like from USBs and SD cards. Recoverit is beneficial for this purpose. Digital cameras and smartphones can retrieve data.
Top Features Of The Recoverit!
The comprising features rely on the selected plan. Check out the pricing section for features.
Recoverit is a leading recovery tool with 96% efficiency. It works well in Windows and macOS. It is mainly used for data recovery. Other solutions don't have this ability. It easily recovers lost data from Windows10 and macOS 11.1 versions. You can

recover all

your deleted files.

Smart and deep scanning capabilities enhance recovery. Advanced algorithms for data recovery are used. The technology of video fragments is beneficial. Videos can easily be recovered using this tool.

It supports numerous file types: DOC/DOCX, PPT, XLS/XLSX, and PDF. JPG, PNG, WMF, GIF, VVI, RAW, HTML/HTM, and ZIP are other file types. There are many other file types too. There is a fundamental rule behind file recovery. The operating system analyzes the type of file. Wondershare Recoverit easily recovers that file.

Not only recycle bin can recover data. It can be recovered by different means. Such as by scanning memory cards type. Also, by scanning hard disks, flash drives by scanning digital cameras and camcorders too.

Wondershare Recoverit can be used safely. It guarantees 100% virus-free security. It helps recover data afterward virus/malware.

Service is available 24/7 in the USA. It has free technological support. It provides online support for other country people. Email service is successfully tested and resolved each question without follow-up action.
How To Use Recoverit? Follow These Simple Steps!
Download Recoverit Data Recovery on the computer. Then, install it for free. From Android phone, remove SD card. Then, connect that to the desktop. 
Here we work for Recoverit for Windows. In case you are a Mac user. Download the Recoverit DataRecovery for Mac.
1. Select The Android SD Card
Verify connection of SD card to computer. The computer must detect it. Recover removed photos from the SD card. Then, select the SD card of the Android phone. Now, click on the "Start" option. The process will start.
2. Scan The Android SD Card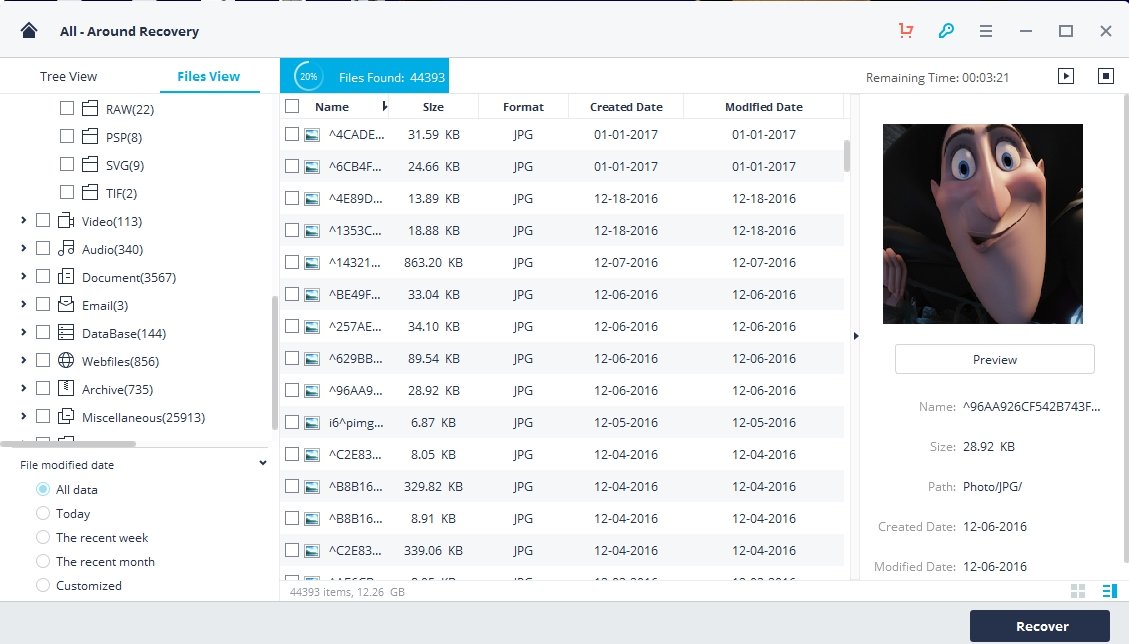 Android Photo recovery application will recover the file. It will scan the deleted photos. The recovered files can be previewed.
3.
Preview and Restore Deleted Photos from Android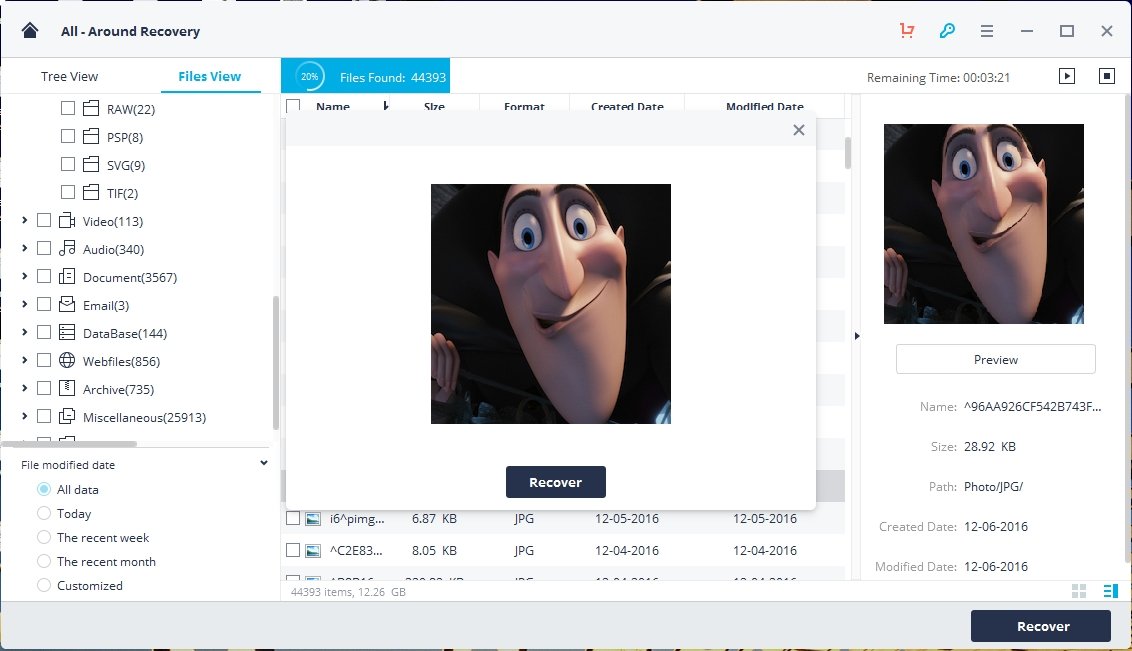 The scanning gets completed. The deleted files will be in Android. You can search them in the results menu.

Select the photos you want to recover. Click on the "Recover" button. Recovered photo files will be saved.

Save recovered files in the safety device. So, you can again recover deleted files.
It is a simple guide. Photo recovery helps to recover deleted files. This software is very beneficial and effective. You can follow these simple steps whenever you want to restore deleted photos. Deleted files are easily recovered from the phone.
Conclusion
Last but not least, the Wondershare Recoverit is inevitable software. It provides important functions to recover deleted files. It can scan by type of file. This feature is amazing. 
Several branded tools don't provide good performance. So, if you want to recover your deleted photos and files from your android phone or computer, Recoverit is a must to try.
Also Read: Easy Steps To Recover Deleted Mailbox Items From Exchange Server