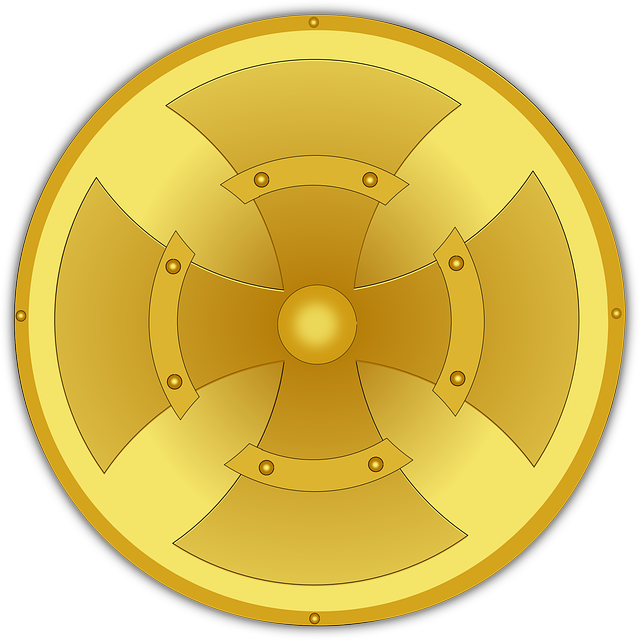 I myself, just only a couple of days ago installed the "Ready! Backup" plugin for WordPress to keep my files safe. I didn't really expect to have a lot of use for these backups, but to my surprise only a few days later – I was editing some template files on my theme and I needed to access .htaccess briefly. This happened on the cPanel file editor – I entered the file name and pressed enter, once again forgetting that enter means save file content to file destination.
I suppose it was just a simple example of how important backups can be, I have a lot of custom pieces of code in my .htaccess file and it would have taken me a little while to have them added again manually. Thanks to my backup plugin it only took 3 minutes. Have you ever have had similar situations? Please, share the story. :)
This story actually, is also one of the only reasons why I would ever use backups, is because I tend to make a lot of changes to my template and plugin files and every once in a while I hit save at the wrong time. Having a backup handy is really helpful and time saving.
What I consider to be the optimal and must have futures for any backup plugin are:
Backup Schedule (Daily, Weekly, etc,.)
Backup Log Files
Folder Option (Themes, Themes+Plugins, Full)
Email Notification
Manual Backup
Easy Restor
All things features are part of the backup plugin I use. It helps me sleep better at nights knowing that my content is always backuped and safe. How about you, what is your favorite backup plugin?
Top 7 WordPress Backup & Restore Plugins
There is a lot of backup plugins for WordPress available free of charge, and each one has something else to add to the enormous amount of features that already have been developed and launched live. Each plugin has something that might appeal to a certain group of people, to find what exactly are these changes we can dwell into our list right away.
Backup

The reason I am using the Google Drive logo is because this simple backup plugin will support uploading your backups straight to Google Drive, which is pretty nice – considering that one of the reasons you need a backup is because of a server crash.
Backup Features:
Scheduling
Store Locally and/or on Google Drive
Control Over Files Backed Up
Email Alerts
Great Documentation
Having a good documentation means that it is going to be extremely easy to get things happening and backed up. This, like many other popular backup plugins is top quality and should cause no problems, unless you expect it to do what it's not meant to do.
Ready! Backup


This is the backup plugin I use here on Wonders of the Technological World and I completely adore it! It does everything I need it to do, and as I mentioned above it has already managed to some me once.
Ready! Backup Features:
Backup to FTP or Dropbox
Schedule Auto Backups
Database or File Backup
Backup Logs
Restore via WordPress
The video will explain and show you everything about the plugin.
Ready! Backup @ WordPress Plugins
UpdraftPlus


This plugin like the one we listen in our WordPress search plugins post is an amazing plugin to work with, but has limited capabilities for free accounts and hence offers premium plans.
It has been downloaded well over 500,000 times now – so there is a bit of a demand for the free version. It's mostly because of the amount of remote services this plugin lets you upload your backup to.
Remote Upload: S3, Drive, Dropbox, Rackspace, FTP, etc,. etc,.
Easy Restore
Copy Backups to New Locations (Easy Site Transfer)
Retry on Failed Uploads (Always Finishes)
Encrypt Your Backups
Translation Ready
Split Archives (for Large Sites)
These are just few of the full features on the list that the UpdraftPlus plugin offers. For web developers, I do recommend grabbing the developer edition and make it easy to work with this plugin for your clients.
UpdraftPlus @ WordPress Plugins
Online Backup

This WordPress backup plugin like the one mentioned above will also enable for you to encrypt your backup files, which is a pretty neat feature if you happen to have really sensitive content on your website. (Like private blogs, or blogs that offers course training).
Online Backup Features:
AES Encryption
Beginner Friendly
Exclude Files / Folders
Free Online Storage (if needed)
Community Support Forums
I was actually hoping to get more information regarding the free online storage but the Backup Technology website is really, really slow. I am not sure I would want to recommend something that doesn't even work, but it finally loaded so lets not worry about it too much.
The WordPress backup page has got more information.
Online Backup @ WordPress Plugins
BackWPup Free

Did you happen to notice the trend here? Free plugins with limited functionality because there are premium options available? Interesting.
BackWPup is the most downloaded backup plugin on WordPress plugin directory (from what I could find), with a total of over 1 million downloads. This is another plugin that supports a ton of features and remote storage locations.
XML Export
Optimize / Check / Repair Database
Remote Upload (FTP, Dropbox, S3, Azure, Rackspace, SugarSync)
Logging, Send Logs to Email
Multilingual (French, German, Russian, Chinese, English)
Pro features may include to Google Drive and Amazon Glacier, but we already have plugins above in the list that do it for us completely free. Like I said, each plugin offers something that the other doesn't, take your time to pick the best one. I went with Ready! Backup because it's simple and efficient and currently my website doesn't require more than it offers.
WP-DB-Backup
If all you require is backup of a database every now and then – this plugin is the way to go. With almost 2 million downloads its the most popular WordPress backup plugin for databases.
WP-DB-Backup @ WordPress Plugins
Keep Backup Daily

This is one of those install and forget type plugins and will require no maintenance. It supports daily, weekly, monthly and yearly backup options. All backup notifcations will be done by email and you may choose to keep logs if you want to. Very simple and efficient.
Keep Backup Daily @ WordPress Plugins
WordPress Backup Plugins
There is nothing like feeling safe about your blog and knowing that everything is being taken care of behind the scenes. There are premium services out there that will take care of backups for you without you having to do a single thing – but why pay if you can get it for free?