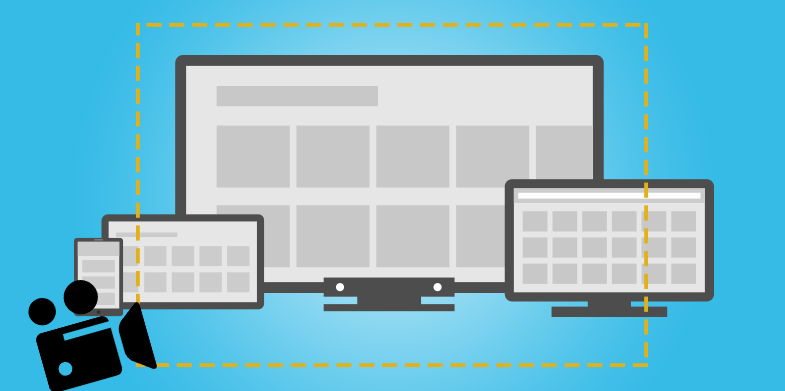 Screenshots have revolutionized the process of conveying and consuming information. A lot of content marketers and bloggers have realized that screenshots offer a simple way to communicate information to readers. Moreover, it has also been discovered that a lot of readers prefer screenshots over lengthy texts. Especially, in step-by-step instructional tutorials and how-to guides, screenshots work wonders. It is because a general reader likes to understand the conceptual background about the subject before moving further to analyzing information.
It is also a popular trend among social media marketers and users to resort to sharing screenshots with audiences or friends. We also find that a lot of victims of abuse on social media take screenshots of explicit messages as evidence. It helps curbing cyber crime to a great extent. But, apart from some of its novel uses, screenshots are a great utility for working professionals as well. Sometimes, designing technical diagrams, maps, flowcharts and graphs from scratch is a time-consuming and an arduous process. Hence, sharing screenshots helps in saving a lot of time. A lot of professionals embed screenshots in to their presentations or technical/sales document to improve its quality.
It is no wonder that considering the varied uses of screenshots in our daily lives, a lot of screen capturing tools have lately sprung up. Some of these are relatively new while offering modern features. So, it is time to make use of them as much as possible. Hence, I have compiled a list of 10 screen capture tools that make our lives easier. So, here is the list of 10 Best Tools to take Screenshots. Read on.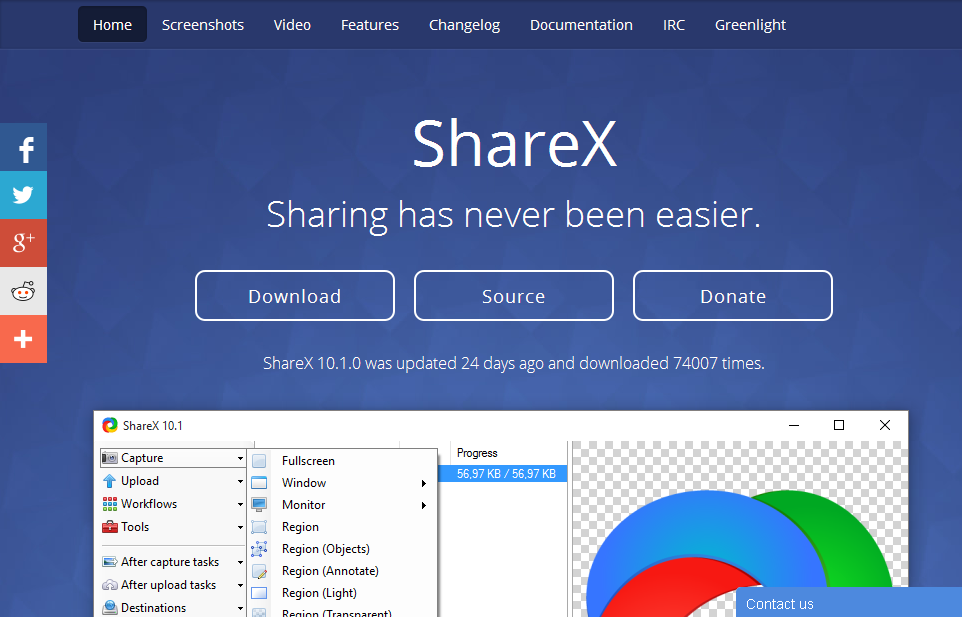 ShareX is a modern screen capturing, screen recording and file sharing online tool. The tool allows capturing a screenshot in a variety of modes, such as full screen, window, monitor, rectangle, polygon and more. ShareX also offers various after-capture tasks like annotating, adding effects, watermarking, uploading and printing.
Also See: 5 Creative Marketing Tools to Boost Your Business Growth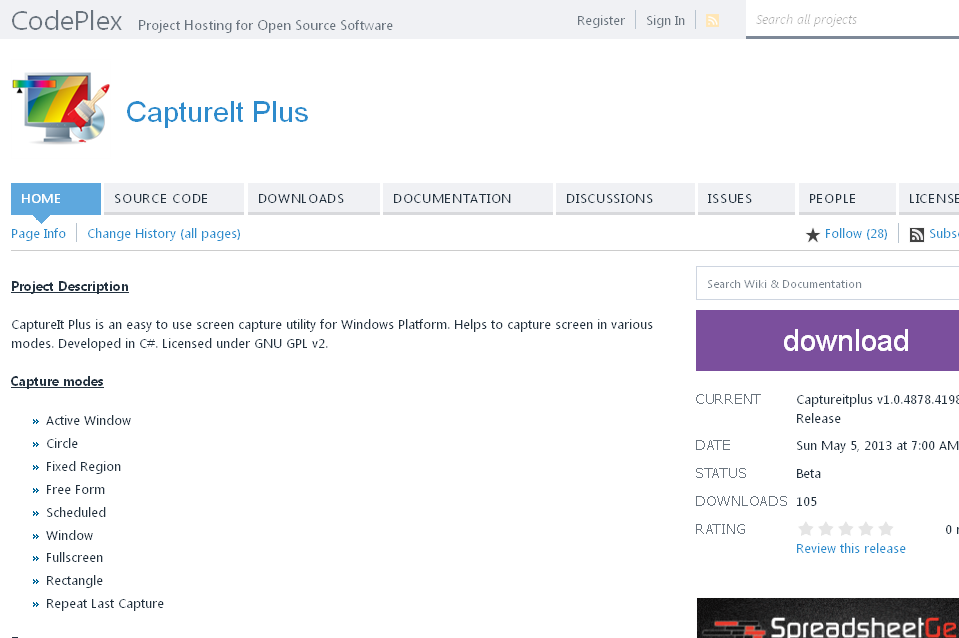 CaptureIt Plus is a screen capture tool for Windows platform. The tool allows various capture modes, including full screen, rectangle, active window, fixed region and more. It supports various output formats such as, JPG, PNG, GIF and BMP. CaptureIt Plus also provides other features, including custom keyboard shortcuts for capture modes, support for executing plugins as well as add-on tools like Color Picker and Screenshot Editor.

Skitch is a popular screen-grab tool from Evernote. You can take a screenshot of the relevant portion with accuracy using annotation and markup. Moreover, you can also customize your screenshots with shapes, arrows and sketches. Skitch works on desktops, tablets and smart phones so you can share your work with others easily.
Also Check: 10 Useful Tools for Meteor Developers

Jing is an advanced screen recording and screen capturing tool. It allows capturing screenshots of selected region or window on your computer screen. Moreover, you can mark up a screenshot with a text box, arrow, highlight or picture caption. Moreover, uploading your screenshots to Screencast.com and sharing them over social media and other web platforms is equally simple.

EasyCapture is a basic application for capturing screenshots in various modes, such as active window, scrolling window, fixed rectangle and full screen. The application offers some editing features, such as zooming, cropping, adjusting colors, applying effects and more.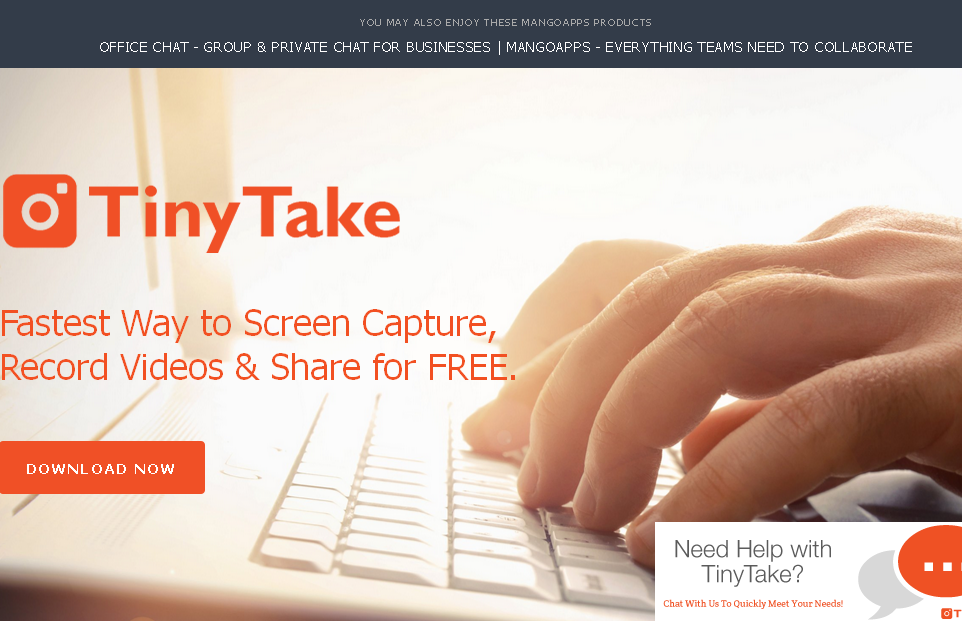 Tiny Take is a Microsoft Windows product that lets you capture screenshots and videos of a computer screen. The tool also offers features to add comments, annotate screenshots, store screenshots and videos in the cloud and copy to clipboard to get a shareable URL link.
Also Read: 15 Useful UI and UX Tools and Resources for Designers

Gadwin is a modern software program for taking screenshots. It allows users to instantly take a printout of the screenshot, save to the clipboard or get a URL link for e-mailing it to others.  Gadwin supports six different image formats and is compatible with Windows platform. Moreover, users can also mark up screen captures by adding colorful speech bubbles, customizable arrows, blur effects and more.

Greenshot is a lightweight screen capture software tool for Windows platform. It allows taking screenshots of a selected region, full screen, window or an entire web page (scrolling). Greenshot also provides a range of after-capture tasks, such as annotating, highlighting and more. Using Greenshot, users can save screenshot files, copy to clipboard, print, attach to e-mail and upload screenshots to image websites like Flickr and Picasa.
Also See: The 15 Best Free Tools for Your Search Optimization Needs

Screen Capturer is a high utility online tool for taking screenshots.  It allows capturing screenshots, animations (screen casts) with sound, screen grabs of full screen window/selected region and more. You can save screenshots in popular image file formats, such as png, gif, jpg, bmp and tiff.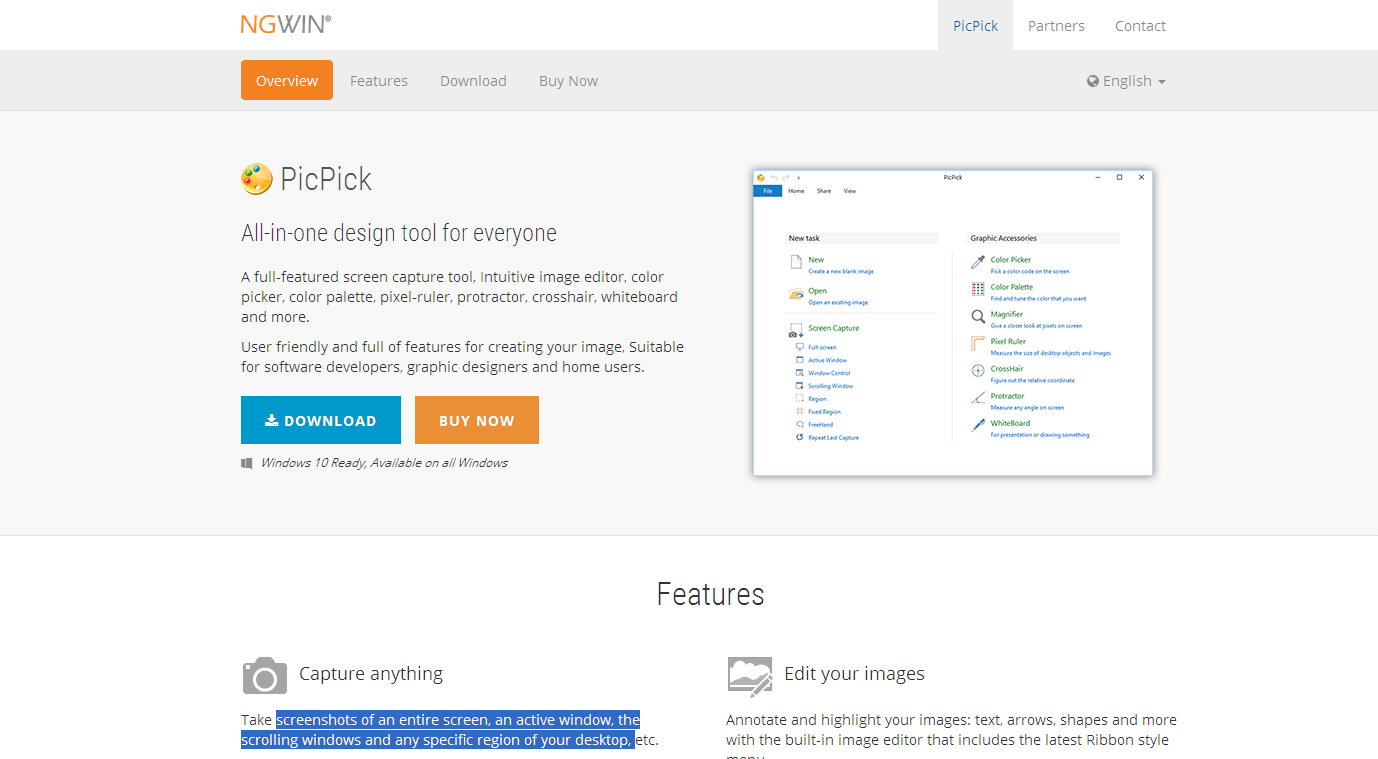 PicPick is a full-fledged, screen capture tool which allows taking screenshots of an entire screen, an active window, a scrolling window and any specific region. The tool also lets you add effects and annotate the screenshots. PicPick integrates with Google Drive, Evernote, Facebook, Twitter, Dropbox and more, so you can share or embed screenshots easily. Moreover, PicPick is more than just a screen capture tool. It also features a range of other useful tools, such as image editor, color picker, color palette, pixel-ruler, protractor, crosshair and whiteboard.
Conclusion: –
With that, we come to the end of our list. I must tell you that screenshots breathe life in to our social media posts, instructional guides and business presentations. These screenshot tools are highly useful for social media users, project managers, software developers, technical writers, bloggers and others.
You can use these tools and let others know about your experience of using them. Moreover, if you know or have used any other screenshot tools then feel free to mention their names in the comments section below. Good Luck.