Today, graphic designers have multiple opportunities in various designing fields. After, moving through various print and web designing processes, designers are entering in to the world of UI and UX designing. Unlike other creative pursuits, like logo designing, 2D/3D animation, information graphics, motion graphics and more, UI and UX designing is very different. User Interface (UI) designing is the process of developing a front-end interface for enabling human-machine interaction. While, user experience (UX) designing involves studying various aspects of human-machine interaction, such as usability, functionality, interaction design, information architecture design and more.
In user interface (UI) designing, graphic designers are able to pour their creative ideas in to one single project. It involves using various visual elements, such as colors, symbols, transition effects, images and more. Typically, both UI and UX designers work as a team to define and develop interface behavior and its functionality and offer a communication model between a user and an application or website. Of course, there are systems engineers, I.T. professionals and others that contribute to the designing process.
So, what are the various aspects which are critical to UI and UX development? I have listed down some of them:
Creating wireframes for site maps.
Storyboarding for defining interaction patterns.
Developing navigation maps.
Creating graphic mockups.
Testing functionality.
Conducting user testing.
Designers use a variety of tools and resources for getting these tasks done. There are a range of testing, prototyping, simulation and other tools for facilitating UI and UX designing process. I have compiled a list of such online tools and resources that aid designers in their development work. Alright, so check out this list of 15 UI and UX tools for designers.

Proto.io is a prototyping tool for application development. It contains a vast collection of UI libraries as well as interactive UI components for implementation of Material Design features. The tool also offers features, such as color adjustments, filters, multi-file upload and more. Proto.io syncs with DropBox to provide a real-time online collaboration feature for designers while working in a team.

Pidoco is a modern prototyping software application used for web, mobile and enterprise application development. It offers a cloud-based platform for developing wireframes, mobile simulations, mock-ups and UX prototypes. The application offers in-built templates for facilitating faster prototyping as well as provides real-time collaboration features. With Pidoco, you can develop interactive prototypes as well as run mobile simulations for iOS and Android devices in real-time.
Also See: 5 Tips for Designers Who Want to Earn More Money

InVision is a robust tool to transform static designs in to interactive prototypes using features, such as animations, gestures and transitions. The tool offers a cloud-based platform to allow real-time collaboration while developing prototypes for mobile and enterprise applications. InVision also allows developing prototypes for Apple Watch and Android Wear.

UserTesting is a modern testing tool for testing websites, applications, prototypes and more on desktops, tablets and mobile devices.  The tool works as a user research platform that allows you to make your target audience test your website or apps. User Testing provides valuable feedback gathered from your target audience in the form of videos, metrics, statistical data and more.
Also Read: Top 10 Tools for Examining the UX of Your Website Design

PowerMockup is a powerful mockup and wireframe tool dedicated for use in PowerPoint. The application provides a broad collection of UI components designed out of PowerPoint shapes. These elements can be used for creating screen prototypes of various mobile, web and desktop applications right inside PowerPoint. PowerMockup also offers some great collaboration and sharing features.

PickFu is a polling platform that helps to find solutions for designing and marketing ideas. It is a great tool to receive suggestions, comments and feedback from US-based responders about any designing idea for logos, book covers, UI mock ups and more.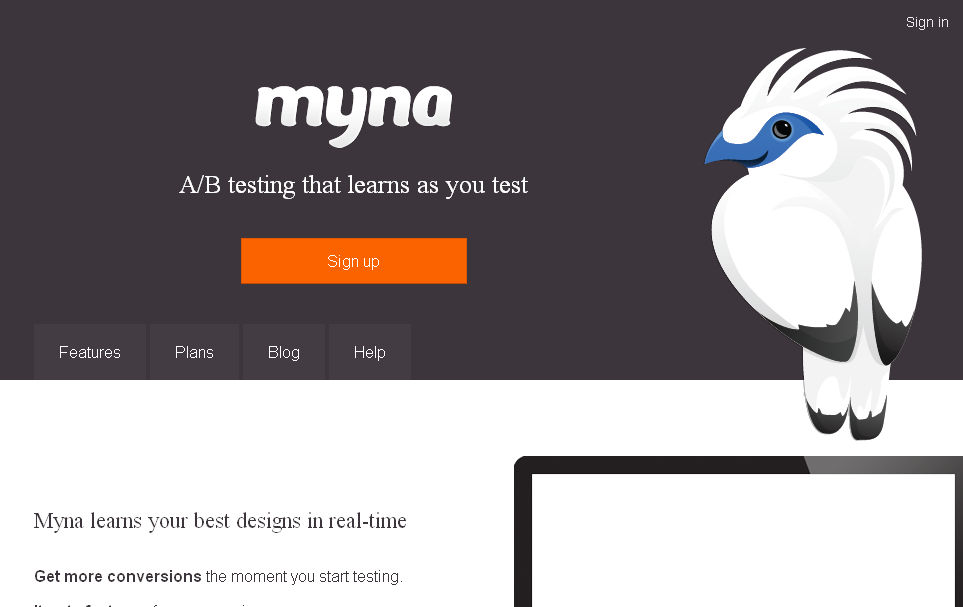 Myna is a robust A/B testing or split testing tool used by graphic designers and web developers. The tool conducts tests on individual visitors and provides insightful feedback about the different versions of your work. You can use Myna for web page design, e-mail design, ads, UI designs and more.
Also Check: 24 Free Mockup and Wireframe Tools for Web Designers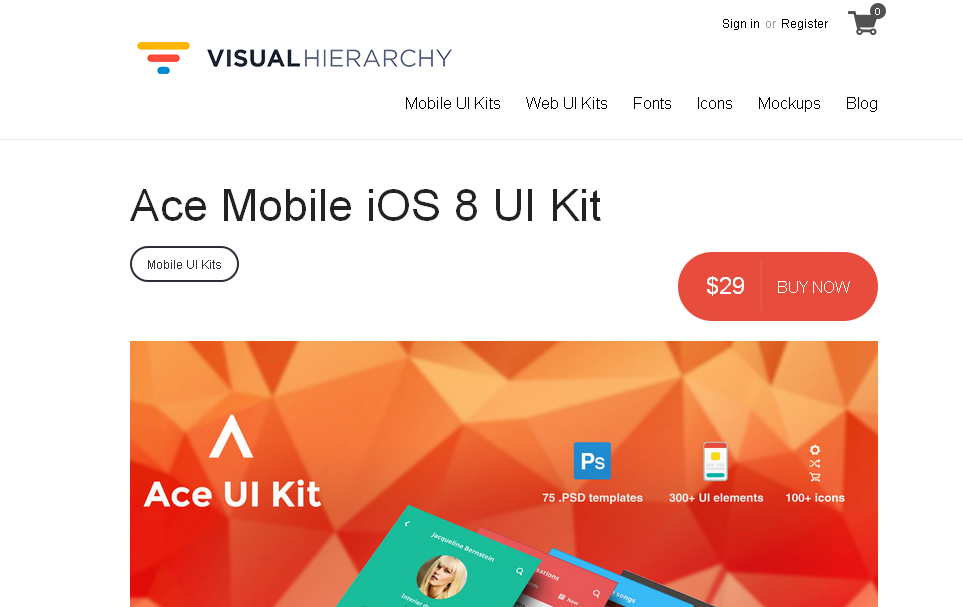 Ace UI is a mobile UI toolkit dedicated especially to iOS 8 mobile application development. It offers a vast collection of font types, icons, PSD templates and other UI elements. Moreover, it also provides wireframe and prototyping toolkits for effective app development.

Form is a robust prototyping tool that lets you build and customize native prototypes directly on the device. The tool offers the latest Material Design components as well as lets you build custom components.

MouseStats is a popular UX analysis tool that offers various modern features for monitoring user interaction with a website. The tool offers various services, such as video recording of browsing sessions, scroll heat maps, statistical data, surveying and more.
Also See: Top 12 Tools for Designers To Create Infographics

POP or Prototyping On Paper is a cool application for transforming hand-made sketches and mockups in to interactive prototypes. The application works on various platforms and devices as well as integrates with DropBox allowing real-time collaboration.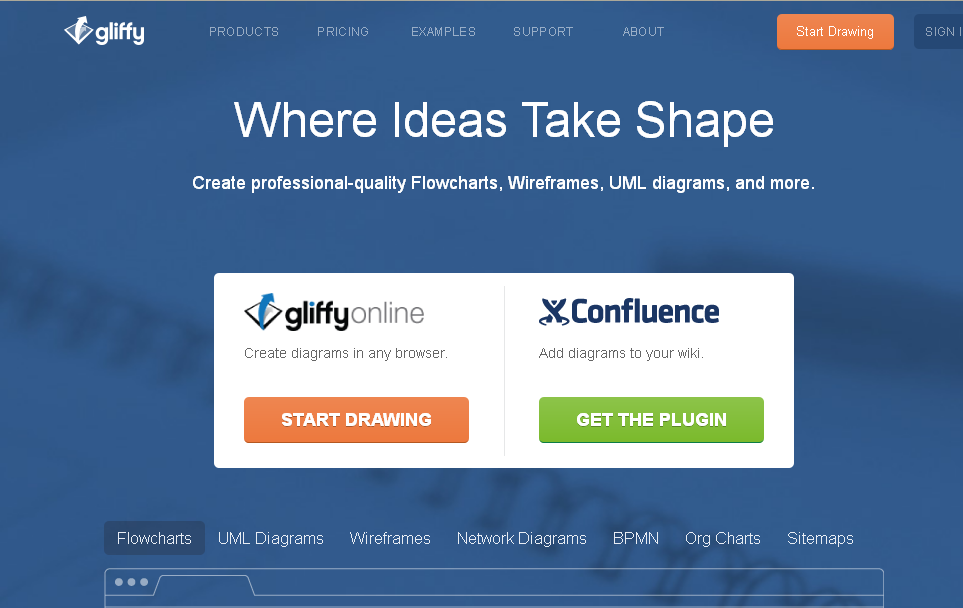 Gliffy is a professional designing application with online collaboration features. The tool lets you design professional diagrams, technical drawings, wireframes, flow charts, network diagrams, site maps and more.

Antetype is a software application for developing interactive UI prototypes. The application offers over 400 pre-designed widgets for major platforms. It offers features, such as dynamic layout, responsive designing features, property binding, breakpoints, presentation mode, nesting, annotations and more.
Also Read: 10 Web Design Trends for 2015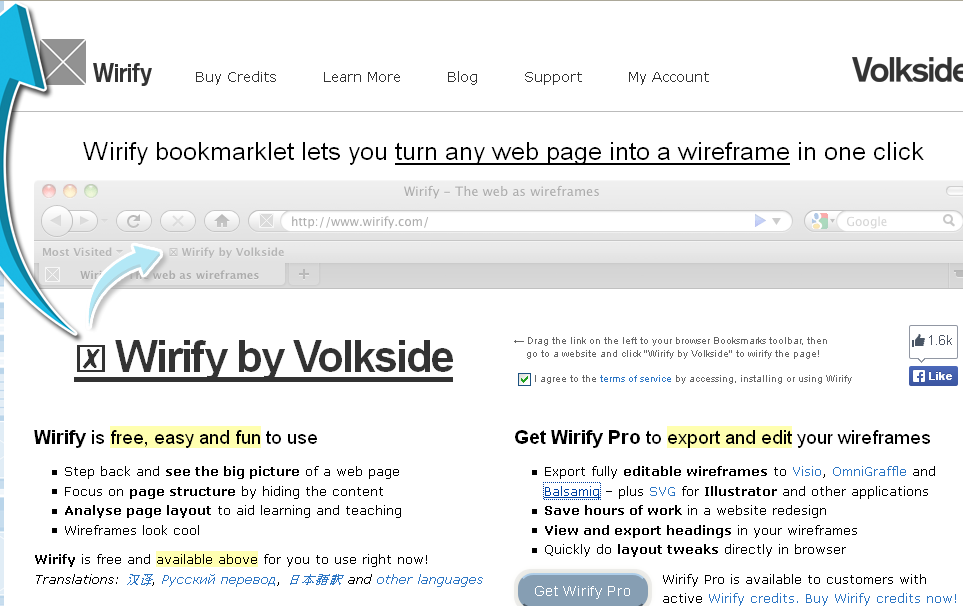 Wirify is a robust UX tool for turning web pages in to wireframes in a single click. The tool allows you to examine the page structure and layout of various websites. Moreover, you can edit your wireframes and export them to other designing applications, such as Balsamiq or Omnigraffle.

Naview is a powerful tool for designing navigation prototypes and testing navigation usability. Using Naview, you can preview information architecture structure and sitemap. Moreover, the tool allows you to develop drop-down menus and edit navigational structures directly in the browser.
Conclusion:
There are three types of graphical user interfaces that are used in the web world. They are tool user interface, desktop user interface and process user interface. The scope of UI and UX designing field is gaining more prominence due to an increased usage of computer technology in various sectors. We can expect the release of some more UI and UX tools and resources for web development in the near future.
Modern UI and UX tools come with built-in functionality and features that assist designers in their projects to a considerable extent. These tools also bring some innovative results that can improve the visual and functional aspects of UI and UX development.
The list contains valuable information on the current tools and resources for UI and UX designing. If your favorite tool is not featured on the list then you can definitely mention about it in the comments section below. Good Luck!