Are you looking to develop your business and projects online and in an easy way? Then here in this post I have listed top 11 web development tools to help you grow your business. You don't need to worry if you don't belong to technical field, these tools are easy to use and also very cost effective. So take a look on it and start your web development process today.
1) uKit – Website Builder for Small Business

uKit is a completely code­free website builder with a focus on business features. Designed to meet the needs of the average non­tech­savvy business owner, uKit makes it easy to build a solid web presence and successfully grow your business online. This is possible thanks to its great choice  of in­house  and  third­party  widgets  that  you  can  integrate  into  your  website  simply  by dragging  them  onto  the  canvas  in  the  control  panel.  The most popular widgets are LiveChat, MailChimp, SoundCloud and SlideShare, among others. uKit offers a library of beautiful responsive templates in different business categories, with all the latest design trends and features to help you build a modern, professional­looking site. Sign up for free and get online in minutes!

Usersnap helps you improve your website by receiving feedback from your users via screenshots. With Usersnap you can share and exchange opinions with other people about the look and the content of your site.
The bug tracking is made by reporting their clicks, taps and scrolls. Also, Usersnap lets you find out about the JavaScript errors as they happened, along with some other tips and information needed for debugging. Some of the best things at Usersnap is that it does not slow down your website, it matches your corporate identity by choosing a suited theme for you, and it has a really easy-to-use feedback widget that makes interacting with people super easy and fast.
Also See: 10 Best Online Invoicing Services for Your Business

I think all of you have a lot of applications installed ton your phones, whether they are for work, games or socializing. But have you ever thought of creating your own mobile app by yourself? With GoodBarber, you can easily do that. It gives you the chance to build a mobile application in four simple steps: design your app, add your content, check the results and publish your app on the App Store and Google Play. You can choose from many different themes and photos to enhance your app. For help, you can consult their team, who are happy to guide you.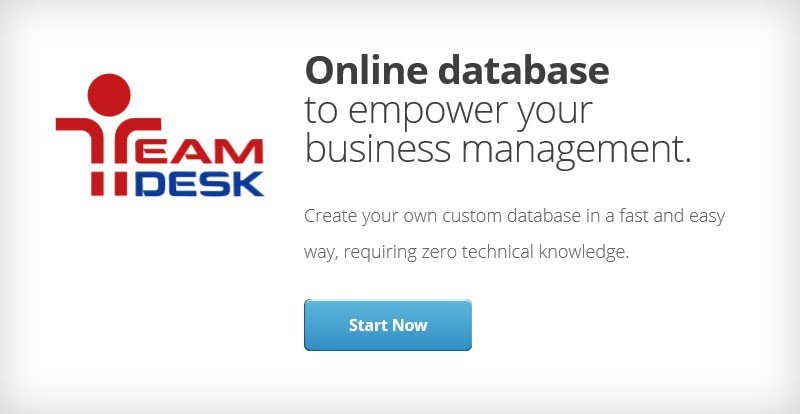 Sometimes, we need to have things a little bit more organized in order to succeed in some parts of life. For example, when having a business, it is really important to keep all the information in place and accessible for all the team members. TeamDesk helps us with that by allowing us to create databases that you can design the way you want, by choosing a predefined theme or from scratch.
Also Check: 10 Free Open Source Software's For Building Ecommerce Websites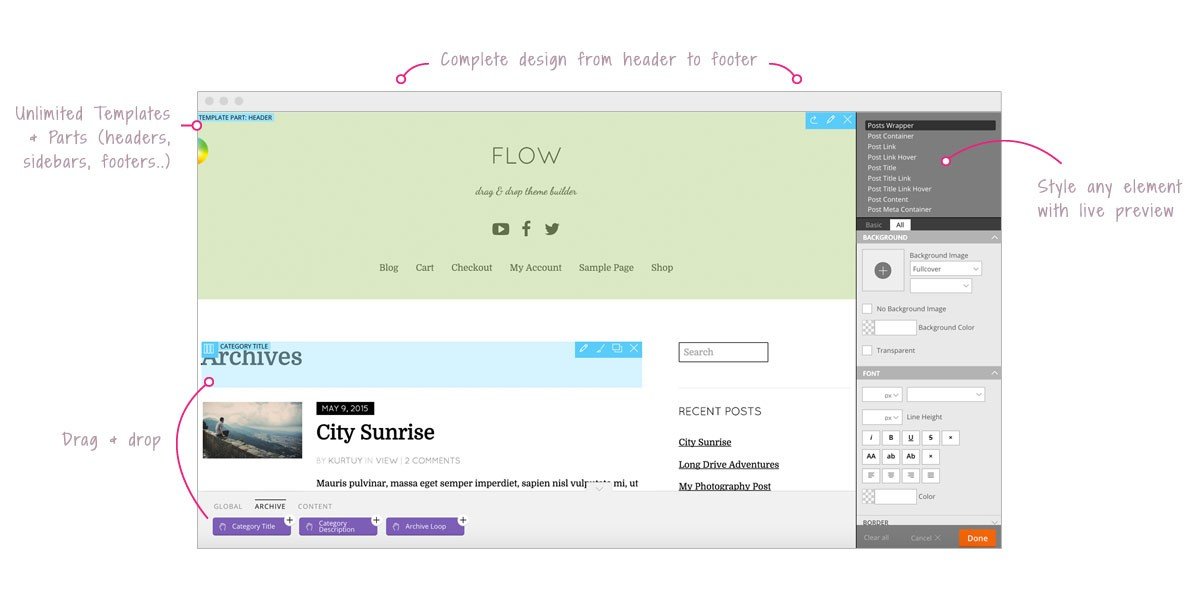 Similar to the Themify Builder, Flow is made for unexperienced users in order to help them create their desired WordPress themes, in no time and with no effort. It has a drag-n-drop interface and it requires no PHP, CSS or FTP. It allows you to build templates like homepage, categories, posts, pages, and custom post types and also to style all the elements on the design. The themes are importable and exportable, using the import button. Also, everything is free, so you do not need to worry about paying money!

If you would like a really good analytics tool that will help you in understanding your users' behaviour, you should try Hotjar, which has a range of special features made for helping you in tracking what your visitors are doing on your site. Therefore, you can know find out about their click, taps, scrolls and also about the pages they enjoy the most.
Also Read: 10 Free Tools and Apps for Organizing & Collaborating

Codelobster is an IDE for PHP development. It has several plugins, some of the best being Codeigniter and jQuery, which add the functions definitions to the IDE so the autocomplete will work as you expect. It is a good choice for people who can't afford expensive softwares.

Frontify is more than just an interesting SaaS product for design teams. It provides collaborative features for getting design feedback, creating specifications, documentation and style guides, and linking pages together.
Also See: 10 Email Marketing Apps for Creating Email Newsletters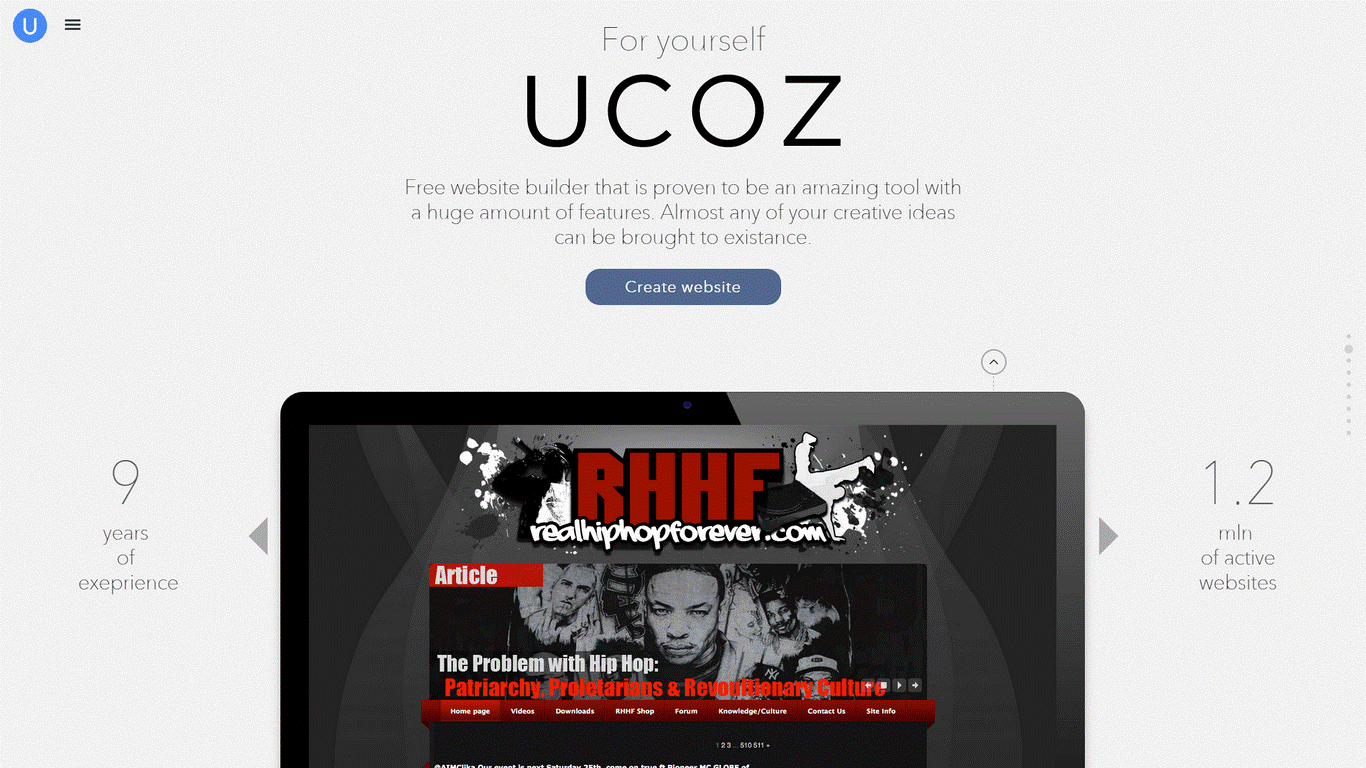 If you know a thing or two about coding, then uCoz website builder is right for you. It's a feature­heavy platform for advanced users that gives you full code control, so that you can create an exceptional website. It's a system of customizable building blocks called modules that you can enable to extend your others. For its flexibility and affordable pricing, uCoz is awarded the first place among top website builders at SuperWebsiteBuilders.com.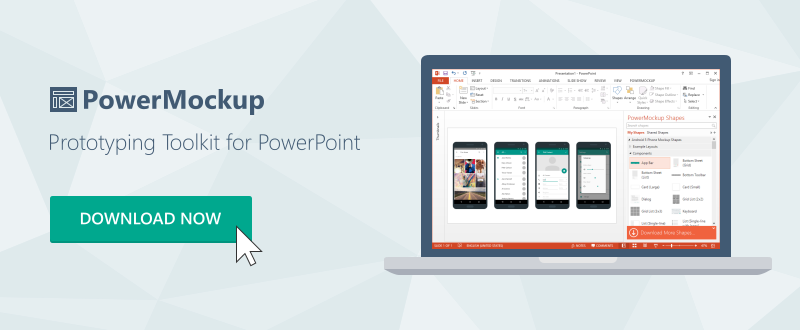 You can easily create and use wireframes and mockups for your PowerPoint presentations just by using PowerMockup, a really fun toolkit. It has a large library but you can also create your own shapes and icons in order to share them with other users and it is easy to use as you just have to select the shapes that you want then drag them to your PowerPoint slide.
Also Check: 10 Alternatives to LinkedIn for Entrepreneurs

Web page previews are a great way to liven up a text-heavy web page and make it more visually appealing. They also enhance navigation, but they can be difficult to manage. To fully automate a large number of previews, a website screenshot service, such as ShrinkTheWeb, can lessen the burden.
Thats all folks, these are some great tools which we found in previous month and thought of sharing with you all. I believe these tools will be of great use for your business or project development. You can leave your feedback or review of these tools by commenting below.