I have tried almost every type of advertising type out there, and I have learned a ton of things along the way. I have created thousands of dollars in revenue, never investing more than my time, dedication and passion for what I do. This is what internet enables us to do, generate a living without having to invest a single penny.
It's not the same for everyone, and some people struggle making even a $100 of their blog over a period of many years. There are those bloggers who take the route of accepting paid link offers and generally a low quality type of advertising form.
I constantly receive emails offering me to place ads on my posts that would relate with the clients website. It's bad practice, and it can hurt me in the long-term – which is the reason I decline such offers.
For many, AdSense is still a very valuable choice and can generate thousands of dollars of revenue per month, if the traffic and ad placement is right. I used to be a publisher myself, and from what I can remember – my record earnings were $3,000 per month from a similar blog to this that was receiving roughly 100,000 monthly visitors.

I had to close the blog as Google started tracking and hunting down sites that use manipulative tactics to gain rankings. (what everyone was doing at the time)
Direct Ad Networks
With that out of the way, the first type of advertising to use on your blog is a direct ad network like AdSense (read the official announcement here) itself. It gives you the ability to have a simple dashboard to manage all your advertising needs from. You can choose ad types, sizes and even change the way they look in order to integrate them seamlessly with your blog.

BuySellAds is another known network that offers direct advertising opportunities for websites that receive a significant amount of traffic. BSA will only accept sites that fall under their specific categories, so make sure to check those out first.
You can also try and check out some of the internet marketing forums, where you'll find that some of the forums offer a sales / service section in which you can purchase advertisements on peoples blogs. Just don't confuse it with buying direct links which can leave a negative effect on your rankings.
Selling Your Services
You're probably good at something, even if it's just writing or blogging – you can still sell your services and earn a decent amount of money. I've got a 'Hire Me' page setup on my blog, and it's helping me to earn thousands of dollars a month by writing for other brands and companies online. It takes some time to master the craft, but it's one of the best paying jobs you can find that don't require to have a masters degree (which is a nice plus).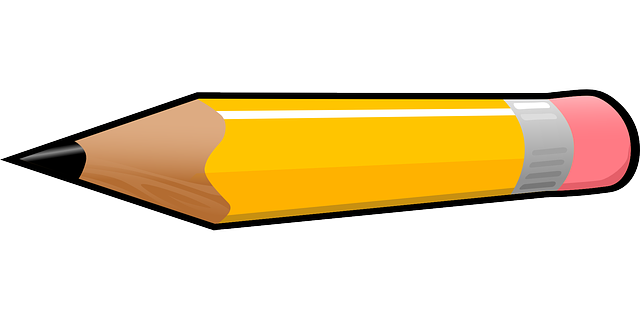 You can check out the post I've made about finding professional content writers, it's a list of platforms and businesses that allow writers to earn money through their craft. The signup process can be quite harsh, but if you're good enough – you'll be making a ton of money in no time.
It does not have to be writing, I'm only giving a real example of what helps me to earn a living online. It can be anything to you, like marketing services or WordPress development? I don't know what it is that you're good at, but I am guessing it's somewhat related to what I just mentioned.
Creating a Product
This is definitely one of the best ways to market yourself online, it only requires to come up with an unique idea and then put that idea to test. It so happens that a lot of online products that bloggers tend to sell are eBooks, which frankly are not that hard to make. It comes down to how good of a quality product you can produce, and how helpful the content is going to be to the customer.
Products help to build communities around the blog and it's author. I will be discussing and writing more about this in the future, as I launch my own products and platforms to the world. You can ask me directly if you need help with this particular form of advertising, and I'll see what I can do!
Affiliate Marketing
It doesn't have to always be your own product. You can easily sell someone else's products, until you feel confident enough to produce your own. I've written about increasing sales, and which affiliate marketing mistakes to avoid. I've specifically talked about increasing ClickBank sales (a huge affiliate marketing network), and how to generate more income through that channel.
Other notable affiliate marketing networks include ShareASale and LinkShare.
I will be writing more about affiliate marketing tips, tricks and guides in the near future – so please subscribe and stay tuned.
Types of Advertising Strategies
I've covered the four most common and basic ways of letting others help you earn money through your blog. Are you using any of these strategies already, and how are they working out for you? I'm always eager to hear others success stories, and how they got where they are now.
[ photo:
Yahoo!
]