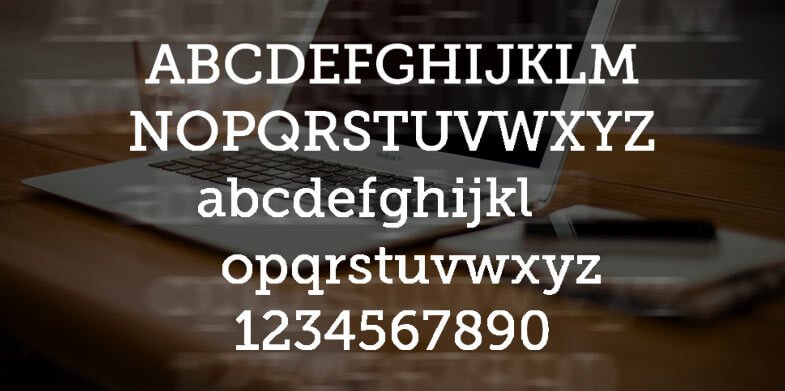 Serif fonts feature tiny decorative lines that appear as minute embellishments to the character being formed. The best way to make your brand stand out is to pay attention to the detail on your website, and using Serif fonts can add detail in the right way. Attention to detail will ensure that visitors are willing to interact and engage on your website. From looking at your font, they should be able to discern something about what you have to offer, as well as the products or services that you are dealing with.
In order to achieve this effect, you should find an excellent serif font that will express your brand, as it will have an influence on the visitor's perception. Your serif font needs to be legible, so that you content can be read with ease, as well as being expressive. It also helps if it looks fabulous. Here are some amazing serif fonts that you should consider.

If you are looking for a serif font that you can use for your headlines, one that is smart, easy to read, elegant and also bold, you will do very well with grad. It is perfect for use in the menu as well and it can capture the attention of readers due to its classic and clear simplicity. It is a versatile serif font that can be effective on a range of websites, such as those that portray professional news, as well as making a statement on a personal blog.

First designed in 1931, this is a serif font that has stood the test of time, and with good reason. The Times serif typeface is amongst the most preferred by many web designers especially if the text will be printed. It is a perfect font for business websites in the field of publishing, newspapers and any other related areas. Since it has been around for so long, it is instantly recognized and readers are familiar with all its lines and curves. This is a classic font that can be used for a standard website.

Parkinson is an expressive font that works very well when used in large blocks of texts. It is easy to read and has numerous varieties with slight differences to better suit your style. It has subtle elegance that gives it a modern touch for a serif font.
Also See: 10 Best Free Online Tools for Designing Fonts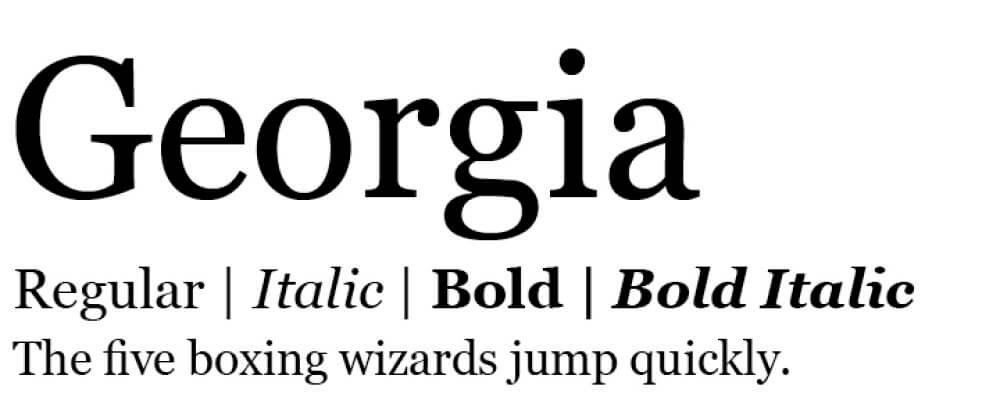 Georgia is a friendly and charming serif font. It gives your website an attractive and approachable feel, which even goes as far as encouraging others to share your content. You can be assured that your website visitors will be able to read through the text with ease once you choose this serif font because the letters are very clear, even with low screen resolution. There are four weights of this font to choose from, which are regular and bold, italic and bold italic. This font is ideal for using on a personal blog.

If you pay attention to what is happening on Wall Street, then you will instantly recognize this Serif font as it is used for most of the print from Wall Street. For a business website that is looking to stand apart from the rest of the pack, this is an excellent serif font to use. The letters are adequately spaced, giving the impression that all the information is relevant as there is no crowding. It portrays seriousness, professionalism and elegance all at the same time.

Caslon is said to be the simplest and the most popular typeface for many websites. It was created centuries ago in 1725 and was initially used by royalty. This is because it is easy to read and go through the texts without losing focus. This serif font has the advantage of being legible even when people are reading it from a distance. It gives any website a touch of class.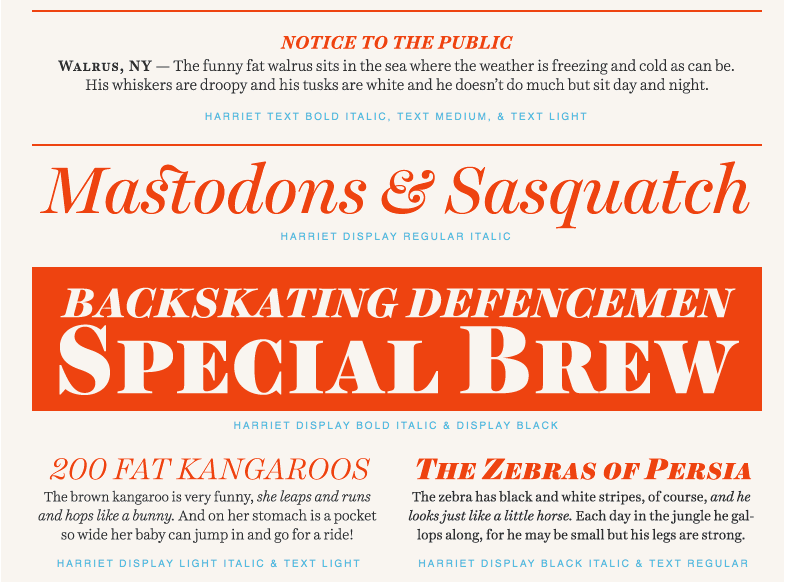 Harriet is a typeface that has it all, making it best to use in different kinds of websites. It can be used to portray femininity, to give a traditional touch to a website and also to display modern tastes. This is a type of typeface that can be used both in the headlines as well as in the body with brilliant results. It will make your website appear more valuable at a glance.
Also Check: 20 Free Fonts for Graphic and Web Designers

If you are searching for a beautiful and professional looking typeface for your website, you will love Arno pro. This font will catch the attention of any reader as it is warm and comforting to the readers. It is suitable for the headlines and for the body as well. There are also plenty of font weights that you can choose from, adding to the versatility of this font.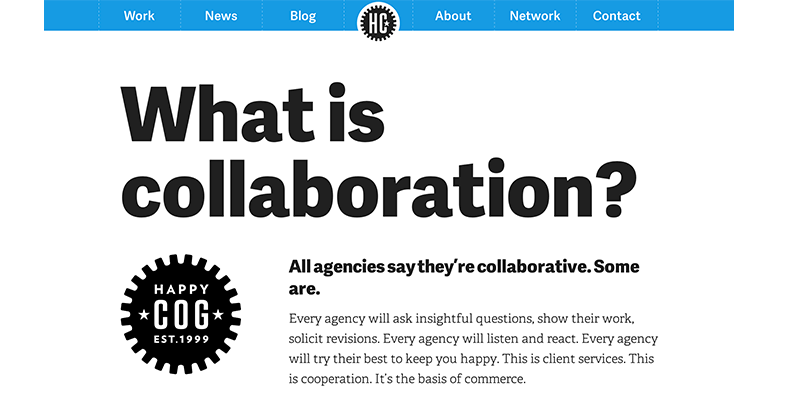 Adelle is another great typeface that will work very well when used in headiness as well as in the body. It is best used in texts that are continuous. It is great looking and classic font and can be used on different kinds of websites. When you look at it, the words that come to mind are that it is bold, and making a powerful statement.

This is one of the simplest and most professional looking typefaces you can apply on your website. It is highly popular on European websites. It is simple to read and can be used in both headlines and the body. If you are using it on wide columns, you will notice the best that this font has to offer. There are fonts weights varieties that you can choose from depending on the look that you want to achieve. These include italic, pro insertio, bold, insertio and regular.
When you are looking for the right serif font for your website, you have to consider what you are trying to communicate, and how you want to define your message. In addition, your target audience must be at the forefront of your decision, so that they have a brilliant experience.