I've covered quite a bit of tool categories lately, with some getting plenty of exposure. I'm grateful that these posts perform as well as they do, as it gives me the green light for creating more. I hope this one will be just as good as all the other ones, be sure to spread the word if you've enjoyed any of them!
Today we're going to take a look at five premium tools for promoting content, and distributing content to social networks, news outlets and press release databases. You'll want to take a closer look at these tools if you're a business that's growing quickly and steadily – and is in need of tools that help promote, while also help to save valuable time.
To make it a little bit easier to understand – these tools are essentially a way of automating a few tasks here and there, in order to save your time. You'll find that couple of these have partnerships with larger media outlets, which in turn can help to promote your content to the masses – if that is what you desire.
Let's not go into a super-long introduction, and rather see the list and judge for ourselves, perhaps we might find something of use for ourselves and our business.
Buffer, without a doubt, is one of the hottest startups in the industry right now. The team over at Buffer, they really love what they do – and it doesn't just show within the product itself, it shows on the amazing blog posts you can read and learn from. It's a content marketing match made in heaven.
Buffer is a marketing tool that will help you manage your Twitter and Facebook accounts to maximize your efforts. From the day you start using Buffer, you will be able to track analytics and tweet interactions. You will get a lovely list of suggestion tweets that you can send out every day, and one of the most appealing tools at the moment – the ability to schedule posts.
The free version is fairly basic, but you can begin by upgrading at $8.50/month to 'The Awesome Plan', which will give you a little bit more flexibility and also the ability to add team members. Just as I was writing this post, Buffer published a 2013 Year in Review post, what a coincidence right?
Head over to this post to learn more about Buffer.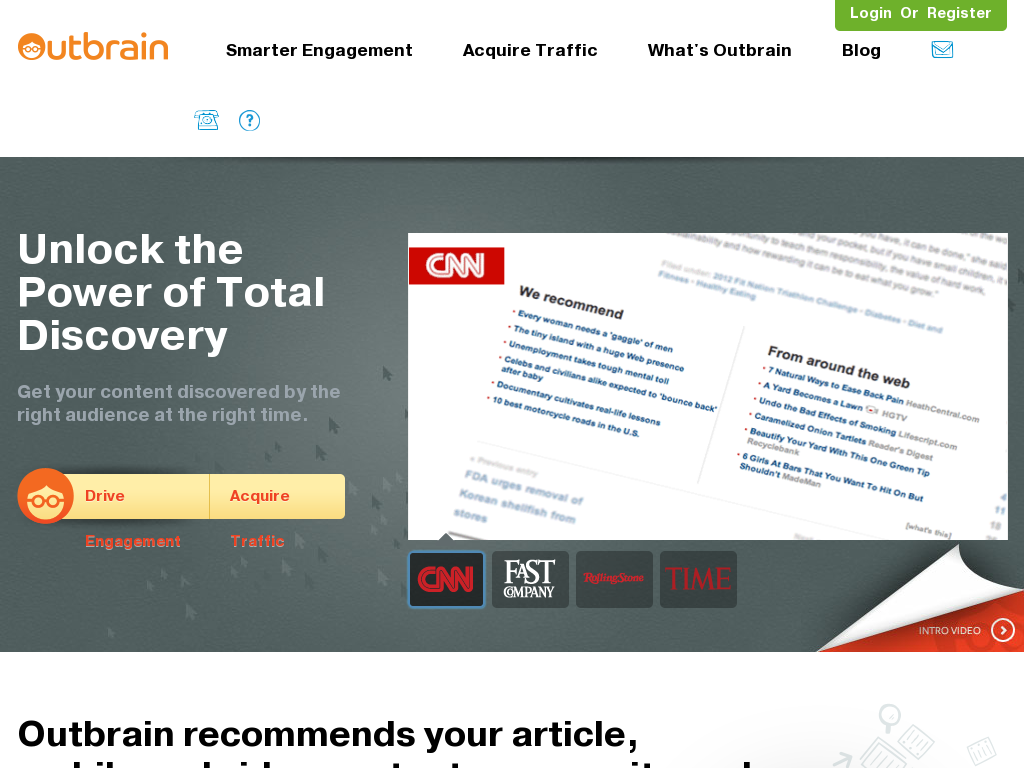 Outbrain doesn't just offer to become an advertiser, you can also become a publisher. The great thing about Outbrain is the fact that it has got connections within the industry with a lot of recognizable names like CNN for example, you're sure to get the right exposure – if the content is right!
How does Outbrain work?
Have great content
Submit your content to Outbrain
Your links appear on publisher sites
Drive traffic back to your site
You can pretty much expect to get exactly what you pay for, I love how simple and straightforward Outbrain is. If you've got the money, they've got the sales to drive to you. I'd begin with two different A/B tests and see which one performed the best – then launch that campaign again and see if it can make you any good money.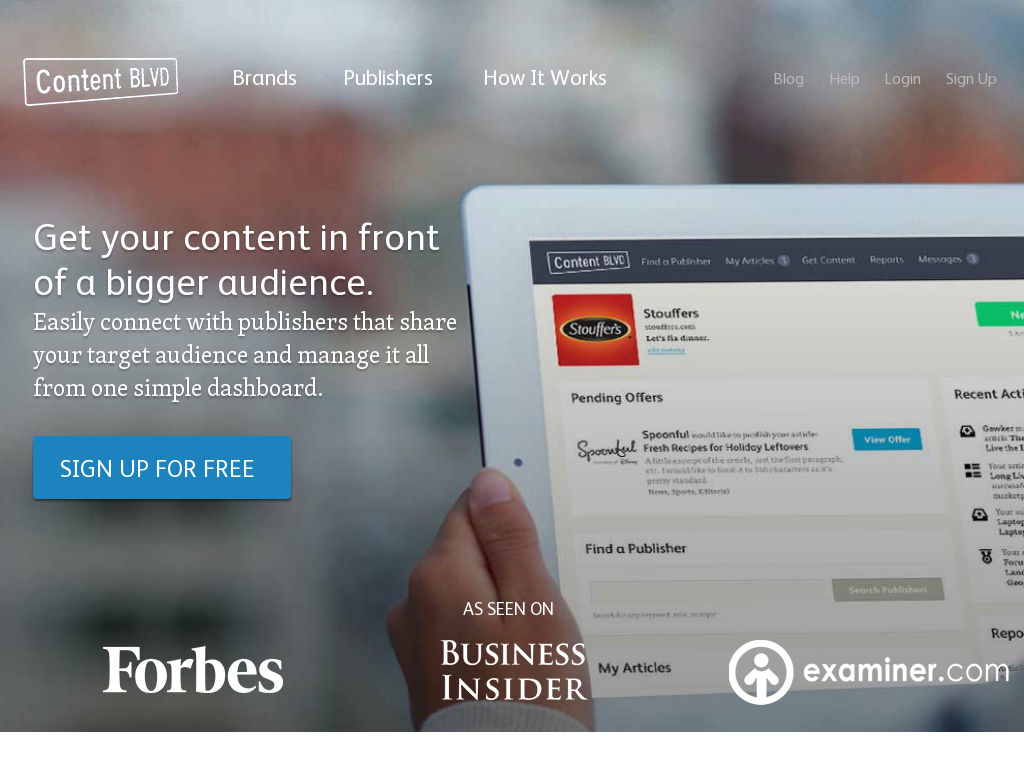 You can use Outbrain within the Content BLVD dashboard, and really maximize your online outreach. Content BLVD is also a very straightforward company that works closely with publishers from all around the world – who'd be interesting in helping you promote your content (post it for you).
You get all of the necessary tools within your Content BLVD dashboard panel to get you started quickly and easily. You'll be able to create posts within the dashboard and submit them for a review, before you can finally make the choice of selecting a publisher yourself – or depending on the suggested ones by Content BLVD itself.
Here is how it works:
Create a Profile
Submit an Article
Share It With Publishers
View Offers and Choose a Publisher
See Your Article Live
It's like making a good blog post, only you don't publish it on your own blog – it gets published to popular and related websites from the BLVD network. I'd give this network a try if you're looking to expose your content to professional bloggers and business owners.
Gravity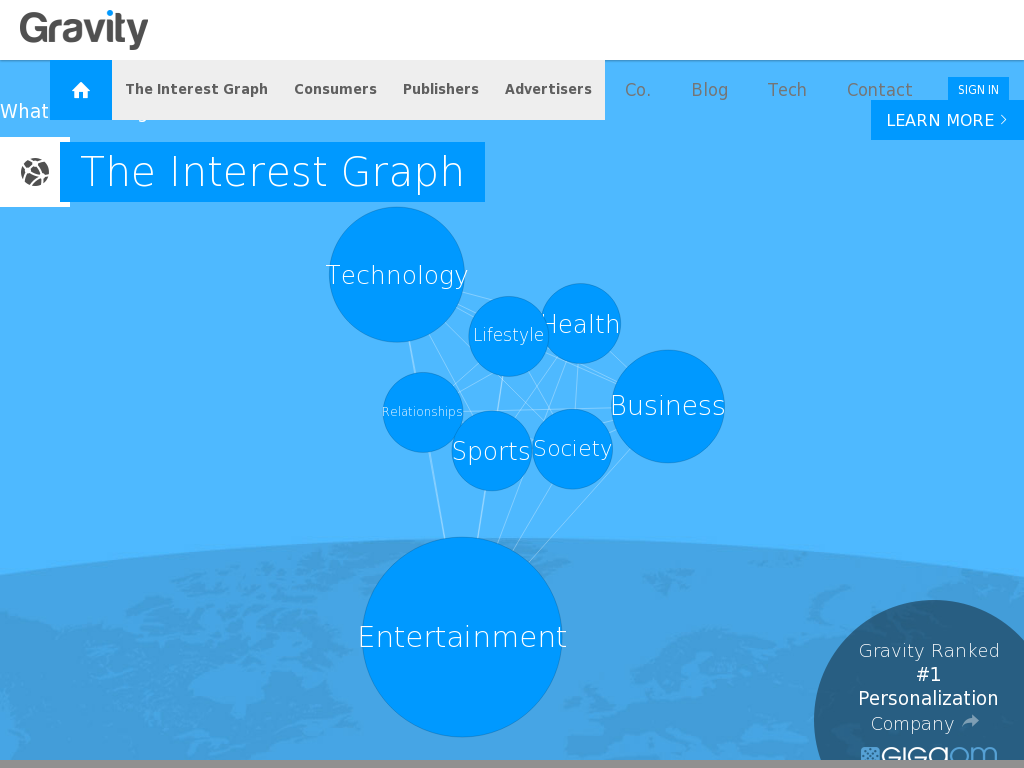 When we founded Gravity the vision was simple – "Let's Personalize the Internet." The foundation of our personalization engine is a framework we call the Interest Graph, which is the set of things you care about and how much you care about them. We generate interest graphs and apply them for personalization throughout our growing network of sites and apps. Our goal is nothing less than creating magical personalized experiences for you across the entire web.
In other words, Gravity uses it's huge network of publishers to promote your content directly to the consumer. You have tons of choices of how, why and when to do it. The company and the team itself is serious about what it does – so the only way to get a quote is going to be through the contact form. There is great talent behind this company.
The last content promotion tool / platform on our list is OneSpot, which also offers a variety of ways to help you promote your content to the right people – directly.
OneSpot allows you to promote all kinds of content, some of which are: social media posts, blog posts, whitepapers and even reviews. It's all about your own personal preference.
It comes down to this:
Create your content Spots
Distribute your content to the world
Optimize performance
Measure your results
'Spots' are your projects that you create from your dashboard, as a way of tracking results.
You can head over to the case studies page to check out a few reviews and analytics from using the OneSpot service. I can only say that it does come down to your own personal preference and the business needs.
Top 5 Premium Tools for Content Promotion & Distribution
I've tried to include a variety of tools to maximize your outreach through the enormous amounts of publishers these services provide. I hope you will be able to find new content promotion platform to call your home.
These tools cost money to run and maintain, so it's understandable that nobody is going to give them away for free. You'll have to get in touch specifically with each of the companies, to settle for a reasonable quote that you can afford. I'd much rather trust services that are premium and deliver the results – than trust a Google AdWords ad that tries to sell me '1,000,000 backlinks – fresh and ready to blast your website out of the universe!'.
I'll gladly hear your own opinion of these platforms!