The global gaming industry is expected to fall off from $167.2 billion in 2019 to $166.4 billion in 2020. The fall-off is mainly due to economic slowdown across nations owing to the COVID-19 outbreak and the measures to hold it.
Moreover, this industry is predicted to register a CAGR (Compound Annual Growth Rate) of 12% during the forecast period of 2020-2025. It is anticipated to increase further as more people stay at home due to the COVID-19 pandemic. That stated, we can expect new gaming trends to transform the face of the industry.
Game developers across rising economies are constantly aiming to improve gamer's experience, launching, and editing codes for various platforms, such as PlayStation, Xbox, and Windows PC, which are merged into one product offered to the gamers through the cloud platform.
It is also expected that video game profits can reach to $180.1 billion in 2021. We've already discovered that mobile gaming is taking over the world and its part of the market share is expected to grow by 59%. Moreover, PC games are forecasted to generate $32.3 billion in profits in 2021 and to have 19% of the global games market.
With this article, we hope to give you an idea of the track of these trends and the impact they will have on the market. So, let's check out the major trends and forecasts (2020-2021) which will have a major impact on the gaming industry:
Gaming Industry: 2020-2021 Trends to Look For
Taking into account the fact that the gaming industry evolves so fast, we can say with confidence that, in 2021, the world of games will be totally different. Based on various industry experts' opinions, these will be the foremost future trends: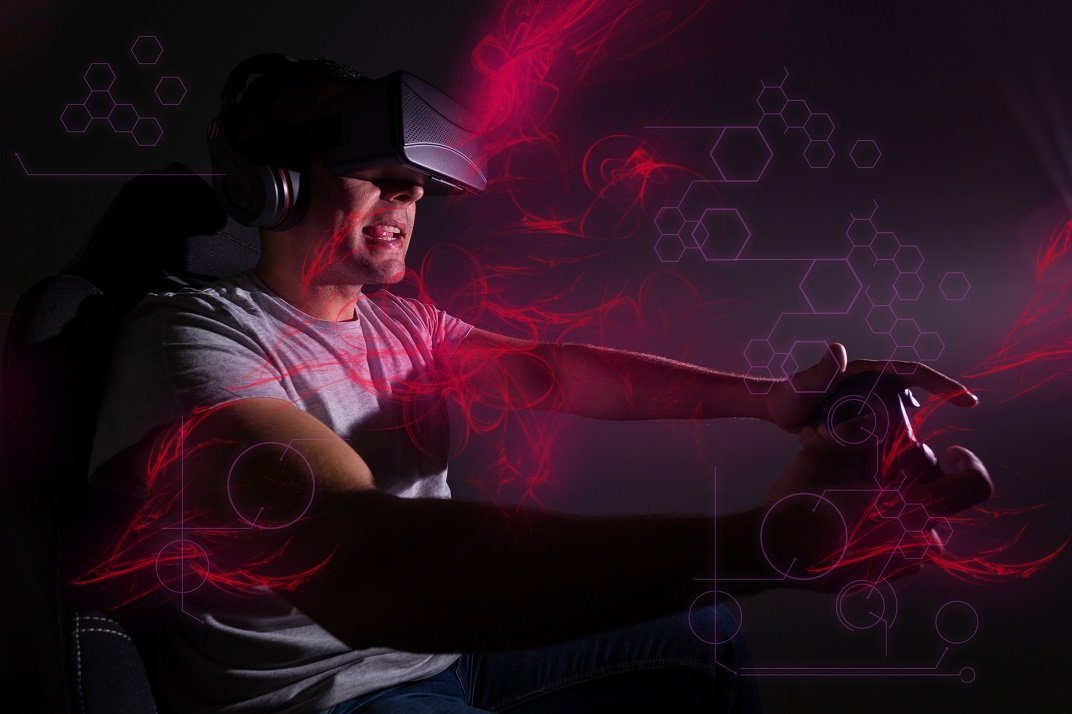 The technology can give players what they want – a "deep enticing experience". Presently, VR headsets are still very costly; technology development is forecasted to make them much more affordable for both experienced gamers and random players.
Also Read: Everything You Need To Know About Virtual Reality!
2. Augmented Reality 
It is also expected to become another major game-changer in the future. Why will it be so popular? These are a few reasons: AR will serve to make the game experience more interactive, due to the combination of the real world with the virtual one, the person will be interested in the game much more, and it will push the edges of reality, sometimes adding a motion control factor to the process.
Also Read: 5 Best Augmented Reality Games!
3. Better Graphics 
Video game graphics are getting much better and more realistic every year. To build a character, you can now completely digitize an alive actor, transfer his/her facial appearances and movements to the screen. Drawing details is also getting better, letting the gamer endure the maximum of emotions from the game. Of course, if you want everything to display in the best possible quality, you might need a proper monitor. If you compare an expensive monitor with other regular monitors, you can see a big difference. People who use their PC either for work, gaming, or video editing will tell you that going for the best 144hz 1080p monitor is most definitely a way to go, even now in 2021.
4. Face and Voice Recognition 
Face recognition technology has already been used in several fields, and gaming is one of them. The further development of technology recommends that soon players will get the chance to scan their appearance to develop characters similar to themselves in various games. A similar change is considered to be with human voice recognition. Using it, you will be capable to control the whole gameplay and even change the console on and off.
Also Read: Benefits Of Voice Technology And How It Is Changing The Future!
5. 5G will Continue to Power Advancements in Cloud Gaming 
It would be amplified to call 2019 the year of 5G, but 2019 was the year that signified the beginning of the transition towards global 5G adoption. 2020 may or may not be the year 5G truly becomes mainstream – but one thing's for sure, 5G will pursue to influence the latest advancement in the gaming business: cloud gaming.
In order to remain competitive, the device will require to heavily strengthen its broadcasting abilities and continue updating its library to serve its growing audience.
Also Read: 5G Investments: Coronavirus and the 5G Network Rollout
6. Smartphone 
The smartphone gaming market is witnessing rapid growth and is serving as a cost-effective opportunity for investors, mobile developers, and publishers.
Also, despite the COVID-19 outbreak affecting the tech world, online gaming is striking up its pace as one of the best options to stay at home entertainment. The market is seeing a vital uptick in downloads of various apps, and the time spent, and engagement in online games has also grown rapidly.
Major Highlights of the Gaming Market – Global Forecast 2020-2021
The gaming market forecast predicts that the market will register a CAGR of more than 10% during 2020-2021.

Detailed information on factors that will stimulate the growth of the gaming market during the next three years.

An accurate estimation of the global gaming market size and its contribution to the parent market.

Precise gaming market forecast on upcoming trends and variations in user behavior.

A complete analysis of the market's competing aspects and detailed information on several vendors.

Full details of factors that will challenge the growth of gaming companies.
How COVID-19 is taking the Gaming Industry to the Next Level?
Like many companies, the gaming industry is helping community initiatives to moderate the effects of COVID-19. Gaming is usually an at-home activity, and a constant stream of headlines has revealed that it is growing during the pandemic. Social actions aside, the outcome of COVID-19 on gaming has been a massive expansion of the audience available to publishers.
For the wider gaming industry, coronavirus creates temporary delays in the production of gaming hardware more likely as factories around the world face supply chain breaks. Furthermore, game developers are preparing for a loss in productivity as more employees work remotely.
Thus, no doubt that COVID-19 has boosted engagement in the gaming industry but it also has complicated hardware and software development that really needs to improve.
What Should Game Developers Take Into Account?
Based on all of the above, we can give one important piece of advice to game developers: if you want to stay buoyant in this business, follow the trends. Build games based on Virtual reality or Augmented reality, face and voice recognition that will have an amazing quality of graphics and will be easily available for mobile devices.
Do not focus only on one age group or just male/female players – think more broadly, strive to make the product that will be appealing for the largest possible group of people. Only by following these rules, developers of games will succeed in such a competitive field.
Key Conclusions of the Global Gaming Market –
The rising choice of augmented & virtual reality (VR) headsets is an emerging trend in the global gaming market.

Games as a service is a moderately new approach in the gaming market. It enhances user convenience, adaptability, engagement as well as time spent on games and is likely to drive the growth of the market during the forecast period (2020-2021).

Revenue generated by companies working in the gaming industry has also shown a vital hike over the year.
What will be the Future Outlook for the Global Games Market?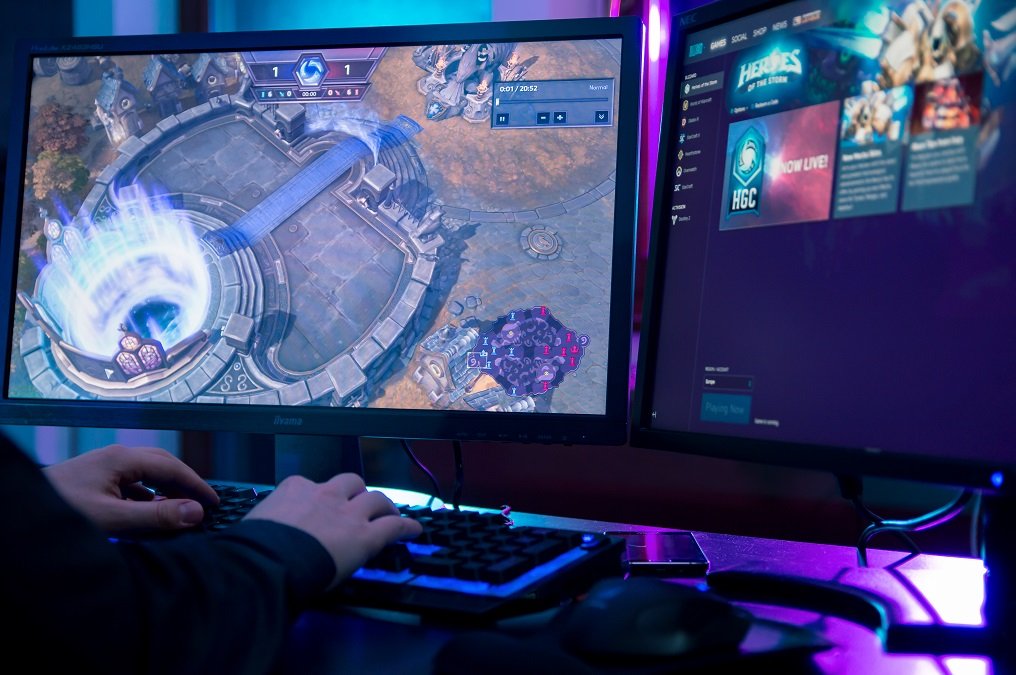 The games market will continue to grow in the following years, surpassing $200 billion at the end of 2023. By later, we forecast the games market to raise with a +8.3% CAGR to $200.8 billion.
Growth in console game revenues will firmly grow every year, although we do not predict revenues reaching double-digit growth before 5-6 years into the launch. Mobile gaming will continue to be the fastest-growing category overall.
Global Gaming Industry: Drivers and Restraints
The good news for investors in this market is gamers and publishers are increasingly getting common spots to take gaming to the peak of commercial success.
With the rise of technologies like intensive graphics, 3D virtual reality, and digital publishing, the gamer base persists to become more streamlined, and more effective by the minute for players in the gaming industry market. The future of the gaming industry looks brighter with a huge response for single-player console games like God of War 4, and multi-player games like Dota 2, PUBG.
However, issues such as privacy, laws, and regulations, and concerns relating to fraud during gaming transactions are predicted to slow down market growth, which is a key restraint for the market.
The Future of the Global Gaming Industry in 2021
In this COVID-19 pandemic situation, people are being forced to spend more time indoors, they're looking for new ways to pass the time – and they're increasingly turning to games. 2020 has been an interesting year for the gaming industry so far. With a new decade upon us, we're thrilled to see where the industry is heading in 2021.
Also Read: Future Gaming Technology Predictions That Will Blow Your Mind!
Conclusion 
As the pandemic has evoked media companies and brands that there remains an addressable market of highly engaged consumers. We should expect to see the gaming industry grow its partnerships with other entertainment sectors.
The global gaming market is expected to grow at a significant rate during the forecast period, between 2020 and 2026. In 2020, the market was growing at a moderate rate and with the rising adoption of plans by key players, the market is foreseen to rise over the projected outlook.
The higher interest in gaming may accelerate a shift that is already underway – towards the delivery of games via mobile and cloud-based platforms. With the growth in technological innovations, the gaming industry is surely expected to have a bright future.
Also Read: These Games Are Stunning In Their Simplicity & Incredibly Addictive Too!