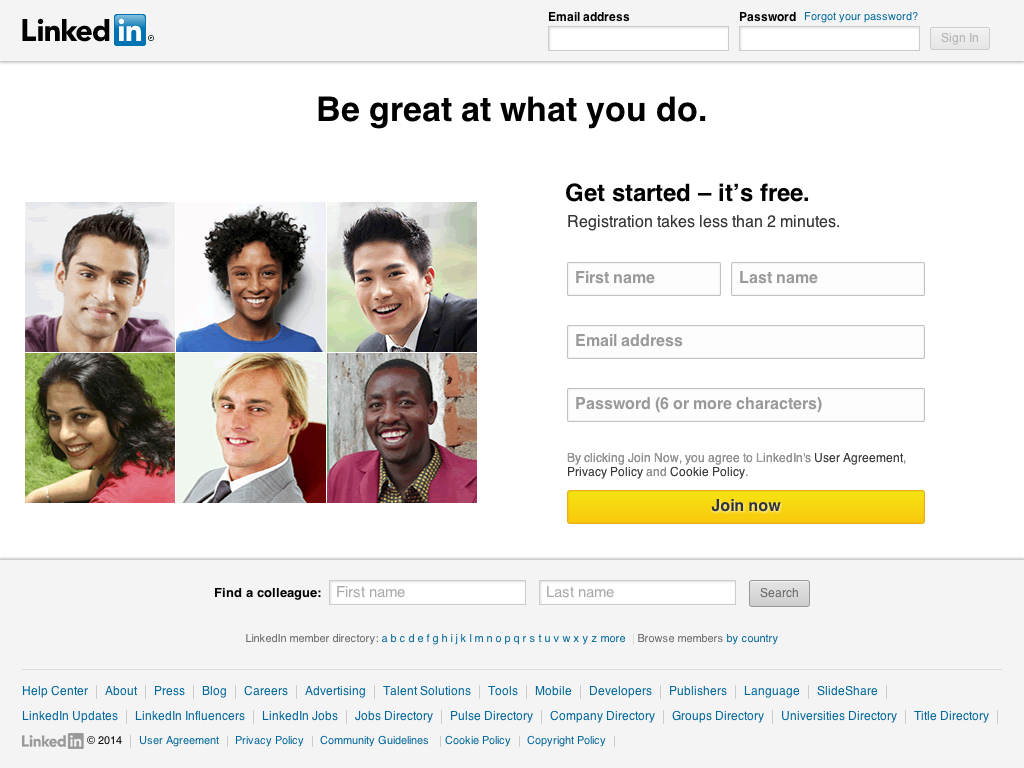 I use LinkedIn to connect with people I've done business with, or people who I've written about and/or mentioned on my blog. It gives me the space to engage directly, and also receive endorsements along the way – which may help me to get more work as my network grows. You can connect with me on LinkedIn here.
I'm not the big stereotype of believing that I should definitely know everyone on my network in real life. I'm an online marketer, and a lot of what I do involves communicating with people from all over the world. I'm not going to buy a plane ticket to go meet my new LinkedIn connection in real life, only to have it accept my invitation. That's just silly.
LinkedIn has been on my list of social networks to use and network on, only for a couple of short weeks and I've been trying to make the best of it. I'm more intrigued by the quality of content and spectrum that LinkedIn offers. It's the largest social business platform in the world, after all. I personally think that Groups could do a revamp and gain a new look. Something that made more sense, and would let everyone express themselves.
This infographic will guide you through the essentials of connecting, engaging and meeting new people on LinkedIn. Tips like endorsing people whenever, can go a long way. We think it's unfair to endorse someone when we don't know them, or haven't done much business with them. Who cares, if you found them kind – endorse them for the skills they present, just don't expect the same in return. If they do endorse you back – follow-up with a gratitude mail. That's how it works, there isn't really all that much of the secret ingredient here.
Each social network takes away a significant amount of time from our daily lives. It's important that we learn to promote content effortlessly, understand the tips for succeeding on social media and of course the reasons themselves, as to why we should interact on social media daily.

I hope you were able to learn new tips and tricks, and I'm excited to hear what you've come up with. I'll also appreciate any further tips and tricks you can give to the community. :)
[
source
]