I've wrapped up quite a few oh these now, and got post for Django jobs, Ruby jobs and even Joomla! jobs already done and prepared. I'm excited to bring another addition that many web designers are interested in: websites for finding UX & UI jobs!
In the times of change and rapid growth in web technologies, it's important that companies hire the right people for their projects and businesses in order to grow at a steady rate. I just finished a post on user interface design principles, all of which should be utilized by any UX and UI web designer out there, who's looking to make their work usable and appealing to return to.
I'm hoping you'll join me in on this list, and if you're a UX/UI designer who has found work before, through an online job board – please add the website to the list, and perhaps someone else can do the same thing.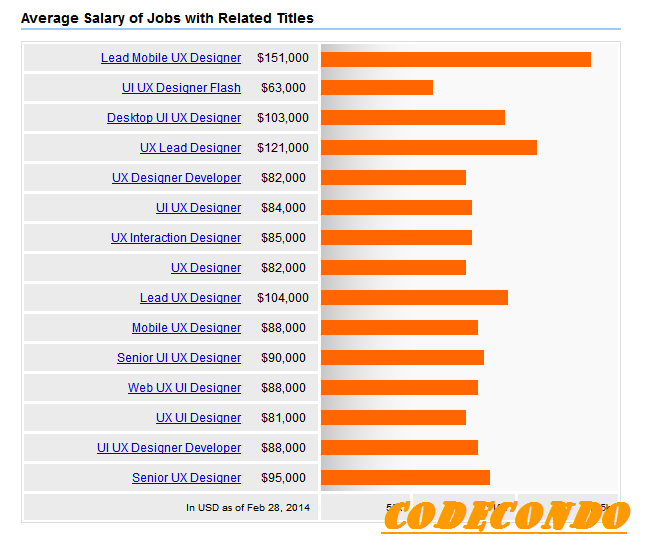 The salaries for UX designers in 2014 are very solid, with more money going to those who're more educated, have senior knowledge or are willing to take the lead designer role. I think there are going to be a few job boards on the list that provide freelance work as well, that's where you can make quite a bit of money doing remote work.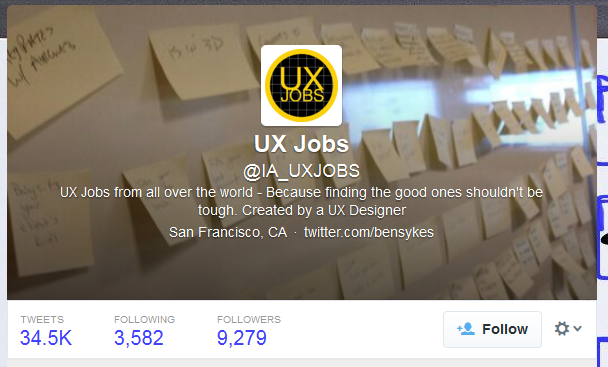 The first job board on the list is actually a Twitter account, which pulls data from what seems Indeed.com, and a couple of more major UX job boards around the web. I'm sure you're a Twitter user, and following this account can't hurt in the long-term, you never know when the next best job opportunity might creep up on you.
2. Coroflot
This platform is specially designed to help designers, illustrators and developers to find the best web designing jobs that there are. Many startups and big businesses go to Coroflot to list their openings, so I'd definitely throw this one in the bookmarks if you're looking for a top-level UX job.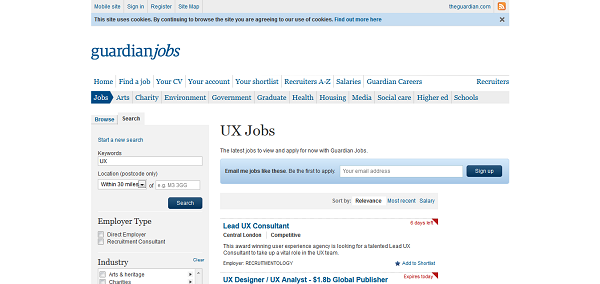 Guardian offers job listings for those who're from the United Kingdom, a decent portion of my readers, so I felt obliged to include this in the list. It's quite frequently updated, and the filters menu can help you find the exact position you're looking for. Try it out.

This premium job listing board for UX designers and developers serves only one purpose, to find you the perfect job. It costs $49 to get your offer listed there, and it costs nothing at all to find a job from there. The listings there are frequent and from great quality companies / businesses. There is also a widget at the bottom of the site, which lists recent jobs from multiple other sources. Definitely one to bookmark.

If you know SmashingMagazine, you know how serious everyone there is about their web design, and the quality of service they provide is hard to match. It's also one of the reasons so many people are advertising their openings on this job board, it costs a hefty amount to get listed, but you can expect to find great talent quickly. It's updated every day, with a dozen of new listings.
It also lists two types of jobs, freelance and full-time, which is what I said at the beginning of the post, you might be interested in freelance work more than an office one, and so here is the option to choose.

I love that UX Magazine is giving the ability to post jobs from all around the world, and there are quite a few European countries on the list, in case you're feeling adventurous and want to try something new. Most of the listings are from United States, and it's free to post a new job offer. It's also frequently updated and so you shouldn't worry about having to look for too long, before finding something you like.
I browsed the job board a little bit, and it seems there are quite a bit of niche jobs available, check them out. UX Magazine by itself is a very popular brand, and you can expect to either find good work, or find good employees.
UX Jobs for Designers & Developers
I hope I was able to deliver on the promise of giving you a variety of choices. I actually learned of a few new sites myself, and I'll be recommending them to my friends whenever they need a new designing job. Will you do the same? :)
photo by mycircletree