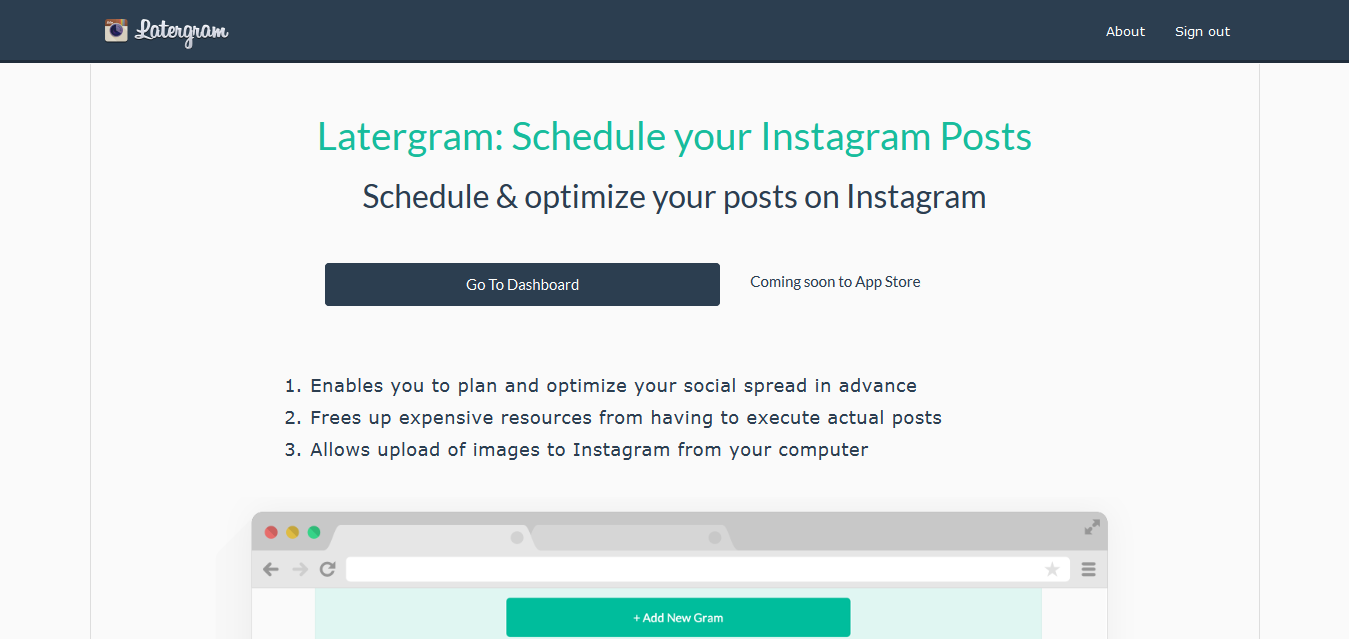 I've recently wrapped up a post on how to use Instagram for business purposes, and this new startup comes right in time, as I think that the ability to schedule your content for future posting is also quite important when it comes to delivering value to your followers, and of course customers.
Latergram is going to open to the public really soon, and will enable you to schedule and optimize content for publishing ahead of time. Incredibly useful when you know you're going to be away from the computer for a while, and so taking extra half an hour to schedule some content might actually pay off.
The closes I've ever come to dealing with scheduling apps is my post about tools to schedule tweets, but an app for Instagram is for first, and I might actually find good use for it – as my own strategy has been lacking.
One of the incredibly benefits is definitely going to be the ability to upload images directly from your computer, which gives you more variety and higher accessibility when it comes to finding and creating amazing photos. Planning and scheduling content is a great way to free up some of your time.