Who would've thought that a bustling world, partying, going on morning runs, eating with their families in restaurants, going on picnics, giving hugs and kisses to their loved ones, will now be a world where people lock themselves in their houses, stepping out only for essentials wearing masks and gloves with a constant worry in their mind! Coronavirus has really brought this world to its knees. In this article, we have compiled all the essentials that together can be an ultimate Quarantine Survival Kit for anyone.
---
We as a humanity are facing a very sad phase of life which none of us saw coming! Finding small rays of positivity, managing to not stress, getting up and taking a shower, are all considered to be big achievements for most of us. As much as we agree that it is a sad phase for everyone, all we can do right now is to stay home and keep ourselves busy and be as productive as we can. Even for the ones who are religiously working from home, this article is just for you to make the most of quarantine and keep your spirits high.
#1. Leisure & Productivity
1. Books / E-Books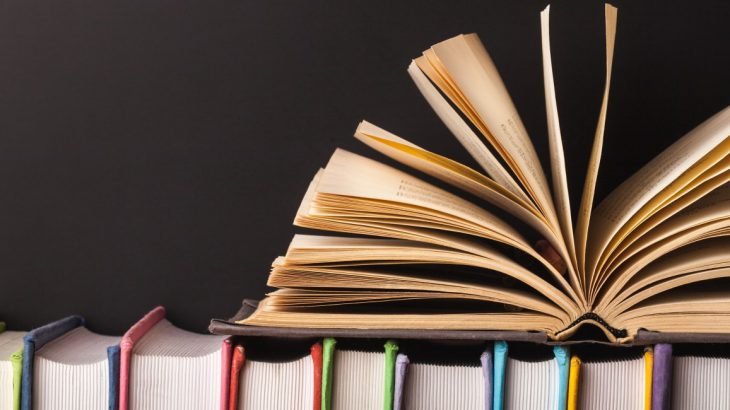 What better time to finish that book you started to read in 2010? Reading is a universal hobby that everyone wants to get habituated to. So make use of all the time you are saving from not having to travel, not having to gossip with your employees, or attend long meetings that would have sufficed in just an email. If you do not have enough physical copies of books there are a lot of apps like Kindle, Anybooks, PlayBooks, on the play store which gives you access to so many amazing books! Apart from this, you can also find several websites like Eduonix, where lot of free e-books are available. Moreover, You can read fiction to get out of this sad reality and get lost in some wonderland, or non-fiction to get some new ideas and values. So books are a must-have in your Quarantine Kit.
Not a fan of books? No worries. You can maybe listen to podcasts while doing your house chores. Or even watch documentaries and ted talks, whatever floats your boat.
2. Board Games
This can be another thing to add in your Quarantine kit to make your time more meaningful. Board games like Life, Chess, Monopoly, Crosswords, etc are all super fun games that you can play with your family. Turn this pandemic into an opportunity to strengthen your bond with your family or whoever your quarantine partners are, cause they are your only real support in such uncertainties.
Usually, not everyone may have these board games but no worries, your phone is a mini-mall. There are so many online multiplayer games that you can play with the friends and family around you and the ones who arent too. Some of the popular ones these days are, Ludo, Bomb Squad, Call of Duty, and Houseparty.
And in case, if you are someone who instead of playing these board games, loves to create it, then don't worry – I have your back. Check out this exclusive "Game Development Masterpack" that will help you build VR-based games along with 60+ cool games.
3. E-Learning Resources!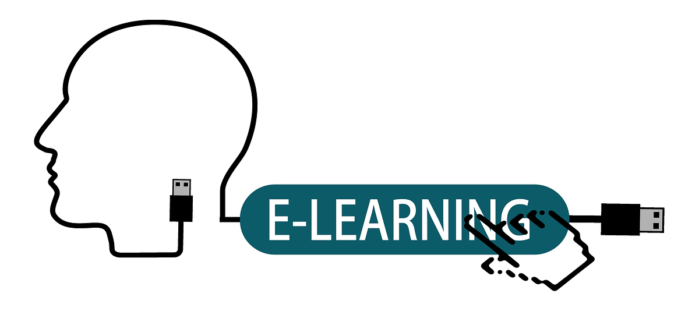 This should've been at the top of the list in bold even before the intro and no not because we have an e-learning website of our own. Tons of people are going to lose their jobs, it is literally going to be the survival of the fittest. So you need to be the best out there, hard to replace. If you do have some extra time on your hands, make sure you are spending most of it in mastering your skills and probably adding more skills in your portfolio so that you have multiple things to offer to an organization.
Or maybe you want to have your own side hustle as a back up financial source, for example, maybe you want to start designing websites for clients, then take some courses on web designing, get better at it. (Do this only if it does not interfere with the company policies of your 9-5 job.)
Or maybe you want to get yourself a new hobby or learn a new language, then an e-learning website is a must in your Quarantine Survival Kit, our humble suggestion will be to try out Eduonix if you haven't already.
Read More: Benefits of Using Simulations in E-Learning for Corporate Sector
4. Journal
A simple journal can do wonders for you, mentally and in your work life too. A journal can be anything you want to use it for. Ever tried bullet journaling? It is a wonderful method to be more productive, and especially now when our days are so random, writing down a to-do list might really help you to be organized and do more with your day.
You can also try 'Morning Pages' an exercise where one has to fill up three pages every morning, you can write whatever comes to mind, this is a great exercise to try out if you want to declutter your mind and organize your thoughts.
If you think 3 pages every day is too much for you, just write as much as you want, when you write down your thoughts or the problems you are facing, and the things you can do about it. It is sort of like being your own therapist in these uncertain times! Therefore you should definitely add a journal notebook in your Quarantine Kit!
5. A Kitchen
Well, you don't have to add anything physically to the kit for this one, all you have to do is delete Uber Eats and Zomato from your phone and walk right into your kitchen! Ordering food from outside is really not safe, and maids are also not coming home to cook and clean anymore so what this one really should be an essential in your Quarantine Survival Kit. If you do not cook yet it's your time to shine and be self-dependent.
6. Youtube
Your good old Youtube app, it's time to make use of this app not just to pass your time with cat videos and cooking tutorials. If you suddenly stop all movement of your body it's not healthy for your mental or physical health. Exercise in these times, irrespective of your age, weight, lifestyle, is very important. To keep your immunity high you need to work out, there are so many different types of workouts available on Youtube like HIIT, Zumba, Aerobics, Weight training, yoga, and much more! Try a new one every day and then stick to what you like the best!
Read More: How Does YouTube's Search Algorithm Work?
7. Your Breath
Okay, this list is taking a weird turn, with these essentials, but stick with me it all makes sense. These are the essentials in the real sense. Your breath. These times have helped us realize how much we take simple things for granted, the house you stay in, the facilities you avail at home, the AC you use in this scorching heat, etc. And you shouldn't even take your breath for granted, and the best way to do that is through Meditation.
With some more time in your hands get habituated to the practice of meditation. It will help you stay connected to yourself and be grounded. There are a million other benefits to it, you can read about it here.
You may find several types of meditation online, but chuck all of it, it all comes down to closing your eyes and focussing on your breath and not letting your mind wander. You don't need music, or somebody creepily talking into your ears. Still, if you want personal training, then you can start with "Meditation For Beginners" for clearing your mind and improving your life.
8. Cleaning Supplies!
Another 'fun' thing to add to your Quarantine Survival Kit! Get some cleaning supplies for yourself and clean every corner of your home. That pile of clothes, and that drawer filled with miscellaneous objects, all the crockery you don't need, clean and organize everything! A clean home will do a lot for your peace of mind and motivation. A decluttered home leads to a decluttered mind.
#2. Essentials
1. Hand Sanitizer & Disinfectants
Let's face it – a big portion of 2020 is going to be spent washing our hands and disinfecting our surroundings. So remember that boring old bottle of Dettol lying in our First Aid Kits, it is time to whip it open, and probably buy some more of it. Hand Sanitizer is going to be the norm and is definitely the most essential item of our quarantine survival kit. Everyone is going to carry hand sanitizers like we carry our wallets and purses when we go out, that is if we get to. So in your Quarantine Kit make sure to stock up on Sanitizers and Disinfectants and if you haven't heard it a million times already- wash your hands!
2. Multi-Vitamin Tablets
We are all living at the mercy of our immunity systems. Especially in such a time, it is very important to make sure our immune systems are all healthy and on their toes. One way to do that is to buy some multi-vitamin tablets and consume them on a daily basis to give our immune systems that extra pat on the back! If you are not fond of gulping down tablets, you can find some chewable options in your local medical store. And if not even that, a healthy diet beats everything. Make sure you are eating healthy home-cooked food full of vitamins and minerals to make your immunity system stronger.
3. Daily Supplies
Now, these are things that may not come to mind quickly as quickly hand sanitizer but are just as important for this quarantine survival kit. This list will include things like toothpaste, detergents, feminine products, diapers if you have babies in the house, hair oils, soaps if you are still in the habit of taking showers, etc. So make sure you are well stocked up so you won't have to run unnecessary errands again and again.
4. Medicines
Open your First-Aid box and make sure you have everything stocked up! Even a small sneeze has become a subject of worry. So as to avoid visiting clinics and hospitals in such a horrid time, make sure you have some drugs available which do not require any prescription and are used for small symptoms like a headache, acidity, common cold, Relispray, Vicks, etc. These things always come handy.
5. Masks & Gloves
Another thing to get used to for the rest of 2020. Masks definitely if not gloves. I honestly feel like gloves are just like an added layer to your hands, and don't see they can be useful because you anyway have to keep washing your hands and avoid touching your face unless you work in a store or something where you have to hand over stuff. Anyhow. Stock up on gloves, cause very soon they are going to be fashion statements and a routine part of our lives. A cloth mask is something I would recommend so that you can wash and use them again and again.
6. Food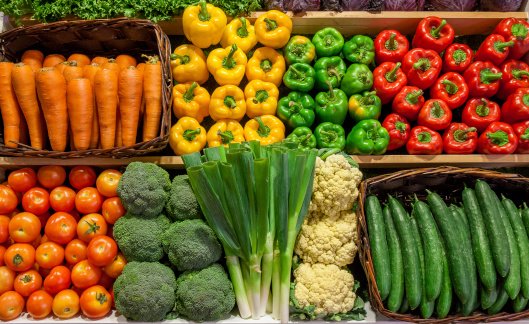 For things like groceries, milk, bread, etc you will have to step out every other day however it will be a good idea to stock up on easily cook-able things like instant noodles, juices, breakfast cereals, some syrups, jam, chips, and things like that for you to munch on. As everyone will be working from home, everyone is also going to be hungry all the time, so they might as well prepare beforehand.
---
There you go, a few ideas of things to add in your Quarantine Survival Kit from me to make your quarantine a little more bearable and productive. I will still end this article on the following note: Everything is going to be okay and just because you have this extra time it doesn't mean you need to have a 'glow up' or like some big life reset and become a sage, it is not vacation time for any of us, we are faced with a grave problem at a global level, and not everyone can take it well. If you are getting up, and doing your day's work that is more than enough!!
Stay home and stay safe everyone!
More Related Articles: