Trends in web development are a shifting thing in an ever-evolving world of computing that varies from year to year. We have gathered 15+ main points for a web developer to take into account before starting building your web or mobile application. Keep it in mind and read on.
1. Responsive Design (Better UX)
An attractive website design is an essential need for a modern site, encouraging visitors to stay on for longer and revisit. Design is not only about the beauty of its pages but about its functionality. Responsive design is about staying highly intuitive and consistent, providing a seamless experience for each user no matter which gadget he or she uses, and solving their common issues with ease.
2. Motion Design In UI
Motion tells stories, responsive design affects people's emotions, and the trend is really fast-growing. Businesses are vying for audience attention and striving to keep them involved, to deliver complex ideas in simple forms. Motion gains users' attention and increases engagement level. All kinds of animations, pop-ups, pull-down menus, scrolling, and transitions, make users interact with the platform and are gaining in popularity within web development.
3. Accelerated Mobile Page
(AMP)
Page speed matters. AMP lets your pages load quickly due to an easier time interpreting AMP HTML. What exactly is AMP? AMP is a free web-component framework for building a smooth website, whether you're a publisher, eCommerce company, storyteller, advertiser, or email sender, AMP pages load faster, and provide a better experience across all devices and platforms. AMP is widely used by Google and Twitter, the reason for this is an ability to provide a better native-feeling experience across all devices and platforms by defaulting to AMP pages when available.
4. Data Visualization
Graphical representation of information makes it look clear and neat. You can use visual elements like charts, graphs, and maps, scatter plots, tables, and other elements to make data representative and easy to grasp. The vast majority of the web design companies in NYC bet on delivering user-engaging designs for their clients. That means that your data should be delivered in a simple, elegant, and logical graphic manner. 
Also Read: How to Choose the Right Visualization for Your Data?
5. Consumer Behavior Tracking
The art of online persuasion is not a myth. So, to make your customer fulfill this or that action you need to know some tricks or behavioral patterns to get what you want. And, an increasingly competitive landscape pushes you to learn consumer psychology.  Such tools as Google Analytics helps to trace and understand consumer behavior whether it's mobile apps (iOS and Android), web and SaaS applications, and IoT (internet of things) devices.
6. Single Page Application (SPA)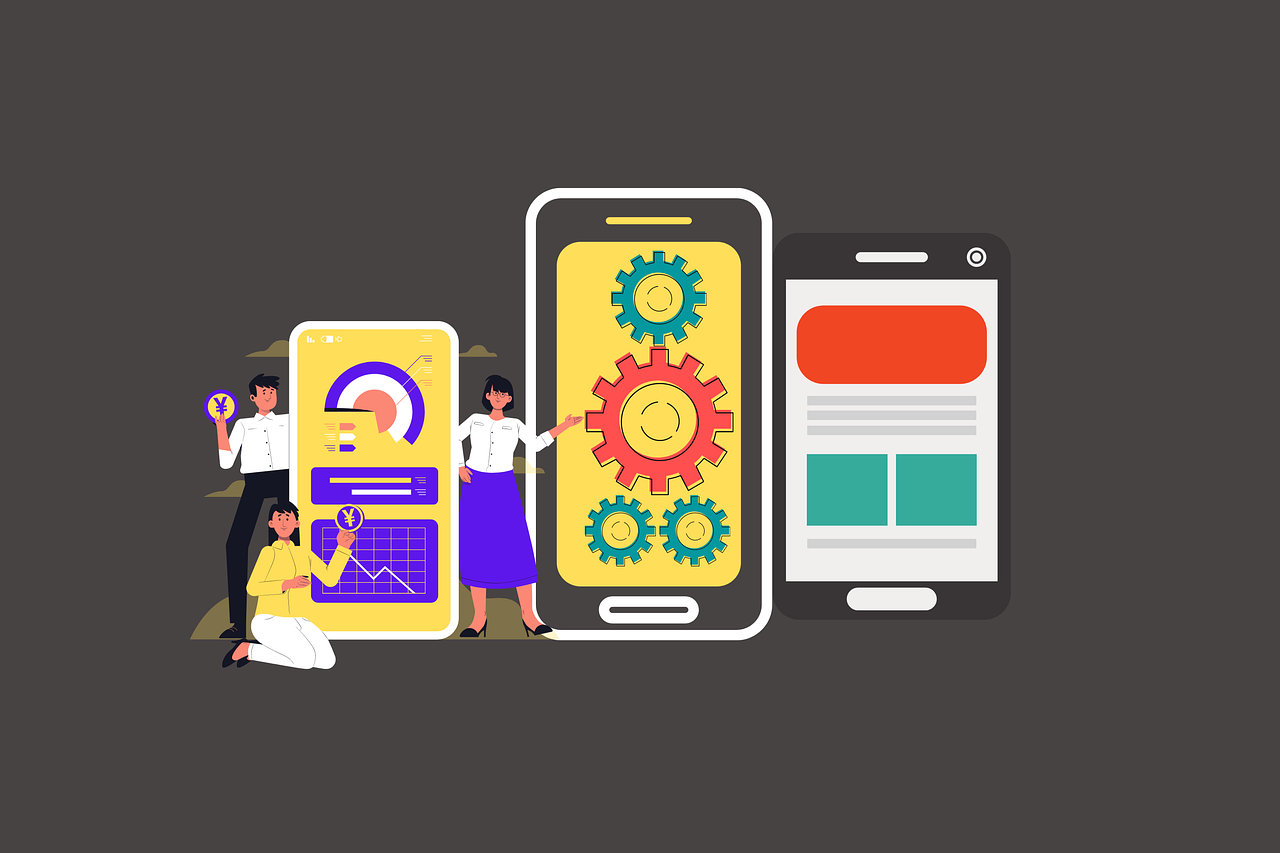 SPA applications are widely used now, due to SPA's ability to load only markup and data to dynamically render them on a single web page. Page speed is a crucial factor that costs you valuable traffic, as page load time affects Google ranking. SPA fits perfectly for projects with small data, any social platforms, or SaaS solutions where SEO ranking doesn't matter.
7. Mobile-Friendly Website
According to Statista, more than half of the global web traffic comes from mobile devices. How to make a mobile-friendly website or app? In two words, you should pay attention to pleasing the eye content, easy to read text data, and easy to navigate buttons and links that will bring the user to complete this or that action faster. Plus, Google offers an AMP framework that boosts page load times for your web pages on mobile. The utility of AMP we've already mentioned above.
8. Blockchain Technology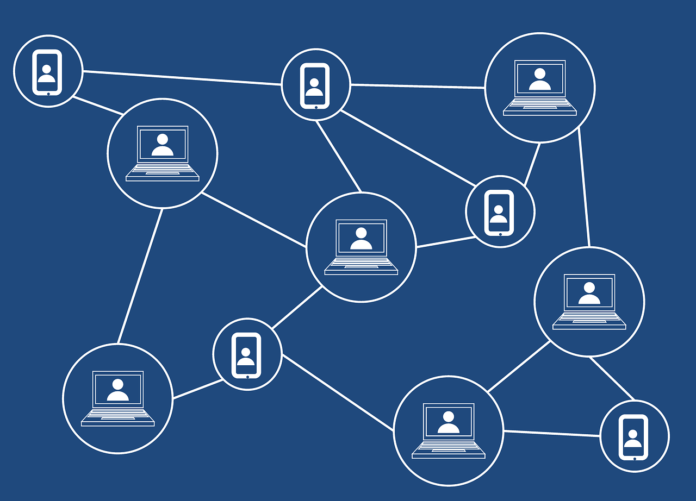 Many companies utilize blockchain technology for their digital transactions in order to avoid fraud and make it highly secure. Blockchain is a must-need solution to improve the quality of web applications because no web technology can be assured to stay completely invulnerable. New threats may pop up every single day that require at least some change or improvement in implementing countermeasures and general web-focused security.
Also Read: Everything You Need To Know About Blockchain
9. Voice Search
People try to optimize their time in any possible way, avoiding typing for long, so that voice searching on the go and smart speakers have become an integral tool in daily communication. The research shows that 8 billion digital voice assistants will be used by 2023. So, Alexa or Siri, Alisa, Google, or Bixby, the voice search is a key trend of 2021 in web development.
10. Cybersecurity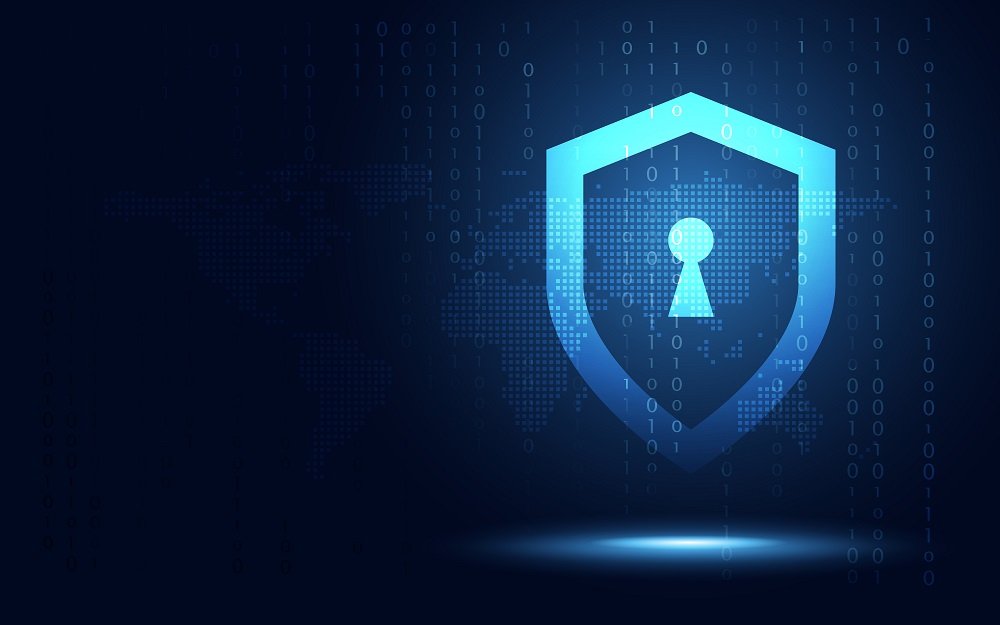 Cybersecurity is aimed at reducing cyberattacks against the potential threats of side systems, networks, and technologies. Developers pay special attention to tackle potential security threats, by improving identity and access management (IAM), and enhancing data encryption. This theme has its own evolving trends in 2021. So, maintaining cybersecurity is not the least important thing.
11. Push-Notifications
Push notification is a good way to connect, compared to text messages or direct calls to your clients trying to stay in touch with them. Make your notifications pithy, stay clear and on-point. Don't abuse this option, or your precious audience will opt-out of receiving them. There is a report where 32% of app users decline using the app completely because of getting more than 6-10 push notifications in a week.
12. Cloud Computing
Cloud computing for web applications is a crucial part of the computing world, due to various possibilities like email or backup recovery, big data analytics or virtual desktops, software development and testing, and many more. Developers create apps that can be operated entirely on web-based platforms.
13. Mobile-First Approach
The mobile-first design aims to deliver large amounts of content in the markup only to have to hide it visually with CSS. According to Statista, mobile users have increased immensely, from 4.1 billion to 4.93. The mobile-first approach resolves the issue of content-focused sites because the main utility in any website or web app is its web content. That's why your site should be like a Swiss army knife, combining all visual and textual data organically, providing the best user experience.
14. Javascript, React.js Stable Growing
,
& MEAN Stack Usage
Demand for Javascript developers is still rising, and your best bet in 2021 will be to start learning React. Such well-known companies as Facebook, Pinterest, Reddit, or BBC use React libraries. React is beloved for its fast-loading single-page applications and flat learning curve. So, there will be no significant barriers to entry. Plus, developers tend to use the MEAN stack, a full stack of Javascript frameworks, like MongoDB, Express.js, Angular.js, and Node.js, which developers use to build dynamic applications, that help to build an app or website without starting from scratch. Btw, you can start building your web app or website using a ready-made React template, to reduce your development time and financials as well.
15. Artificial Intelligence Development (AI)
Artificial Intelligence is widely used in multinational e-commerce sites like eBay or Amazon for eCommerce website development, huge websites like Netflix, or Spotify, gather human insights for further content recommendations. These systems have no magic, but AI mechanisms that help to target their content in the right way, and provide product recommendations to customers by understanding their tastes and preferences.
16. Progressive Web Apps (PWA)
PWA has a stable increase in mobile development, it has become the leading trend among web development issues because of its quick loading function. PWA option lets you make a native-app, way simpler and faster. First off, PWAs don't require much storage space as they operate on demand. Secondly, the user experience provided by PWAs is second-to-none and with increased usage of mobile devices, expect brands to continue with this trend.
Finally
This list of web trends could be continued further, as web development is a highly dynamic thing in the IT world. Scale your business using these trends and get your hefty profit-boosting web development in 2021.