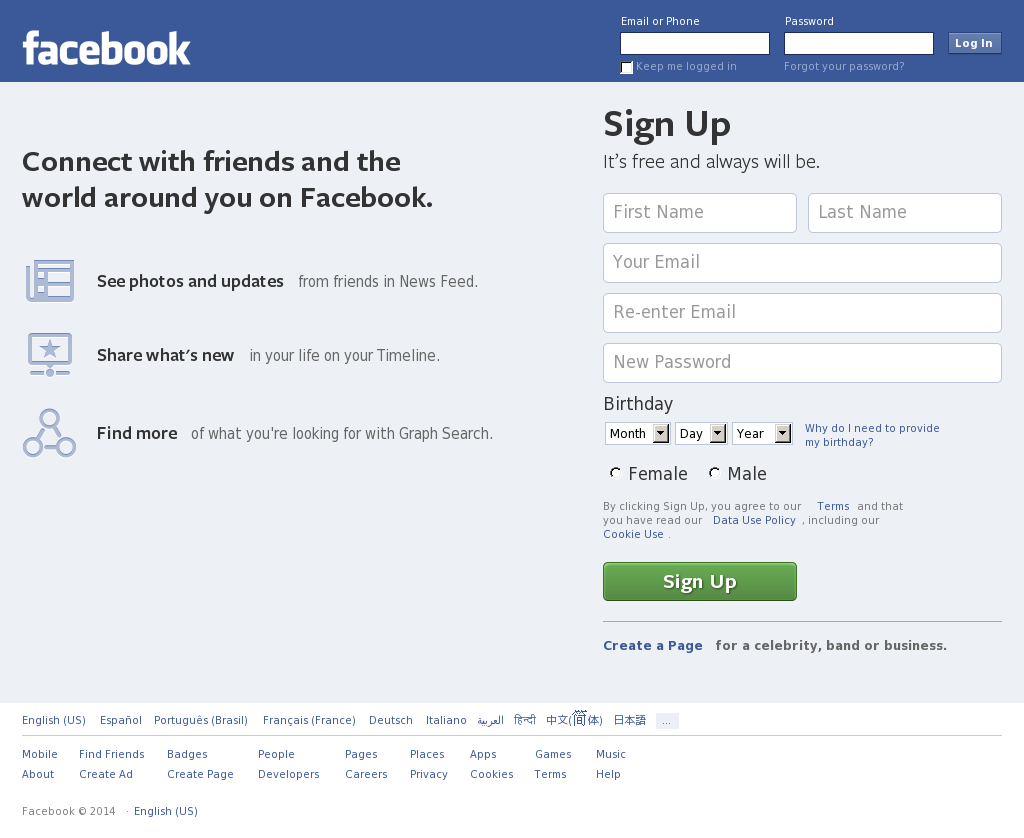 Hmm, a lot of Facebook posts lately – what is up with that?
I guess it's demand meeting supply.
The fake identity "market" is definitely booming, as scammers, fraudsters and other types of criminals are trying to cash in on other peoples identities. In the rough world that we live in – I don't blame them. Though, I'm not the type of a person who enjoys spam or occasional How are you? from a white guy who lives in Nigera, the typical online kingpin.
The game is changing, you can now buy a list of 500 friends for as little as $5, and they all look real as hell, too! It's one of those things that can really confuse people, when it comes to strangers contacting you – when they hardly look like strangers.
Too Good to be True?
Then it's probably so. When you spot an account or a Facebook page that seems very unlikely to be true, it's definitely worth giving it a second look to make sure you're right and instead not getting ripped of by someone who has got 50,000 Facebook likes, but only 2 people liking any of the content that is being shared.
It's the concept that I mentioned above, it's easy to fall for traps where people try and fool you by having bought thousands of fake likes, tying to impress and grab your attention. Back away from people and pages like this.
Promise Land
Similar to the statement above, only this time the page/account is not boasted with thousands of likes. Instead it's focused on trying to sell a pre-written message. This includes products that are next to no good or add no real value to your life. It can be anything. Very often you will see people advertising secret money techniques that promise you to earn thousands of dollars per day in real hard cash.
Would that statement be true, I wouldn't be here writing this post right now. I'd like to think not.
Check Images, Details
The last thing you should be checking out and taking a look at when looking to identify a Facebook profile as fake is to whether the information and pictures on the initial profile are real or fake. This is very simple to check. All you need to do is download the profile image or a couple of images from the photo album and run the through a website like Tineye. The reverse image search which will bring up any copies of the image around the web.
The same goes for checking details on the profile. Does it look half way legit? Has it liked any pages and is there a variety of content being shared? Those are all important factors to take into consideration when trying to uncover a fake profile.
Read More: 25 Creative Writing Prompt Ideas for All Ages
Especially so if you're looking to make purchases from the person/business. Verify it by doing Google searches and maybe even look for reviews where people can vouch for the quality of service.
Basic Stuff
It's all pretty basic right? The chances are that you have already overlooked such profiles once or twice, with time you develop the ability to spot the right away. I'd like to encourage you to stay away from such profiles and move on, finding something better to replace the initial solution you needed help with.
Are you experienced with finding fake Facebook profiles? I'd love to hear what you have to say. :)
http://www.quora.com/Facebook-1/Facebook-How-to-identify-a-fake-account-on-Facebook