Facebook isn't just a social network that made it big and continued down the same road, the company is still investing a lot of expenses into making the platform as modern as possible, the recent news of launching 360 videos in the newsfeed is a true testament to that statement. In other news, Facebook is building an Artificial Intelligence Prototype that (will) understands what's going on in a video, further expanding it's advertising potential through automatic tagging and description writing, it's no wonder the price of each individual Facebook user is going up these days.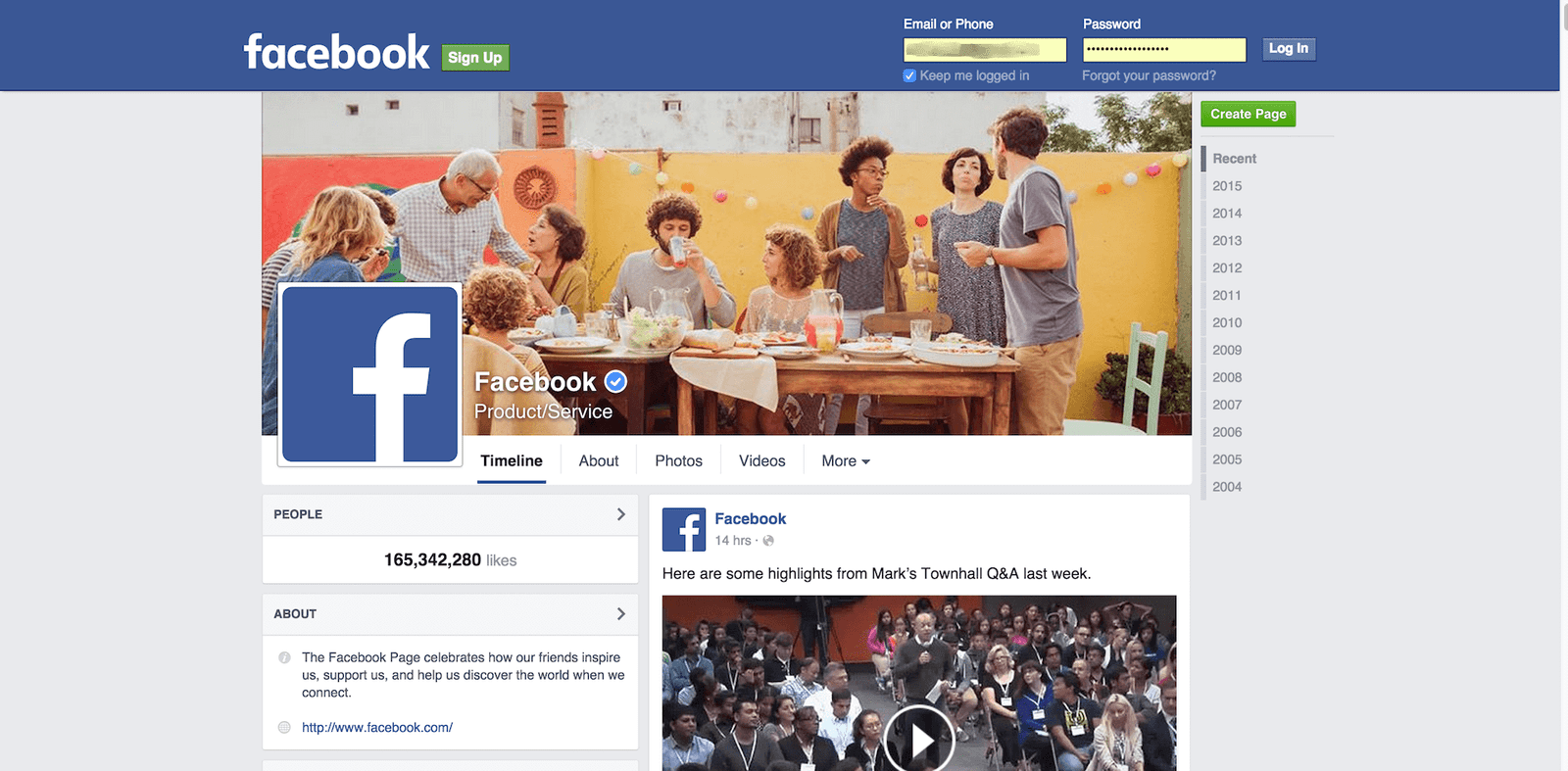 With more than 1.4+ billion active users every month, Facebook is a well-known medium for businesses of all sizes. The advertising potential on Facebook has grown exponentially in the recent years, but one of the most utilized feature has certainly been Facebook Fan Pages, otherwise known as Facebook Pages, or Facebook Business Pages.
These Pages are a personal profile of your company/website/brand, where people can come and like/share content with their friends, thus exposing you to their list of friends and bringing you more customers. And while there are dozens of great Facebook tools for marketing and promotion, sometimes we can stick to traditional methods to get the best result.
Facebook marketing, like any other marketing, is going to yield results only when properly managed, meaning that in order to see significant results, one must be persistent with trying to build a fan base that will then generate organic results. The great news is, there are countless ways to promote your fan pages, and here are a few of them.
1. What Works for Others
Sometimes, you don't need to spend days upon days reading heavy marketing material to understand how something works, all you really need to do is get a list of really well-performing Facebook Pages and do a little cross-examination for them:
Why are these pages performing so well?
What kind of content is attracting the most likes, and what are people saying about this content?
What is the one thing that seems to be working for them the most?
Facebook Graph Search offers a number of ways to explore hashtags, user interests, and competitor performance. All of these practical techniques can be used to find pages that are trending and performing well above average, giving you a chance to explore them deeper and understand their main marketing techniques.
2. Get Personal
Facebook is a social media platform that's built on real friendships, whereas social platforms like Twitter might be more tech-savvy and offer an opportunity to 'follow' your favorite brands/celebrities/authors/etc, Facebook is strictly about personal friendships and that creates a certain atmosphere. In order to tap into the potential of Facebook users, one must get personal with their Facebook Pages and act out of compassion and understanding, rather than demand and greed.
Some of the best post types include questions, quizzes, quotes, and personal stories. But, it doesn't end there. It's important to stay on top of all interactions that happen on your page, whether it's a like, a comment, or even a share. Engage people and find out why they're visiting your page and what they like about it.
3. Tap Into Your Existing Follower Base
Chances are, you're already operating from an established online presence, whether in the form of a blog, or being part of other social media platforms. Nobody is stopping you from tapping into this potential and letting your existing followers know that you now have a Facebook Fan Page as well. This applies to your email subscribers as well, send out a friendly email letting them know that you would love to see them over at your Fan Page. And if you're sending out regular newsletters, make sure to add a Facebook Badge to your HTML code so that it's always there.
4. Share Content Consistently
We can't really expect to build consistent likes if we're not sharing content consistently, so it's important that we establish some sort of a content calendar/schedule that will make sure that every day of the week we're sharing at least one thing. These days even Hashtags can help with attracting one or two likes, and if you post something really good, you might surprise yourself with the results. The same goes for sharing content from other pages, whether competitors or not, but showing that you are not just selfish and want to spread a message will greatly increase the exposure for your Fan Pages.
5. Invest in Advertising
Facebook Advertising is one of the cheapest ways to get instant feedback on your content. For less than $5 a day, you can attract anywhere from 10 to 50 likes to your Pages and/or their content, and you could potentially stumble upon a goldmine that would yield a much higher return than expected. And because Facebook Advertising platform is so versatile, you can also narrow your audience down to the absolute perfection, making sure that you're not going to be wasting any money whatsoever when it comes to putting your Fan Page in front of the right people. Not everyone likes the idea of paid marketing, but investment is a part of any big and successful company.
How to increase Facebook Page likes
This post could go on forever, but what's the point of mentioning that you need to use a Facebook Widget on your blog to generate more likes, if all that information is going to be readily presented to you when you first create your page. And the same goes for social sharing buttons — if you're not using them on your site, then what exactly are you doing with your site in the first place?
We're looking forward to hearing some of your own comments about increasing Facebook Page Likes, and what has worked for you that we haven't already mentioned in this post here.