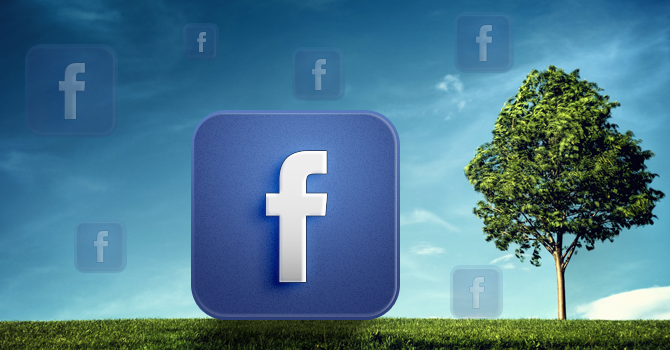 Today, Facebook is not merely a social networking website. It has grown in to a full-fledged marketing platform for local businesses as well as large-scale companies. Amongst others, Twitter and Facebook are considered to be the ideal social media websites which are vital for marketing your company.

Today, several categories of large-scale organizations, start-ups, multi-national companies and local businesses include Facebook in their marketing strategy to promote their business. Considering its wider reach, Facebook is a preferred platform for running online marketing campaigns.

But, many of us are not aware of Facebook's ability to help grow our business and customer base in a broader context. We tend to miss out on some of its most important features which can work wonders for our company's brand image. Considering this, I have brought this list of 7 Ways To Promote Your Business Through Facebook.

1) Create a Facebook Page

A Facebook page is like an advocate of your business introducing your company's core business, products and services to users. It kind of represents your business and brand image, so you should be careful about the kind of content that you put up on your Facebook page. Redundant and irrelevant posts should be avoided. Instead, you should use your Facebook page to build a customer base which can benefit your company in the long run.

It will be ideal to engage your fans and followers with interesting and relevant content. Try to avoid playing marketing gimmicks or using too much of persuasive language while promoting your company. There are other strategies which you can employ for the same.
Primarily, it is important to keep your customers updated on the latest offers and deals as well as recent developments related to your business through regular status updates.


2) Place Facebook Ads

Not all likes which you receive for your Facebook page are from your customers. Many among those have still not used your products/services. But, they are definitely your potential customers and targeting them with attractive and engaging advertisements is a wise move. Placing an advertisement on Facebook is the key to promoting and publicizing your business within your social network. One key advantage of a Facebook advertisement is that you get to inform a huge number of people outside your network about your company's existence. Additionally, an advertisement is also useful to help them get acquainted with your company's products and services.

You can use your Facebook page to feature your ad in the news feed. But, if you do not own a Facebook page then your ad will only appear in the right hand column section. Hence, an ad appearing in the news feed is effective for targeting potential customers.

Also Check: 5 Tips to Increase Facebook Page Likes & Community Engagement

3) Engage with the audience

A Facebook page is not merely about maximum likes and comments. You can engage in a lot of activities to interact and connect with your audiences. Prominent among them are collecting reviews for local businesses as well as creating surveys and running social media contests on Facebook.

You can urge your customers to review your Facebook page. It is similar to having client testimonials on a website. Those personal reviews will add more authenticity to your Facebook page. Additionally, Facebook provides an option to let you pick the best reviews and embed them on to your website.

You can run engaging Facebook contests, such as photo, quiz, essay and video contests. You can drive more traffic to your Facebook page by giving away attractive rewards and discount coupons.

Another way to connect with your customers is by polling your customers. You can choose a particular topic of interest or any other trending topic to survey your audience. Engaging surveys always ensure audience participation and also serves as a medium to discover a customer's preferences.

4) Facebook Analytics

There are a lot of free and paid applications that perform Facebook analytics. Information gathered through analytics is very important for devising an online marketing strategy. Depending upon your requirements, you can choose a particular set of parameters to analyze your audience. Page insights reveal information on how your customers interact with your Facebook page. Measuring the number of active/inactive users, likes/comments and views as well as finding a suitable time to post statuses and engage with the audience all are part of Facebook analytics.

Also See: Top 5 Free Social Media Analytics Tools for Marketers

5) Link your blog with your Facebook Page

There are other tools that automatically updates a status on Facebook or Twitter, each time you post a blog. Similarly, if you run your own professional blog then you can add a link at the end of your blog post to invite readers to discuss your post on your Facebook page. All you have to do is add a link that redirects to the update about the post on the Facebook page. Several blogging enthusiasts prefer engaging in a conversation with their audiences on Facebook to drive more traffic to their Facebook page. Moreover, considering the nature of a business blog, it is convenient to reply to comments and feedbacks as well as engage in a conversation on popular social networking sites like Facebook.

6) Add free custom tabs to your Facebook Page

This is probably one of the coolest features which Facebook offers for marketing your business on several social media platforms. You can install free tabs on your Facebook page to link to other social media profiles on Instagram, Twitter and more. Additionally, you can point tabs to external websites, e-commerce store and more. The feature also includes installing YouTube tab

7) E-mail Lists

I am sure a lot of businesses have made connections with customers outside of Facebook. It is important to remain connected through multiple platforms. But, the good news is that you can target this group of customers as you have an extensive email list with you. A Facebook ad targeted at people on this email list will drive them to your Facebook page. This means more views and likes for your Facebook ad and page.

Conclusion
A constantly updated Facebook page is the key to increase business prospects and extend customer base. You will not like or engage with any business if you find that its Facebook page is not bubbling with activities. An active Facebook page is crucial to your overall online marketing strategy. There are several other tools and strategies to boost your online presence and drive traffic using Facebook. Some of them are using Facebook video cards and sharing content created by fans to build professional relationships.

As readers, if you are aware of using Facebook features innovatively for business promotion, then do your bit by suggesting them in the comments box below.