Search Engine Optimization (SEO) is a vital online marketing strategy to gain a high rank for a website on the search engine result page (SERP). Website is a company's online identity and it is important to attract traffic of online visitors on a website.

Today, our profit-making strategy is highly influenced by the concept of online selling. A website opens the door to reach out to a company, know about its business and brand value as well as buy its products/services. In that sense, a website which is pushed higher on a search engine result page gains more online visitors. Even if they do not buy any product or service, it is still beneficial for strengthening a company's brand image and securing a community of potential customers.

In an earlier post, I discussed about certain elements that every website should include in to their website to engage their online visitors for a longer time and secure a consistent flow of online traffic in the future as well. Elements, such as blogs, social media links, live chats and others play a key role in engaging your customers.

Here, I will be discussing about the different on-page SEO tactics for a website. Several new trends are emerging in the SEO field and newer ways are being employed to optimize a website for search engines. Hence, it is important to embrace these new changes and yield better results from an SEO strategy.

There are two types of SEO tactics, namely on-page and off-page. On-page SEO tactics refer to the optimization of elements on your website to improve its ranking on a SERP. Whereas, Off-page SEO tactics deals with optimization of aspects on other websites, such as link building and social media marketing to gain a higher ranking for your website on search engines.

Talking about On-page SEO tactics, it involves a number of key factors about which we will discuss one by one. Alright, so check out this list of 8 on-page SEO tactics to strictly follow this year.
1) Title Tags: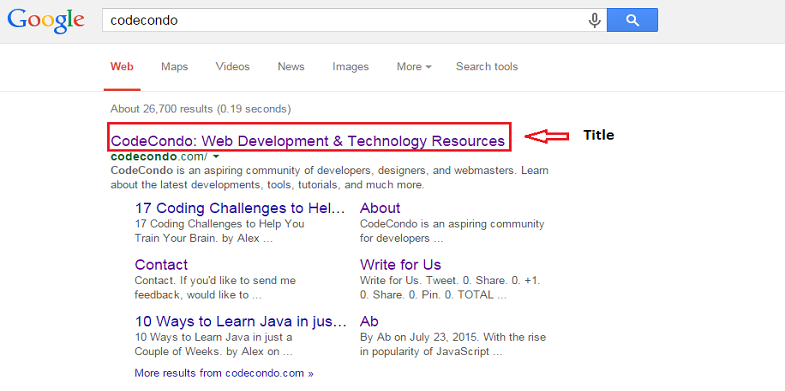 Title Tag is the most essential part of an on-page SEO strategy. Title tagging is the way to define the web pages for the search engines as well as users. Title tag usually appears in a browser bar and on SERP. It is approximately between 60 to 70 characters in length. There are several rules to follow while writing an effective title tag. Generally, the most important keyword has to be used in the beginning and the least one at the end. Additionally, a few more parameters are considered while writing title tags, including keyword density, proper placement of keywords, avoiding usage of conjunctions and using pipes '|' for keyword separation.
2) Meta Description: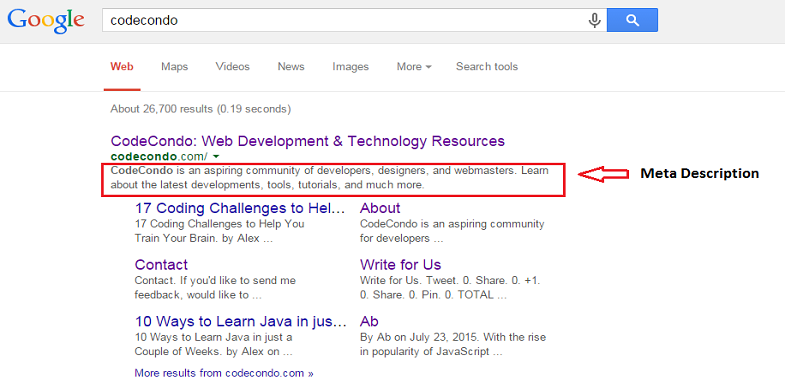 Meta description is a short text roughly about 155 characters that describes the contents on a webpage. Though it is not a defining factor in determining the search engine ranking, it is definitely influential in getting a user to click on the link to your website. A concise and keyword-specific meta description helps the user to understand if that webpage contains the information which he is looking for.
Also See: The 15 Best Free Tools for Your Search Optimization Needs

3) Content: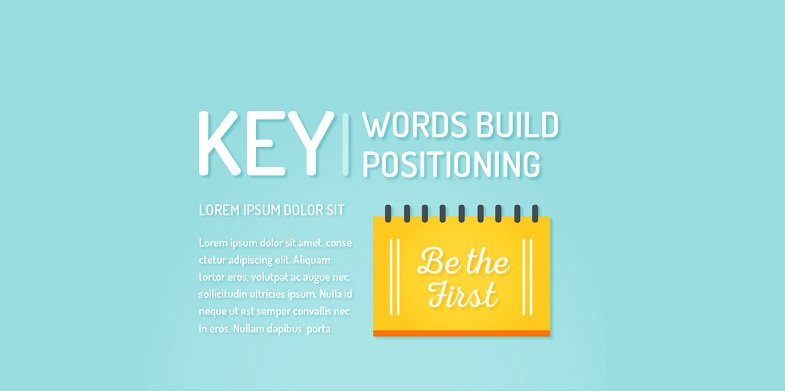 Optimizing your content with relevant keywords and right phrases makes it easier for Google search engines to detect the keyword density and push your webpage to the top of the result page. Hence, it is essential to update your website content consistently by pushing fresh and quality content to a website, be it through blog, product page or anything else.
4) Headings or Body Tags:
It is wise to break up your content in to concise paragraphs, which makes it reader-friendly. Here, adding keyword-rich headlines for small paragraphs and sections enables you to use tags, such as H1, H2, H3…etc. Usually, H1 tag is used for your content's main heading, whereas the other tags are subsequently used for other sub-headings.  These tags are detected by search engine spiders to spot relevant content and helps in improving your webpage's rank on SERP.
Also Read: The Organic SEO Process [INFOGRAPHIC]

5) Image Tagging:
With the onset of photo sharing applications like Instagram and Flickr, image tagging has gained prominence not only for social media marketing but also for SEO. It has been observed that optimizing images for image-based search engines like Google Images can generate huge online traffic. Tagging images with text helps search engines understand images. Moreover, elements, such as file size, descriptive file name and caption are other important aspects of image tagging.
6) Internal Links:
Optimizing internal link alignment is an essential part of on-page SEO. Internal links allow a user-friendly navigation for online visitors to explore the relevant sections of your website. Establishing an SEO-friendly link hierarchy makes sure that all the web pages within your site are accessible through relevant internal links. This helps Google search engine spiders to reach out to every page on your site and improves the overall ranking of your website.
Also Check: 19 Quick & Easy Methods to Build Backlinks for Free

7) Secure HTTPS/SSL sites: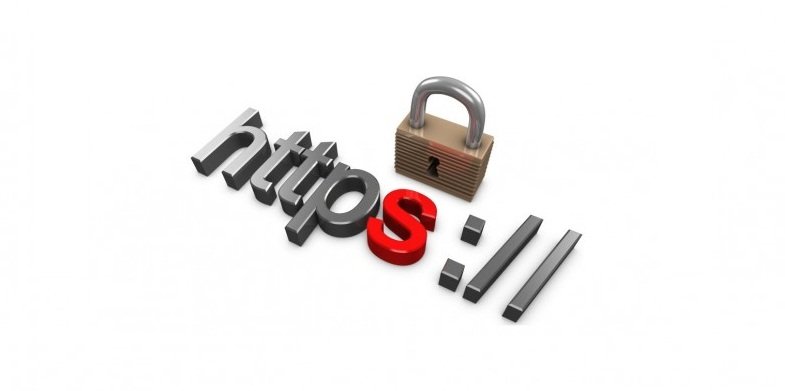 Google has recently announced that adding a SSL certificate to your website can improve its ranking on SERP. It is because Google wants to ensure secure browsing for online visitors. Soon, switching to a secure HTTPS/SSL website is going to become a powerful on-page SEO technique.
8) URL Formation: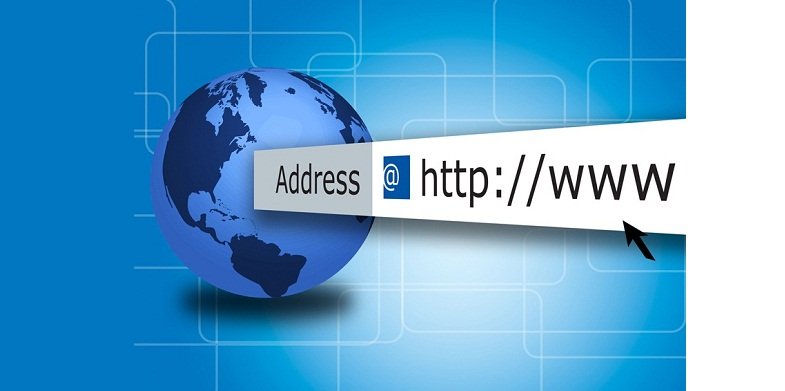 As the name itself suggests, URL or uniform resource locator serves as a ranking signal for Google's search algorithm. Short URLs usually perform better but it is essential to include relevant Keywords in a URL. Every blog post or web page on your site should have a unique and relevant URL.
Conclusion:
Meta tags are HTML/XHTML elements that provide information about a webpage to the search engines and users. Meta Tags includes title tags, Meta description and keywords. Title tag serves as the heading for Meta description and keywords are used for URL formation, image tagging, title tagging and other areas.

There are a lot of things to remember while working upon any of the on-page SEO tactics mentioned above. It all depends upon the nature of a company's business and the kind of optimization it wants to perform for its website. It is the job of the SEO expert to look in to the requirements and suggest an effective on-page SEO strategy for improving the ranking of its website on search engines. I hope you must have found some key points in this post. You can share any important points related to this post by writing your thoughts in the comments section below. Good Luck!