Every online business has the awesome ability to trigger a response from its targeted visitors – that response can be good or bad depending on a number of factors. If you want to give the best experience to your visitors, then here is a simple secret: improve your web design.
A good design for your website or app should be one that stands out like a purple cow among a herd of black and brown cattle, and leave a permanent impression on your potential customers. Anything that doesn't get the job done is a bad idea, and in that case, a quick revamp is just what the doctor ordered. In this post, we shall discuss five simple yet effective ways by which you can actually weed out the useless stuff that is ruining your conversion and replace them with some great things that will help improve your sales and profits.
#1: Create a killer first impression

In a recent study conducted by a reputable Science and technology University on a dozen of web visitors, it was observed that the eyeball of the readers moved from left to right and top to bottom as they glanced through the content of the web pages of the sites. Eyeball tracking software and Infrared cameras were employed to study the readers' response to specific patterns such as the logo, menu bar, text, widgets, etc.
Also See: The 10 Best Blogs for UX Designers
Based on the results, the following points were observed:
People were naturally attracted to bright color combinations such as blue-white, orange-green, etc. The sites with darker pages reported poor user experience.
Good font styles such as 'Open Sans' with a slightly bigger size than the usual were pleasing to the visitors' eyes and made them read the content as opposed to skipping the ones with smaller font size.
It's often said that 'A good picture speaks one thousand words', and that was clearly evident in the results. People loved websites that featured neatly organized images and crisp, short content in the main page as opposed to the ones that had more text and fewer images.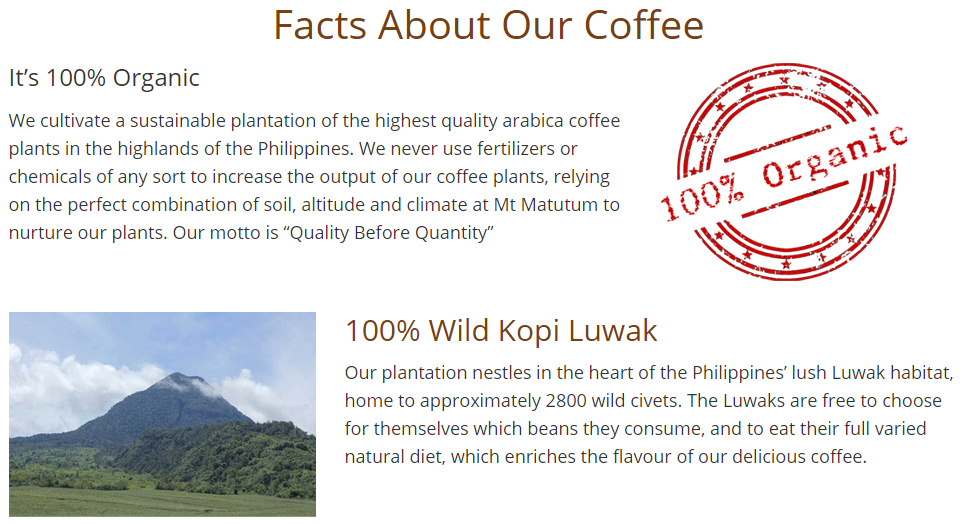 #2: Prefer responsive web design

When it comes to giving the users a delightful experience, nothing can beat responsive web design. By choosing to build a responsive website, you actually get to optimize your website equally for the desktop and mobile users as opposed to maintaining two different versions for your audiences.
Responsive websites are liked by Google and your potential customers. It helps ensure that you get great rewards for your marketing campaigns, and get more traffic and sales. As a matter of fact, it is estimated that websites that stick to the traditional web design and not go for responsive designs lose at least 20% of their Google traffic.
Also Check: 15 Useful UI and UX Tools and Resources for Designers
#3: Choose the best Call-to-action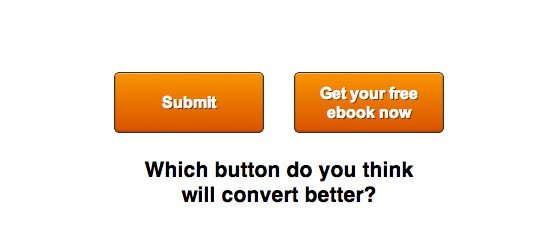 CTAs are not only linked with the user experience but also influence the purchasing decisions of your customers. This is one area where a lot of website owners are left confused – whether to choose a bigger or smaller buttons, brighter or darker, and so on.
Instead of directly incorporating the CTA's which you probably referred from the top performing sites in your niche, it's best to determine what actually works for your site and what doesn't. The easiest way to know that is by performing an A/B test. That said, throwing too many options at your visitors could also dampen your conversion rate. Keep things simple, and make it easy for your audience. At the end of the A/B test, you are most likely to have one CTA yielding at least 20% or more conversion than the other. Plain as day, choose the one that has given you better results.
#4: Eliminate the unwanted elements in your pages

Users hate unwanted distractions on web pages. Music, widgets, too many backlinks, or splash pages can easily annoy your potential customers when they're seriously searching for specific details about your product or service. Some website owners make this mistake of incorporating too many social media widgets which keep moving as the users try to get them out of their way. Some webmasters invest heavily and build their own add-ons and tools hoping that it will improve their conversion rate. But, here is the fact: Users love simple pages that offer the best answers to their questions and honesty, most of them are not even bothered about what tool you use or don't.
Also Read: Top 10 Tools for Examining the UX of Your Website Design
#5: Page-loading speed and Content quality

In addition to the aforementioned points, you could also pay more attention on improving your page-loading speed and content quality. One easy way to improve your website loading speed is to compress your images and videos before uploading them on your pages. And the best way to improve your content quality is to go for high-quality content writing services. More to the point, you could hire a reputable Copywriting service that delivers engaging content which talks to readers and earns their trust as opposed to hiring the usual web content writing services. As a matter of fact, websites that have switched from web content to Copywriting content in their web pages have reported a better user experience and an increase of at least 20% conversion.
#6: Testimonials and Feedback

If you're selling a great product or offering a good service, chances are you're getting a rave of positive testimonials via emails and chat. Let it see the light of the online world and help you earn the trust of your audience. Handpick the best testimonials and put those screen shots in your Home page. This will help you to earn the trust of your potential customers, which is what the sole purpose of your entire marketing campaign is.
Feedback. Ah! What better way to know your website UX rating other than hearing it from the horse's mouth? The best way is to put a feedback form where your users can offer suggestions about your product or service and you could use that to ramp up your services in multiple ways.
Conclusion
There you have it! These are the best ideas we got from some of the best brains on the Internet, and we hope you liked it. If you have more suggestions, please share with us, and we'll try to put that up in our next roundup. Thanks for reading!