Did you know in the United States there were 30.7 million small businesses in 2019?
With such mind-boggling figures, a small business owner like you must look for strategies to get your leg up in the competition. 
While there is no magic potion to predict the fate of your business; you don't want to be among 90% startup businesses that fail. 
Growing your business from scratch is an uphill battle because you have to minimize the operational cost, track key performance indicators (KPIs) (like annual recurring revenue, revenue run rate, lifetime value, month-to-month growth, etc.), ensure productivity and increase sales.
It's virtually impossible for online businesses to meet growing expectations without investing in
state-of-art technologies. With the landscape of online tools growing every passing day, having the right set of tools in your arsenal can be the difference between success and failure.
In this guide, we have listed six tools to help you avoid startup madness.
Online Presentation Tool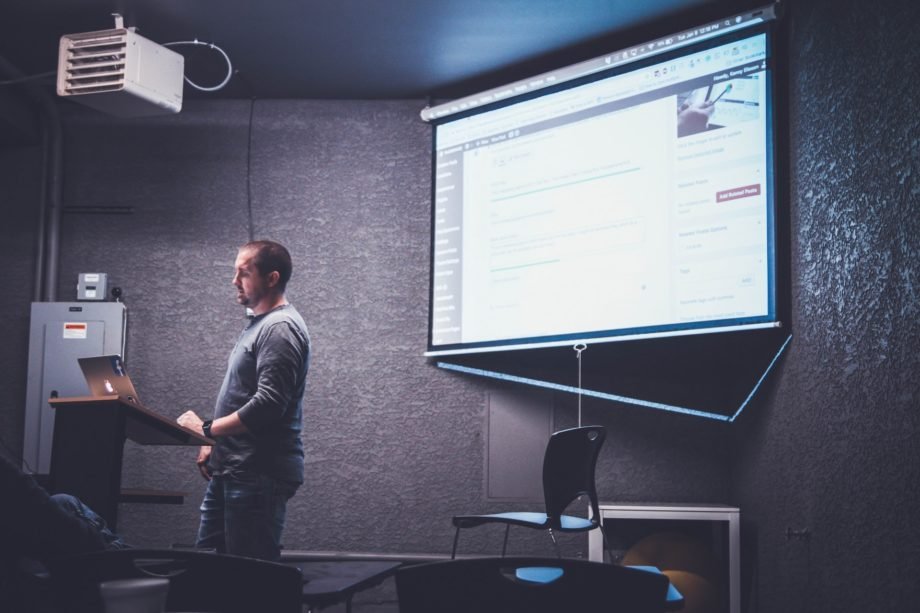 When you're just starting, you're likely to have ideas to pitch, present, and share with potential investors. You need beautifully designed marketing collateral to send your message across. But before you inwardly complain, thinking about the time you spend on creating one pitch deck in PowerPoint – look for online presentation tools.
These tools have made it easier to create a presentation, format slides, and present ideas in a professional-looking slideshow. With 19-in-20 customers not remembering your presentation, it's imperative to create presentations without giving a "this is a standard design template" vibe. 
Using these tools, strike the right chord and convey your pitch using narration or story instead of boring statistics.  The online tools go one step ahead of traditional presentation and help you connect with the clients in a friendly and engaging manner.
Best tool: Piktochart
Features: From robust interactive charts to infusing emotions in the presentation, Piktochart is your go-getter for presenting a pitch deck. Apart from the presentation, use the tool for creating
infographics, flyers, reports, and even posters.
Free version: Free version available with limitations for an unlimited period.
Pricing: The pro plan starts from $24.17.
Also Read: Wow Your Audience With a Powerful 3D Experience in Your PPT!
Data Security and Compliance Tool
Unless you have been living in the jungle, you've probably heard a lot about the impact of laws like the General Data Protection Regulation (GDPR) and the big lawsuits for breaching it.
 In August 2020, Oracle and Salesforce were slapped with a lawsuit of €10 billion for breaching the GDPR compliance.
The law proposes that companies should safeguard the customer's personal information and mitigate data breaches. As a startup, you're legally bound to comply with the law. With cybersecurity attacks growing exponentially, your startup may end up bearing the brunt of avoidable errors like unprotected Wi-Fi networks, weak passwords, untrained employees, encrypted emails, etc.
This is why you need a data security and compliance tool to avoid personal data from being compromised. These tools not only ensure data security but help you connect with trusted
third-party vendors. It builds reputation and gives the business a competitive advantage.
Best tool: Osano
Features: The SaaS-based privacy platform helps online businesses analyze, monitor, and manage data privacy. It ensures that all the GDPR compliance regulations are in place and don't unnecessarily collect customer data. The tool also keeps track of how long you store the data and how easily you can remove it from the database.
Free version: Free entry-level compliance version available for websites with low traffic.
Pricing: The business startup compliance plan starts at $99.99 to $199.99 per month for business plus growth compliance.
Also Read: 5 Cybersecurity Solutions Every Business Must Have
Team Communication and Collaboration Tool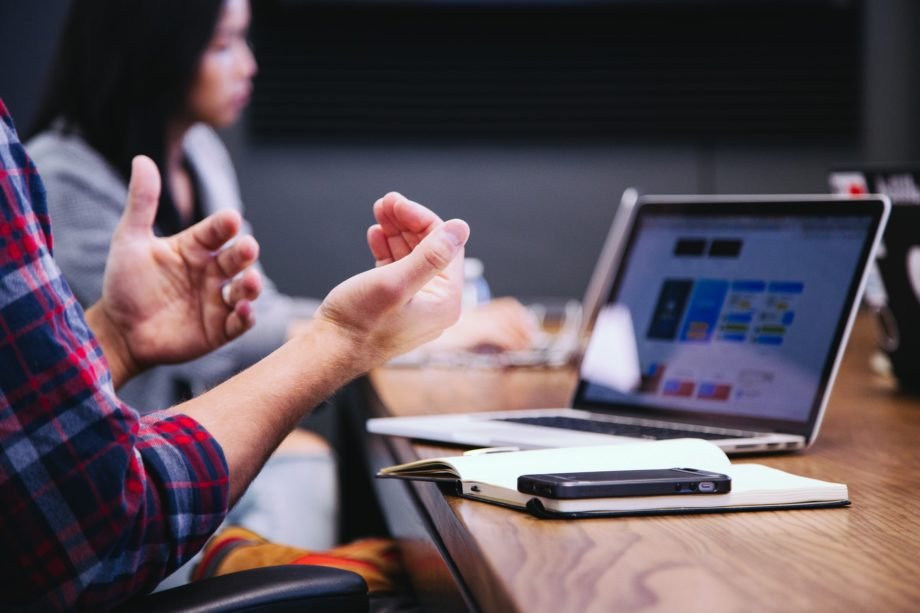 Do your employees complain of poor team collaboration?
If so, they are among 86% of employees who cite ineffective communication and lack of team collaboration as the primary reason for workforce failure. 
Today, with the emergence of a diversified workplace, there is an urgent need for a digitally connected workplace. Irrespective of the location and time-zone, you should introduce workplace strategies to improve communication.
A team communication tool will help you achieve the same.
These tools will improve communication, increase productivity, and foster a collaborative workplace, resulting in business growth. Remember that remote or virtual teams require constant communication to keep their battery full and perform to their best level. Apart from instant messaging, these tools offer features, including integrated file sharing, discussion boards, private messaging, video calls, etc.
Best tool: Slack
Features: Using Slack, you can organize every conversation, share files, and collaborate with team members. The searchable history option lets you look for critical information within a few seconds.
Free version: Free trial available for small teams.
Pricing: The standard plan starts at $6.67 to $12.50 per month for the plus plan.
Also Read: The In-Depth Guide to Interpersonal Communication
Lead Generation Tool
When you're just starting, it's essential to search for new leads continuously. Unfortunately, the way your prospects or visitors engage doesn't remain constant. One year they wish to remain in touch using LinkedIn, the next year, they won't.  Email marketing, social media, and mobile responsiveness are a few places for generating leads. 
With 68% of businesses struggling with lead generation, it's critical for a B2B business to use technology to connect with qualified leads. Like any tough job, quality lead generation requires the right set of tools. 
Before choosing a lead generation tool, focus on usability as you may require integration with other tools. (For example, exporting the landing page data to Google Analytics). From page-level targeting, onsite retargeting to lead sharing, these tools leave no stone unturned in generating quality leads. 
Best tool: Leadformly
Features: Unique lead capture form, which results in high-conversion leads. Uses conditional logic to divide different leads, provides built-in analytics and critical audience insight, and offers more than 50 optimized templates. Additionally, you get a free expert review and outstanding 24/5 tech support.
Free version: No free version, but offers a free trial.
Pricing: Plans start at $179 per month
Analytics Tool
The famous saying, "If it's not worth measuring, it's not worth doing" sums up the dire need for startups to understand their data. You probably keep track of your expenses, profits, and everything in-between, then why should your website or marketing be different? 
With the quantity of digital data growing exponentially, businesses, especially B2B, find it challenging to derive value. Forging a new path with your data could be the opportunity you have always been waiting for.   
Businesses harnessing the power of big data are likely to witness up to a 60% increase in their profit, yet businesses analyze only 12% of their data. 
With so much on the table, investing in analytics tools is the best bet. 
These analytics tools track your goals, total visits, number of visitors, visitors' engagement, and other crucial KPIs. Using these metrics, you can make critical business decisions.
Best tool: Google Analytics
Features: It boasts of massive reporting capabilities and allows the export of reports in PDF. You can integrate it with Google Adwords to track your advertising efforts. Integrate it with Google Search Console for keyword ranking. Apart from tracking website analytics, it helps in tracking behavior flow and creating custom marketing funnels. 
Free version: Available for small-medium size companies.
Dashboard Reporting Tool
Hitting monthly goals is a daunting task for startups because most of the time, they're unaware of the activities resulting in goal achievement. You may be busy with increasing the website visitors while the actual problem may go untreated.  
This is where a dashboard reporting tool makes sense.
The dashboard software collects data throughout the organization and consolidates into easily digestible visuals. It helps you make an intelligent business decision. A noteworthy feature of the tools is that it allows you to create customizable dashboard reports to derive meaningful insights while reducing cost and saving time. 
In short, it provides real-time interactive reports for reaching the business goal.
Best tool: Datapine
Features: The tool allows your employees to create dynamic and interactive dashboard reports. You get to choose from more than 80 professional templates. The drag-and-drop user interface is the icing on the cake.
Free version: No free version but offers a free trial.
Pricing: Starts at €219 per month for small businesses.
Closing Thoughts
Change is around all of us. From the way you shop groceries to the way you book cabs – things are way different. In business, too, things are changing, and businesses no longer shun technologies. 
You don't have to become a software geek to use the tools to grow your business. Be it a local automobile manufacturing or an online marketplace; you can easily set up and use these six tools and start managing your everyday operations. 
As a startup, don't be afraid to experiment and look for ways technology can make your life merrier. It might seem a little challenging to implement new technology in the workplace, but your business growth will thank you in the long-term. 
Choose the best tool based on your business requirement!
Also Read: 10 Crucial Steps to Startup Success