Startups are extremely delicate and require special management tactics to nurture them. A good percentage of startups do not live beyond their first birthday, and an even smaller fraction survive beyond three years. Thus, it's important for business owners to channel resources and efforts wisely and economically. 
Entrepreneurs spend the formative months pitching to investors and prospects. This is accompanied by slow revenue growth and poor cash flows. Despite the financial challenges that startups face, business owners should find ways to advertise on minimal budgets.
Below are some business marketing tips for startups.
Ramp Up The Customer Experience
Startups don't usually have a huge customer list or client base. Any opportunity that comes your way must, therefore, be utilized to the brim. Customer service and experience provide an opportunity to start a long-term relationship with clients.
Below are some of the creative ways to improve customer experience
Communication:

Establish clear and dedicated lines of contact—email, phone numbers, chat options, and social media handles. Ensure all queries are answered promptly and politely.
Enhance Customer Value:

The service or product you're offering could be similar to ones from your competitor. As a startup, you can excel in the market competition with better packaging, quick service, money-back guarantee, and after-sale support. Enhancing customer value could bring delight to them, which is key in cutting niche or claiming a market share.
Tap On Competitors' Weakness:

Conduct some market research to establish what your competitors aren't doing right. Use the existing

customer pain points and feedback

to improve your customer handling mechanisms. 
Leverage The Power Of Digital Marketing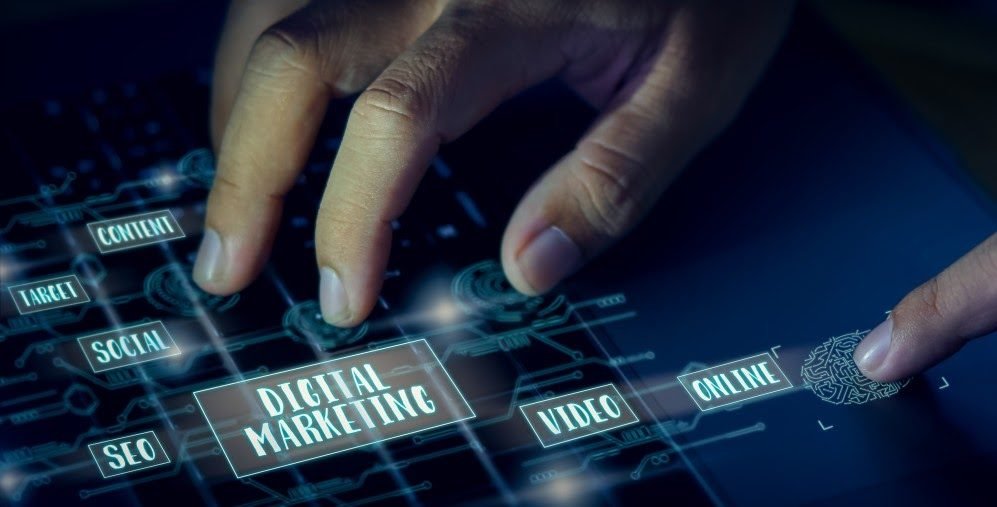 The evolution of the Internet has made a huge percentage of the world's population rely on it for daily operations. More people now prefer to use e-Commerce and Internet channels to shop, communicate, and reach out to brands. 
The Internet has also made marketing accessible and affordable to most people. As a startup, this is a big opportunity to tap into over 4.57 billion people globally who have access to the Internet.
These are some of the ways startups can take advantage of digital marketing: 
Social Media Channels: Social media channels are available and free for anyone to use and operate. Create profiles that can be used for marketing and client communication. You should endeavor to utilize an individual's channel strength and unique traits for the benefit of marketing. Twitter, for instance, is a great tool for listening to online conversations, customer service tools, and learning new trends.
Create A Website:

Websites provide an opportunity for startups to be discovered and showcase solutions to clients. Websites can also be used to close sales through e-Commerce functions. Therefore, it'd be wise for you to design user-friendly and fully functional websites because they play a big role online ecosystem.
Pay Per Click Models:

Using Pay Per Click (PPC) models can utilize even a small budget to kick off an advertisement campaign. The added advantage of these advertisements is the insights of the audience available.
As a startup, you can use the help of online marketing experts like a Digital Agency to set up effective social media profiles, websites, and run online advertisements. Experts have the knowledge, experience, and essential tools to achieve marketing success.
Also Read: Top Digital Marketing Myths- Busted!!
Have A Clear Branding Strategy
The brand of your startup is as important as the product or service that you're offering. An established brand commands a market share and also provides extended marketing.
Startups should, therefore, layout plans on how to establish themselves in the market through a remarkable brand.
Some of the steps to take when establishing a brand are as follows: 
Consistent Service And Product Delivery:

Establish a clear standard for service quality and delivery. Consistent quality in service delivery is essential in building trust and gaining loyalty from the market.
Unique Selling Point:

A unique selling point establishes clear lines between you and other players in the market. You should build and establish your business using the strengths of your products. You can use customers' feedback to determine which aspects of your business are memorable or unique.
A Consistent Image:

To create a lasting impression, you should embrace a set of colors, designs, and messages. Choosing colors or a particular design creates an identity or a unique identifier. Any messages being conveyed should have a clear tone, style, and a connection to the audience.
Utilize Traditional Marketing Channels
There is no silver bullet to marketing. Startups must use all available options to get the word out. As an owner, you can attend exhibitions, trade fairs, cocktail events, and other meet-ups—such events are important in expanding your business reach.
You can use such opportunities to attract seed capital, craft supplier relationships, and get more clients. You should also utilize such events to put a face to the company and get new acquaintances in the industry.
Assess The Effectiveness And Progress Of Marketing Campaigns
Any form of marketing cannot be complete without measuring and getting progress updates. It would help if you established whether the budget allocated is yielding fruits through increased business or not. Utilize metrics such as conversation rates, impressions, bounce rate, number of social media followers to assess progress.
The measurement must be based on the goals set during inception, such as increased sales, more website traffic, increased page likes on Facebook, or more sales generated from a website.
Also Read: Learn How to Use Google Analytics UTM to Measure Social Media ROI
Gather and Encourage Customer Feedback
Startups exist because of the solutions they provide to customers. Customer feedback provides an objective basis for making changes like price, product design improvement, and any other improvement.
Establish listening tools and channels like social media platforms. You can use tactics like contributing or initiating conversations on social media to gather the necessary feedback.
Also Read: Top 7 Techniques To Get Customer Reviews
Conclusion
Business marketing for startups is necessary to gain a foothold and a sizeable market share. Startups can utilize platforms such as social media, websites, and Pay Per Click models to get the word out of the brand.
The founders of startups should invest in a good brand, attend networking events, and gather feedback from customers. Ultimately, the success of a marketing campaign is built on multiple strategies and long-term investment.
Also Read: How Googles PPC Advertising Works?